10 things to do on a city break in Florence

January 30, 2020

A city rooted in classical art, boasting marks left by great thinkers and the Roman Empire, Florence is a picturesque city with a story to tell.
As the birthplace of the Renaissance, it has huge historical and cultural relevance – and with its impressive architecture, relaxed Italian culture and excellent food and wine, it's not hard to fall in love with this city. Here's where you can do just that.

1. Climb Basilica di Santa Maria del Fiore (Florence Cathedral)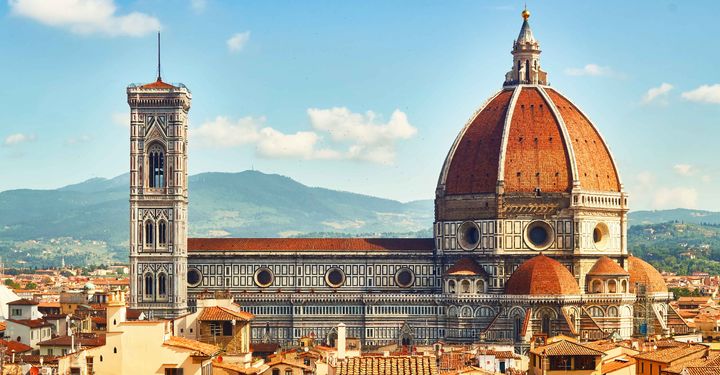 If you see one thing in Florence, it has to be Florence Cathedral or the 'duomo.' Climb 463 ancient winding steps for spectacular views of the city and walk around the inside of the dome to admire its stunning artwork.
A ticket (which must be reserved online in advance) will set you back €20, and it also includes access to the bell tower and baptistery. But even if you just admire the building from the outside, it's spectacular!

2. Feast on Florentine steak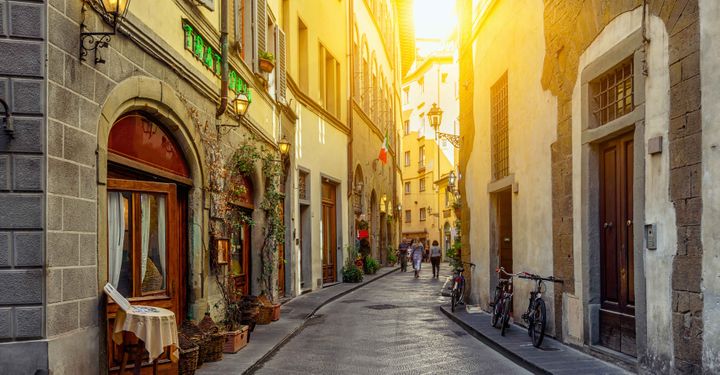 If you fancy eating something typical of Florence, opt for a Florentine steak (bistecca alla Fiorentina).
The beef, from local Tuscan cows, is served on the bone and cooked over woodchips to give a delicious smoky flavour. Enjoy with a delightful glass of Italian red.
3. Sample the gelato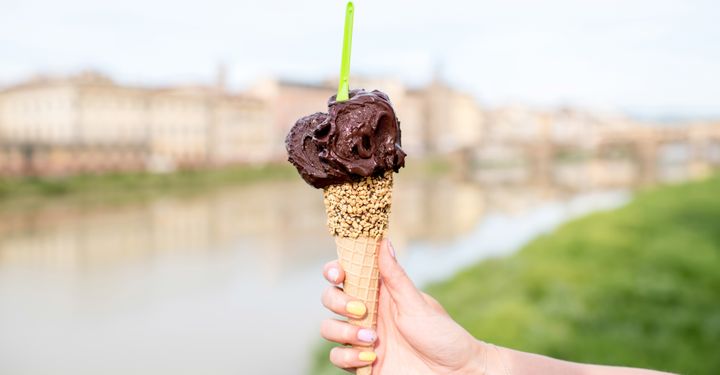 Grab a gelato from a traditional gelateria in Florence - they often come in a variety of interesting flavours from mojito to cherry and even coffee. The flavours are refined and the texture smooth due to its low air content.
Go to lesser known local gelateria to avoid high tourist prices.
4. Visit Uffizi gallery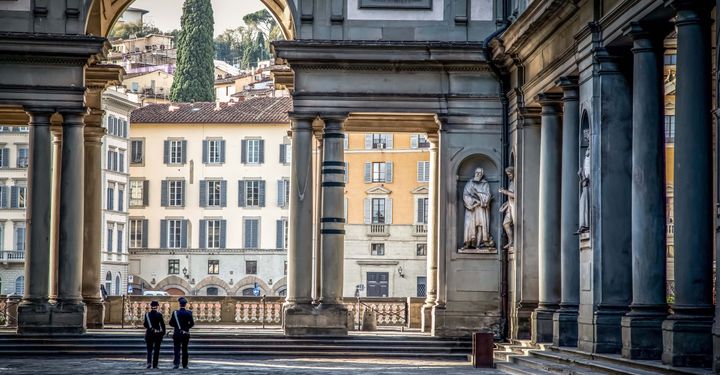 At the Uffizi, you'll find one of the largest collections of 14th-century renaissance art in the world.
If you're serious about art, make sure you research exactly what you want to see to avoid missing out and pre-order your tickets online to avoid queues.
5. Walk across the Ponte Vecchio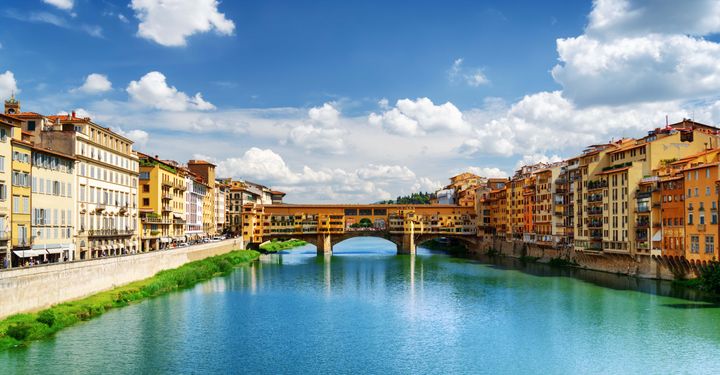 Built in 1345, the Ponte Vecchio is the oldest bridge in Florence and one of the most popular tourist spots in the city. Interestingly, it's one of the last serving bridges in Europe and still has shops and buildings along it. The bridge is a great spot for photographs and is just two minutes from the Uffizi.
Running along the top of it is the Vasari Corridor. Built by the Medici family, it served as a safe passage between Palazzo Vecchio and Palazzo Pitti.

6. Watch the sunset from Piazzale Michelangelo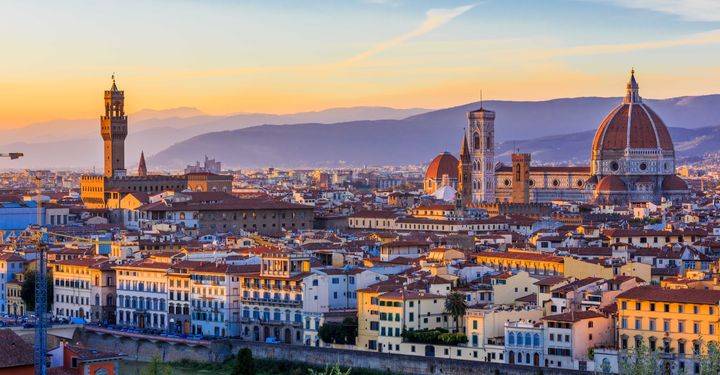 Piazzale Michelangelo is a famous square dedicated to the renaissance artist Michelangelo. You'll find an impressive statue of him in the middle of the square and you'll also be treated to unbelievable views of the city.
Go just before sunset to be blown away by beautiful panoramas as the sun goes down.
7. Visit Galleria dell'Accademia
There's a lot to see here including a collection of renaissance paintings and Michelangelo's unfinished "slaves" statues. However, the main attraction is most definitely Michelangelo's statue of David – one of the most famous in the world.
Expect to queue if you go at peak times.
8. Explore Boboli Gardens and Pitti Palace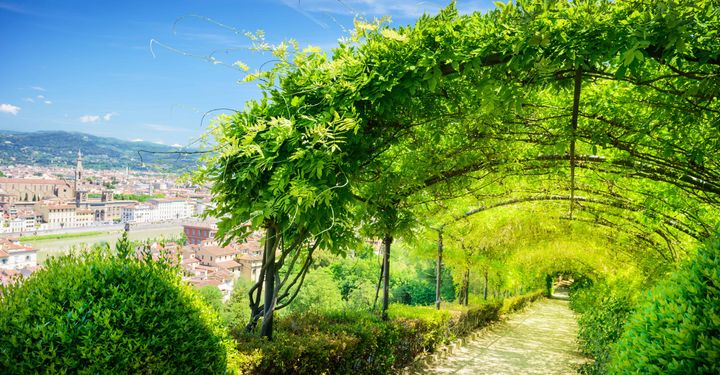 Pitti Palace is home to six separate museums containing art, silver, porcelain and clothing from the past 300 years.
The gardens of the palace, Boboli Gardens, are spectacular and in summer, you could easily spend all day here just relaxing and exploring. Look out for the statues dotted among the trees and the huge, ornate grotto.
9. Admire Santa Croce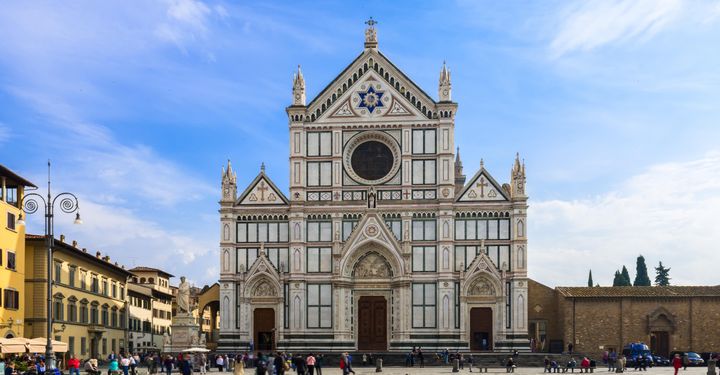 Santa Croce is one of the most impressive churches in Florence and very significant in the city's history. Many great men are buried here including Galileo and Michelangelo, and you'll also find a shrine to Dante.
Admire the medieval artwork and pay respects to some of the greatest thinkers of the last millennium.
10. Experience Fiesole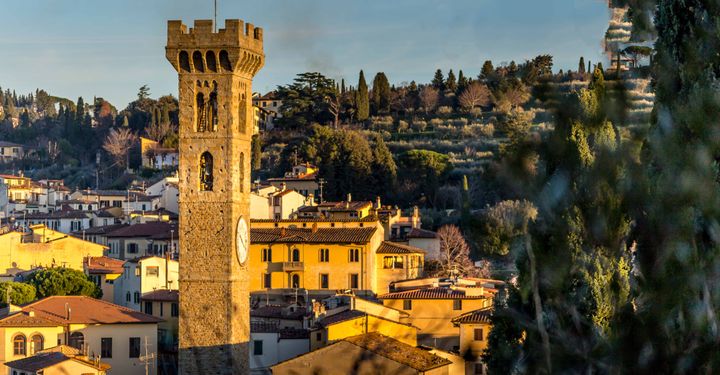 If you want to get out of the city for a few hours then Fiesole is roughly 20 minutes by bus from the centre of Florence.
On a clear day, the views of Florence are impressive and the area is home to a plethora of archaeological ruins dating back to the 8th and 9th centuries.
Have a comment or question about this article? You can contact us on Twitter or Facebook.