Coronavirus Cancel Holiday Travel Insurance
Coronavirus: Everything you need to know about holidays and travel insurance
July 8, 2020
(Updated September 18, 2020)
As the Foreign, Commonwealth & Development Office (FCDO) continues to change its list of quarantine-exempt destinations, we answer some common questions around booking holidays in 2020 and beyond.
Please note: This is a fast-moving situation and things can change quickly. We are updating this guide frequently, but if you have a question that is not covered below, please get in touch with us on Twitter or Facebook.
Which destinations can you travel to?
The FCDO has exempted over 60 countries and territories from the mandatory quarantine, meaning travellers returning from these destinations will not need to quarantine on return to the UK. Of these countries, around half (including Italy, Germany and Turkey) do not have local quarantines in place – that means there is no obligation to quarantine when you arrive at your destination, either.
However, there are a number of locations (newly added Thailand and Singapore, for example) which are not currently accepting British travellers, making a holiday essentially impossible. As such, you should check the specific advice for each individual destination before planning any travel.
The FCDO is keeping this list under constant review and may add or remove countries if the Covid-19 situation changes.
Can you purchase travel insurance policies again?
When global travel came to a standstill in March 2020, travel insurance companies all but left the market. Now, having reviewed their policies, many are selling travel insurance policies again.
Most insurers have now inserted clauses and exclusions related to Covid-19 into their policies. In addition to this, the level of cover varies greatly from provider to provider. Some do not offer any cover related to the coronavirus, some offer medical support, and some offer a combination of medical support and cancellation cover (in the event one of your party tests positive prior to travel).
As always, it's best to check directly with your provider and get in contact with them directly to make sure their policy will suit your travel needs.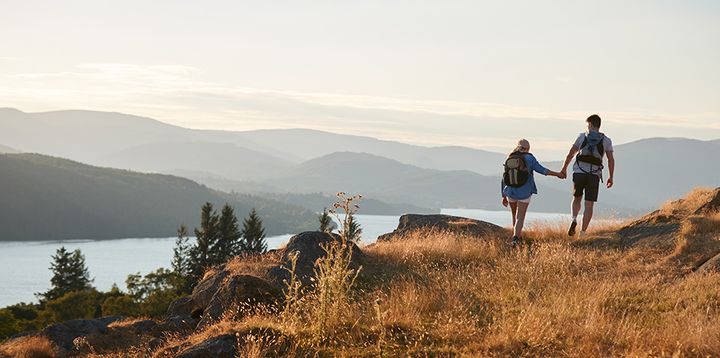 Will new policies cover medical treatment if you contract coronavirus while on holiday?
Many providers already cover 'emergency medical and repatriation'. This means that, if you were to contract the virus on holiday, your medical treatment will be covered and you will be brought home, if needed.
If your policy was bought before the World Health Organisation declared Covid-19 a pandemic on March 11, or if you've renewed your annual policy since March 11, then annual travel insurance should cover you for events relating to coronavirus as long as you would have been covered beforehand.
For any EU holidays this year, make sure your EHIC card is up to date and be sure to take it with you to access reciprocal free health care. The card is valid until at least the end of the year when the UK officially leaves the EU.
Will travel insurance policies pay out if you contract coronavirus before your holiday and need to cancel?
Look for providers offering 'Enhanced Covid-19 cover', which generally covers you if you contract Covid-19 and cannot travel. To make a claim, either the insured or an immediate family member must have tested positive for Covid-19.
For a policy bought before March 11, or for an annual policy that you have since renewed, you should be able to claim for cancellation. You may also be able to claim if you have declared a pre-existing medical condition that makes you vulnerable to the virus.
It is also worth bearing in mind that many airlines and holiday providers are offering flexible booking policies, which allow you to move holidays and flights to different dates without a change fee. Be sure to understand the company's terms and conditions before you book a flight or holiday, as each provider will have their own policies.
Will your travel insurance cover other cancellations that occur as a result of coronavirus?
Most new policies will not offer cancellation cover should you lose out on your trip as a result of coronavirus. For example, if the Foreign Office suddenly warns against "all but essential travel" to a destination you are set to visit, it is unlikely a new travel insurance policy will cover you.
However, if you took out insurance pre-pandemic, for a holiday booked pre-pandemic, you should still be covered. As always, check your policy documents.
Can you claim on your insurance if you have to stay in quarantine?
If you are quarantined while you are away, causing you to miss flights, or have to stay in a hotel longer than expected, talk to your travel company and airline, and check your travel insurance documents carefully to see what you are entitled to. Every insurance policy is different, so check your individual policy's travel delay and curtailment sections. Some newer policies that offer Enhanced Covid-19 cover should allow you to claim.
If you have missed an excursion, check for trip disruption cover in your policy's terms and conditions – some providers cover this in their standard policies. For others, it's an optional add-on.
Can you get cover to protect you if your airline goes bust?
End supplier failure covers you if an airline folds. It isn't normally included within a policy and needs to be requested as an add-on. Many providers exclude a pandemic from this cover and therefore airlines going bust at this time may not be covered.
If your airline goes administration, you may have some luck via the voluntary chargeback scheme through your debit or credit card.
For flights over £100, you could also claim under Section 75 of the Consumer Credit Act. It states that the card provider is jointly liable with the airline for any goods or services not received.
In general, TravelSupermarket always recommends paying on a credit card for goods costing more than £100 for the extra consumer protection it provides.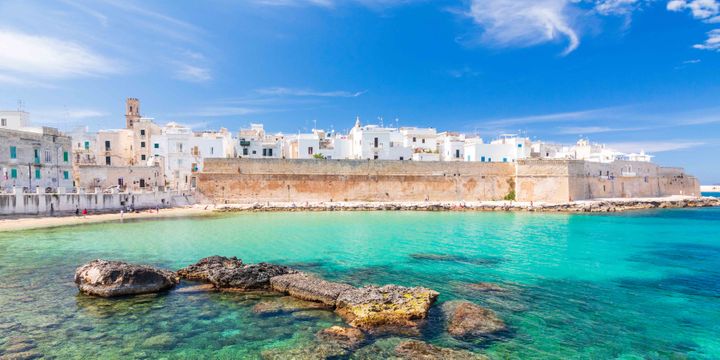 What are your rights if travel restrictions are reinstated and your holiday provider or airline cancels your trip as a result?
The government is regularly updating its travel advice, and advising against 'all but essential travel' to an ever-changing cast of countries. Your rights will vary, depending on the type of booking you have.
If your travel provider cancels your holiday or flight, you are entitled to a full refund.
Your first port of call should be with the company you booked with (ie your airline, tour operator or accommodation provider). For cancelled package holidays, you are entitled to a refund within 14 days under the Package Travel Regulations. As for flights, you are entitled to a refund on any cancelled flight within seven days, under EU261. This law has been adopted in UK and will continue after the UK exits the EU.
Bear in mind that the pandemic has hit the travel sector hard financially, and that many firms are taking much longer than usual to offer refunds. The important thing is to stick with it, follow up regularly and persist – by law, you are due a full refund.
If your holiday provider does not cancel your trip and you have booked a package holiday, you are still owed a full refund within 14 days. For flights and accommodation booked separately, you will not be due a refund unless the provider cancels.
In this instance, it is worth checking with your travel insurer to see if you can claim. In general, you may have some cover if you booked your trip and insurance before the FCDO changed its advice to 'all but essential travel' (the first time). However, it will depend on the details of your policy – most are likely to refer you back to the travel provider or airline. It is also worth checking with the travel company to see what they offer you – some airlines will allow you to rebook while others are offering refund credit notes.
Can you get a refund for an unused travel insurance policy if your holiday is cancelled?
In general, you have the right to cancel your policy within 14 days of your purchase under 'cooling off' rules. Keep in mind that firms may charge an administration fee.
In light of coronavirus, many major travel insurers are offering pro-rata refunds to customers whose holidays have been cancelled but only if no claims on the policy have been made.
You will need to request the refund, but be sure you no longer need the cover before you do.
If you have a single trip policy and your travel dates move, you may be able to change the dates of your policy to match without incurring a service fee. Generally, the holiday will need to go to the same destination for the same amount of nights, that is, like for like. If you make changes to your holiday, you may have to pay more for your policy.
Am I entitled to compensation if my holiday or flight is cancelled?
As the Covid-19 outbreak is out of the control of your airline or tour operator, it comes under the banner of "extraordinary circumstances". As such, you are not entitled to compensation for your cancelled booking, in accordance with both The Package Travel and Linked Travel Arrangements Regulations 2018 (holidays) and the EU261/04 Regulation (flights).
What should you bear in mind before booking a holiday?
Many tour operators (such as Jet2, with its three-step safety pledge) have said that they will not take you on a package holiday to a country where you have to quarantine. In this situation, the holiday will be cancelled and you will be legally entitled to a refund from the tour operator.
However, if you book a flight that you no longer want to take as a result of coronavirus, you will not be able to get your money back unless you have 'cancel for any reason' added to your policy. That said, you may be able to change the date of your flight – many airlines are waiving change fees at the moment – or you may be offered a voucher if you cannot fly. You can further protect your wallet by booking on a credit card. If your flight costs more than £100, you are protected under both the voluntary chargeback scheme (which is worth trying first) and Section 75 of the Consumer Credit Act.
As always, remember make sure comfortable with any terms and conditions before you part with your money. That goes for travel insurance as well as any package holidays or independently booked flights and accommodation.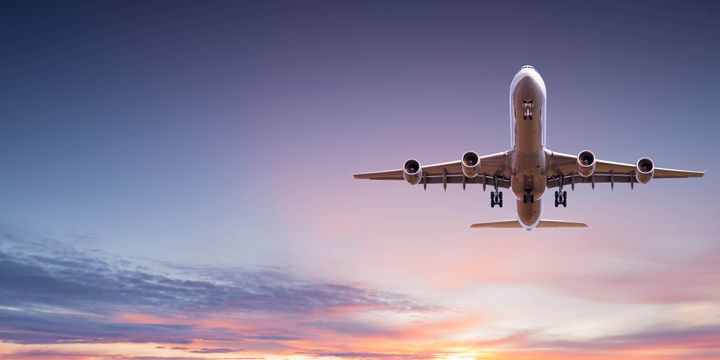 What should you do if you want to cancel your holiday or flight later in the year?
As the FCDO's travel corridor system– and its new additions and removals – is under constant review, tour operators and airlines are unlikely to cancel bookings further into the future. It may be worth waiting until nearer the date of your trip to see if your operator will cancel your booking as, in this case, you will be entitled to a refund.
Unfortunately, if you decide to cancel your holiday yourself, you are unlikely to get all your money back for a holiday, hotel or flight if the ban is lifted by the time you're set to travel – even if you have travel insurance. This is known as 'disinclination to travel'; standard travel insurance policies generally do not cover this, and normal cancellation fees will likely apply.
If your travel insurance policy covers a pre-existing medical condition that makes you more vulnerable to Covid-19, you may be able to claim, but you should check your individual policy for details.
It's also worth getting in touch with your holiday provider if you're uneasy about travelling in the coming months – some operators are offering the chance to rebook at a later date for free. For example, BA will allow you to change your travel dates and destination without a fee for bookings made between now and September 30, 2020, as long as the journey is due to be completed by August 31, 2021.
Should you pay the balance of your holiday when it's due, even if it may not go ahead?
You must pay the balance of your package holiday if you want to retain your consumer rights, even if it's looking like it won't go ahead. This is to ensure that you are protected under the ATOL scheme and the Package Travel Regulations. If your holiday is then cancelled, you will have the full right to a refund.
However, if you have decided that you definitely do not want to travel, speak to your holiday provider to forgo further payments. Be aware that you will almost certainly lose your deposit if you do this.
Do you have to accept a Refund Credit Note?
The Refund Credit Note provides proof that a refund is due. It is effectively an IOU with a set date to cash it in. It's been proposed by the Association of British Travel Agents (ABTA) to extend the 14-day cash refund rule in these unprecedented times.
ABTA says these Refund Credit Notes are financially protected in the event of a company going into administration, if it is issued linked to a specific ATOL-covered booking. For the holiday to be protected with the credit note, ABTA says it needs to have the original booking reference and a copy of the cancelled booking confirmation/cancellation invoice attached and the ATOL certificate.
You do not need to accept a Refund Credit Note if you do not want to and can insist on a full cash refund as per your legal right.
What about holidays in the UK?
With holidays abroad surrounded by uncertainty, many Brits are opting to stay at home this year instead.
If you're happy to take the chance on a holiday this year, many UK holiday providers have introduced flexible bookings. For example, Original Cottages will allow you to transfer your holiday to another date in 2020 or 2021 if your holiday cannot go ahead due to government restrictions. You could also opt for a travel voucher or a refund (minus a booking fee).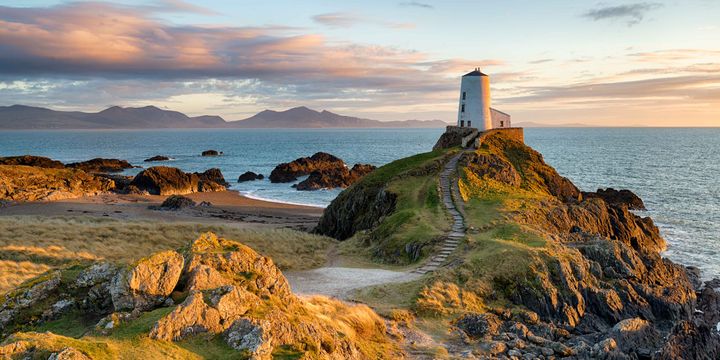 Can you get a refund if your staycation is cancelled?
In general, if you have an upcoming holiday and it's looking like it may be cancelled, your right to a refund depends on the way you booked. If you booked a package deal, your legal rights are the same as international holidays: you are entitled to your money back within two weeks if the provider cancels the package.
If you went down the DIY route, getting a refund won't be as straightforward – your ease or success on getting your money back depends on the company. Travel providers are struggling right now, and you may be offered a voucher instead of a refund; if you're planning to postpone your holiday, think about whether this would work for you.
Prefer your money back? Check the T&Cs of your booking and insist on a refund in writing. If that doesn't work, your next step should be contacting your bank and ask for a chargeback or claim under Section 75 of the Consumer Credit Act.
Will your travel insurance cover you if a local lockdown affects your staycation?
Just like insurance for a trip abroad, the cover currently offered for UK travel varies greatly from provider to provider. For any new policies taken out after March 11, there are likely to be new clauses added in relation to Covid-19. As there is no need for medical insurance when travelling in the UK, any policy changes will mostly apply to cancellations. As with foreign travel insurance policies mentioned above, some insurers may offer no cover with regard to coronavirus, while others may.
In terms of how a local lockdown could affect your travel plans, it may depend on the severity of the restrictions that the government puts in place. For example, the new measures which have recently come into force across north-east England still allow holidays (within a family bubble). In this case, you could still feasibly take your holiday, so cancellation is unlikely from the provider's point of view.
However, in the event a region goes into a full lockdown (as the UK did on March 23, 2020), travel would be restricted, and you may be covered (depending on the level of cover provided).
For clarity and peace of mind, it is best to discuss this situation with your insurer before taking out your policy. Likewise, if you have an existing policy in place, one that was booked before the pandemic, contact your insurer and confirm your cover levels before travel.
What about cruises?
The FCDO currently advises against sea-going cruise ship travel. Its website reads:
"The Foreign, Commonwealth & Development Office advises against cruise ship travel at this time. This is due to the ongoing pandemic and is based on medical advice from Public Health England.
"Cruise ship travel means staying overnight for at least 1 night on a sea-going cruise ship with people from multiple households.
"The government will continue to review its cruise ship travel advice based on the latest medical advice."
Find out more on the FCDO website here.
Can you modify or cancel the booking for holiday extras booked through TravelSupermarket?
If you have made additional holiday purchases such as airport parking, lounge access or fast track passes though Holiday Extras, you may be able to get a voucher for the value of your booking.
Find out more on the Holiday Extras website.

Have a comment or question about this article? You can contact us on Twitter or Facebook.