Covid-19 advice:
Where you can go on holiday | Check FCDO updates before you travel
Find out more
Guide To Tipping Etiquette On Holiday
Guide to tipping etiquette on holiday

Tipping: when… where… who… how much? Whether it's a hotel porter delivering your bags or a taxi driver fishing around for coins to make up your change, that "do I or don't I" moment can be awkward, writes Jeanette Parkin.
Tipping etiquette varies greatly from place to place, though it's generally considered to be a gesture of appreciation for the service you have received. But when it comes to giving gratuities, us Brits can be pretty clueless. So we're going to take you on a tour of the world, visiting some of our favourite holiday destinations, to give you the lowdown on tipping.
UK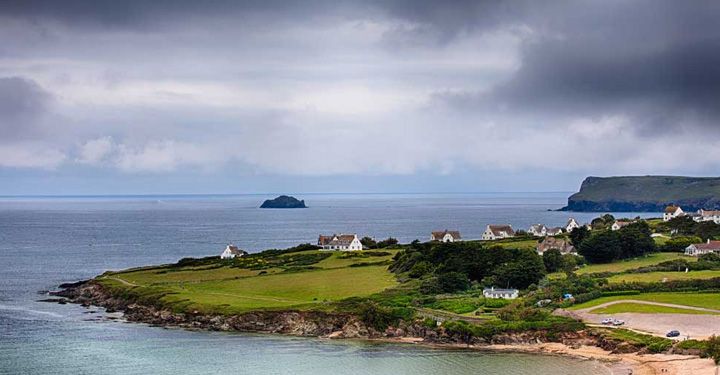 While certainly not expected as it is in the USA, tipping is greatly appreciated in service establishments around the UK. Here's a rough guide to who to tip and how much to give in the main holiday or short break scenarios:
Dining – Some British restaurants add a service charge to the bill, especially for larger groups of diners. This is usually around 10-12.5 per cent of the total bill. Where it is not added, 10-12.5 per cent is a good estimate for a tip to show gratitude for great service. Tipping is not expected in cafes, fast food restaurants or eateries where you have table service but order and pay at the counter, though a pound or two would be welcomed.
Drinking – You don't need to tip in pubs or bars in the UK, though some bars might add a service charge for table service.
Getting around – There's no expectation here, though rounding up to the nearest pound is both appreciated and helpful (so the driver does not have to dish out change). For help with bags or a long journey, a tip of around 10 per cent is the norm.
Accommodation – Again, there is no expectation of a tip in British hotels or B&Bs. In high-end hotels, particularly in London, a tip of a few pounds for porters and maid service is ideal.
USA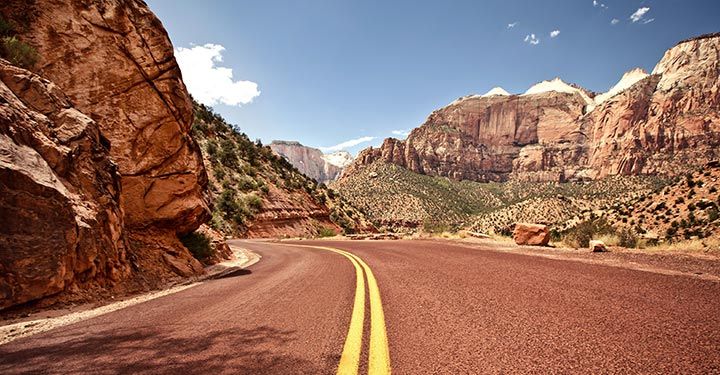 Start talking about tipping and holidays in the United States and some Brits will break out in a nervous sweat. While tipping is definitely expected here, there's nothing to worry about.
In the United States, many employers in the service sector pay their employees on the assumption that tips will contribute to an acceptable wage, so tipping is of paramount importance. Tipping in America is a big issue in general, especially during the festive period, with almost everyone receiving a monetary tip.
Here's what you need to know:
Dining – A service charge is rarely included on a restaurant bill, except for large dining groups, but a tip of 15-20 percent of the total bill (don't count the sales tax in this) is expected; if service has been excellent, 20-25 per cent is more appropriate. Servers in buffet restaurants who clear your plates and bring drinks should get at least one dollar per diner. Tip jars appear on the counters of many coffee shops and fast-food joints, but tipping is not expected if there was no table service.
Drinking – A dollar a drink or 15-20 per cent of the total bill is considered a good tip for bar staff.
Getting around – Taxi drivers usually expect to receive 10-15 per cent of the total fare as a tip.
Accommodation – Keep dollar bills handy to put a few in the hand of bellhops (one or two dollars per bag), or leave them out for housekeeping – a couple of dollars per night in an obvious place (some hotels leave envelopes out for you to tip your cleaning staff). Room service attendants also get around 15-20 per cent of the bill. If you use the valet service for your car, a tip of a few dollars is expected.
Other servers expecting tips in America include casino staff (five per cent when you leave the table), tour guides (15-20 per cent of cost of trip), and spa staff (around 15 per cent of treatment cost).
France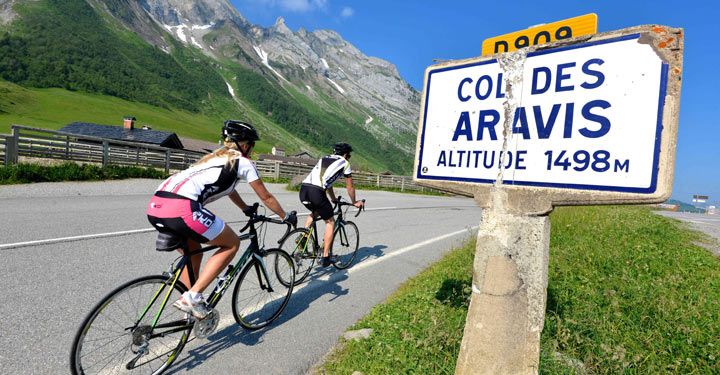 Dining – Service is always included in French restaurants; you'll see the words, "service compris", on your bill. This is part of the price displayed (so no nasty surprises). However, a small tip if service has been good is always welcomed.
Drinking – When it comes to bars, it is not customary to tip in France.
Getting around – Tips are not normally given to taxi drivers, but rounding up is a helpful gesture.
Accommodation – It is completely at your discretion, with a few euros for porters and room cleaners being more than sufficient.
Spain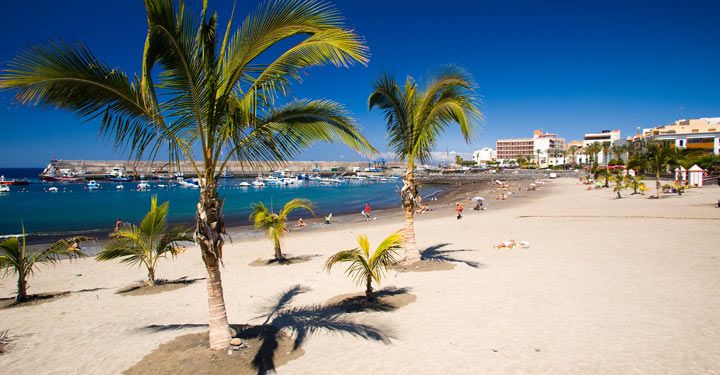 Spain is another destination where tipping is not mandatory. It is, of course, appreciated by hard-working service staff. Those in major tourist resorts expect it more than staff in places populated by locals.
Dining – Only upscale restaurants in Spain expect a tip of more than 10 per cent. Most waiting staff at everyday eateries pocket a couple of euros for decent service; you don't need to leave more than 5-10 per cent of the total bill. The same applies for service in tapas bars.
Drinking – Servers don't expect a tip in Spanish bars. Leave your change when you go if you can't bear not to tip.
Getting around – Tipping your taxi driver a couple of euros for helping with baggage is a nice way to say thank you, though it is not customary to tip taxi drivers in Spain. Round up your fare to the nearest euro if you wish.
Accommodation – There is no expectation of tipping in hotels in Spain, though a euro or two for a luggage-hauling porter would be gratefully accepted.
Portugal
Just like its neighbour, there are no hard and fast tipping rules in Portugal because it is not customary to tip. Rounding up change or giving a few euros are perfectly acceptable ways to show appreciation.
Dining – Waiting staff in tourist destinations such as Lisbon and the Algarve are used to receiving a tip of around 10 per cent of the bill, though it is not compulsory for diners to leave a tip. The same applies in cafes. In upmarket restaurants, a tip of around 10-15 per cent is likely to be expected.
Drinking – Leave your change or a euro or two for good service in a bar, but a tip is certainly not expected in this scenario.
Getting around – Taxi drivers in tourist areas are used to receiving tips; a good rule of thumb here is 10 per cent of the fare.
Accommodation – A few euros can be given to porters and housekeeping staff if you wish, but again, tipping is not customary in Portugal.
Italy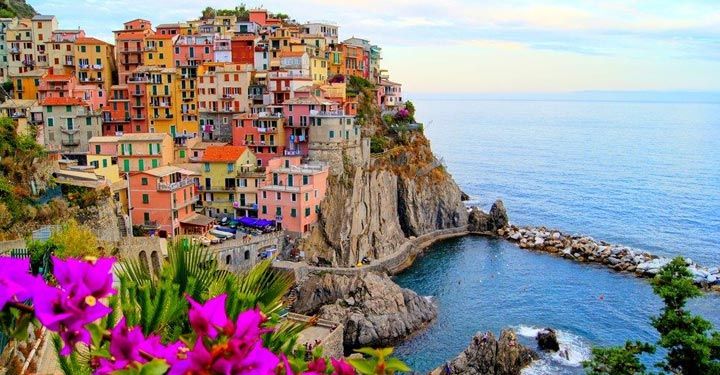 There is no requirement to leave a tip during your break in Italy though, as always, no member of service staff is likely to refuse your kind offer.
Dining – In restaurants, a small service charge might be included on the bill (look for "servizio", the service charge, or "coperto", which is a cover charge). If not, you can leave a few euros for great service.
Drinking – In cafes and bars in major tourist centres, such as Rome, a small tip or your change is an appropriate way to show gratitude for decent table service.
Getting around – It's not obligatory to tip a taxi driver, but rounding up to the nearest euro is considered good etiquette.
Accommodation – A couple of euros is acceptable for the daily room-cleaning service and for assistance with luggage.
Greece and Cyprus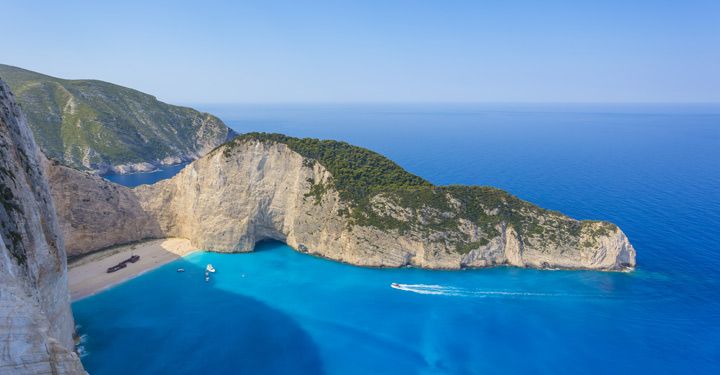 Greece and Cyprus have adopted tipping standards similar to many of their European neighbours. So tipping is polite, but not obligatory.
Dining – A tip of around 10 per cent is appropriate where you've enjoyed good table service. Wages can be low and tips supplement the income of your server.
Drinking – Tipping for drinks is not a common practice.
Getting around – There is no requirement to tip a taxi driver, though many visitors like to round up their fare or give a couple of euros, especially for help with luggage.
Accommodation – One euro per bag for the porter or one euro per night for a chambermaid is a nice gesture, though it's not customary.
Turkey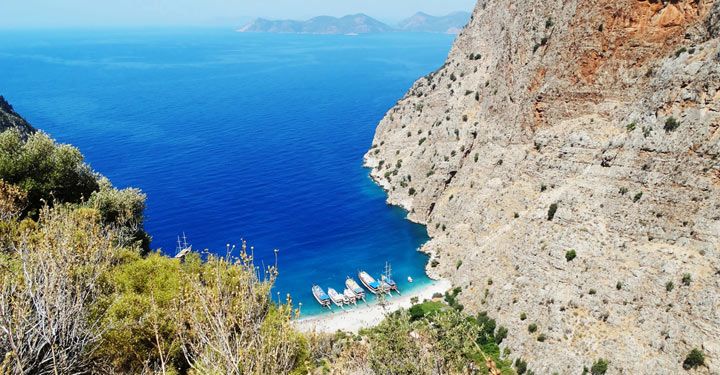 Tipping in Turkey is generally not a part of the country's culture, with modest tips being perfectly acceptable.
Dining – Round up your bill or leave 5-10 per cent in cash if you want to thank your waiter or waitress for good service.
Drinking – There is no need to tip bartenders in Turkey, though you can leave your change when you go.
Getting around – Although taxi drivers don't expect a tip, it is widely accepted that you should round up to the nearest sensible figure (remember that four lira equals around one pound).
Accommodation – A few lira is appropriate for a porter who has delivered your luggage.
Australia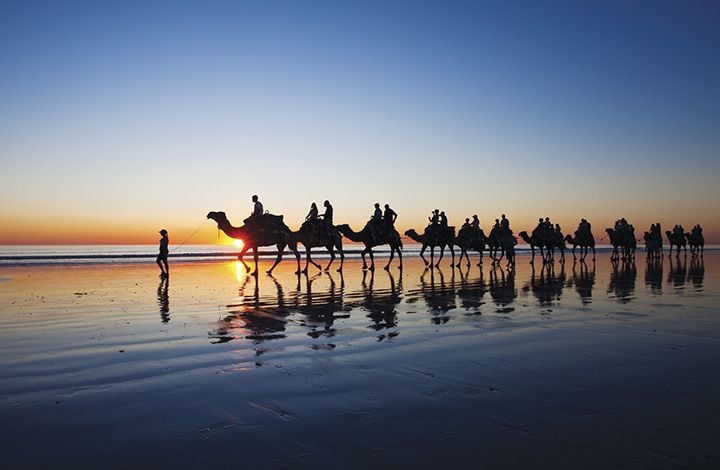 Tipping etiquette down under is quite similar to that in the UK and Europe.
Dining – A tip of 10 per cent of your bill is a great way to say thanks. It is expected in upscale restaurants and for large groups of diners, but is usually not mandatory.
Drinking – Telling your server to keep the change is the most appropriate way to tip for good service in an Aussie bar.
Getting around – Round up the taxi fare to the nearest dollar bill, especially if the driver has hauled your luggage to and fro.
Accommodation – Tipping in hotels is also not mandatory, though it's quite common in major tourist areas. A dollar or two for room-service staff, porters and room cleaners will never be turned away.
Japan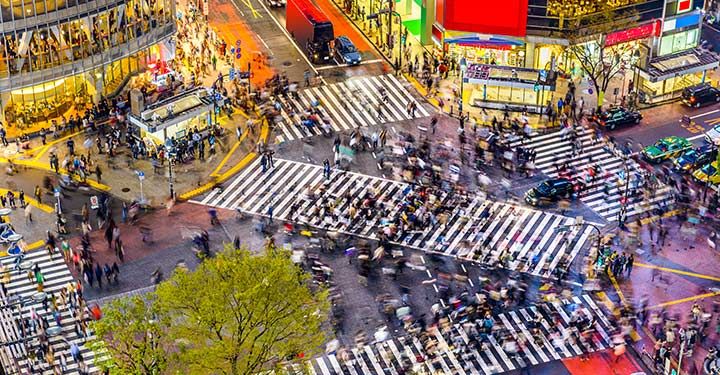 Things get quite simple when you touch down in Japan: do not tip. It is considered rude to hand money directly to a server and tips are not expected (for the only notable exception, read the advice about tipping in the accommodation section).
Dining – Serving staff in Japanese restaurants do not expect a tip and might even try to return your abandoned change. They consider good service to be a part of the experience.
Drinking – The same applies in bars. You are not required to leave a tip and some may consider it rude if you try. Just don't.
Getting around – Some taxi drivers are not allowed to accept tips, while some will. It's best not to offer. Tour guides and tour bus drivers are more inclined to accept and expect tips, as they have become accustomed to dealing with eager tippers from overseas.
Accommodation – Tipping is not necessary anywhere, though guests at high-class ryokan (a type of Japanese guest house) can put a 1,000 yen note (around £5) in an envelope and present it to a member of staff.
More tipping advice in popular holiday destinations
Germany – A cash tip of 5-10 per cent in restaurants is appropriate, though not mandatory.
Iceland – Tipping is not a part of the culture here and never expected.
Canada – Treat tipping in Canada as you would in the USA.
Caribbean – A service charge is usually added to your bill. A tip of 10 per cent is polite if not.
South Africa – While you are not obliged to tip, rounding up your bill or tipping around 10 per cent of the total amount is considered to be appropriate for good service.
Thailand – Leave your change or a small tip to show appreciation to your server.
General advice on tipping
Tip in cash – tips added to a bill paid by credit or debit card are unlikely to end up in the pocket of your server.
Ask where it's going – it's your money, so don't be afraid to ask where your tip will end up if you are unsure. Some waiting staff keep the lot, some have to pool it and divvy it up between other team members, while some have to hand the lot over to the management.
Complain if service is bad – even in the US where tipping is expected, if the service has been poor than take a stand. Talk to your server first and escalate the situation with a manager if there's still a problem. Leave a dollar or a few coins as a tip to show your displeasure if the situation isn't rectified.
On a cruise – be clear whether tips are included as part of your cruise holiday package. If you have not paid up front, tipping cruise staff is customary at the end of the voyage.
Have a comment or question about this article? You can contact us on Twitter or Facebook.
Sign up. Be inspired. Travel.
Subscribe now for hand-picked holiday deals, inspiration and the latest travel tips, straight to your inbox.