How to get the most out of your air miles

March 13, 2020
Struggling to navigate the air miles minefield? Wondering how to collect air miles in the most efficient way, or confused about the best time to spend your air miles on free flights? Don't panic – we've flown to the rescue with our top air miles-related tips for frequent flyers.

What are air miles?

Air miles are collectible points that passengers can accrue to get discounts on flights, to pay for upgrades or to pay for entire flights.
When it comes to using these air miles, you're not necessarily restricted to the airline with which you earned them, because many of the world's biggest airlines are members of airline alliances (more on this later).
It's also worth noting that some airlines allow you to collect both air miles and other points. For example, British Airways passengers can earn Avios (air miles) as well as tier points. Tier points don't give you discounts, but if you collect enough of them, you'll achieve certain levels of membership, starting with bronze, which open up more benefits such as access to lounges.

What's the best way to collect air miles?
Sadly, there's no simple answer for travellers wondering how to accumulate air miles more efficiently. The good news is that this is because there are so many options, ranging from exchanging Tesco Clubcard points and spending on credit cards to schemes through airlines themselves.
"It's not true that you need to fly a lot to earn them," says Rob Burgess, editor of frequent flyer website headforpoints.com.
"Many of my readers collect exclusively using non-flying methods such as credit card day-to day-spend, conversion of Tesco Clubcard points and hotel stays."
Our top tip? Create a spreadsheet to help you keep track – you'll be surprised at how quickly they add up. Add columns for e-ticket numbers, loyalty scheme passwords and flight dates. This will make it easier to claim air miles at a later date if you forget to enter your loyalty scheme details when you book your flight.
How many air miles do I need to get flights?
Obviously, it depends, but many travellers hugely overestimate the number of points required.
"It's a myth that you need to earn a huge number of miles to get anything useful," points out Rob.
"For example, a one-way business class flight with British Airways from London to Amsterdam can be as low as 7,750 Avios, plus £25 of taxes. This gets you fast track security, lounge access, priority boarding and free food and drink on the way."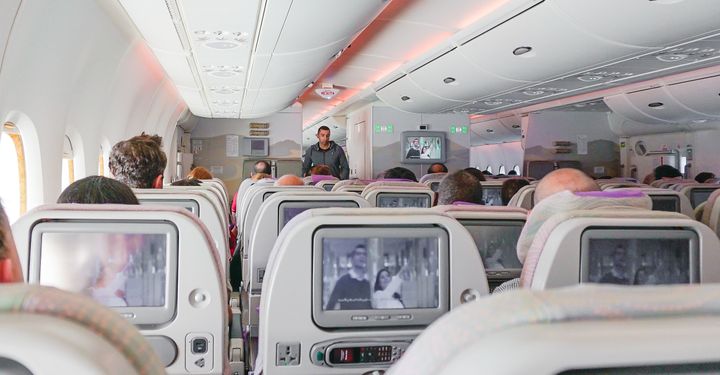 What's the best way to get air miles seats?
The short answer? Get in there quickly. Don't be afraid to call an airline's customer services team to ask when its air miles seats are released (and how many there are).
"For example, British Airways guarantees the release of at least six seats per flight," reveals Rob. "And those six seats appear exactly 355 days in advance. If you're organised, you can grab them."
When is the best time to spend air miles?
Airlines are now much more transparent about issues to do with air miles, making it easier for passengers to check how many air miles they'll accrue by booking certain flights, and exactly how many they'll need to get a flight or upgrade.
Rob suggests bearing some basics in mind.
"When it comes to which flights to spend your air miles on, long-haul economy flights are usually a bad deal," he says.
"Short-haul economy can be okay, and long-haul premium economy, business and first class are usually worth it. But with long-haul economy, you will often find the taxes and charges you'll still need to pay are 90% of what a normal cash ticket would cost."
So, always check the actual price of your flight before you commit your air miles to make sure you're getting the best value for money.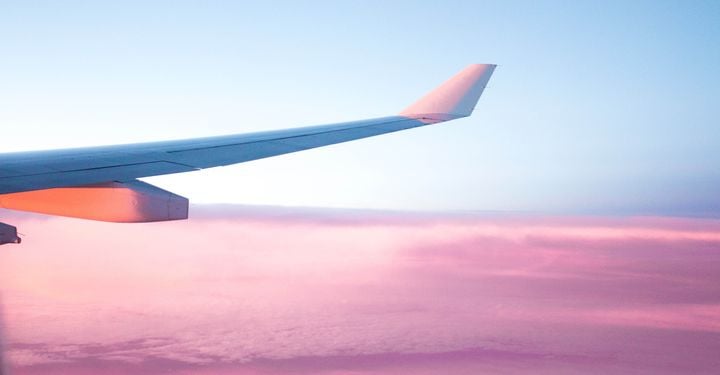 When is the worst time to spend air miles?
The one certainty is that airlines release fewer seats during peak times such as school holidays, when they know they can charge a premium.
"You'll certainly struggle to get British Airways or Virgin Atlantic seats during holidays," admits Rob.
His top tip? Consider flying with an airline which has connections to a country with different holiday periods.
"I deliberately earn some Lufthansa miles on the side because German school holidays don't align with UK ones and availability on popular routes is often much better for the period of time I'm looking at," reveals Rob.

Are air miles credit cards worth it?
If they're the right ones for you, yes.
"You can increase the number of air miles you pick up through credit cards," explains Emma Grimster, spokesperson for TravelSupermarket. "But don't change your shopping habits just to collect points and remember to only spend what you can afford."
At the moment, the British Airways American Express Premium Plus Card has an offer for new cardholders of 25,000 bonus Avios when you spend £3,000 in your first three months of having the card. If you spend £10,000 in a year, you can receive a Companion Voucher which allows you to book a seat for a friend or family member when booking a flight using Avios, without paying the Avios flight price.
"This voucher is exceptionally valuable," says Rob, but still urges caution. "Remember that these cards often have very high interest rates –usually 22.9% APR. Only use them if you're certain you can clear your bill every month."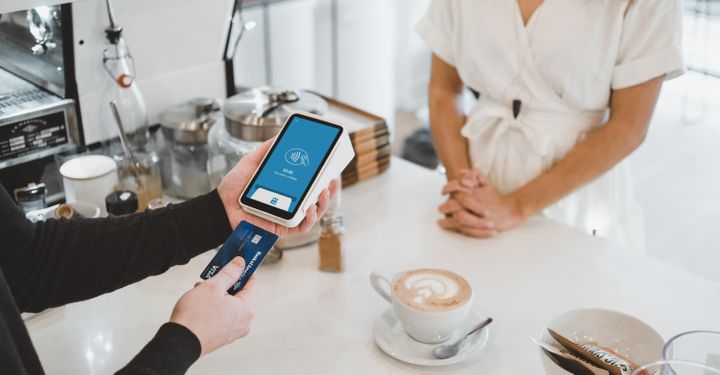 How can I get more out of my air miles?
Being flexible is key when it comes to figuring out how to spend your air miles. As we've mentioned, airlines only release a limited number of air miles seats per flight. But don't panic if you're heading to the Middle East and can't find seats on the flight to Dubai you wanted – look at flights to Abu Dhabi (an hour's drive from Dubai) instead.
The same goes for hundreds of destinations, whether it's cities with two international airports (such as Bangkok) or American states with numerous airports.
"Basically, think strategically when you look to redeem," says Rob. "Can't get an air miles seat on a flight to LA or San Francisco? Try San Jose or San Diego."
Can air miles be transferred to family members?
In most cases, yes. A growing number of airlines allow this. Airlines which allow sharing include Qantas, British Airways, Etihad and Emirates.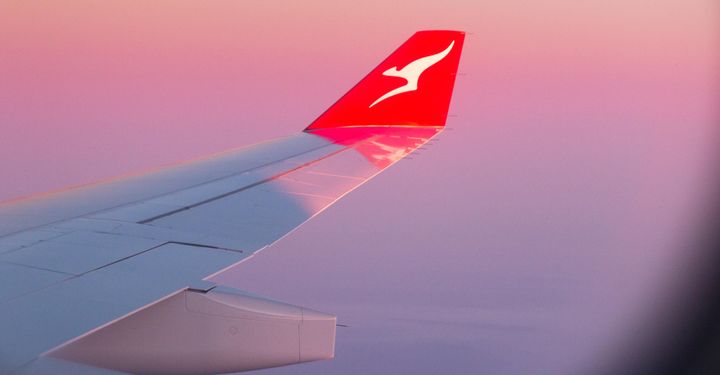 Can air miles expire?
Yes, but usually not for a couple of years – at least. For example, with British Airways, tier points (which help you progress through membership tiers) expire every year but Avios points (which you can spend on flights and upgrades) won't expire as long as you collect, spend, purchase or share at least one Avios every 36 months. Norwegian Airlines' CashPoints expire every two years.
Every airline has different rules, but further information is almost always listed on the "terms and conditions" section of airlines' websites.
Which airlines belong to which airline alliances?
There are three main airline alliance groups. These are:
Star Alliance: 26 members, including Air Canada, Brussels Airlines, SAS, Austrian, United, Swiss and Singapore Airlines
oneworld: 13 members, including British Airways, Cathay Pacific, American Airlines and Finnair
SkyTeam: 19 members, including Delta, Air France, Alitalia, China Airlines, Korean Air and KLM.
This means that you can join one member's frequent flyer scheme and redeem points against other member airlines.
Which airlines aren't part of airline alliances?
There are lots of them – and it's a mistake to assume only the small ones aren't members. Some of the most popular airlines which aren't part of airline alliances include Norwegian, easyJet and Ryanair. However almost all airlines have loyalty schemes of some kind – they just work in different ways.
For example, frequent flyers with Norwegian Airlines can accumulate something called CashPoints, which can be used to get discounts off future air fares.
Have a comment or question about this article? You can contact us on Twitter or Facebook.