10 brilliant no-fly holiday ideas
August 12, 2022
Keen to avoid snaking airport queues while minimising the chance of your checked luggage going AWOL? A flight-free holiday might be the solution, and we've got ten brilliant options which prove that the best holidays don't necessarily mean taking to the skies.


1. Combine cruise and rail
Amsterdam is the departure point for hundreds of river cruises every year, but it gets better. It takes just under four hours to get to the Netherlands' capital from London via the Eurostar, which means it's easier than ever to sign up for a car-free exploration of Europe's best bits.
Opt for Viva Cruises' Big Cities and Hanseatic Flair cruise and you'll get serious bang for your buck – stop-offs on this 12-day sailing include the Dutch city of Alkmaar (famous for its cheese market), Groningen, Bremen, Hamburg and Potsdam. The cruise starts in Amsterdam and finishes in Berlin, putting you just six scenic hours away from Amsterdam by train. It makes your flight-free return to the UK, via either Eurostar or a ferry from the Hook of Holland, within easy reach again.


2. Book a transatlantic cruise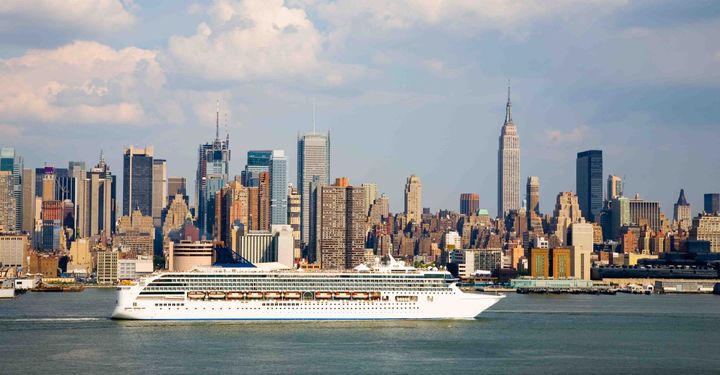 Yes, the one downside to a transatlantic cruise is that you need get back to the UK again, which – unless you've got more time to spare than most of us – will probably require a one-way airplane journey. But think of it this way: you'll get the best of both worlds.
Holland America offers a wide range of transatlantic cruises and will be operating several commemorative sailings to mark its 150th anniversary, which takes place in 2023. These include a leisurely eight-day crossing from New York to Rotterdam in April 2023.


3. Sail around the British Isles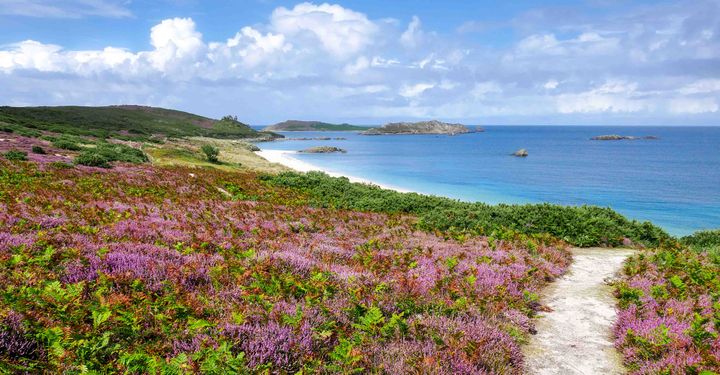 Who needs Oahu when you've got Oban, or Caribbean beaches when you've got Pembrokeshire's puffin-dotted cliffs? Cruises around the British Isles are seriously overrated and are a brilliant opportunity to gain an insight into the remote corners that don't make it onto most travellers' radars.
Several cruise lines launched British Isles cruises during the pandemic, and their popularity has led to them becoming a permanent fixture. Traditionalists will love this ten-day Edinburgh to London cruise with Windstar, which stops in Oban, Belfast, Fishguard and the Isles of Scilly. The best bit? You can ramp up your flight-free credentials by taking the train to Edinburgh for the cruise's departure.


4. Book a cheap holiday in Jersey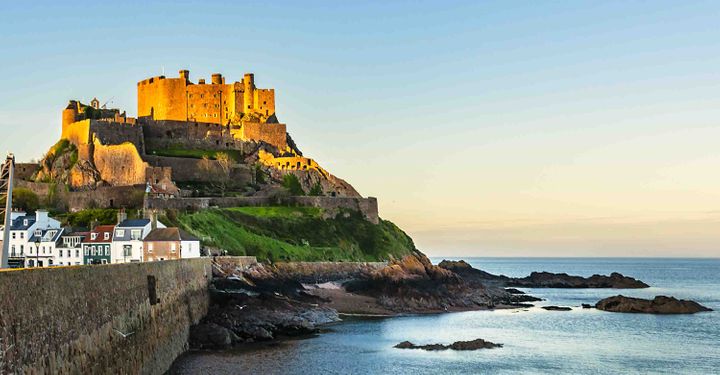 We love Jersey. Think of it as a more easily accessible version of the French Riviera, without the hassle of additional roaming charges, check-in queues or the risk of losing your luggage at the airport. Of course, you can still fly to the island, but we recommend the ferry – Condor operates sailing from Portsmouth and Poole, both of which take around four hours.
It's an incredibly easy island to explore. There's a brilliant local bus service along with Evie, an app-based bike share scheme which launched in 2020. You'll be spoiled for choice when it comes to hotels in Jersey, too – there's a wide range of options, and construction recently started on a new Premier Inn in St Helier. Self-caterers will love Tea Field Cottages, two granite dwellings that date back to 1731 and are located on a tea plantation in the centre of the island.


5. Set sail from the UK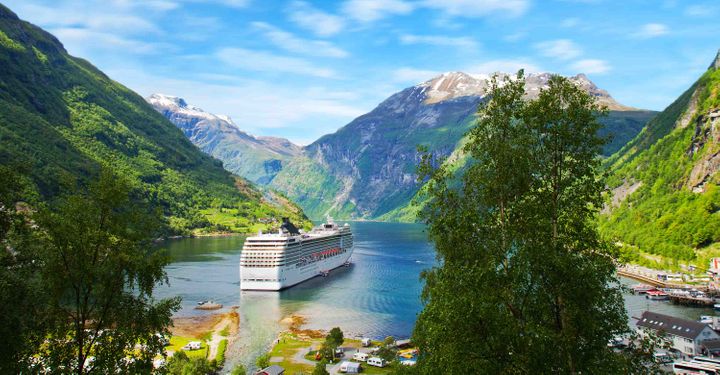 It's easy to underestimate the destinations within easy reach of UK ports, and Southampton is one of the busiest. But we're not just talking about ferries – a growing number of European cruises start and finish in Southampton, as well as London's Port of Tilbury, a registered historic landmark.
We recommend a Norwegian fjords cruise such as the one offered by Silversea. Their 13-day Southampton to Southampton cruise includes 10 ports of call, ranging from vibrant Norwegian cities such as Bergen to the villages and towns in Alesund, Molde, Nordfjordeid and more.


6. Book a sleeper train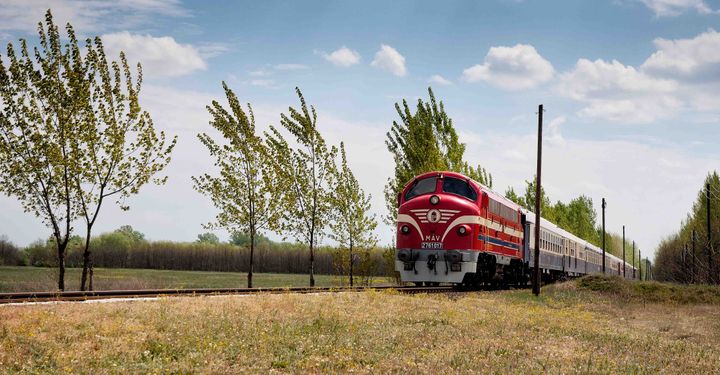 It's a myth that the best sleeper train journeys are ones that weave their way across far-flung destinations or require a second mortgage. There are multiple benefits to this type of travel, too – you'll save money on airfares and will gain a whole new perspective on the destinations you pass through.
Our favourite journeys include the sleeper train that connects Munich in Germany to Bucharest in Romania, although one of the most exciting new routes is the night train service between Stockholm and Berlin.
Planning on splashing out? It's hard to beat the Balkan Explorer, which travels between Venice and Istanbul over ten days. Expect luxurious touches, including wood-panelled cabins, a beautiful bar lounge car (complete with pianist) and a nightly turndown service.


7. Cruise along England's rivers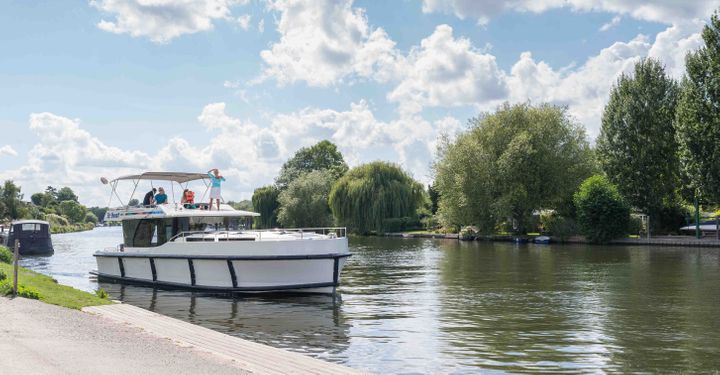 For a different type of self-drive holiday, consider a cruise along England's rivers and canals. One of our favourite operators is Le Boat, which has bases on the River Thames in Benson, Oxfordshire and Chertsey, Surrey.
Its fleet of boats includes the recently launched Horizon range of vessels, which have spacious top decks along with roomy kitchens, saloons and cabins. They're also equipped with powerful thrusters to make navigating the river's locks a breeze.


8. Island hop in Scotland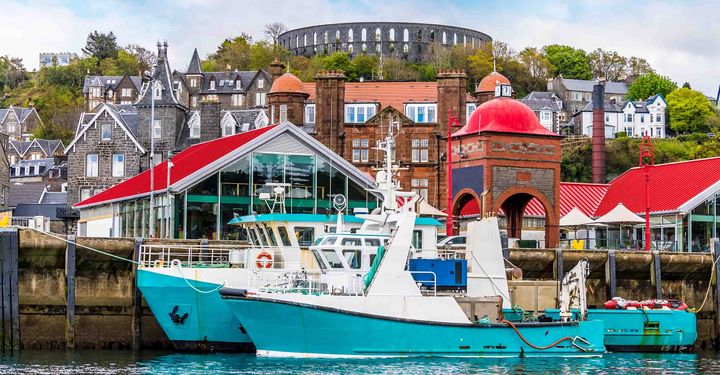 As much as we love Scotland's cities, you'll get a lot more bang for your buck by squeezing in multiple destinations – something that is easy to do if you base yourself in one of its beautiful coastal towns.
Take Oban, which is regarded as the capital of the West Highlands as well as a gateway to the Hebrides. Base yourself here and you'll have dozens of islands within easy reach, although our favourites include tiny 7km-long Isle of Kerrera, the historical Isle of Lismore and the Isle of Mull, which has the towering Ben More peak at its centre. Frequent ferry services put all these islands within easy reach.


9. Take a car ferry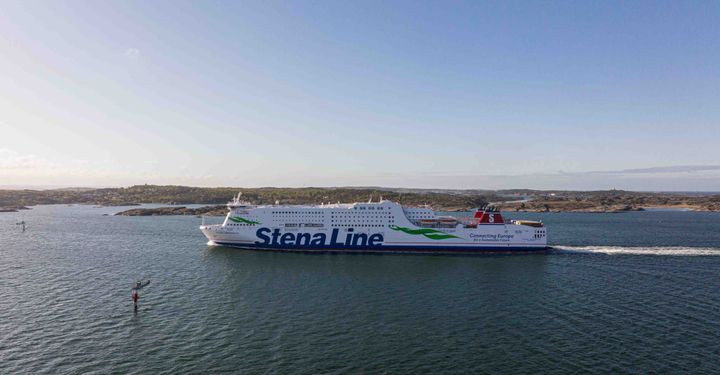 It's easy to underestimate how many destinations are within easy reach of the UK's most popular ferry routes. Take the P&O car ferry from Dover to Calais, for example, and you'll be just a 70-minute drive from the beautiful city of Lille, while Stena Line's ferries operate a similarly wide range of routes, including one that connects Harwich in Kent with the Hook of Holland (close to both Rotterdam and Amsterdam).
Car ferries have come a long way in recent years, too. Travel with Stena Line and you can book private cabins, watch a film or head to the bar on the top deck for a drink. P&O's ferries, which have onboard children's entertainers, are especially suitable for families.


10. Travel by cargo ship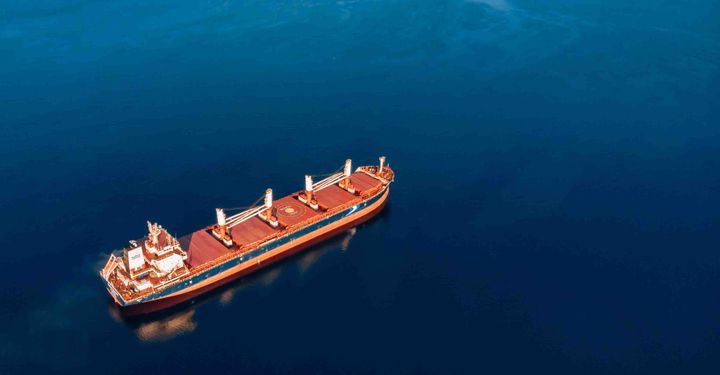 If turndown services and casinos aren't a priority when it comes to crossing the world's oceans, a cargo ship sailing might just be your ideal mode of transport. Get lucky and you'll pay 10% of the cost of a typical passenger cruise – but bear in mind the experience will be rather different.
Typically, you'll be one of just a handful of passengers, accommodation will be pretty basic and there are none of the perks you'll find on cruise ships, although some cargo ships have saltwater pools and small gyms. But the perks of cargo ship travel don't just include the cheap sailings – you'll gain a whole new insight into the world of seafaring. Meals can be shared with the crew and captain, who is highly likely to invite you to the bridge for a cuppa, and the slower pace of life (and lack of wi-fi) makes this form of a travel a brilliant opportunity for a digital detox.
Several operators specialise in cargo ship travel, including Cargo Ship Voyages.


Have a comment or question about this article? You can contact us on Twitter or Facebook.