How to survive a long-haul flight

If you are jetting off to a far-flung destination on the other side of the world, you are likely to be feeling excited and thrilled at the prospect of an exotic adventure in foreign climes.

However, amid all the anticipation, you may feel slightly daunted at the thought of the flight ahead, and wonder how you will get through all those long hours in the sky.

But there is no need to panic. There's plenty you can do to make sure a long flight goes smoothly – and even that it becomes a relaxing part of your holiday.

Here we offer some top tips on surviving long-haul flights…
Before you go
A little planning before your flight will allow you to reap the benefits when in the air.

Firstly, you need to consider your seat. If you're going to be in the same place for several hours, you need to be comfortable. Therefore, it may be worth considering paying a little extra to upgrade for any benefits that are important to you.

Holiday companies such as Thomson now offer a premium economy upgrade where, for a fee, you can enjoy benefits such as luxury wide leather seats, extra legroom and a personal television screen in a dedicated cabin.

In addition, upgraded seats offer perks such as an extra luggage allowance and priority boarding. And upgrading may not cost as much as you would expect – the option with Thomson, for example, costs from £179 per person return.

If you really want to splash out and start your holiday in style, then business class will give you even more luxury on board. The revolution started when British Airways first introduced Club World back in the 1980s. And now this option frequently includes access to airport lounges, complimentary food and drink, and flat beds, ensuring you can get more than just 40 winks and arrive at your destination feeling refreshed.

Some aircraft, such as the Emirates A380, go one step further by offering luxuries such as showers and on-board lounges, while Qatar offers a sommelier service to match wine to your menu choices, designer sleepwear and food from celebrity chefs.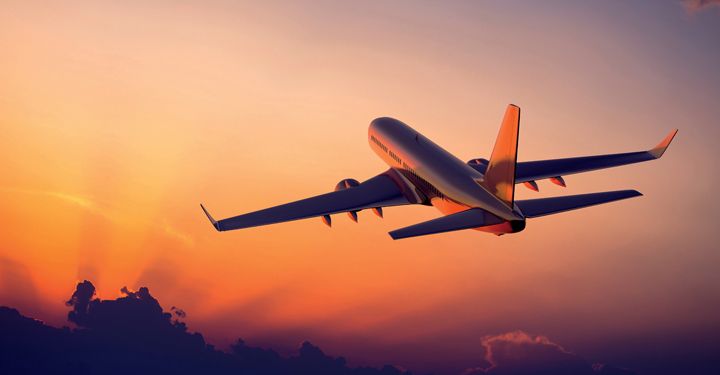 If you would like the chance to secure a cheap upgrade, look out for airlines that offer the opportunity to bid for business class seats when they are unsold. Air New Zealand have launched such a scheme for economy ticket holders and others look set to follow.

However, if you can't afford to upgrade, then you can still get insider knowledge on which seats to opt for by logging on to seatguru.com. This website shows you which seats on your flight are the best to opt for – or avoid. Therefore you can ensure that you don't end up seated by the toilets or in a seat narrower than usual.

It's also important to make sure you get to the airport in plenty of time, rather than causing yourself extra stress by arriving at the last minute. That way, if you haven't already reserved a seat you're more likely to get a choice, you can have a leisurely stroll around the airport, pick up any last-minute bits and bobs, and board your flight feeling calm.

Finally, another option you may want to consider when booking your flights is splitting your journey so that you have a stopover in another destination to break up your time in the air. For example, if you were flying to Australia, you could consider breaking your journey and exploring Singapore, Bangkok, Hong Kong or Dubai, or a trip to New Zealand could include a stop off in LA. This would see you get more holiday for your money as well as splitting a long flight.
Pack a survival kit
Packing a handy 'survival kit' to take on your flight will give you some home comforts while in the air. An eye mask, ear plugs, inflatable or travel pillow and a blanket will help you nod off – but make sure you have stowed your valuables away out of sight before you doze.

A small tube of toothpaste, toothbrush and face wipes will give you the opportunity to freshen up, while a small tube of moisturiser and eye drops will help combat the drying effects of the cabin air. Remember, though, that liquids in hand luggage are restricted to 100ml per item and need to be transported in a clear, sealable plastic bag.

Painkillers can also be handy to have just in case, and remember to pack any other medication that you may need to take along with your prescription.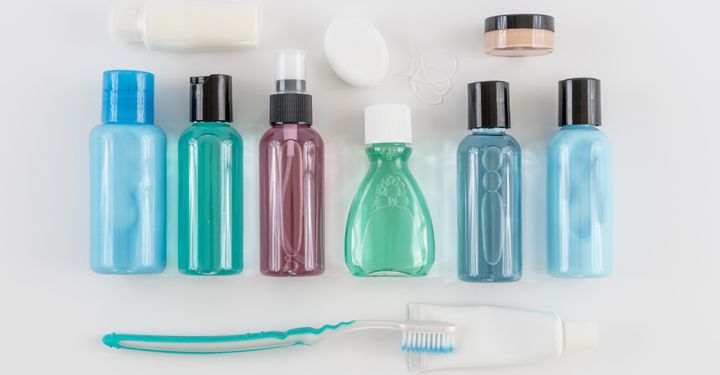 Health in the air
You're going to be airborne for a long time, so looking after your health while flying is important.

The low cabin pressure coupled with long periods of inactivity can increase the chance of deep vein thrombosis – a potentially fatal condition. To reduce the chances of this affecting you, wear flight socks, get up for regular walks and make small circling movements with your ankles.

Next, layer up. The air conditioning on a plane can fluctuate on a long flight, so wearing layers will ensure you've got the option to warm up or cool down depending on the temperature. Loose-fitting, comfy clothes are also a good choice.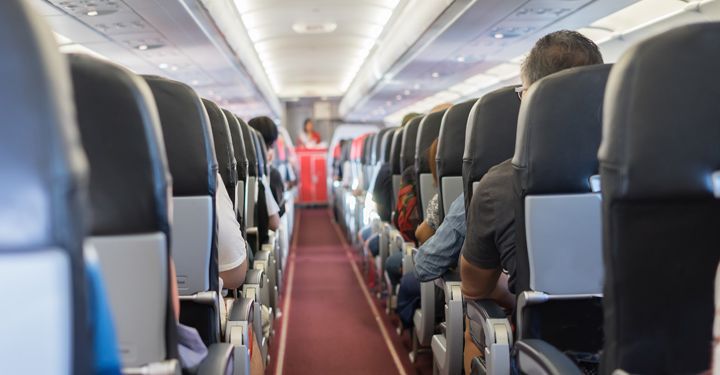 Another good trick which will help when you land is to set your watch to the time of your destination. This will allow you to mentally adjust to the time zone of the place you are visiting and help combat jet lag.

Finally, make sure you drink lots of fluids to avoid dehydration and steer clear of alcohol, caffeine, salty snacks and heavy meals. While you may be tempted by the trolley passing by, being strict will help you to feel better during, and after, the flight.
Beat the boredom
Keeping busy with a variety of activities while on board is essential to make the time pass and help you feel like the journey is going quickly.

On-board entertainment will usually be provided, so to check out the films that are likely to be showing, log on to your airline's website. However, also downloading a selection of your favourite films or TV shows on to your laptop or iPad will ensure you don't have time to get bored.

Hand-held games consoles, apps on smartphones, books, magazines and newspapers will all help to divert your mind and beat the boredom too. Between that, snoozing and eating, you'll wonder where the time has gone and will be coming in to land in no time.
Taking the kids?
The thought of travelling with children on a long-haul flight can be a stressful prospect; however, there is plenty you can do to make sure the flight is more enjoyable and an adventure for them.

Cathy Toogood's article '7 rip-offs when travelling with kids – and how to avoid them' offers a variety of helpful tips for before and during the flight, while Beci Wood came up with some more tips in her blog post about travelling with babies and toddlers.

And, if the thought of a long journey with the kids is holding you back from booking your trip, research what facilities there are for children with different airlines. For example, Etihad Airways have just announced they are introducing a nanny service to their long-haul flights to help keep kids entertained with 500 expected to be working on-board by the end of the year.

Mums and dads will be able to sit back and relax as the kids get involved with activities such as face painting, making hand puppets, drawing competitions and learning magic tricks.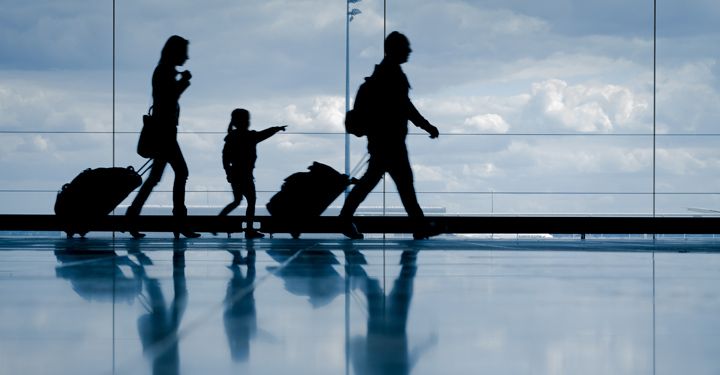 Look forward to your next long-haul flight!
With a little preparation and research, a long-haul flight really doesn't have to be a daunting prospect casting a black cloud over your holiday. And definitely don't let the thought of hours in the sky put you off booking a long-haul holiday in the first place.

Get into the mindset that the journey is the start of your holiday and the opportunity for time out and relaxation before you touch down.

Incorporating some of the above tips will help to ensure you land in your destination relaxed, refreshed and raring to go.


Have a comment or question about this article? You can contact us on Twitter or Facebook.