Updated October 21, 2022
Published October 31, 2018
A night of ghastly creatures, wicked witches and ghoulish vampires, Halloween is once again upon us! Get into the spooky spirit with these nine hair-raising attractions where the paranormal is, well, just normal.
Would you be brave enough to visit these scary sights?


1. The Island of the Dolls, Mexico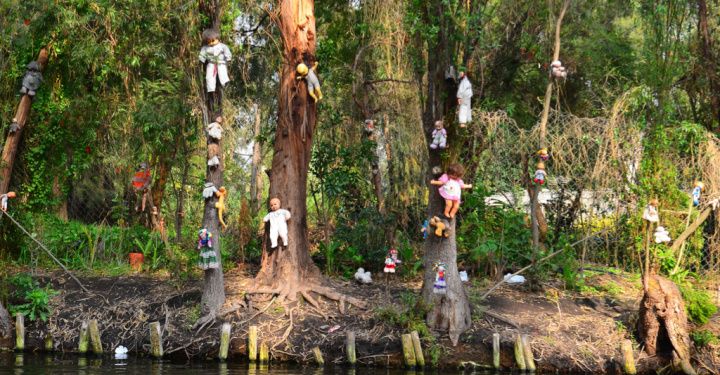 Even the Ghostbusters would get the creeps on The Island of The Dolls. Located in Xochimilco, Mexico, this tiny islet is strewn with mutilated dolls and dismembered toy limbs, creating nightmarish woodland scenes that would spook even the most hardened ghost-hunter.
If that wasn't horrifying enough, the island is said to be haunted by the ghost of a girl who drowned in mysterious circumstances off the coast of the island – her spirit is said to possess the decaying figures.
Although it was never intended to be a tourist attraction, this terrifying spot now attracts thousands of people every year – each to their own!


2. The Catacombs of Paris, France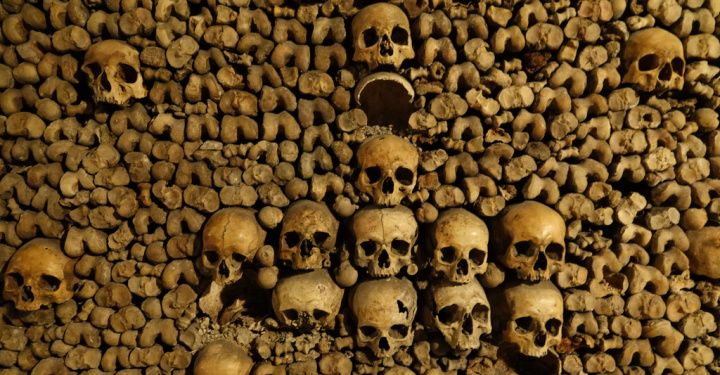 Far below the streets of Paris, deep within the bowels of the city, a grisly tourist attraction lies in wait for those who dare descend to see it.
The Catacombs of Paris contain the remains of some six million former residents, their bones arranged as surreal monuments to the dead, lining long passages of tunnel beneath Paris.
Although eerie in appearance, the reason for its existence has more to do with hygiene than horror – back in 1785, an overcrowded cemetery had become a breeding ground for disease, leading to its relocation in a disused quarry deep underground. Still, you probably wouldn't want to get locked in there overnight.


3. Epping Forest, Essex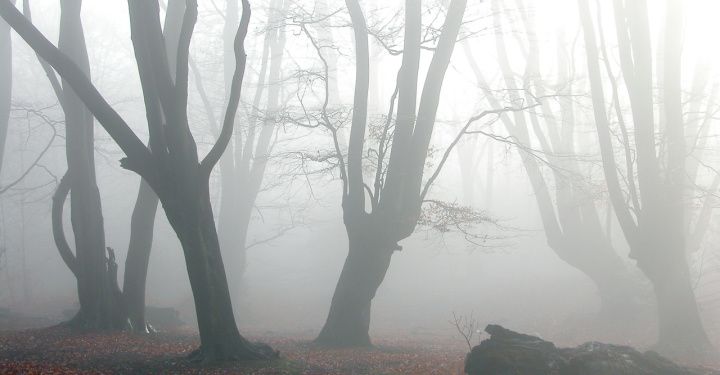 Walking through any forest in the dark is eerie enough, but when it's also known to be inhabited by a host of angry ghosts, you'll want to get a move on. Headless bikers, horse-drawn carriages, a trio of ghostly women and even Dick Turpin are all said to haunt these Essex woods, while spooky sounds and noises are often reported by those brave enough to enter.
Paranormal activities are so common in the forest that TV show Most Haunted stopped by to film a special live episode here back in 2003, in search of the famous bandit Turpin. Lo and behold, they came face to ghost with him – the cameras somehow didn't, of course, but then ghost-hunting is a very complicated discipline…


4. Banff Springs Hotel, Alberta, Canada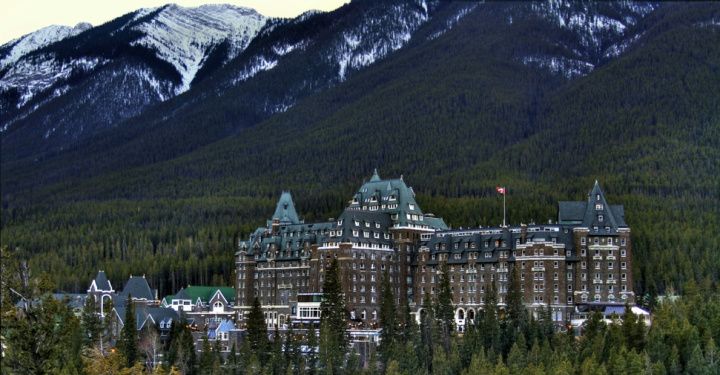 A room forever haunted, a ghostly bellman who just won't retire, a dead bride: Banff Springs Hotel sounds like the ideal place for a nice relaxing break, doesn't it?
Founded in 1887, this luxury hotel has a long history of paranormal activity, including a bride-to-be who haunts the staircase she fell down and a bellman who still continues his rounds despite the tricky handicap of being dead – this place must have an incredible staff retention rate.
Perhaps the most gruesome of tales, however, is that of Room 873, where a crazed husband is said to have murdered his wife and daughter before committing suicide. After the room was cleaned, guests claimed that horrifying shrieks could still be heard and reported bloody fingerprints on the bathroom mirror that could not be removed.
The room is now sealed off from the public, but legend has it the doomed souls of the deceased remain within its walls to this day.


5. Tower of London, London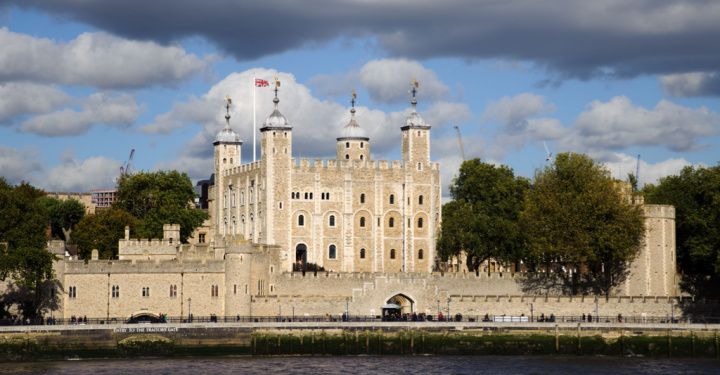 So grim is the Tower of London's dark history of torture and punishment that it makes the gory exploits of Game of Thrones look almost tame in comparison.
The most famous of the Tower's ghoulish residents is Anne Boleyn, who is said to walk headless through the chapel and near to where her execution took place. However, the most bizarre ghost story to come out of the Tower's past is far more grizzly in nature – a giant phantom bear is said to have surprised a guard at the Tower, effectively scaring him to death. It's not just humans who roam the afterlife, it seems!


6. Blair Street Vaults, Edinburgh, Scotland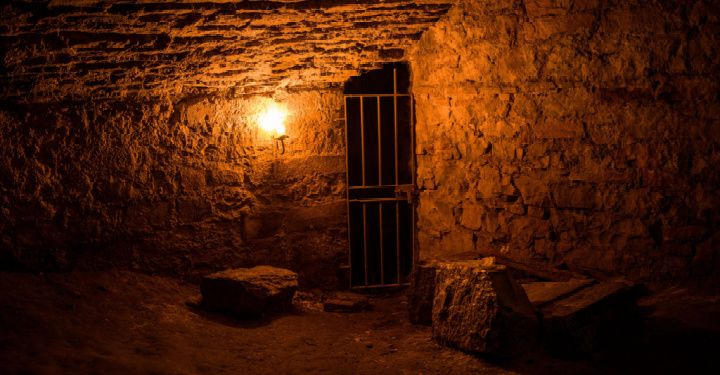 Pitch-black, cramped and crumbling with decay, the Blair Street Vaults are one of the UK's most terrifying tourist attractions – and that's before the ghosts even come into play. The arches of cursed South Bridge, built in 1788, are said to be full of wicked spirits, crammed into the labyrinth-like passages and countless rooms that make up the vaults.
Today, tours can be arranged for those brave enough to descend into the vaults, which were once used by traders before they became too unhygienic and dangerous.


7. Mount Everest, Nepal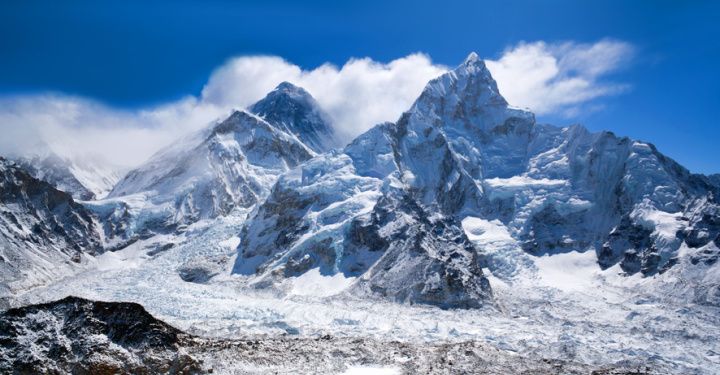 It's an awe-inspiring wonder, certainly, but Everest's height and unpredictable conditions have also made it one of the world's deadliest mountains. Well over 200 climbers are estimated to have met their end on the peak, including the first British climbers, Alex Irvine and George Mallory, who perished here in 1924.
While Mallory's remains were discovered in 1999, Irvine's body was never found and it is said his ghost still haunts the frozen heights of the mountain, encouraging climbers on as they battle the elements – proving not all ghosts are necessarily scary!
We'll probably put this one down to the lack of oxygen at 8,848m. Besides, when you're scaling a mountain like Everest a few ghosts are probably the least of your worries.


8. Eastern State Penitentiary, Pennsylvania, USA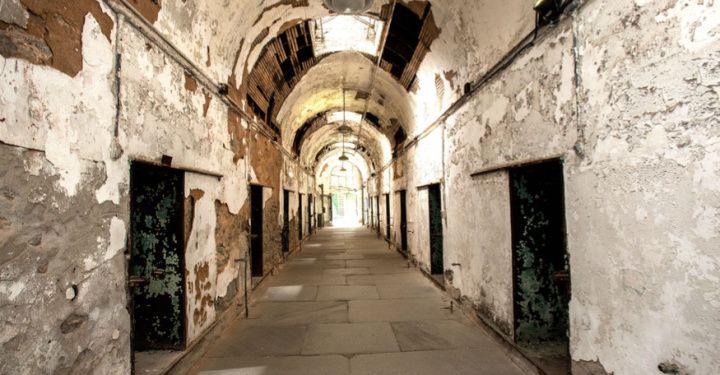 One of America's most haunted buildings, the Eastern State Penitentiary was one of the first prisons in the world to introduce solitary confinement as a punishment.
Unfortunately, so intense and severe were the conditions of the confinement that many of the inmates were driven completely insane; prisoners' screams are said to ring out from the cells to this day.
Naturally, the prison has now been made into a ghoulish attraction, capitalising on the paranormal aura that inhabits the building. Every autumn, the immersive Halloween Nights experience gives the public the chance to enter the prison after dark, as the ghosts of the dead come out to play…


9. Recoleta Cemetery, Buenos Aires, Argentina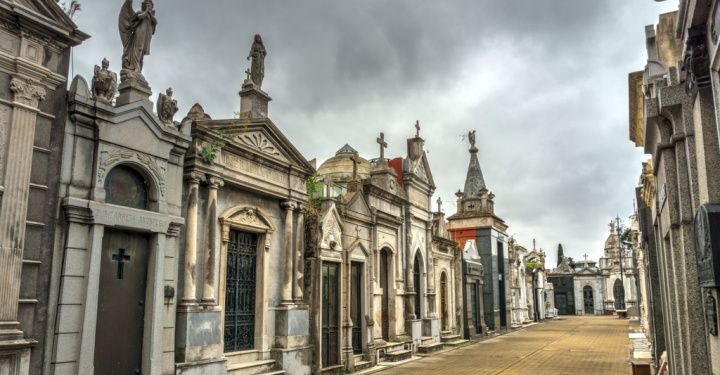 A huge cemetery, filled with towering mausoleums and tombs… haunted you say? Surely not?! As hard as it is to believe, Buenos Aires' famous Recoleta Cemetery is indeed said to be haunted, most famously by the spirit of a girl who was mistakenly buried alive.
According to Argentine lore, in 1902 19-year-old Rufina Cambaceres suffered a rare attack of cataplexy, a condition which induces a comatose-like state, causing doctors to believe she had died. The next day, cemetery workers noticed her coffin's lid had been tampered with.
Suspecting grave robbers, the coffin was opened to reveal the body with all its jewellery in place and intact. The inside of the coffin, however, had been severely scratched and Rufina's arms and hands were badly damaged – a heart attack killed her as she succumbed to extreme panic in a desperate attempt to escape.
A statue of poor Rufina still stands in front of her tomb, while her spirit is said to roam the alleys of this remarkable cemetery.


Have a comment or question about this article? You can contact us on Twitter or Facebook.