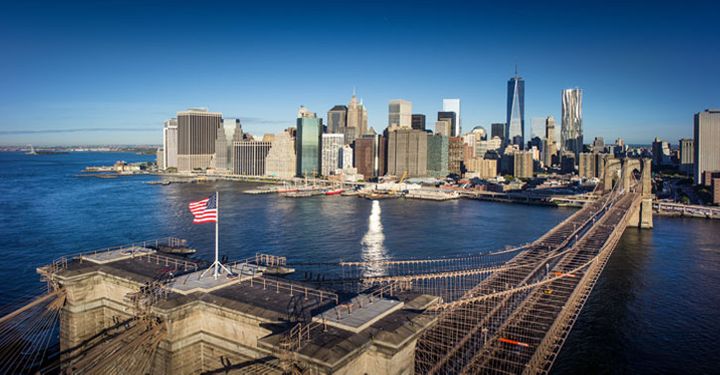 City living
Think of holidays in America and chances are New York City will spring to mind. For a first-timer it's a sure bet, with sky-tickling towers, world-beating museums and an infectious, relentless pace that doesn't disappoint.
On the West Coast of the United States, city living comes in the form of sprawling Los Angeles, home of Hollywood, and San Francisco, where old California comes to life in historic Chinatown and the infamous Alcatraz.
Head to the Deep South and New Orleans serves up a steaming shrimp gumbo of Creole culture and dizzying good times, while bikini-clad Miami offers the sizzling pleasures of South Beach with a side of Art Deco – the perfect backdrop for luxury USA holidays.
The great outdoors
Leave the city behind and discover epic landscapes of monumental scale and staggering beauty.
Marvel at the world's tallest tree in California, dodge alligators in the primeval swamps of Florida's Everglades or go bear spotting in the Rocky Mountains.
The Grand Canyon in Arizona or the unmistakable red rocks of Monument Valley fulfil Western fantasies with their cinematic beauty and awesome size.