October 5, 2018
Updated March 2, 2020

By Lottie Gross

Transatlantic flying was once the preserve of the wealthy, but today – with low-cost carriers and budget airlines branching out into long-haul routes – cheap flights to United States are now more common than ever.
Flights that were once upwards of £600 can now be purchased for half that (or less) if you're willing to forego a few luxuries, such as checked baggage or in-flight meals. If you've always dreamed of visiting the USA, now's the time to go. Here are some of the most exciting stateside cities you can visit for as little as £235 return!


1. New York City, New York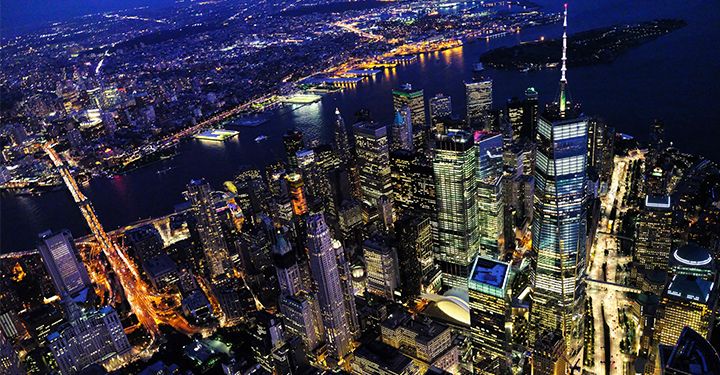 America's most famous city is now officially an affordable holiday. With cheap flights to New York available from as little as £235 return from the UK via various airlines (such as British Airways and Norwegian), and a number of excellent free attractions – including the High Line, the Statue of Liberty (take the free Staten Island Ferry for awesome views) and Central Park – there's no need to break the bank in the Big Apple.
Head to Dumbo for exceptional views of the Manhattan skyline and Brooklyn Bridge, followed by famously good pizza at the popular Grimaldi's outpost nearby. Don't miss a trip into Brooklyn to mix with the creative locals and tour the eponymous brewery.


2. Denver, Colorado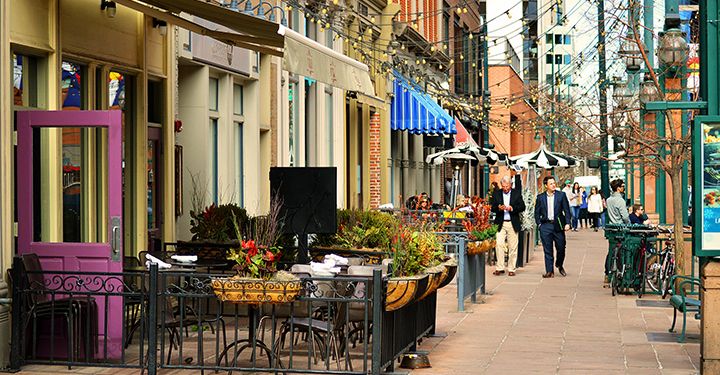 The 'Mile High City' – named for its 1,600-metres elevation – is a small city with big personality. Fly here direct on the cheap with the likes of Norwegian and British Airways for as little as £315 and spend your leftover holiday cash on a day touring the RiNo (River North) District's best tap rooms, brewpubs and bars. Make a pit stop in Denver City Market for lunch at one of the many food stalls and look out for the exceptional street art all over the area.
For dinner, hit Union Station, known as Denver's 'living room' and come evening, head out to one of the world's top music venues to catch a live gig: Red Rocks is a natural amphitheatre in the Colorado countryside, and as the sun sets over the stage you'll be stunned by more than just the acoustics.


3. Chicago, Illinois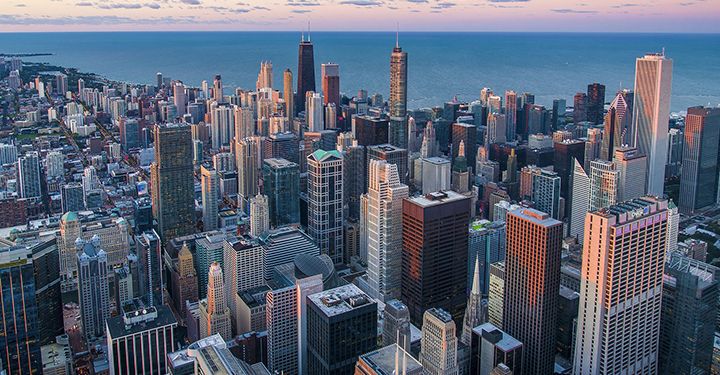 The "pulse of America" (as actress Sarah Bernhardt described it) is now more accessible than ever thanks to cheap flights – from as little as £272 return – by Norwegian. Chicago's skyline is its most famous asset, with buildings like the Sears Tower – officially Willis Tower – and Tribune Tower among its most impressive. But there's also a fantastic creative scene thanks to the Arts Institute and excellent live music throughout the city's bars and venues, encompassing jazz, blues and rock.
If you want a guided tour, try the Chicago Greeters, a free service pairing locals with visitors for superb insights into city life.


4. Boston, Massachusetts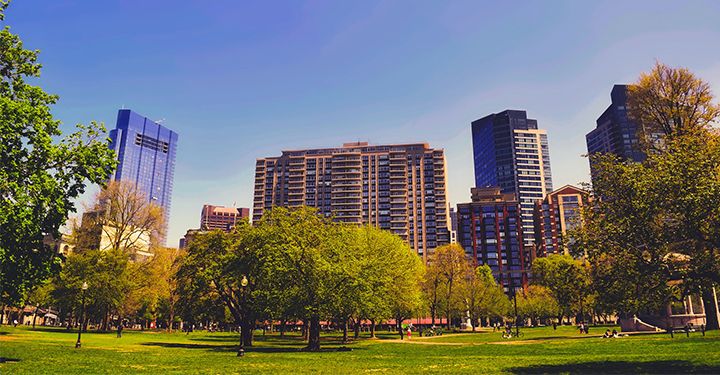 One of America's most important cities throughout history and today – it's home to both the Massachusetts Institute for Technology and Harvard – Boston is a brilliant break. Carriers such as Norwegian, British Airways and Iberia connect London and Boston for under £260, and there's plenty to see in the city for free, so you don't have to spend a pretty penny when you get here.
Its famous Freedom Trail explores sites related to the country's battle for independence, and don't miss the Black Heritage trail, which takes in Beacon Hill and the National Museum of African American History & Culture. Look out for the Lewis and Harriet Hayden House, which was once a stop where enslaved African-Americans would seek safe shelter along the Underground Railroad.


5. Austin, Texas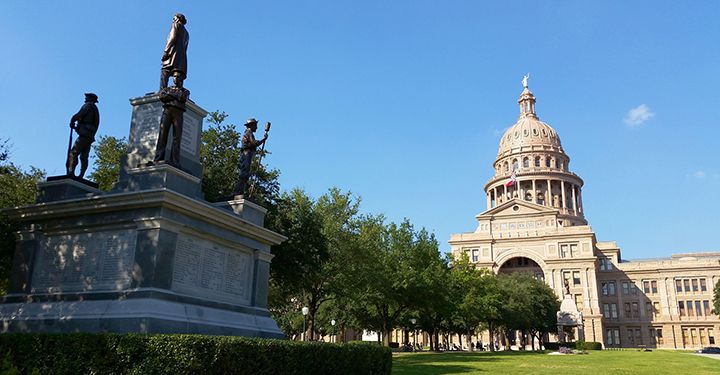 The 10-hour hop between London and Austin can be found as cheap as £330 thanks to Norwegian Air's no-frills service. The Texan city makes for a thrilling city break, not least because it has some of the finest barbecue joints in the state (try Franklin Barbecue, it's worth the wait in line).
East Austin is where the state capital's hipsters hang out – as well as the top food trucks – and a visit to the Capitol and University quarter shouldn't be missed. Make time for the Blanton Museum of Art and the Bullock State History Museum, and try a picnic in the park outside the Capitol building.


6. Miami, Florida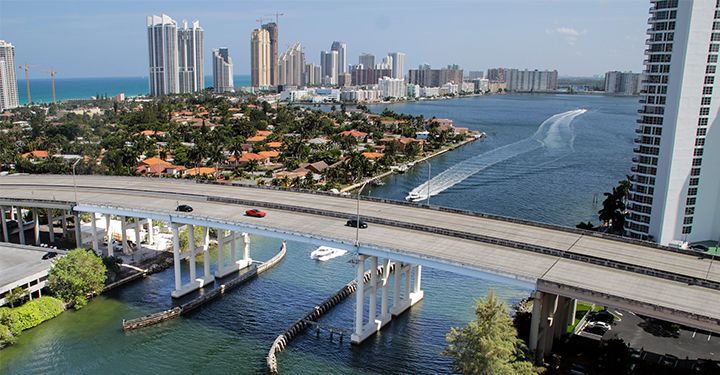 Part with as little as £270 and you could be flying from London to Miami, with plenty of spare cash to spend on seaside cocktails. With its Art Deco apartment blocks, buzzing seafront boulevards, muscles flexing on the beach and palms leaning with the breeze over golden sands, Miami is thrilling. But this city has so much more to offer beyond the obvious.
Head to Little Havana to meet the city's Cuban community – you can sample some salsa dancing, see live Latin music and try a classic Cuban sandwich. If you're a shopper, don't miss Coconut Grove, a delightful neighbourhood of boutiques and cafes, offering an intimate alternative to the big, brash shopping malls America is famous for.


7. Washington DC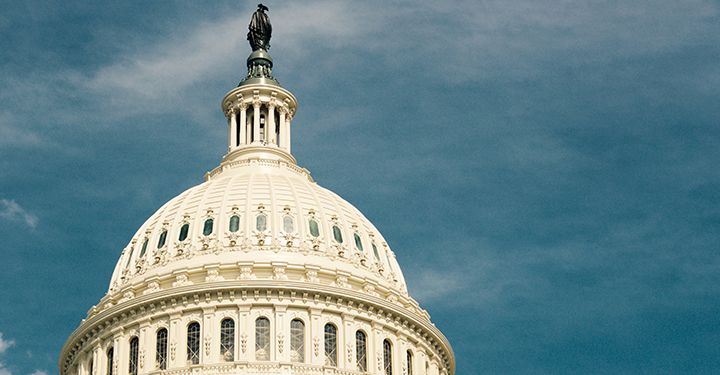 There's more to this metropolis than government, with a fantastic creative scene in the Arts District, where plays, dance performances and murals are bound to inspire.
DC's restaurant scene is equally impressive, with a number of James Beard award-winning chefs heading up restaurants like minibar by José Andrés or Pineapple and Pearls. Of course, West Wing fans shouldn't miss tours of Washington DC's filming locations, such as The National Mall or Constitution Hall, which served as the White House in the series.


8. Detroit, Michigan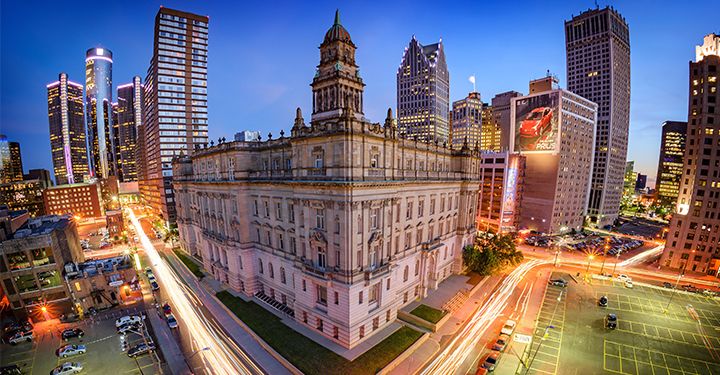 Motor City has had a bad rep in the past, famous for the faded grandeur of its many derelict, crumbling buildings. But today it's an uplifting and inspiring place, with a resilient community leading the charge for change.
Nowhere is this more evident than along Woodward Avenue, where industry once thrived and died, but is now revived with modern boutiques, whisky bars and bakeries. Sports fans should beeline for Ford City, home to the Detroit Lions American football team, and end the day inside Fowling Warehouse – it's $10 for unlimited games, including a kind of bowling that involved a football.

Have a comment or question about this article? You can contact us on Twitter or Facebook.