The 10 most unusual customs from around the world

Lobbing tomatoes at fellow visitors… water fights with the locals… gorging on haggis, tatties and neeps and listening to poetry… some of the world's most beloved travel experiences sound wacky and weird to outsiders – that's the joy of global travel though, isn't it, throwing ourselves into a culture and customs so very different from our own?
Many of us know about Spain's La Tomatina (the tomato-flinging fest), Songkran in Thailand (the wild water fight), and the UK's very own Burns Night in bonny Scotland; these long-observed customs have crept into the social calendar and are now well-attended festivals.
There are plenty of little-known customs, however, that are still certain to raise an eyebrow. From everyday traditions said to bring luck, to curious customs that welcome visitors, the world is home to millions of marvellous – and quite peculiar – traditions.
Grab your camera, pack your sense of adventure, bring an open mind, and let's journey through some of the world's most unusual customs, writes Jeanette Parkin.
1. Welcome to Fiji – drink this!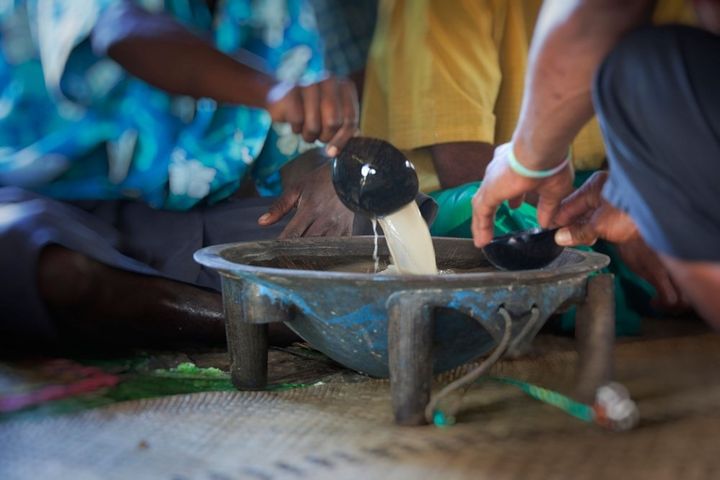 Welcome to the strange world of traditions aimed at arriving guests. In the Pacific Ocean paradise of Fiji, where palm trees crown islands ringed with white sands, islanders ply newcomers with kava.
Made by squeezing the juices from a local root, the concoction tastes as muddy as it looks. Served in a bucket or wooden bowl, kava is eagerly lapped up by locals as well as many visitors who get a taste for the strange earthy cocktail.
It will numb your tongue (perhaps even your face), make your gums feel fuzzy and probably send you off to sleep. It's also rude to refuse it.
2. Jump the baby in Spain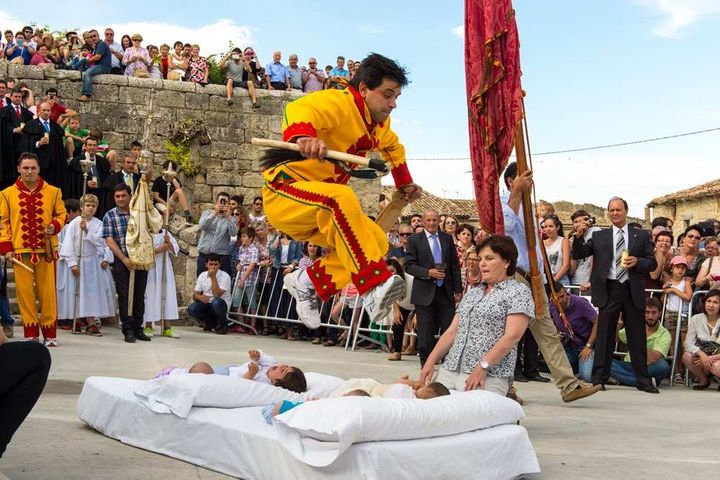 Keeping the devil at bay is a common theme of many unusual customs around the planet. In a small community in northern Spain (where tomato tossing and bull running are also customary), residents take part in El Colacho, which literally translates as baby jumping.
Yes, baby jumping. Infants are laid on mattresses on the ground while men dressed as the devil run along the street and jump over the tots, watched by visitors and no doubt terrified parents. This tradition has been going for around 400 years.
3. And here's the weather in the US with… a large rodent!
Will winter keep its icy grasp on the land? Will the flowers bloom early? In the United States of America, a large rodent called a groundhog is said to have the answers and he'll reveal all on the second day of the second month. Punxsutawney Phil is the most famous of all groundhogs and he makes his appearance in Punxsutawney in Pennsylvania.
If it's cloudy when he pokes his head from his burrow, folklore has it that spring is already on its way. If the sun is shining and Phil runs from his shadow, winter is going to stick around. Thousands gather to watch groundhogs emerge at various festivals.
4. Monkeying around in Thailand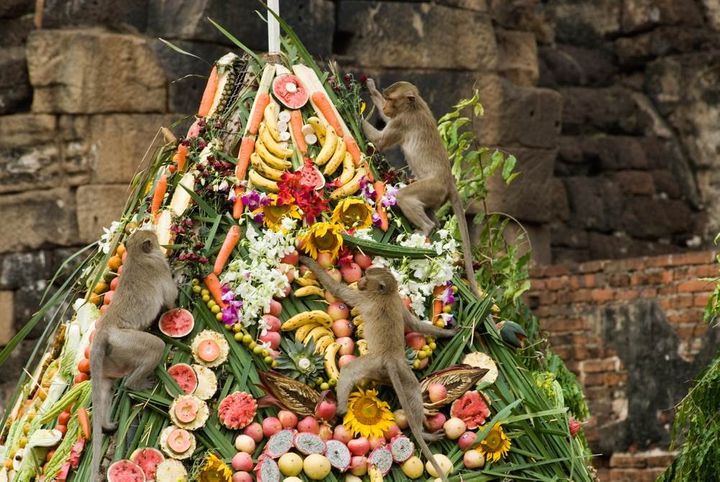 Proving that customs don't need to be as old as the hills to be accepted, Thailand's Monkey Buffet Festival has grown year on year since its inception in 1989 when a local hotelier came up with the idea to boost tourism.
The temples of Lopburi (two hours by road north of Bangkok) are festooned with mountains of fruit and vegetables – even cakes – and the local population of macaques is allowed to feast. People dress like monkeys, while monkey art decorates the streets.
5. Need a lift love?
Some men will go a long way to win their wife's weight in beer. Which is exactly what participants at Finland's annual Wife Carrying World Championships do – and they go a long way with their wives on their backs!
Known as eukonkanto in Finnish, this madcap custom has roots dating back some 200 years; theories about its origin whirl around a band of woman-stealing outlaws.
Competitions take place across the globe, but Finland's yearly race is the original. Carrying techniques include piggyback, fireman's lift or Estonian style!
6. Teeth tossing in Greece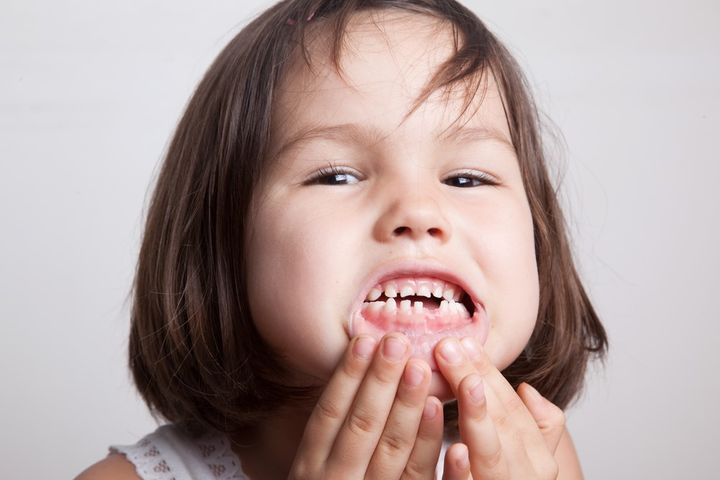 It might seem odd in some cultures to pop a child's tooth under their pillow and wait for a fairy to swap it for cold hard cash, but customs always seem strange to those on the outside. In Greece, for example, you might be surprised to learn that youngsters are encouraged to throw a recently liberated baby tooth onto the roof.
Accompanying the toss is a wish for strong adult teeth. There are many wacky customs around the world about milk teeth, though this particular practice has travelled much further than Greece.
7. Burial of the sardine in Tenerife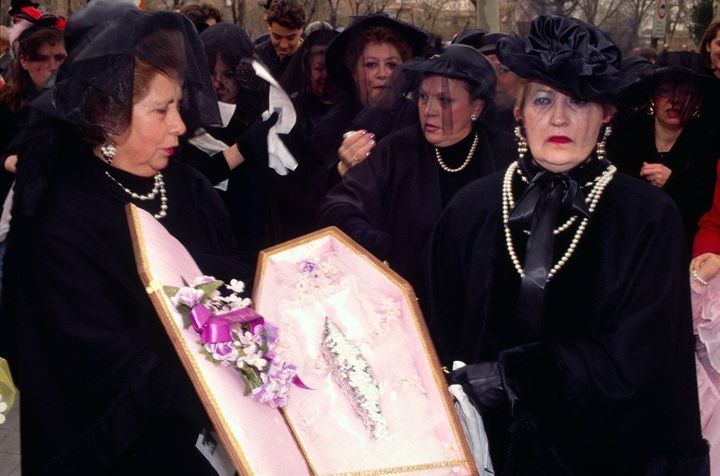 There is no better way to put the past behind you than to…bury a sardine. Or so say party-loving Spaniards, who literally make a song and a dance out of this zany custom.
With the annual Carnival at an end on Ash Wednesday (the day before Lent – the start of the Christian period of abstinence), the high-spirited behaviour of Carnival (and the rest of the year!) is put in the past with the symbolic burial of a sardine effigy – after a funeral procession with black-clad mourners, of course.
The burial of the sardine – El Entierro de la Sardina – is observed elsewhere in Spain, though Tenerife's warm winter weather appeals to visitors.
8. Blubbing brides in China
Forget seating arrangements and last-minute wobbles over flowers and bridesmaids, some Chinese brides cry for a month as part of their wedding preparation.
Once widespread, the custom of the bride weeping for one hour a day before getting married is still widely observed, especially by the Tujia who live in the Wuling Mountains. The bride's mother and other members of the bridal party join her and their collective wailing blends with traditional songs.
9. Christmas with Krampus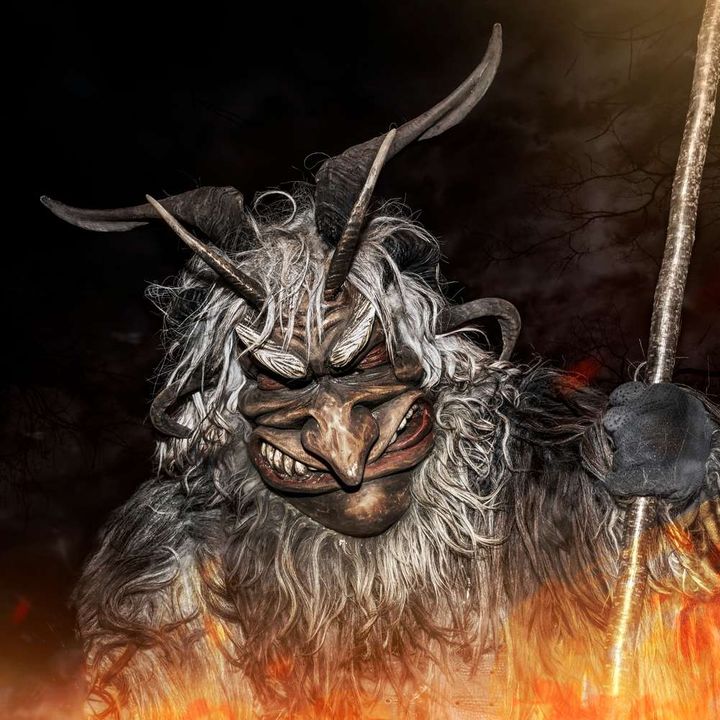 When it comes to heart-warming traditions, Christmas really is the most wonderful time of the year. Roasted chestnuts, stockings hanging above an open fire, trees dressed in baubles and lights… if that fills you with holiday joy, you might not want to meet Krampus.
This hideous beast is part of Alpine folklore and he accompanies Saint Nicholas on his travels around places such as Austria, Romania and the Czech Republic, punishing naughty children who don't deserve gifts.
Krampusnacht, the Night of Krampus, is his big moment and the custom continues to gain in popularity with an ever-growing band of countries observing this devilish evening.
Just don't expect his gruesome features to feature on the side of a well-known soft drink brand's Christmas trucks any time soon.
10. He will have music wherever he goes...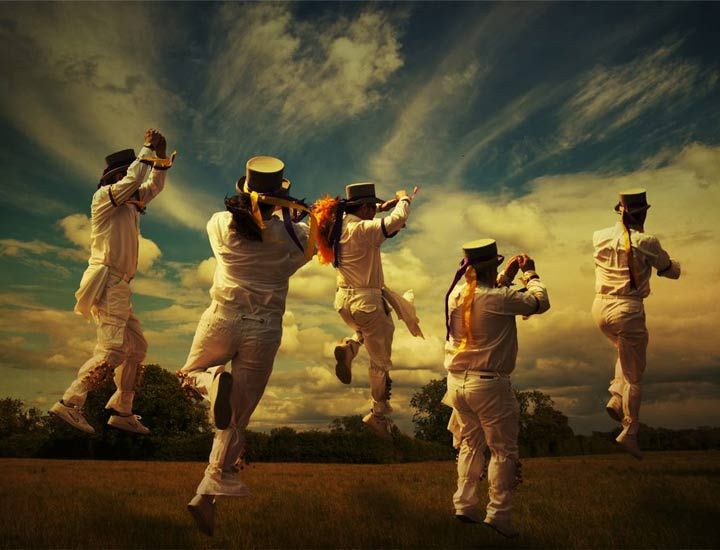 With bells strapped to their shins, hats adorned with flowers, sticks ready for wielding and handkerchiefs prepared for waggling, these bands of folk dancers draw crowds wherever they go. And where do they go? Well, your local village pub perhaps, and fetes and fairs up and down the country.
To the outside world, morris dancing is every bit as weird and wonderful as any other kind of folkloric tradition. While its origins are contested, everyone can agree that morris dancing has been a part of the patchwork of English culture for centuries. Next time you are at a village fete, imagine how unusual this custom looks to overseas visitors!
Have a comment or question about this article? You can contact us on Twitter or Facebook.