9 things you probably didn't know about Ibiza
Mention Ibiza and certain things instantly come to mind: all-night super-club parties and drunken Brits on stag dos, perhaps with a few nice beaches thrown in.
But while the clubbing scene is famous for good reason, there's a lot more to the White Isle than Space, Pacha, Amnesia and hungover breakfasts the morning after before doing it all over again.
In fact, considering the size of Ibiza, the island has an extraordinary amount to offer visitors, from breath-taking scenery for outdoor adventurers and world-class cuisine for foodies, to a rich and varied past for history buffs, and some of the best beaches in Spain for those who just want to chill out, writes Elly Earls.


You can discover classy establishments in San Antonio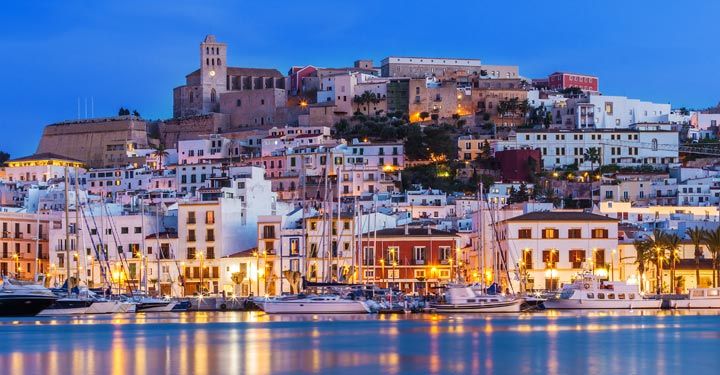 San Antonio is best known for one raucous street of back-to-back bars serving up cheap booze until the wee hours, but venture beyond the West End and there's a lot more to the town.

For dining, try the terrace at countryside hotel Hostal La Torre (Urbanización Cap Negret; 00 34 971 342271), where the delicious tapas and cava sangria complement the stunning sunset view. For a quirkier setting, look no further than island institution Pike's Hotel (Camí Sa Vorera; 00 34 971 342222) – in the 80s and 90s it was a sanctuary for the likes of Kylie Minogue, Bon Jovi and Freddie Mercury, and today the haphazard, 500-year-old farmhouse hotel certainly hasn't lost its charm. The modern cuisine served at its courtyard restaurant, Room 39, is excellent too.


You can walk the entire coastline over 11 days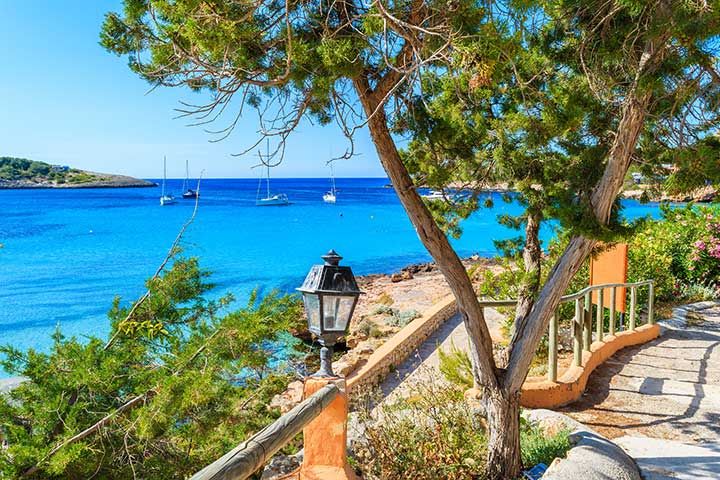 Walking Ibiza (00 34 608 692901) founder Toby Clarke has done just that, armed with only €1 in his pocket and his dog Cosmo by his side. That's where Toby originally got the inspiration to start Walking Ibiza, which now offers twice-yearly 'Around the Island' walks for those who want to follow in his original footsteps, on top of a wide selection of half and full-day packages.

Highlights of the trips on offer include hidden ancient ruins, crystal clear coves accessible only on foot and a five-million-year-old stone bridge. Toby also offers daytime and sunset kayaking trips for adventurers who would prefer to take in the island from a different perspective.


You can find beach clubs that aren't all about image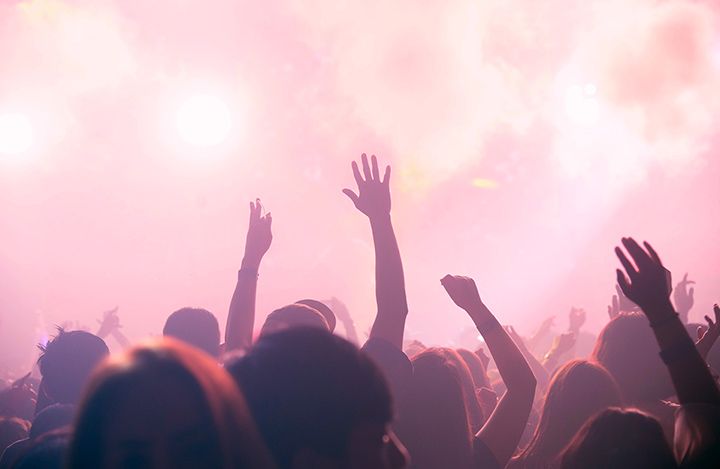 Take Babylon Beach (Carrer Bartomea Tur Clapés; 00 34 971 332181). Set on a stunning rust-coloured clifftop just outside sleepy Santa Eulalia, this laidback bar and restaurant prides itself on serving food grown on the only fully-certified organic farm in Ibiza. The bar also crafts its cocktails from local, seasonal produce and offers a range of activities to visitors, from kayaking to paddle-boarding.
It's particularly beloved by parents, who can park themselves on beach beds to admire the picture-perfect view while the little ones entertain themselves in the adventure playground.


You can sunbathe on secluded beaches – even at the peak of summer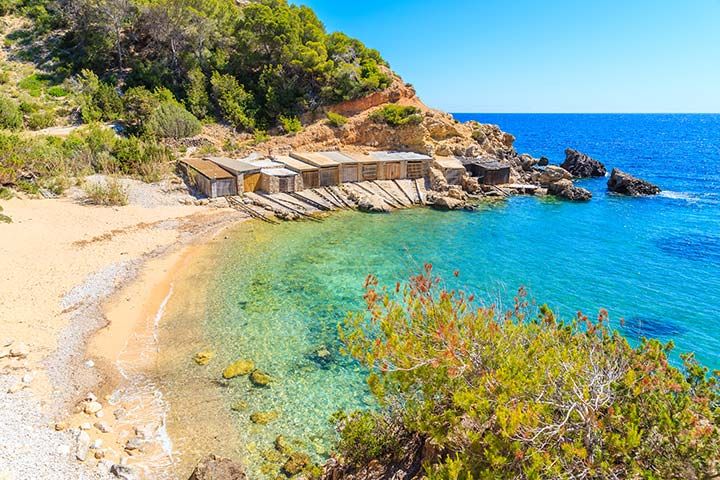 You'll struggle to find a spot for your towel on Ibiza's best-known beaches at the height of summer, but head just a little bit off the beaten track and a secluded cove won't be far away.
Even at Ses Salines, where a long line of beach clubs draws clubbers and party-goers, solitude is just around the corner. "Simply walk all the way along to the far end of the beach towards the lighthouse with the sea on your right and several mini, sandy beaches can be accessed," recommends Ibiza aficionado Rob Smith, author of the Secret Beaches: Ibiza guidebook as well as two Secret Walks books and an upcoming food guide to the island, Secret Kitchen.
Elsewhere, Es Portitxol in the north, which Smith describes as 'a perfect tear-drop of azure water', is well worth the 30-minute walk to reach it, while fishing port Pou des Lleo, just north of hippy village San Carlos, has several options for peace-seekers.

"Firstly there's the main bay where you'll find a chiringuito on the sandy shore and two restaurants offering drinks and lunches. Then there's a slice of beach only a short stroll along the dirt road next to the restaurant closest to the first parking area. Finally, walking the other way with the sea on your left, there are some secluded crevasses and rocky outcrops where you can access or jump into the cool water," Smith advises.


You can connect with Ibiza's healing roots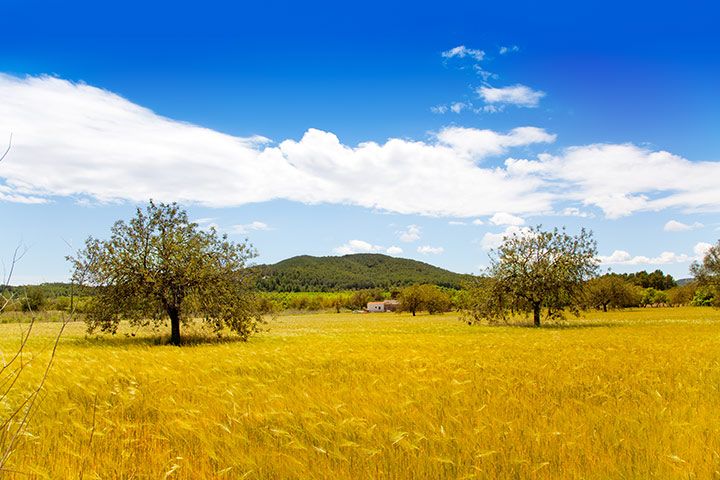 For thousands of years Ibiza has been a centre for healing, but the island's wellness offerings today tend to come in the form of luxury yoga retreats rather than the ritual dances of earlier times.
An excellent option for those looking to escape the crazy pace of modern life is Soulshine Retreats. Set in a hidden-away Ibizan finca in the heart of the countryside, it offers guests six days of utter seclusion, complete with yoga and meditation workshops, wellness and healing talks, lovingly-prepared organic veggie meals and plenty of lazing-by-the-pool time.
Alternatively, if you'd like to combine your yoga with something a little more adventurous, 38 Degrees North's yoga/stand-up paddle-boarding retreats could be just the ticket.


You can experience a mysterious magnetic attraction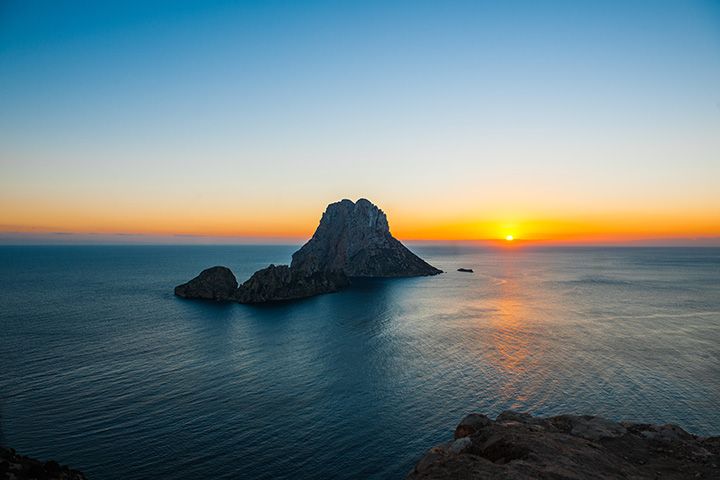 No trip to Ibiza is complete without either a boat or a road-trip to the legendary Es Vedra. Said to be the third-most-magnetic place on earth (after the North Pole and the Bermuda Triangle), this uninhabited outcrop of limestone is shrouded in myths.
Whether or not it was home to the sirens and sea nymphs who tried to lure Ulysses from his ship in Homer's The Odyssey, there's no doubt a visit to the small rocky island is an experience that will stay with you long after the post-Ibiza blues have faded.
You can either take Es Vedra in from the on-land viewpoints at Cala D'Hort or hire a boat to get up close.


You can hang out on Europe's best beach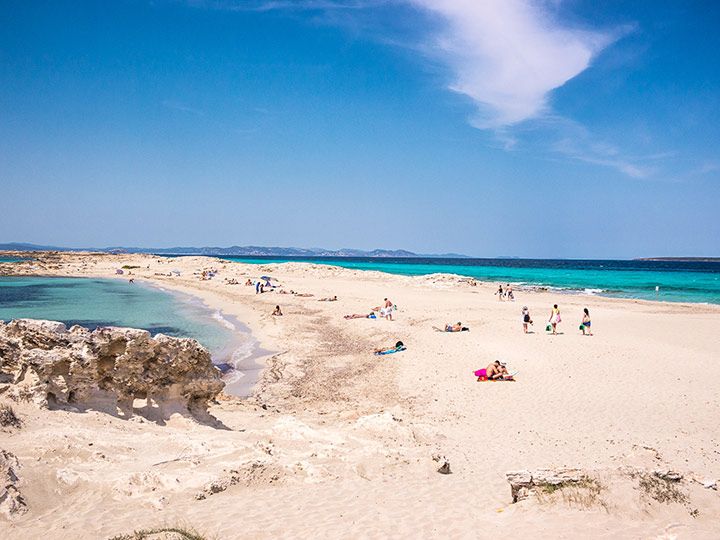 OK, so it isn't actually on Ibiza. But neighbouring Formentera, where you can find Ses Illetes – voted Europe's best beach by users of TripAdvisor earlier this year – is only a 15-minute speedboat ride away.
Known for its uncanny similarity to the Caribbean, the smallest Balearic island is all about bright white sands and pale turquoise seas.


You can soak up the island's rich and quirky history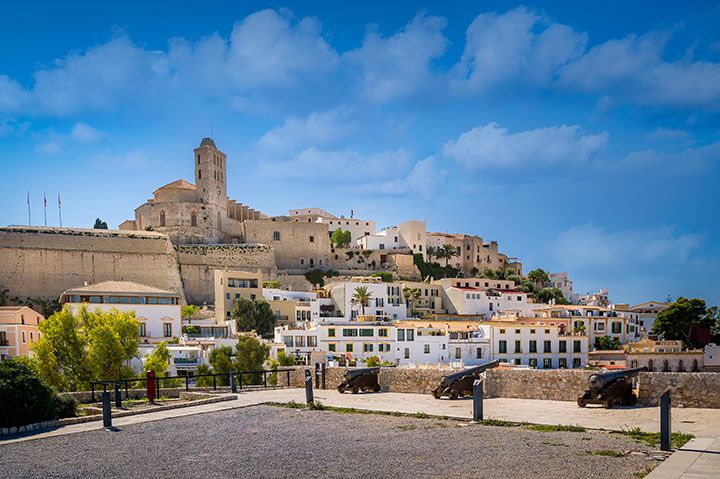 Once you start finding out about the historical rollercoaster ride Ibiza has been on to get to where it is today (did you know that Roman centurions used to head to the island for their down-time?), you won't be able to resist stopping by some of its most important landmarks.
Don't miss the famous Salinas salt fields, which originally put the White Island on the map as an economic force back in the thirteenth century (and are the reason for its nickname) or the hidden ancient city of Atlantis, which was carved out by the Phoenicians to build Ibiza's old town area, Dalt Vila.
The old town itself, now a UNESCO World Heritage Site, is another must-visit. Although it's a tough walk to get all the way to the top, the view over the marina and out to sea is more than worth the effort.


You can dine like royalty – and not just on paella and sangria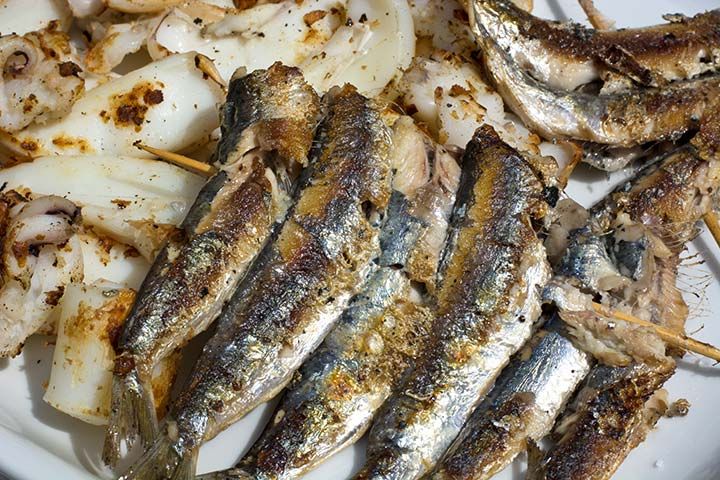 For traditional Ibicencan fare, which many might be surprised to find isn't paella and sangria, but fish and meat stews and an aniseed-flavoured liqueur called Hierbas, you won't do better than Es Rebost de Can Prats (Carrer de Cervantes; 00 34 971 346252) in San Antonio. Smith describes it as 'a haven of white table cloths and authentic cuisine in the midst of the action'.
Meanwhile, Ibiza Town is best for pintxos, a mini-version of tapas served on small pieces of bread. Try Can Terra and El Zaguan for the best of the best.
Elsewhere, Asian food lovers should try Bambuddha (Carretera de San Juanor; 00 34 971 197510)or Nagai (Santa Eulària des Riu; 00 34 971 807308), while those who really want to splash out should consider Sublimotion Ibiza (Carretera Playa D'en Bossa; 00 34 618 891358). Located in Hard Rock Hotel and created by Michelin-starred chef Paco Roncero, it's a one-room, one-table 'gastro-sensory' experience that will set diners back a hefty €1,500 per head.
Compare cheap holidays to Ibiza


Have a comment or question about this article? You can contact us on Twitter or Facebook.