9 things you probably didn't know you can do in Cyprus

May 14, 2018
The Med's sunniest island is best known for its beaches and vibrant nightlife. But, away from the bustle of resorts such as Paphos and Agia Napa and the big city buzz of Larnaca and Limassol, there's much more to experience in Cyprus's hilly hinterland and around its shores.
1. You can take a traditional donkey ride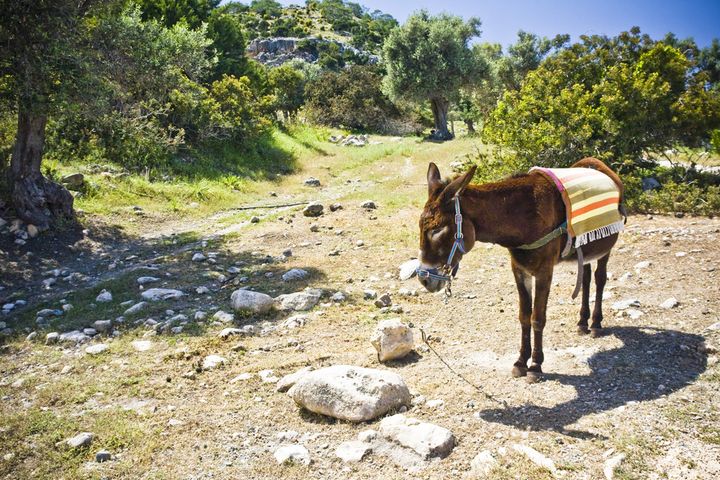 A 30-minute drive from the bars and beaches of Paphos, traditional life goes on in the Xeros valley, where sheep and goats graze.
The Cypriot donkeys that were once used all over the island are now a rare breed, but you can meet them and ride gently though these rugged landscapes at Argonaftis Donkey Farm (www.argonaftis.com) near Kelokedara, a traditional country village. A vintage Bedford bus takes you to the farm to meet the donkeys.
After riding past ruined watermills and a historic abbey you'll enjoy a spread of typical dishes like souvla (barbecued chicken or pork with oregano), afelia (pork cooked in red wine and coriander), tzatziki and freshly-baked bread, with plenty of village wine and fiery zivania (grape spirit) – followed, of course, by dancing.
2. You can dive over shipwrecks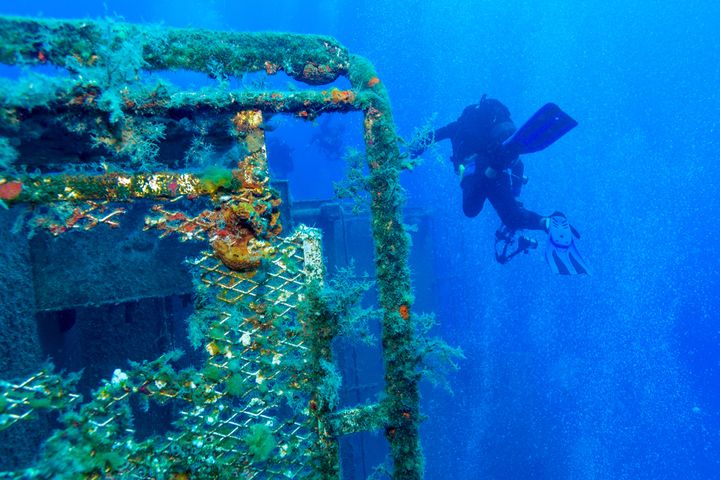 Some of the best wreck dives in the Mediterranean are scattered around the coasts of Cyprus. The top dive is the wreck of the 'MS Zenobia', a freight ferry that sank off Larnaca in 1980. Big fish such as barracuda, grouper and tuna, plus conger eels, swim around the wreck and the hulks of more than 100 trucks that went down with it, and qualified divers can explore its spooky interior.
Novice divers can discover wrecks such as the 'Achilleas', which lies only 11 metres (36 feet) below the surface and is surrounded by huge silver shoals of smaller fish, or the 'Vera K' off Geroskipou, which is only eight metres down.
Other great dives for beginners include Wall Street, an underwater trench covered with colourful sponges and sea anemones, and the coral-filled Amphora Caves. Book a dive or diving lessons with Paphos-based Cydive (www.cydive.com).
3. You can go skiing and snowboarding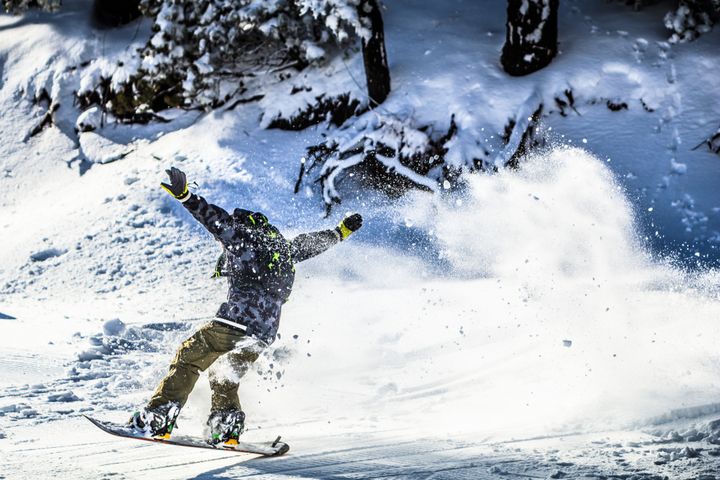 It might be pleasantly sunny on the coast, but most years there's skiable snow on Mount Olympus from late December until March. The highest summit in Cyprus, Olympus – also known as Chionistra ("snowy one") – is 1,951 metres (6,400ft) above sea level, and you can see it from miles away.
You can drive to the slopes from Paphos or Limassol in under an hour, but the claim that in Cyprus you can ski in the morning and swim in the afternoon only stands up if your hotel has a heated pool – the sea is a bit chilly in winter.
Skis, boards and boots can be hired at the Cyprus Ski Club's shop in the Sun Valley ski area (www.cyprusski.com), and there are ski lifts to the pistes.
4. You can visit a vineyard to sample fine Cypriot wines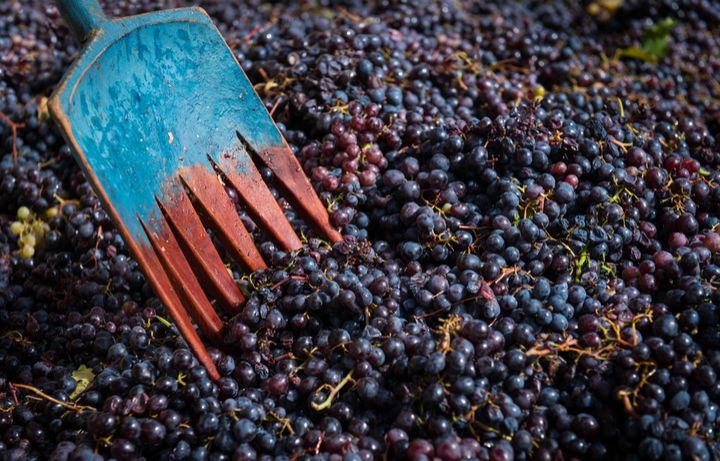 In the 1970s, Cyprus was infamous for sticky-sweet dessert wines and Brits drank almost 14 million bottles of the island's cheap and cheerful mock-sherries every year.
Joining the EU forced Cypriot winemakers to raise their game, as they're no longer allowed to call their fortified wines 'sherry'. They rose to the challenge by planting imported vines like cabernet and shiraz and blending them with heritage varieties such as xynisteri and maratheftiko to create new red, white and rosé wines that are unique to Cyprus.
You can learn about these – and do a bit of in-depth tasting – on a vineyard tour or wine walk from Paphos with Paphos Wine Tours (www.paphoswinetours.com) or educate your palate at award-winning winemakers such as Zambartas (www.zambartaswineries.com) and Ktima Gerolemo (www.ktimagerolemo.com), both near Limassol.
5. You can hike the entire island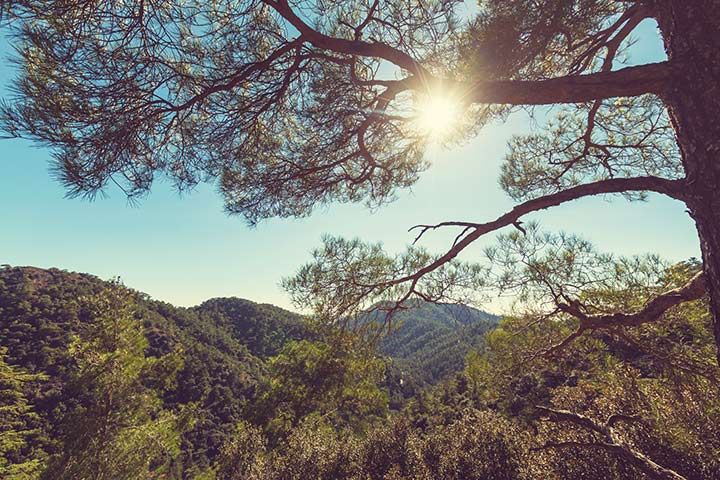 Whether you're into full-on trekking or gentle woodland strolls, Cyprus is a hiker's paradise. The weather is perfect for walking all year round, and a network of well signposted trails criss-crosses the island.
If you have a month or so to spare, the 640-kilometre (400-mile) E4 European Long Distance Path crosses the island from Paphos in the west to Cape Greco, the island's easternmost point, passing through spectacular mountain scenery and pretty hillside villages on the way. You can download maps and directions for these and lots of other walks at www.visitcyprus.com.
For a gentle walk in the woods, the Kalidonia Trail takes a couple of hours, starting at a scenic waterfall and following a small river where you can you can cool tired feet on a hot summer day. The five-hour Atalanti Trail around Mount Olympus offers views that are literally breath-taking.
6. You can go sea kayaking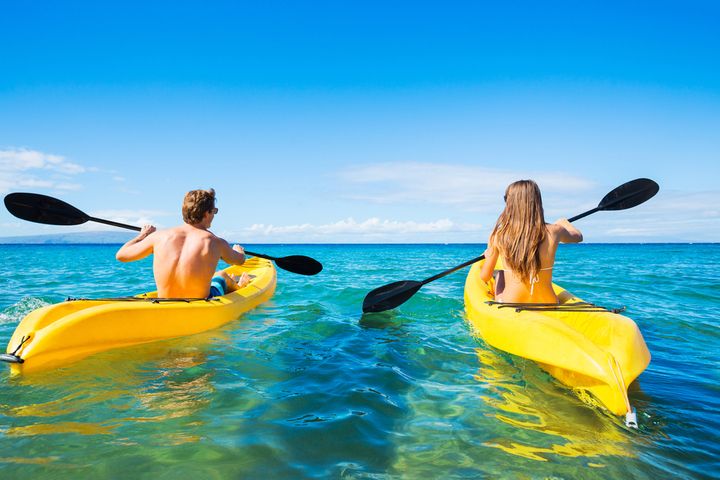 Have a picnic on beaches that the crowds never reach, paddle through rock arches and sea caves, go snorkelling and swimming or watch the sunset, all on an easy-going sea kayak trip from Limassol (https://seakayakcyprus.com).
A sandwich lunch, lifejackets, and transfers from your hotel are included, so all you need is your swimsuit, shades, sunscreen and a bottle of water.
7. You can deep sea fish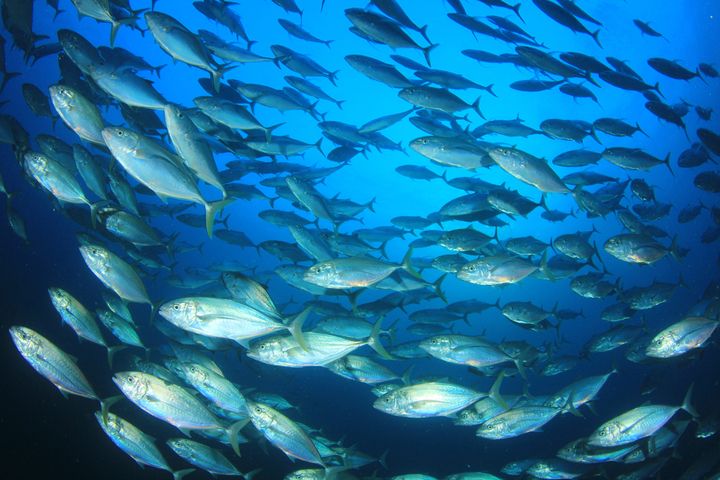 The deep blue sea around Cyprus is home to big, hard-fighting game fish including barracuda, tuna, and dorado (mahi-mahi).
Out of the Blue (www.charterfishingcyprus.com) will take you on deep-sea adventures or family fishing trips from Paphos.
Not so keen on boats? For a more laid-back kind of angling, you can fish on artificial reservoirs such as Asprokremmos, Mavrokolympos and Evretou: all near Paphos and stocked with carp, trout, bass, zander, roach and tilapia. Dam Fishing Paphos has more details (www.damfishing-paphos.com). Fishing trips can be booked at most Paphos hotels.
8. You can detox at a top spa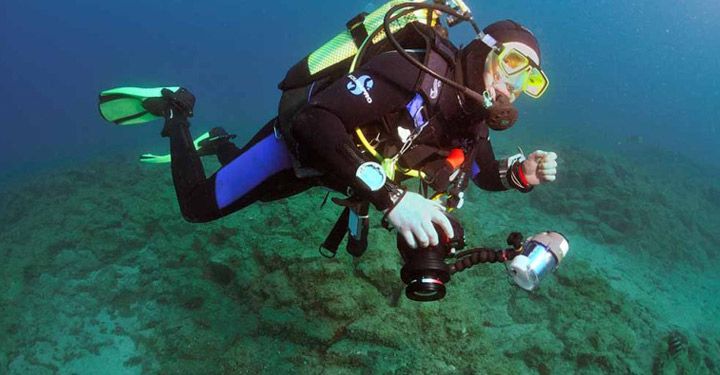 Resorts such Paphos, Limassol and especially Agia Napa are famous (or should that be infamous) for bars, clubs, extended happy hours and potent cocktails. When you're through punishing your liver, you can check in at one the island's spa hotels for a wellness break.
It's easy to imagine Patsy from 'Absolutely Fabulous' checking in at the acclaimed Amathus Beach Hotel in Limassol (www.amathuslimassol.com) or the gorgeous Anassa in Lakki (www.anassa.com), for thalassotherapy, massage and spa treatments inspired by ancient Asian and Mediterranean cultures.
For something a little more intimate, the charming Library Hotel and Wellness Resort (www.libraryhotelcyprus.com) fits the bill. This adults-only boutique hotel has 11 suites and offers wellness packages including rasul mud therapy, hot stone massage, facial and eye treatments.
9. You can discover Northern Cyprus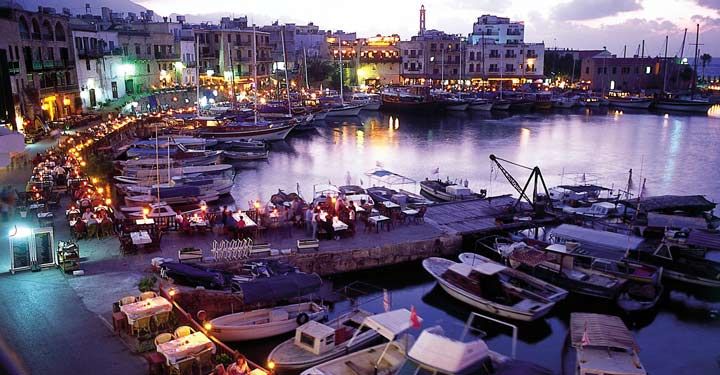 Cross the makeshift border that splits Europe's last divided capital to discover a different way of life in Turkish-dominated Northern Cyprus, where the pace is slower and there's much to see.
The minarets of age-old mosques, such as those of 700-year-old Selimiye Camii (originally a Christian cathedral), tower over a labyrinth of narrow streets in the heart of Northern Nicosia (Lefkosa). Further afield – but still close enough to reach on a day trip – are medieval relics Bellapais Abbey and the castles of Buffavento and Saint Hilarion.
You can enter Northern Cyprus from the South through seven checkpoints dotted along the 'Green Line', which has bisected the island since 1974. The two most convenient are the Ledra Palace checkpoint, just outside Nicosia's city walls, and the pedestrian-only Ledra Street crossing point, in the city centre. You don't need a visa and, though the Turkish Lira is the official currency of the Turkish Republic of Northern Cyprus, euros are widely accepted.
Related articles
Have a comment or question about this article? You can contact us on Twitter or Facebook.