Free attractions, things to do and family activities in London

October 12, 2017
By Joey Tyson
London gets a lot of flak for being extortionately expensive. And while the average price of a pint might be dangerously close to the £5 mark, our fair capital is actually one of the best cities in the world for free entertainment.
It's so good, in fact, that after you've factored in food, drink, accommodation and transport, you could easily fill an entire weekend with activities and attractions without spending a single penny! (Find out how to save on your food, drink, accommodation and transport too in our article "How to do London on a budget".)
Don't believe us? Check out this comprehensive list of free things to do in London.
Free museums in London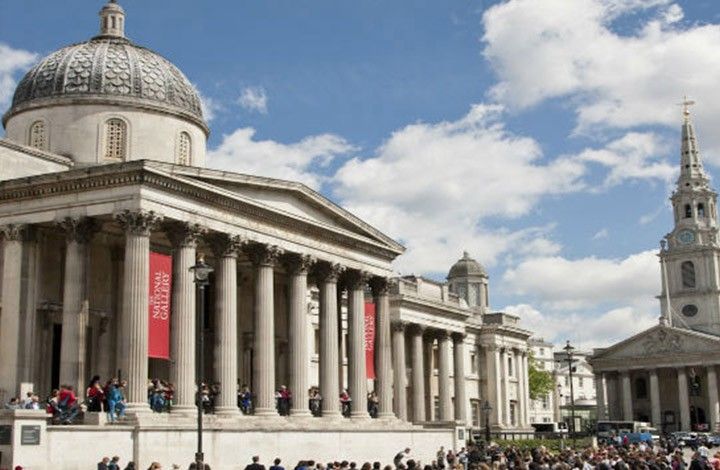 London's major museums and galleries are all free, which is great news for lovers of culture. The list is so comprehensive that, if you wanted to, you could fill a whole week just visiting the following:
The British Museum (Great Russell St, Bloomsbury, London WC1B 3DG; 020 7323 8299), for ancient history and intriguing scientific research; the National History Museum (Cromwell Rd, Kensington, London SW7 5BD; 020 7942 5000), for dinosaur bones, fascinating beasts big and small, and plenty of incredible exhibitions about the natural world; the Science Museum (Exhibition Rd, Kensington, London SW7 2DD; 0333 241 4000), for hands-on learning about the world we live in; and The V&A (Cromwell Rd, Knightsbridge, London SW7 2RL; 020 7942 2000), for art and design.
Other free museums include the Wellcome Collection (183 Euston Rd, Bloomsbury, London NW1 2BE; 020 7611 2222), The Imperial War Museum (Lambeth Rd, London SE1 6HZ; 020 7416 5000)and the National Maritime Museum (Park Row, Greenwich, London SE10 9NF; 020 8858 4422).
For art, check out: the National Gallery (Trafalgar Square, London WC2N 5DN; 020 7747 2885), The National Portrait Gallery (St. Martin's Pl, London WC2H 0HE; 020 7306 0055), Tate Britain (Millbank, Westminster, London SW1P 4RG; 020 7887 8888)and Tate Modern (Bankside, London SE1 9TG; 020 7887 8888).
Free parks in London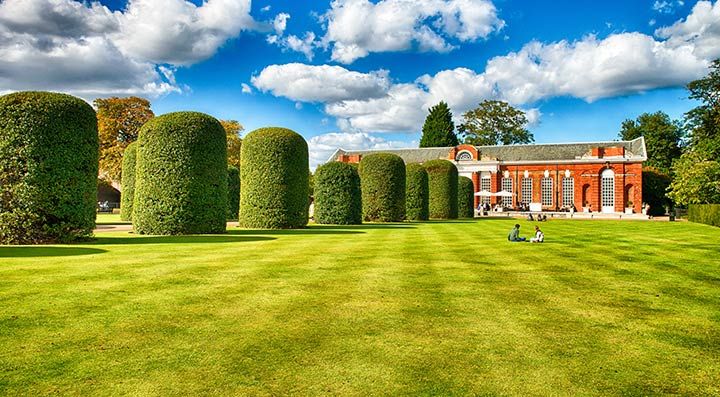 The Big Smoke is full of fantastic parks. The list is colossal, but here are a few of the big hitters that are must-visits for first-timers to the city.
Hyde Park is a sightseeing spectacle in itself – make sure you visit Speaker's Corner and The Serpentine Lake when you're there. Nearby Kensington Gardens is home to a host of monuments and serene gardens, too.
Meanwhile, Richmond Park feels like a wild oasis in the heart of the city. Here you can spot deer and other wildlife. Up in the north, unruly Hampstead Heath is also known for its wildlife, while the view over London from Parliament Hill is up there with the best in the city.
Alexandra Palace gardens is another green oasis that boast incredible views out over city. The history of the building itself – posted on billboards around the palace – make interesting reading for history buffs too.
For more ideas and information, take a look at the Royal Parks website.
Free markets in London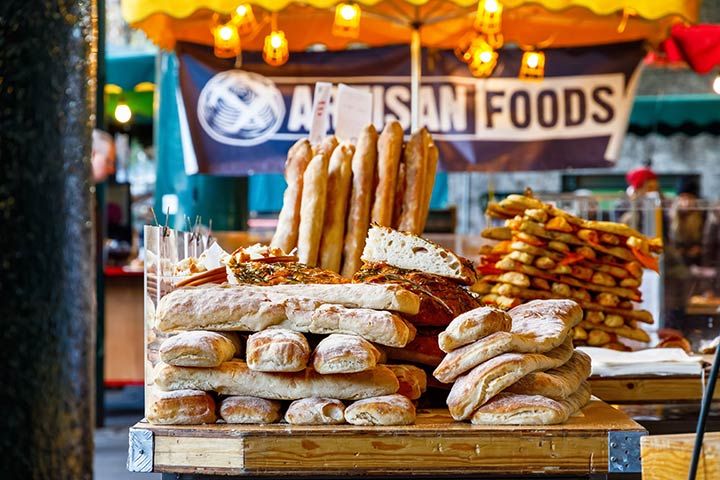 Markets may seem like a strange inclusion on a free list – isn't the general idea that you go to one to buy something? However, given London's long list of iconic street markets, and the fact that you don't have to pay anything to visit them, we've included them – it's up to you to restrain yourself from buying anything.
Visit iconic Portobello Road Market (its main day is every Saturday: 192A Portobello Rd, London W11 1LA)) for everything from trinkets and antiques to records and vintage clothing, Columbia Road (Sundays: Columbia Rd, London E2 7RG) for fresh flowers at bargain rates, Borough Market (every day: 8 Southwark St, London SE1 1TL) for food and history, and Camden Market (every day: Camden Lock Pl, London NW1 8AF) for, well, a bit of everything!
Every Sunday, Alexandra Palace plays host to a farmers' market, which combines crafts and street food, while Leadenhall Market (Gracechurch St, London EC3V 1LT) and Maltby Street Market (41 Maltby St, London SE1 3PA) are other good bets for food.
Free historic attractions in London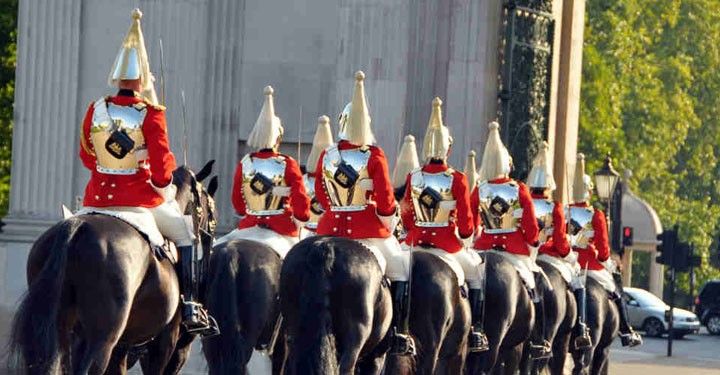 The Changing the Guard is a classic novelty for first-timers in the city. The over-the-top display of British pomp and royal pageantry takes place most days down at Buckingham Palace – walk down the famous Mall and combine the three attractions, for free!
Of course, Trafalgar Square, Big Ben and The Houses of Parliament are also free to look at (although fees may apply to look around inside Parliament while tours of Big Ben are currently suspended), as is Tower Bridge (although going up will cost you).
Other historic landmarks that you can visit for free include the British Library (96 Euston Rd, Kings Cross, London NW1 2DB; 0330 333 1144), Winchester Palace (Pickfords Lane, Winchester Palace, Southwark SE1 9DN), 10 Downing Street and Somerset House (Strand, London WC2R 1LA; 020 7845 4600).
Free family attractions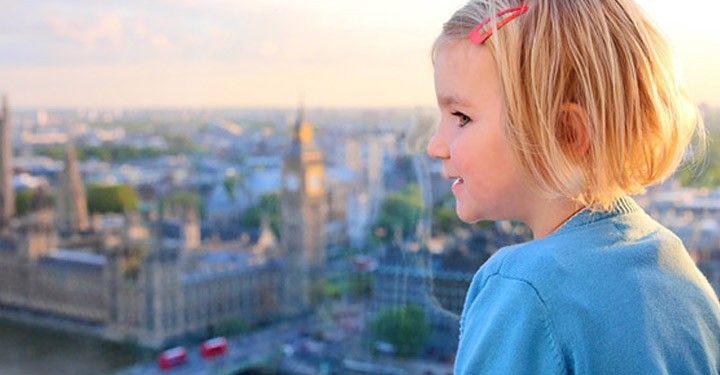 Most of the items on this list are suitable to visit with kids in tow but here are some attractions that are sure to put smiles on little faces.
Platform 9 ¾ at King's Cross always goes down well with the kids and you can guarantee there'll be a queue of excited Harry Potter fans waiting to take a snap, scarf and all, of them "passing through" the magical wall.
Or, if you've got more time and restless kids who want some space to burn off some steam, The Diana Memorial Playground in Kensington Gardens is ideal.
For an escape from the city, how about a farm? All kids (big and small) love farm animals! Luckily, London has plenty. Vauxhall, Spitalfields, Kentish Town and Hackney all have city farms, where the kids can pet, play and, in some cases, feed a whole bunch of cute animals.
Other attractions the kids might enjoy include Kew Gardens (although, be aware that this is only free for under fours) or a free film at BFI Mediatheque (Belvedere Road, South Bank, London SE1 8XT; 020 7849 4481).
Other free things to do in London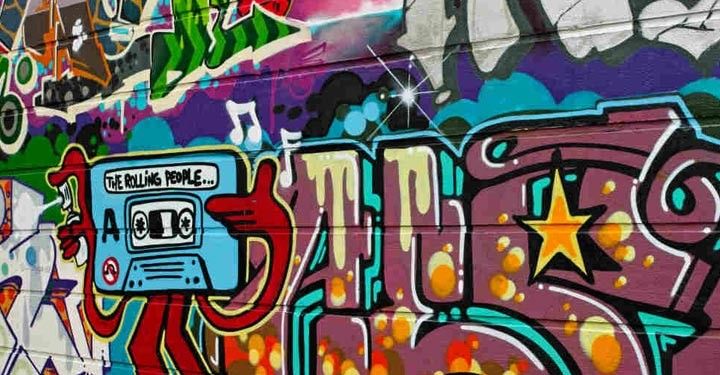 Brick Lane street art
Brick Lane is best known for its amazing curries. Slap bang in the heart of hipster mecca Shoreditch, it's also home to some of London's best street art. An interesting area in its own right, spend a cheap afternoon strolling through this east London 'hood admiring colourful murals and quirky art.
Japanese Garden
Hidden away in leafy Holland Park (Ilchester Pl, Kensington, London W8 6LU), this secret, tranquil garden is one of London's best kept secrets (so keep it to yourself). Take a stroll over the koi carp filled pond and enjoy the Japanese-style ornaments and arrangements. There's also a kids' play area nearby, complete with zipline!
God's Own Junkyard
Visit collector Chris Bracey's full-on workshop (Unit 12, Ravenswood Industrial Estate, Shernhall Street, E17 9HQ) for a taste of neon in all its garish glory. Salvaged, and saved from the tip, these signs and installations have appeared in film and advertising - you may just see a few you recognise.
Sky Garden
Killer views often cost a pretty penny, but not at the Sky Garden. This 155m-high viewing platform is completely free to enter, although you can expect big queues at peak times. Sunset over London, as the city turns into a flickering mass of light, is particularly beautiful.
Free acting classes
Ever fancied yourself as a thesp in the making? Well, try your hand at treading the boards with a free Royal Theatre Master Class. Renowned actors, writers and producers regularly spill their secrets of the stage with young hopefuls. Just be sure to book, as these classes can host some big names and slots go fast.
Free talks
There are loads of free talks and lectures going on in London at any one time. So why not quench your thirst for knowledge with a talk on something intriguing? The clever folks at LSE regularly host talks, as do the Ethical Society, the British Academy and the Wellcome Collection.
The Photographers' Gallery
Free before midday, this incredible museum for all things photography can be found tucked away down a backstreet right in the heart of central London. Please note that the main galleries are currently closed until October 20, 2017.
Walk this way
London is criss-crossed with epic walks, some of which take in the big sights, while others pass the capital's more subtle points of interest. You can take a free organised walking tour or you can simply plan your own route
Think we've missed something? You can contact us on Twitter or Facebook and let us know!