How to do Marbella on a budget
As one of Europe's best known holiday spots, Marbella needs no introduction. Since the European aristocracy discovered the resort back in the 1960s, its appeal as a luxury destination and celebrity hotspot has drawn millions of tourists every year.
But Marbella isn't just about the high life. Against the backdrop of luxury hotels, mega mansions and glamourous visitors, this is a destination with plenty to offer everyone.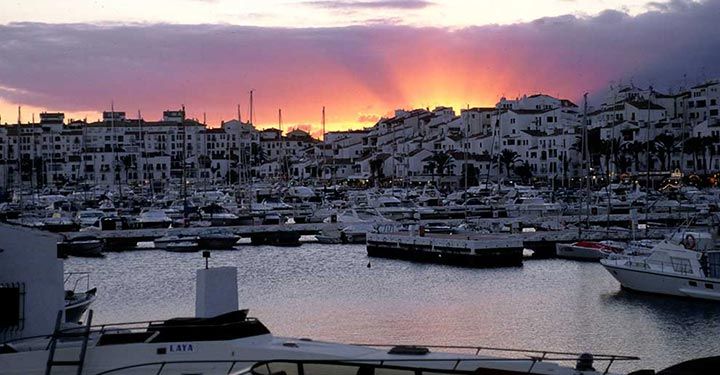 Take the climate – it's pleasant almost always, with a guaranteed 320 days of sunshine a year. Then there are the miles of sandy beaches and the lovely old quarter whose leafy squares and narrow alleyways have kept all their Andalusian charm. And Marbella is also home to Puerto Banus, one of Spain's most famous marinas where super yachts line up alongside all the best designer boutiques.
Marbella's high-end reputation makes it an expensive resort, but with a little bit of careful planning it is possible to holiday in Marbella on a budget, writes Joanna Styles.
Where to stay on a budget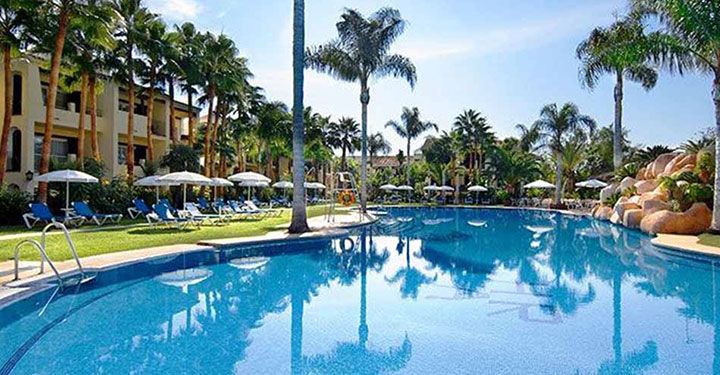 Make the most of sightseeing and sunbathing at Hotel Lima. This family-run establishment in the city centre sits just a few minutes' walk from both the old quarter and the beach. Service comes with a smile and although the decor is functional, the squeaky-clean rooms provide a comfortable stay. And you get free beach towels.
To stay in the heart of the night club action, try the large Hotel BlueBay Banus in Puerto Banus. It has been done out in traditional Andalusian style and has extensive tropical gardens complete with three swimming pools. The Puerto Banus beaches and marina are a short walk away, and there's a regular bus service into Marbella centre. Rooms with a balcony are the nicest, but those without are cheaper.
Where to eat on a budget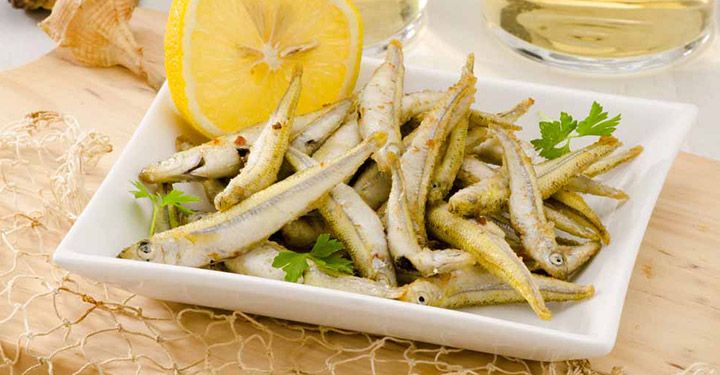 The key to eating cheaply and well in Marbella is to take yourself off the beaten tourist track – avoid the seafront and Puerto Banus marina – and head north and west of the old quarter where the locals go.
The Costa del Sol is famous for its pescaito, dishes of small fried fish (pictured above), and one of the best places to try these in Marbella is at El Diamante (Calle Vicente Blasco Ibañez 3, behind the football stadium; 0034 952 862 636; average €20 a head). Fresh fish and shellfish head the menu, while meat-eaters will also find a good selection. Ask for the daily specials, but check the price before ordering to avoid surprises.
Tapas from the Basque Country come into their own at this modern venue west of the old town. Lekune (Avda de la Fontanilla 1; 0034 868 494; average €18 a head) specialises in pinchos, Basque tapas on a slice of bread served on platters offered by the waiters. The spicy cod pil-pil and Spanish omelette slice are particularly good. Locals flock here so get there early (1pm for lunch and 8pm for dinner) to be sure of a table.
What to do on a budget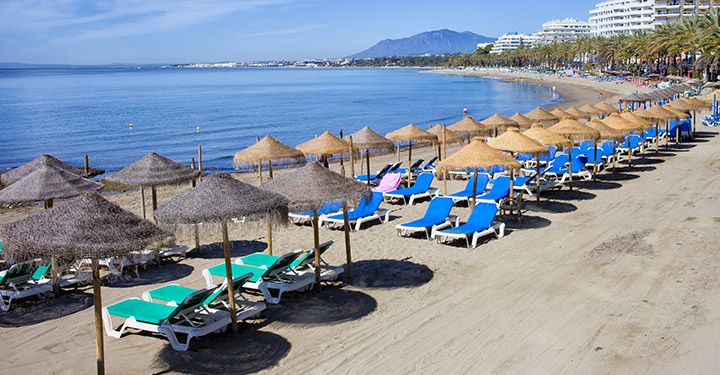 Marbella has miles of sands with six blue flags awarded this year. And they're all free so pack your towel and grab your spot – which will be more comfortable with a sunbed and umbrella (from €6 a day).
The best beaches for families are those in the east between Los Monteros and Don Carlos Hotels, where the sands are wide and the shallow waters make swimming safer for children.
If you want to catch a glimpse of the beach club action, make for the beaches in Puerto Banus – your budget might not stretch to going inside but watching the guests and listening to the music is free.
For those looking to get away from it all, head for Cabo Pino beach to the east of the town. The dune-backed sands here are among the least developed on the Costa del Sol.
Free sightseeing includes wandering around Puerto Banus, a great venue for celebrity spotting in summer, and walking around the old town in Marbella, one of Marbella's best attractions. Don't follow a map, meander along the streets and lose yourself in the alleyways. Shops in Banus and Marbella are pricey, but no-one charges for window-shopping.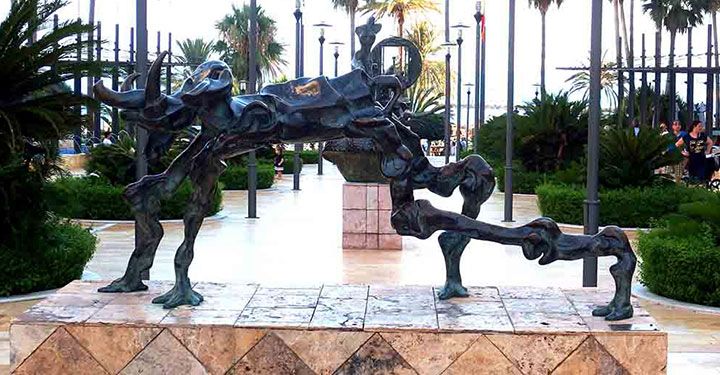 You can also see some great art for free – take a walk down the Avenida del Mar in central Marbella showcasing a succession of giant Dali sculptures. The bronze creations make a weird and wonderful collection – they're probably not to everyone's taste but are definitely something to talk about.
For more free surrealism, visit the Ralli Museum just outside Puerto Banus (Urb Coral Beach; Tuesday to Saturday 10am-3pm; free), home to one of the biggest collections of Latin American art in Europe, including works by Spanish artists Dalí and Miró.
How to get around on a budget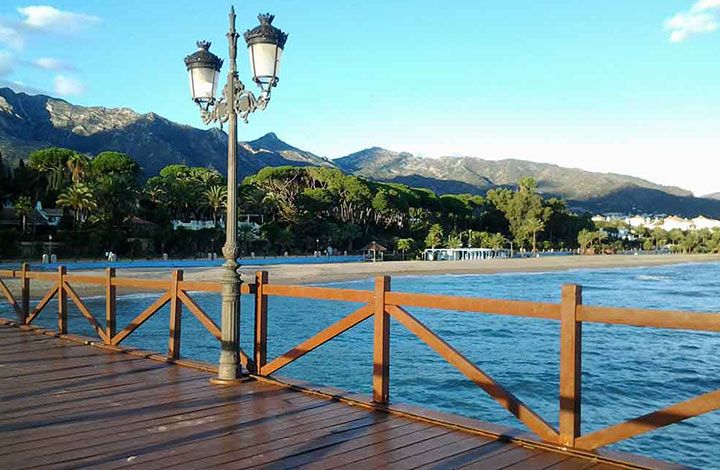 Regular buses connect Marbella with Puerto Banus (€1.18 single), although you can keep your budget rock bottom by walking the 7km distance along the pleasant seafront promenade. Car hire is readily available and gives you the option to explore the mountains around Marbella.
The cheapest way to get from Malaga Airport to Marbella is by bus (€6.15-8.20). Between seven and 12 buses run daily and the journey takes 45 minutes.
My insider tips
If possible, avoid Marbella at Easter and in July and August when hotel and car hire rates soar and the crowds pack in everywhere. Visit in June or September when temperatures and prices cool down.
Make lunchtime your main meal and look for venues offering set menus (menú del día) that include three courses plus a drink and bread from €8.50. Restaurante Acebuche (Calle Calvario 4) does a particularly delicious deal for €10.90.
For free entertainment, ask what's on at the tourist office. Marbella has a year-round calendar of cultural events including concerts, often free or budget-priced. Nightclubs offer early-entry discounts that sometimes include a drink if you go before 1am, but expect to find an almost deserted dance floor and be prepared to pay at least €8 for a drink after your freebie.
Have a comment or question about this article? You can contact us on Twitter or Facebook.