Is Barbados Britain's favourite Caribbean island?
September 6, 2019
By Joey Tyson
There's something familiar about Barbados. Maybe not the swaying palms or unspeakably beautiful beaches, but little cultural similarities, not least its language and love of cricket, give it an instantly recognisable vibe.
That the island is the most-searched for Caribbean destination on TravelSupermarket by some distance, tells you something. Unsurprising, given that a third of all annual travellers to the island are British.
For many Brits, Barbados is the perfect blend of home and holiday. However, it's not just its tropical charms that bond these two islands.

A long history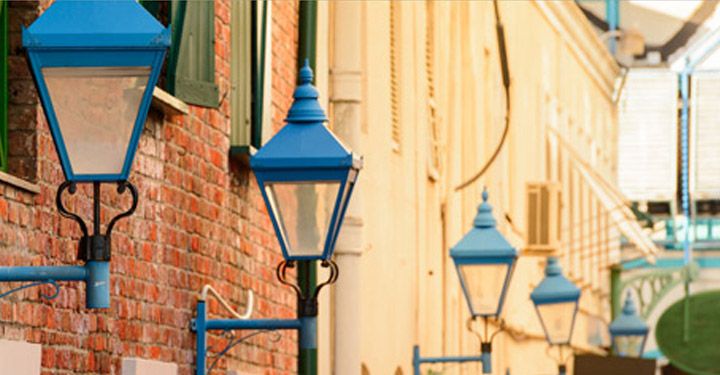 Britain and Barbados go way back. English settlers first arrived on Barbados in 1620, but it wasn't until 1966, when it finally achieved independence, that British involvement on the island really ended. Today, it remains an independent Commonwealth nation.
Complicated and not always easy – like most of Britain's colonial exploits – success came at the expense of others and slavery plays a massive part in the island's history; these years of colonial rule have left obvious British fingerprints on Barbados.
UNESCO-heritage capital Bridgetown, with its colonial architecture and heritage trail, holds a lot of the island's past. You can learn more about Barbados and its connections with Britain at the Barbados Museum in Bridgetown.


Out and about in Barbados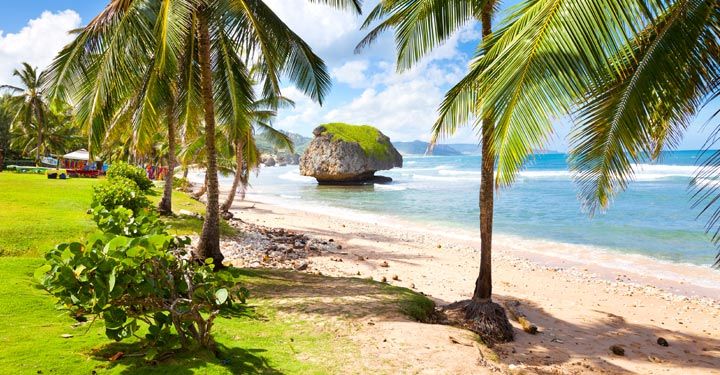 On a lot of the most popular Caribbean islands, a holiday generally consists of the resort and a few excursions. Barbados is different. Getting out of the hotel, mixing with the island's warm, convivial people is a massive part of its appeal.
Conversation is not hard to come by, either. In fact, you're not likely to go too long without it. Stroll into any rum shop (the island's ramshackle pubs), order a drink and it won't be long before you're chatting cricket, the weather and all the in-betweens.
Head to the Oistins Fish Fry on a Friday night for the true Bajan experience. The south coast town is famous for its massive weekly street party where stall after stall serve freshly grilled fish and DJs pump out reggae into the early hours. It's a place to drink rum, dance and enjoy.
For a less raucous experience, just take a walk along Bridgetown's Swan Street, a long shop-lined pedestrian thoroughfare where local people do their day-to-day shopping.
Whether you seek it out or not, a genuine warm welcome comes as standard in Barbados. This, combined with the freedom to get around and experience it, keeps many people coming back to Barbados, year after year.


Incredible beaches that everyone can enjoy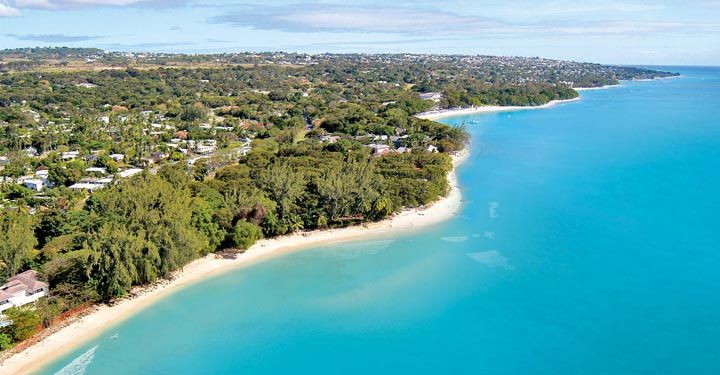 From Benidorm to Bali, beaches will always draw Brits. They're a fundamental part of the classic package holiday experience. Barbados has some of the best in the world and every single one is public – a rarity in the Caribbean.
The western side of the island is lapped by calm, warm waters. A long string of white-sand beaches occasionally punctuated by tropical forest, you really don't have to go far to find somewhere beautiful to spread out in the Caribbean sun.
A sweeping arch of sugary sand, Carlisle Bay is perfect if you're staying in Bridgetown. Towards the south, Rockley Beach is backed by small stalls selling crafts and other trinkets. Up the coast, the aptly named Paradise Beach offers a quiet slice of Bajan calm in idyllic surroundings. Take a catamaran cruise with Cool Runnings and this will be your last stop.
On the east and south, you've got the wild waves of the Atlantic. Perfect for surfers (the Soup Bowl and South Point offer some of the island's best breaks) and travellers who want to get off the beaten track.

Soul food and rum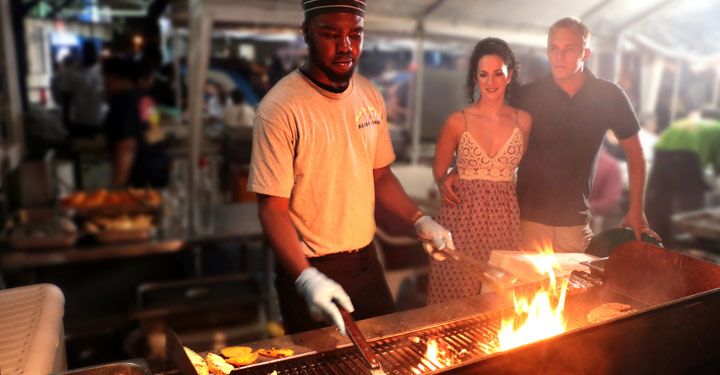 Bajan food is a real mix of influence. African, British and Indian cooking has all come together to create a delicious belt-stretching soul food that Brits (and anybody else that comes here) can't get enough of.
For a typical taste of Barbados, try the island's signature dish cou-cou (fried corn meal and okra) and flying fish. You can find it pretty much anywhere – Barbados's is nicknamed "the land of the flying fish". For cheap and local, head to a rum shop or a beachside food shack. Mahi mahi, marlin and swordfish are popular too. Try macaroni pie (a version of macaroni and cheese), salt cod fritters and cutters (the colloquial term for sandwiches) and wash it all down with plenty of rum.
On the topic of rum, Barbados claims to have invented the stuff; Mount Gay rum distillery, founded in 1703, certainly helps back up that claim. A tour of the famous distillery gives you a brief history lesson into its 300-year-plus existence before a taste test of four different rums.


The Mecca of cricket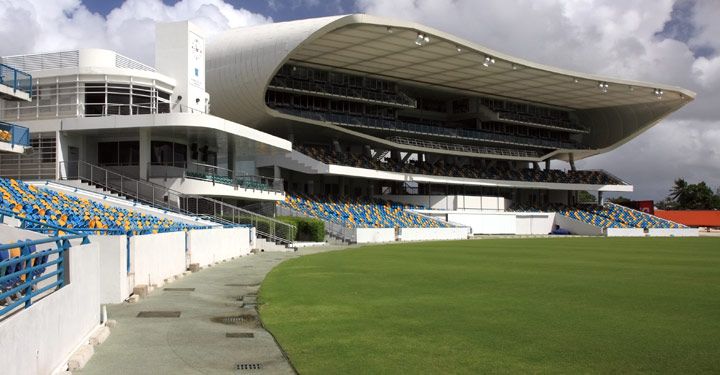 Like Brits, Barbadians are cricket mad and a match is a great way to experience its love of the national sport.
Bridgetown's Kensington Oval – dubbed the "Mecca of cricket" – is the best place on the island to catch a game. From thrilling international tests to tense local derbies, the oval hosts all sorts of cricket in a setting that dates back over 120 years.
If you can't make a game at the oval, there are local cricket greens all over the island.


When is the best time to visit Barbados?
With a hot, tropical climate, Barbados is pretty much a year-round destination. Peak season runs from December to April. The weather is consistently good, but expect high prices to match.
May is the tail end of the season. There's more rain, but showers, while intense, are relatively short. This is also when you're likely to find some of the more affordable deals. November, at the beginning of the peak season, is a similar story.
The hurricane season runs from June to October. Although bad storms are rare on the island, the weather is very unpredictable. As a result, it's the cheapest time to travel to Barbados.


Have a comment or question about this article? You can contact us on Twitter or Facebook.