Pick up a car or camper at Glasgow or Edinburgh airport and allow at least a week for this automobile odyssey by way of Loch Lomond and Loch Fyne to the tranquil and scenic Mull of Kintyre.
Three places along this route have deceptively similar names. Don't get them mixed up.
Tarbet is on Loch Lomond. Tarbert is on the Kintyre peninsula. To make things even more confusing, there's another village called Tarbet on the island of Gigha.
Unoriginal naming aside, this trip pays off in spades for the sheer density of natural and manmade splendour it packs in over its short distance.
Most major car hire companies have desks at Edinburgh and Glasgow airports. From Edinburgh International Airport follow the unromantically titled procession of roads A8/M8/M73/M74/M8 to Glasgow Airport. The journey takes about an hour.
From Glasgow Airport drive west on the M8. At junction 30, cross the Clyde by the Erskine Bridge, then follow the A82 past Dumbarton. And then, some of Scotland's most beautiful bits stretch ahead…

Along Loch Lomond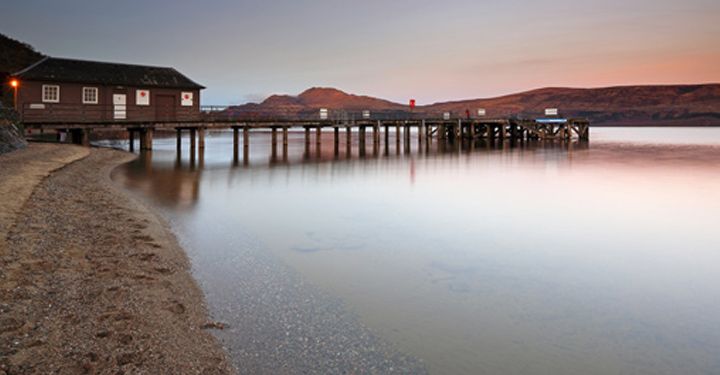 About 30 minutes after leaving Glasgow Airport, the silvery expanse of Loch Lomond appears ahead. Carry on along the west shore, and pause in Luss, a pretty lochside village.
The loch narrows as you head north, with 3,164ft Ben Lomond looming over the opposite shore.
Through the glens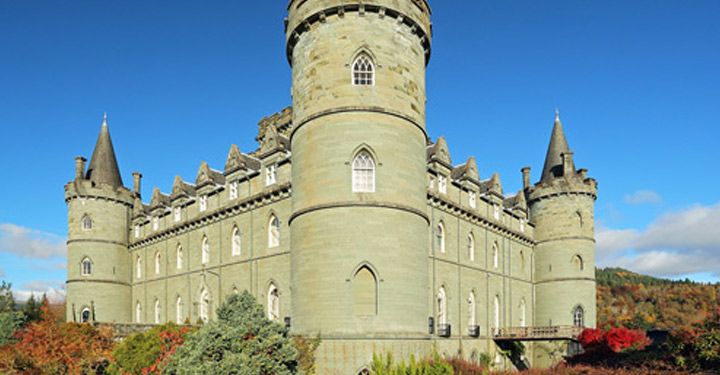 At Tarbet, take the A83 to Loch Long, then through Glen Croe, a narrow, five mile pass that climbs to a saddle with a picturesquely apt name – Rest and Be Thankful.
From here, it's downhill through Glen Kinglas to Loch Fyne, then round the shore to Inveraray. Loch Fyne is renowned for its salmon and shellfish, which you can sample at the George Hotel, an 18th century inn with cosy rooms (doubles from £80 B&B).
Before leaving Inveraray, visit Inveraray Castle, Scotland's most impressive baronial home. At Inveraray Jail, actor-guides bring a 19th century courtoom and jailhouse to life.
Into the wilds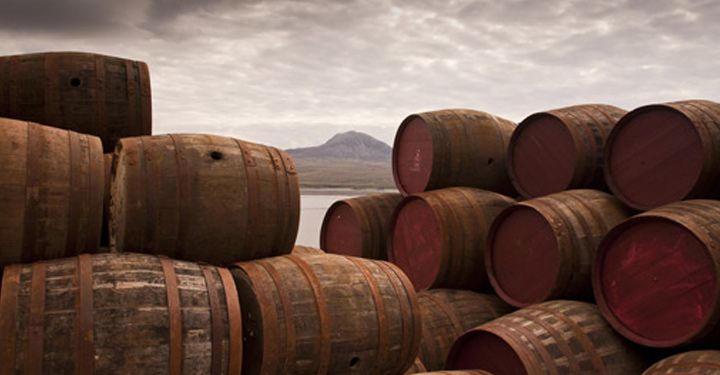 Carry on to the town of Lochgilphead, where the Crinan Canal carries yachts between the loch and the Atlantic.
A few miles south, turn west on to the single-track B8024, across the rural district of Knapdale and along Loch Caolisport.
There are fantastic views across to Islay and Jura – look out for the twin hills known (for obvious reasons) as the Paps of Jura. One potential stop here is the Kilberry Inn (dinner, bed and breakfast from £210 per room, per night), a gastropub with stylish rooms and fab food.
The Scottish Caribbean… with sheep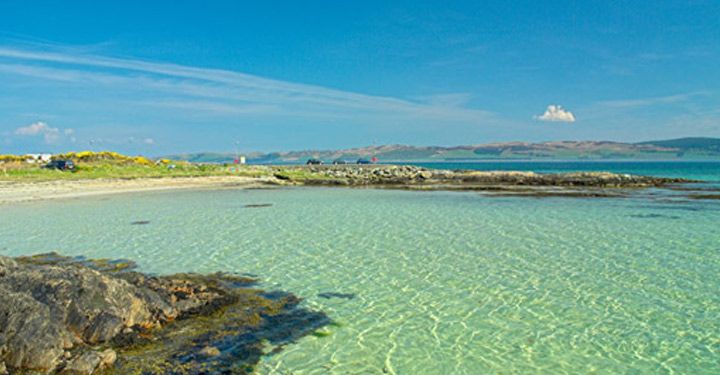 From the lochside village of Tarbert, take the A83 down the west coast of Kintyre to the village of Tayinloan, then catch the ferry to Gigha.
Just a stone's throw from the mainland, this tiny island is a well-kept secret. With its white sand beaches and bright blue water, on a sunny summer day you could almost imagine it's in the Caribbean. Only with heather, and sheep.
Back on the mainland, there's an even more impressive beach at Machrihanish Bay, 10 miles south of Tayinloan, where five miles of amber-pink sand invite beachcombers and some of the best waves in Scotland attract surfers.
From here, it's about five miles to Campbeltown, "capital of Kintyre", where you can sample single malts at the Springbank Distillery, Scotland's oldest family-owned whisky-maker.
Kintyre Cottages has a choice of self-catering accommodation near Campbeltown, including some on privately owned Davaar Island, where you'll have wild goats and – if you're lucky – porpoises and basking sharks for company. Davaar is linked to the mainland by a causeway that you can only cross at low tide, so plan carefully.
Mystical island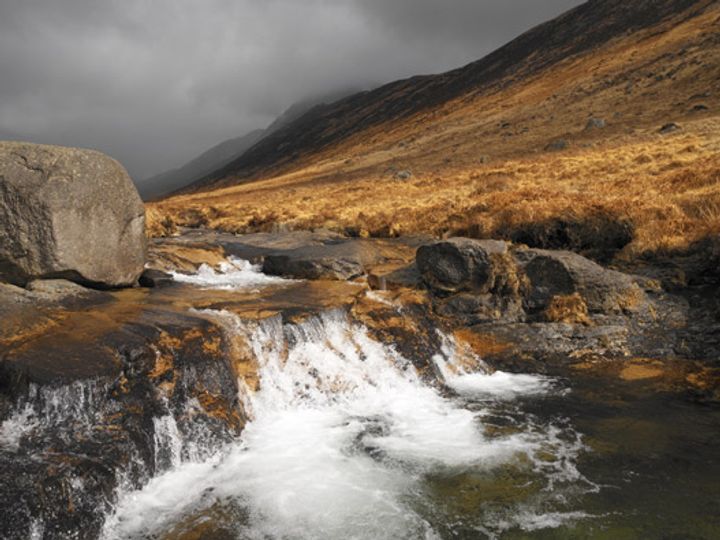 From Campbeltown, follow the B842 coast road to the hamlet of Claonaig (single track north of Carradale) and take the ferry to Lochranza, on Arran.
You could spend a few days exploring this often mist-shrouded, magical island – it's more than 20 miles from north to south and six miles across. But if time is short there are two musts.
Allow four hours to walk to the top of 2,840ft Goat Fell and back for a breathtaking panorama of the Firth of Clyde. After catching your breath, visit 13th century Brodick Castle before boarding the ferry to the town of Ardrossan.
From here, it's a 50-minute drive back to Glasgow Airport.
When in Scotland…
40 miles of the route between Edinburgh and Glasgow airports is on motorway. The rest is on two-lane "A" roads with some stretches on narrower, single-track "B" roads with limited opportunities to pass slow vehicles. Be patient, relax and enjoy the scenery
Scottish weather is unpredictable. Heavy rain and mist can reduce visibility any time of year. Make sure you know where the windscreen wiper and headlight controls are on your rental before setting off
In winter it gets dark early, with only six to seven daily hours of daylight between November and March. Go in high summer, when it's dark for only around six hours a night
Ferries: Tayinloan-Gigha, 10 daily, crossing time 20 minutes; Claonaig-Lochranza ferries seven daily, 30 minutes; Brodick-Ardrossan, up to 10 daily, 55 minutes. Some crossings summer only; see Caledonian MacBrayne for fares and timetables and bookings
Have a comment or question about this article? You can contact us on Twitter or Facebook.