November 25, 2021
The one downside to Thailand's diversity? Working out which destinations should be on your hit list is far from simple. To help you decide, we've come to the rescue with our guide to the best bits for whatever kind of holiday you're after.


Best for families: Phuket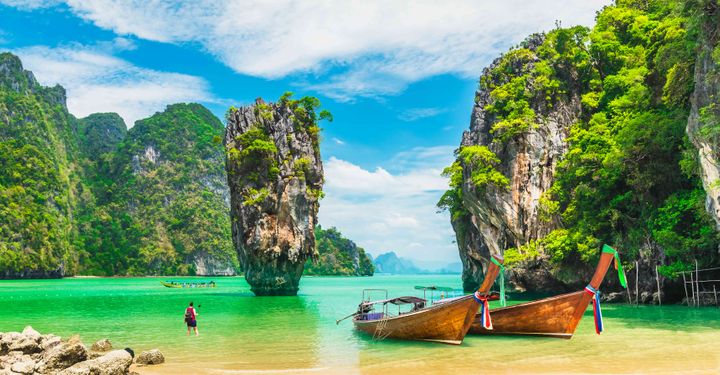 There's a reason Thailand is one of Asia's most popular destinations for families. There's something for every kind of family, whether you're an adventure-loving tribe searching for the ultimate adrenaline rush, a brood of multi-generational beach bums seeking some time out, or a foodie family who can't get enough of Thai cuisine.
The islands in Thailand's far south tick all these boxes, although you don't have to head too far off the beaten track to find your perfect break. Once known for its boozy beach parties and backpacker hostels, Phuket is now a palm-fringed paradise with some of Thailand's most family-friendly restaurants and hotels – recent hotel openings include Como Point Yamu, where you'll find a brilliant kids' club and a beautiful pool surrounded by super-sized day beds, and the Rosewood Phuket, where available excursions include long-tail boat trips to secret beaches.


Best for couples: Hua Hin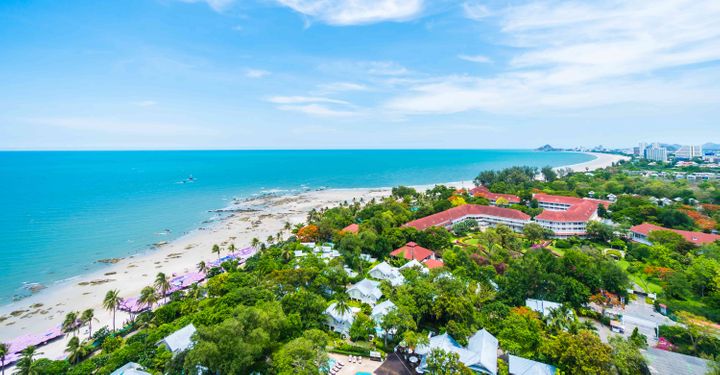 Hua Hin, located a couple of hundred kilometres south of Bangkok, has it all: rolling hills, a sprawling vineyard, fantastic night markets and beautiful beaches. It's thought to be Thailand's oldest beach resort, although it's one which continues to evolve. Recent openings include the Centara Grand Hua Hin (splash out on a villa and you'll get your very own butler) and Chiva-Som Hua Hin, one of Hua Hin's best spa hotels.
Whichever hotel you choose, consider a visit to the Monsoon Valley Wine vineyard, where you can explore the sprawling property by bicycle, or sign up for a wine tasting at its open-air restaurant. Love a romantic walk? Hua Hin's main beach stretches from Khao Takiab (chopstick mountain), famous for its huge golden buddha, to the centre of Hua Hin town, where you can restore energy levels at the famous night market (we recommend the sweet and sour squid kebabs).


Best for nature lovers: Chiang Mai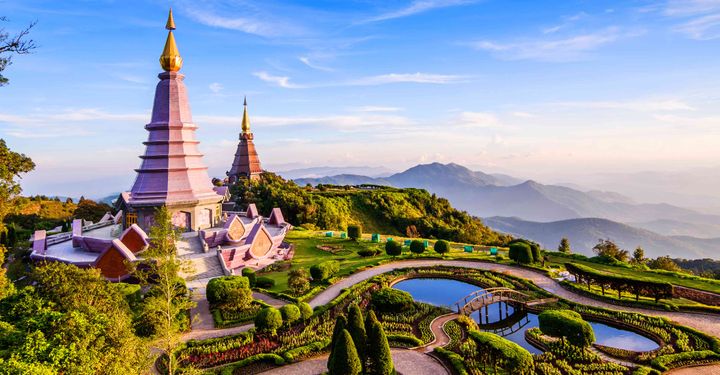 Chiang Mai, in Northern Thailand, is prime explorers' territory. Known for its abundance of national parks, you can get back to nature at any number of places. Visit Doi Suthep-Pui National Park for waterfalls, caves and fantastic wildlife, or Doi Inthanon National Park, which has Thailand's tallest mountain at its heart. And at Ob Khan National Park, which is famous for its forested mountains and rare fauna, you'll find the dendrobium wardianum orchid – the only place in Thailand where it grows.
Chiang Mai also has some of Thailand's best eco-lodges, and one of our favourites is the Chiangmai Treehouse Resort. Stay sustainable with a stop at Thailand's first gourmet organic farm. ORI9IN was opened by the Banyan Tree Group, and teaches tourists about traditional Thai agricultural practices. All the food served at the farm's restaurant, which specialises in zero-waste dining, comes from within a 30km radius.


Best for backpackers: Trang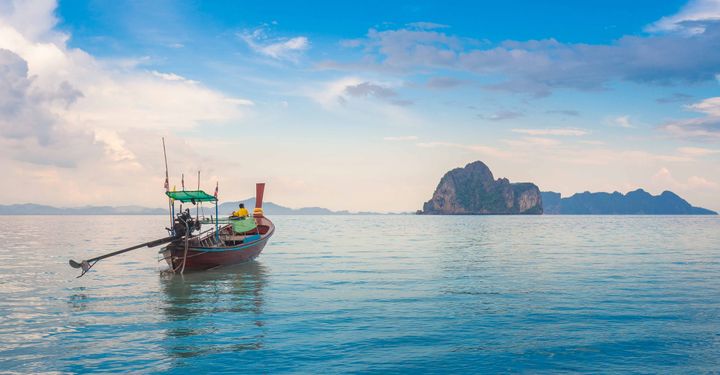 Known for its deserted beaches, Trang resembles Phuket province before backpackers descended on its islands. Luckily, huge swathes of the province are protected, which has helped keep overtourism in check. Trang's stunning southern coast is part of Mu Ko Phetra National Park, while the Hat Chao Mai Marine National Park provides much-needed protection for some of Thailand's most beautiful islands.
There are still plenty of islands to hop between, though, including several with backpacker-friendly hostels, beach hut resorts and budget hotels. Head to Koh Muk for beautiful caves and spectacular beaches (Ao Kham is a top place to sunbathe), as well as the brilliant Sivalai Beach Resort. Koh Libong, meanwhile, is Trang's largest island but still feels wonderfully remote, with just a handful of fishing villages and a few small resorts; check out the Andalay Beach Resort for a laidback, affordable stay. Finally, beach bums should make a beeline for Koh Kradan, famous for its powder-soft sands and wide sandbars. We recommend the Paradise Lost bungalows.


Best for foodies: Bangkok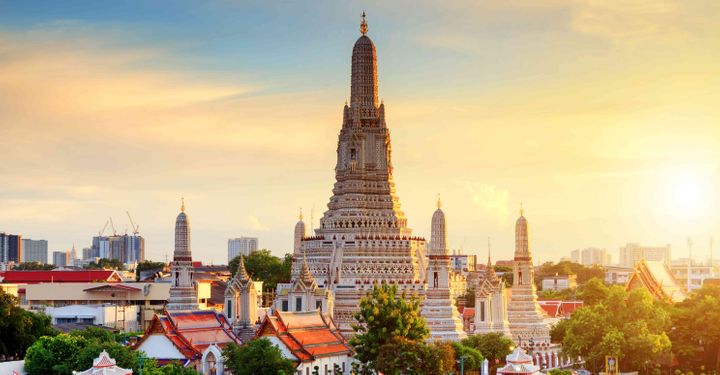 Bangkok isn't just the best foodie city in Thailand, but one of the best in the world, with fragrant night markets, limitless fine dining (the city finally got its very own Michelin guide in 2017) and more ridiculously beautiful bars than you can shake a cocktail stick at. But first things first. No visit to Bangkok is complete without a visit to its open-air markets. Avoid the crowds at tourist-filled markets like Asiatique (a sprawling, neon-drenched maze of tat stalls perched on the banks of the Chao Phraya) and head for more authentic versions.
Wang Lang Market, a riverside foodie paradise opposite the Grand Palace, is known for its huge range of dishes, while Chinatown (otherwise known as Yaowarat) has dozens of fantastic smaller food markets. Charoenkrung, a wide, long road which runs parallel to the Chao Phraya River, is an up-and-coming area which has some of Bangkok's best places to eat. This is where you'll find 80/20, a sleek restaurant where 80 per cent of the ingredients are sourced locally, and Broccoli Revolution Charoenkrung, which specialises in plant-based cuisine. Not sure where to start? Book one of Secret Food Tours' excursions to discover the best places to chow down.


Have a comment or question about this article? You can contact us on Twitter or Facebook.