Updated March 19, 2021
(Published July 19, 2019)

"You'll soon see why Robert Louis Stevenson was a huge disappointment to his father," our guide teases. We're at Kinnaird Head Lighthouse, the oldest on Scotland's mainland, for the morning. It's one of many in the country that has the Stevenson touch; designing lighthouses was a multi-generational affair for the family. Meanwhile, all that writing and adventuring that gave Robert his fame? Well, it didn't quite measure up to family expectations.
The lighthouse is anything but a disappointment. An enormous hyper-radial lens, all shiny glass and sparkling brass, orbits a humble lightbulb to the sound of a slow metronomic click, click, click. The lens is one of only a handful in the world, and it's unexpectedly beautiful. From the top, we're rewarded with unobstructed views of the North Sea.
For the moment, Aberdeenshire feels as quiet as the flat waters ahead of us. And while it may be overlooked by foreign tourists, you'll want to take a chance on the region. Aberdeenshire could be Scotland's next big thing for more than one reason…


It's home to a unique city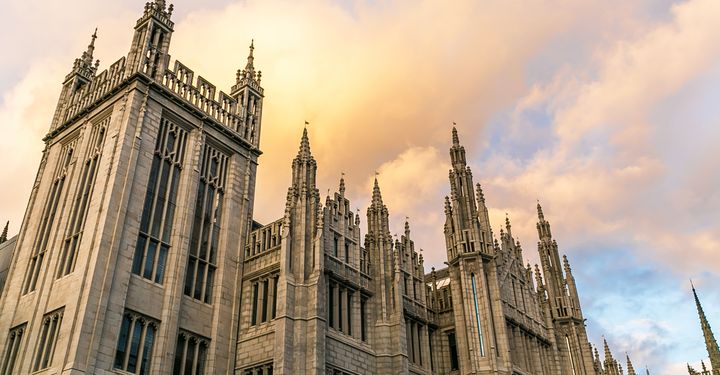 The 'Silver City' is a lofty moniker for any city but Aberdeen manages to get away with it. Though grey and moody in the rain, when the city's signature granite stones catch the sun, you'll get a glimmer of the city's shimmer. Maybe the 'Granite City' is a more appropriate nickname for Aberdeen. It's certainly the one you'll hear more often (it is home to the second-largest granite building in the world, Marischal College).
That's not to say Aberdeen disappoints on an overcast day. The city shows its colours in unlikely ways. Each year, Nuart Aberdeen invites famous street artists to use the city as their canvas and we spot Lego blocks filling in mortar gaps of buildings, a tree stump with its own tombstone and colourful monsters dancing across a wall by a playground.
Aberdeen's food scene is also an explosion of colour (and flavour) and boasts some big names. The BrewDog flagship bar is here, as is Mackie's of Scotland's only ice-cream parlour. They share street space with earnest food-for-good start-ups, seafood-filled pubs and modern Scottish restaurants.


You can explore ancient castles
Perched on a dramatic cliff not half an hour out of Aberdeen is Dunnottar Castle. Years of history have played out between its crumbling walls: Mary Queen of Scots has walked through its now-lost doors, it once hid the Scottish crown jewels and had been attacked by Vikings on more than one occasion.
It's one of 263 castles in the region, giving Aberdeenshire the title of 'Scotland's Castle Country'. Among some of the more interesting are the ruins of 16th century Slains Castle near Peterhead and the surprisingly well-preserved Huntly Castle, where inscriptions along its facade are still legible.
But for a snap worthy of even the biggest influencers' Instagram feed, Craigievar Castle is the place to be. Pink hued, turreted and surrounded by neatly manicured lawns, it's rumoured to be the inspiration for Disney's Cinderella castle.


You can visit one of the UK's quietest national parks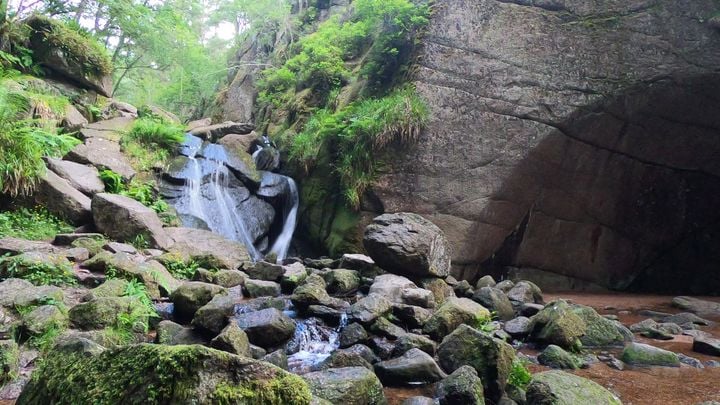 Drive through Aberdeenshire's National Park and you'll be able to count the number of times you pass other cars on one hand. It only claims the eastern chunk of the Cairngorms but off-the-beaten-path treasures abound.
We stop in on one - the 'Vat' (full name Burn O'Vat) - within minutes of entering the park. The view from the front, just a tumble of precarious-looking rocks, gives nothing away. We round the corner to uncover a slip of an entrance. Within a few hopscotches over a trickle of a creek, a cavernous natural bowl and a soft waterfall that feeds the waterway below reveals itself.
Local legend says the Vat was once used as a hideout for bandits on the run; today, it's the first box to check on a hike through the Muir of Dinnet. The Loch Kinord circuit, a 3.81m hike that takes you around the lake, is also prime for wildlife watching and blazes a brilliant orange come autumn.
The circuit is just one of many trails accessible from this side of the Cairngorms. Though they vary from short strolls to monster treks over the munros (the word means mountains in Scotland over 3,000ft), all have one thing in common: the trails are near empty. It all adds up to peaceful walks and an opportunity to get back to nature without the crowds.


Even the royal family just can't get enough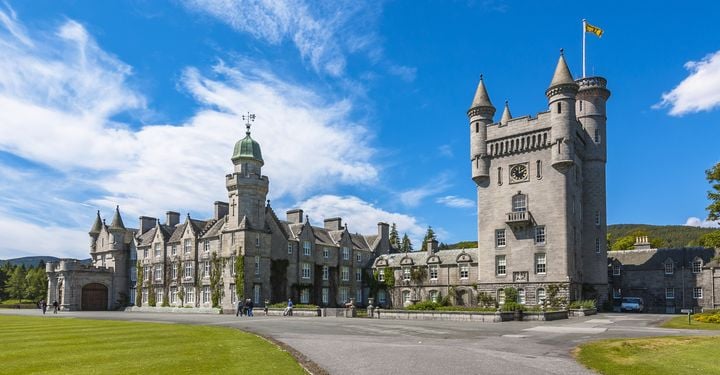 Edinburgh might have Holyrood but that's all business. When the Queen is after some downtime, she heads to Aberdeenshire's chunk of the Cairngorms, to her private summer residence at Balmoral Castle.
Royal fever is far from a fad in these parts. Balmoral has been in the family since Queen Victoria, and it's easy to understand why the obsession is yet to wane: Her Maj is said to enjoy solo wanders and daily horseback rides around the property and lucky locals are not unaccustomed to catching a glimpse.
Balmoral may be hard to miss, but we pass by it as we press on to historical Braemar. The charming village boasts plenty of royal connections of own. In fact, Prince Charles backed the newly unveiled Highland Games Centre through his Prince's Foundation.
But it's the games themselves that really put the village on the map – Highland favourites caber tossing, hammer throws, and maide-leisg (a sort of sit-down, two-person tug of war) are thought to have their roots here. For your best chance of spotting a royal, head here in September when the games take place – they're known to attend regularly.


And you can see puffins and seals all year round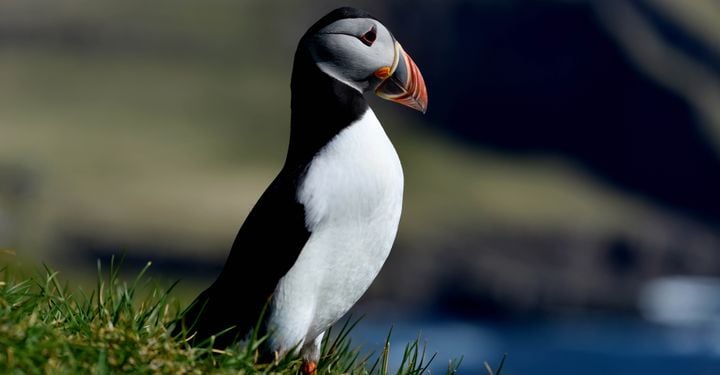 Aberdeenshire looks different from the water. The cliffs appear to move at sea level. Restless birds – thousands of them – cling to the rocky bluffs, giving the illusion of cliffs constantly in motion. Below, inquisitive seals sneak towards us, curious about our quiet boat.
We've been on the water for only a few minutes, and already this hidden animal planet is becoming familiar to us. With the helpful eyes of the Stonehaven Sea Safari crew, we spot guillemots and razorbills, and a flock of puffins bobbing in the water.

This wild stretch of the coast is about half an hour out of Aberdeen. Birds call the cliffs around the parts home all year round, as do seals and even dolphins. Avid birdwatches will have a field day out on the water, but even casual wildlife lovers will enjoy learning about it all from the knowledgeable skippers.
As we turn back towards land, our skipper points out a cave with a series of unnatural looking footholds dotted up towards Dunnottar Castle. "Legend has it that the devil himself climbed up out of there," says company owner and our guide for the day, Andrew. "He liked the castle and adored Aberdeenshire but wanted to explore the world further. I hear he's now settled down in London, in the Houses of Parliament!"


Have a comment or question about this article? You can contact us on Twitter or Facebook.