Why Japan should be on your radar this year
March 3, 2023
By Anna Hardy
Two-and-a-half years on from Covid-19, in October 2022, Japan reopened its borders and resumed visa-free travel. Its recent return to the tourist scene means 2023 is set to be big for the country - expect exciting new attractions, the return of art festivals and fantastic cultural traditions and a drinking and dining scene that's making waves (again).
So, whether you've always wanted to witness the blush pink cherry blossoms or are tempted by a Tokyo city break, here's why Japan should be on your radar in 2023.
There are countless cities to explore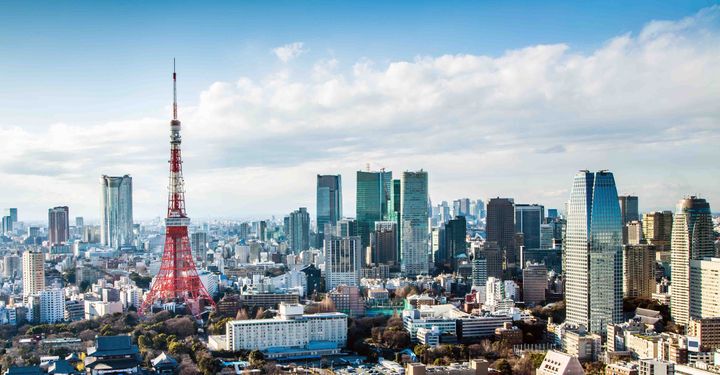 Ranked by Time Out as one of the best cities in the world in 2022, Japan's metropolis capital sure knows how to make an impression. With a labyrinth of skyscrapers, dazzling digital billboards, gadget shop-adorned streets and an endless throng of people, holidays to Tokyo are guaranteed to be anything but boring. Immerse yourself in the big city vibes of the Ginza District, tour the Japan National Stadium (venue of the 2020 Olympics), visit the Tokyo Imperial Palace and wander through Tsukiji – the world's largest seafood market.
Further afield, swap high-rises and neon lights for ornate temples and serene gardens in Kyoto. Once the capital of Japan, the city remains wonderfully traditional – think painted wooden bridges, Shinto shrines, historic tea shops and painted geishas. See its streets come alive with elaborate floats at the famous Gion Matsuri festival, which returns in full force in July 2023.
South is Fukuoka, a hub of culture and cuisine, gloriously green landscapes and seaside scenes. Make sure to sample Hakata ramen, catch a SoftBank Hawks baseball game, take a sightseeing cruise around Hakata Bay and visit the Dazaifu Tenmangu shrine. Elsewhere, head north to Sapporo for beer, skiing and the annual Sapporo Snow Festival or, for long days spent soaking in the country's best onsen (hot springs), head to Beppu.
Stunning landscapes and nature are never far away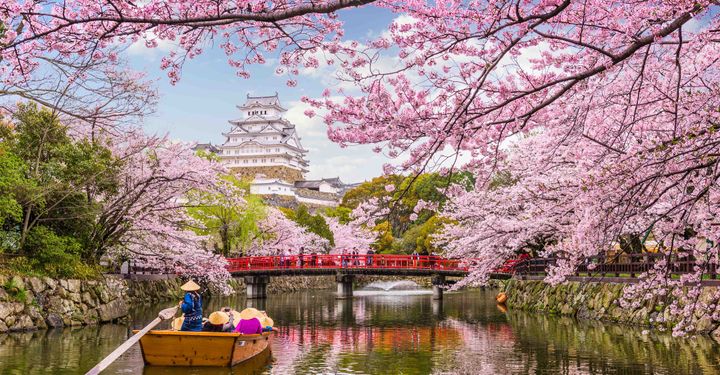 From sublime mountain landscapes to verdant public parks, Japan is far more than a city break destination.
March sees the start of the country's cherry blossom season, known as sakura. Each spring, the country is draped in a sea of pastel pink as thousands of cherry trees blossom. Enjoy their beauty at Mount Yoshino, Kyoto Botanical Gardens and Lake Kawaguchiko, or base yourself in Tokyo to join in hanami (blossom picnic parties) - the capital's trees are forecasted to be in full bloom by March 25, 2023.
While in Tokyo, check out the latest developments to regenerate the city's outdoor spaces. See the buried metro line in Shimokitazawa, now redeveloped as a greener, pedestrian-friendly complex or visit the rooftop park at Shibuya's recently revamped Miyashita Park. Alternately, head south to Osaka to see the burnt-amber foliage of Japanese maples in all their glory come autumn.
Elsewhere, Hokkaido takes the crown for natural beauty at its finest. Known for its untouched wilderness, Japan's northernmost main island stuns with its six glorious national parks. In winter, hot springs steam the air, frost crystallises the pine trees and cranes dance on ice while in summer, flowers blanket the fields, the Blue Pond's turquoise waters are at their brightest and brown bears can be spotted.
You can get your kicks at world-class theme parks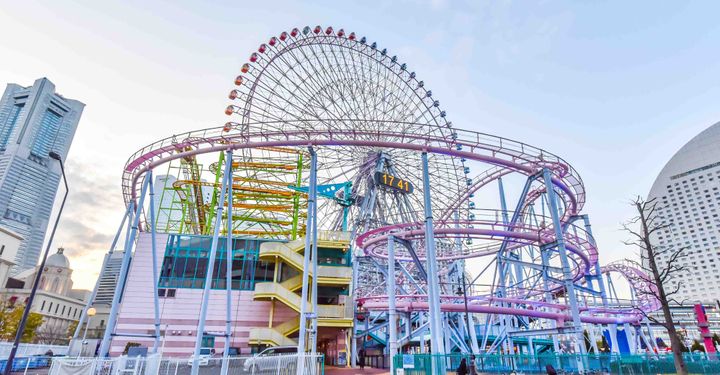 Whether you're seeking the record-breaking rollercoasters at Fuji-Q Highland or can't get enough of all things Disney at Tokyo Disneyland, one thing's for sure – Japan is home to some of the biggest and most creative theme parks in the world.
Adding to the list this year is Ghibli Park, a theme park dedicated to the famous Japanese animation studio. Located in Nagakute City, the new immersive experience soft-launched in November 2022, with sections including the Hill of Youth, the Dondoko Forest and Ghibli's Grand Warehouse open to the public. There's still plenty more to come, and a visit in 2023 will see you among the first to experience the park's upcoming attractions: the Valley of Witches and Mononoke Village.
It's also the first full year that international visitors can fully immerse themselves in Super Nintendo World (part of Universal Studios Japan in Osaka), which opened in spring of 2021. Step into the video game world of much-loved characters, Mario and Luigi and get your race on at the world's first interactive Mario Kart theme park ride.
Tokyo's Hello Kitty Land, meanwhile, may not be a new one on the must-do list but it's a classic for a reason. Attracting a colossal 1.5 million visitors each year, the theme park is dedicated to the iconic Japanese cartoon cat with everything from Hello Kitty rides and amusements to food and gifts. Take a swirl on the Hello Kitty's Cupcake Dream or set sail on the Sanrio Character Boat Ride.
Its art scene is captivating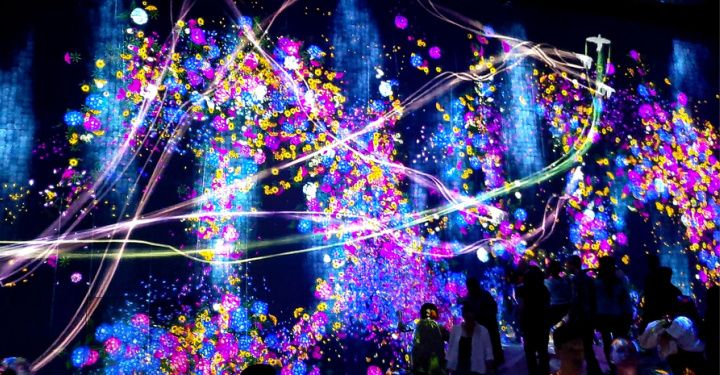 Just as Japan leads from the front in the latest technology trends, its art scene, too, thrives as a leading example of contemporary art.
This year sees a welcome return of many creative festivals following the pandemic. The 2023 line-up includes the popular art fair of Osaka Kansai International Art Festival, the Art Award IN THE CUBE in Gifu (only held every three years), and the first Niigata International Animation Film Festival.
If cutting-edge modern art is your style, the interdisciplinary art collective, teamLab, are the ones to watch. Their fascinating fusion of art, science and technology seeks to create immersive exhibitions based on the concept of 'borderless'. You can see their work at teamLab Botanical Garden Osaka – an after-dark permanent exhibition and at teamLab Forest, featuring digitalised art installations in Saga's Mifuneyama Rakuen Park.
The future holds further artistic promise too, with the reopening of both the Yokohama Museum of Art and the teamLab Borderless Digital Art Museum scheduled for spring 2024.
Intercity travel is a breeze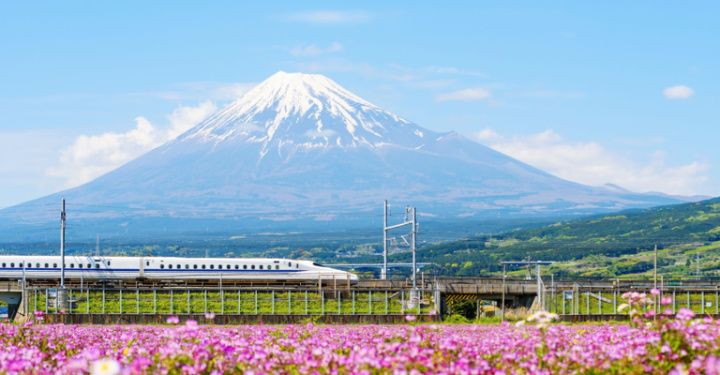 Getting around Japan couldn't be easier thanks to its established train network – and its most famous option, the Shinkansen bullet train, is undoubtedly the most memorable. The high-speed modern railway is the country's fastest, running at speeds of up to 320 km/h. Its vast network covers the majority of Honshu and connects to both Hokkaido and Kyushu, with a newly opened line now running between Fukuoka and Nagasaki.
While Shinkansen travel is not cheap (a one-way ticket from Tokyo to Kyoto will set you back ¥13,320 - approximately £82), it is possible to find discounted rail pass deals in certain regions with Japan's main railway company, JR.
If you don't mind forking out for train travel, then a ride on Kyushu's Seven Stars is a must in 2023. Boasting a brand-new renovation, the sleeper train is considered one of the most luxurious train journeys in the world.
You're certain to leave full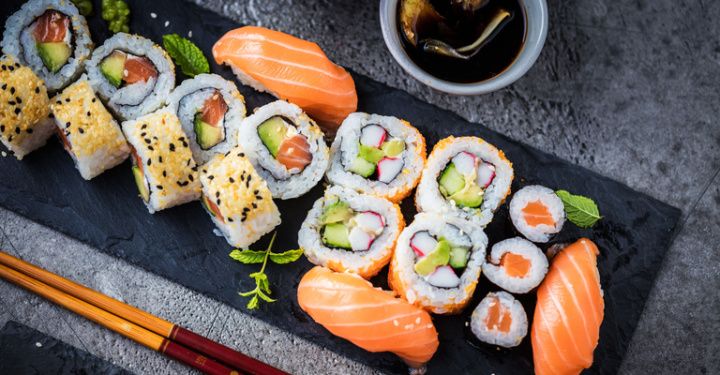 From sushi to street food, Japan's ever evolving gastronomic scene has long been luring visitors to the country. And it's hardly a surprise the food scene is so good here: Tokyo has the most Michelin stars in the world, totalling a phenomenal 263 in 2023.
If that doesn't tempt your tastebuds, Tokyo is the birthplace of sushi – and it's pure foodie heaven. If you're craving something heartier, ramen is the dish for you. The noodle-based meal is extremely popular, with countless toppings and broths to choose from. Alternatively, check out the reinvented izakaya (gastropubs) emerging across Tokyo, where classic dishes are given a modern twist.
Is street food the way to your heart? You'll be most at home in Fukuoka. The city's huge number of incredible yatai (street food stalls) has earned itself a spot on Lonely Planet's Best in Travel 2023 line-up for food. Have your fill of yakitori (grilled chicken skewers), oden (a hot-pot dish) and okonomiyaki (savoury pancakes) before tucking into a portion of dango (sweet dumplings) for dessert.
Have a comment or question about this article? You can contact us on Twitter or Facebook.