April 14, 2023
By Anna Hardy
Jordan is making waves this year – and it's no wonder. The Middle Eastern showstopper has nabbed a spot in Lonely Planet's Best In Travel guide for 2023 and new low-cost flights from Wizz Air now connect capital Amman with London Luton, making the five-hour journey even more accessible.
Add its breathtaking deserts, fascinating ancient cities and sun-drenched sandy beaches and it's no surprise that Jordan is making its way on to must-visit lists. So, whether you're after luxurious waterfront resorts or once-in-a-lifetime activities, here's why it should be on yours.


1. It has top-notch seaside resorts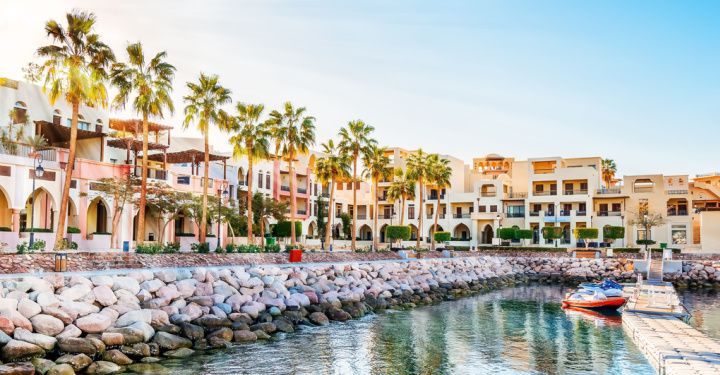 Jordan's resorts tick all the boxes: think palm-fringed pools, expansive sundecks, panoramic sea views and restaurants to suit every type of hungry holidaymaker.
Luxury getaways come standard at Jordan's Red Sea holiday hub, Aqaba – five-star beachside hotels complete with infinity pools, glamorous guest rooms and sublime spas are what it's all about here. When you're ready to peel off your sun-lounger, you'll find fantastic diving and snorkelling, traditional cafes and handicraft-filled markets on your doorstep.
On Jordan's Dead Sea shores, waterfront resorts offer both adult-only spa escapes and four-star family-friendly stays. Days here can simply be spent basking in the sunshine, or you can make the most of local highlights on the doorstep such as the incredible river gorge of Wadi Mujib nature reserve – known as Jordan's Grand Canyon.


2. You can explore fascinating cities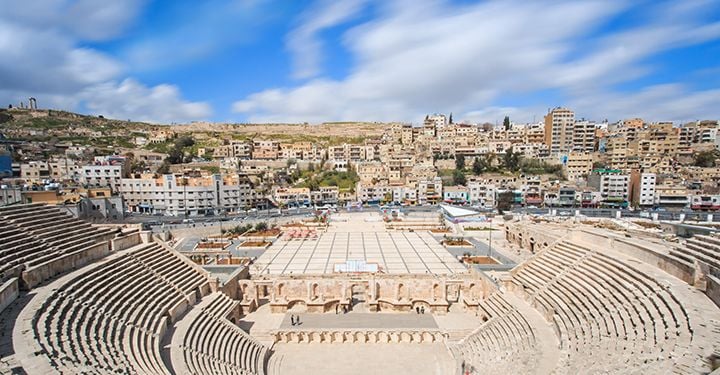 A cultural crossroad for thousands of years, Jordan's cities are layered with history. The capital, Amman, is one of the world's oldest cities and is home to ancient ruins, historic mosques and old town neighbourhoods. But it's hardly stuck in the past, seamlessly blending the old with a thriving downtown full of high-end shops, world-class museums and a developing street art scene.
Join in the bustle by bargaining for souvenirs at the local souks, sip Arabian coffee in tiny cafes or get a taste of Amman's famous street food – hummus, falafel and fūl mudammas (fava beans) are among the most popular choices.
In neighbouring Zarqa, there are forts, desert castles and Islamic art to be discovered, while student hub Irbid is worth the day trip for an even more local vibe.


3. It's bursting with ancient sites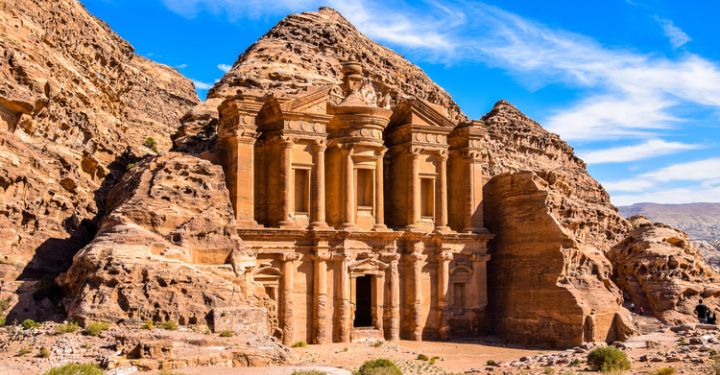 You don't need to be a history buff to appreciate Jordan's phenomenal archaeological sites. If you only visit one, make it the rock-carved city of Petra. The 'Rose City', named after its pink-hued sandstone, was once the capital of the ancient Nabataean Kingdom. A narrow canyon known as the Siq is the dramatic gateway to its most iconic spot, the elaborate 'Treasury' building that was a 1st-century mausoleum of a Nabatean king.
In Amman, the spectacular Roman amphitheatre is hard to miss. Cut into the hillside, the 6,000-seat theatre dominates the centre of downtown and is overlooked by the historic ruins of the Temple of Hercules. Make the climb to the hilltop Citadel to see what's left of the temple's stone pillars.
North of Amman, the ancient Greco-Roman city of Gerasa in modern-day Jerash is one of Jordan's best preserved archaeological sites. Visit for column-lined plazas, towering archways and the 2nd-century Temple of Zeus.


4. The beaches are beyond beautiful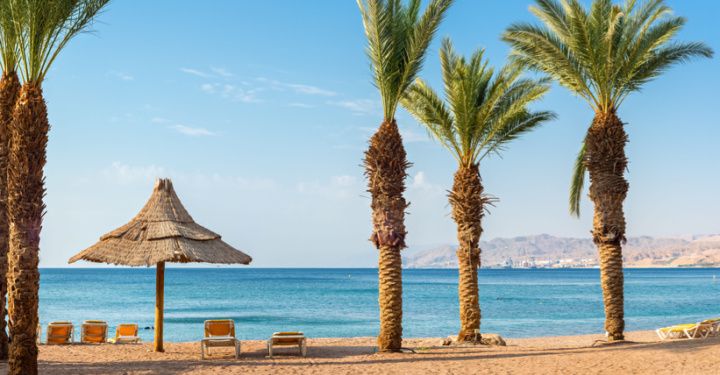 If you're seeking a fly-and-flop beach break, Jordan has that too. Aqaba is the go-to for soft, sandy shores on the Red Sea coast. Here, Al-Ghandour Beach is the favourite, with a pristine sweep of honey-coloured sand fringed by palm trees. The calm water is perfect for swimming, or you can rent a glass-bottomed boat for a peek below the waves. Further down the coast, South Beach is an excellent spot for snorkelling thanks to its shallow, sheltered bays, while the private resort of Berenice Beach Club offers a little more luxury – picture beachside margaritas and jet-skiing.
Over on the Dead Sea, a day at the beach is all about enjoying a heavenly float in the its salt-dense waters. Amman Beach is a top choice for sun-soaked sunbathing sessions, with the neighbouring cafes and shops of the Amman Tourist Beach Resort making it a popular choice with families. Alternatively, pitch up under an umbrella on Movenpick Beach for peaceful afternoons spent gazing out to sea.


5. Its outdoor adventures are unrivalled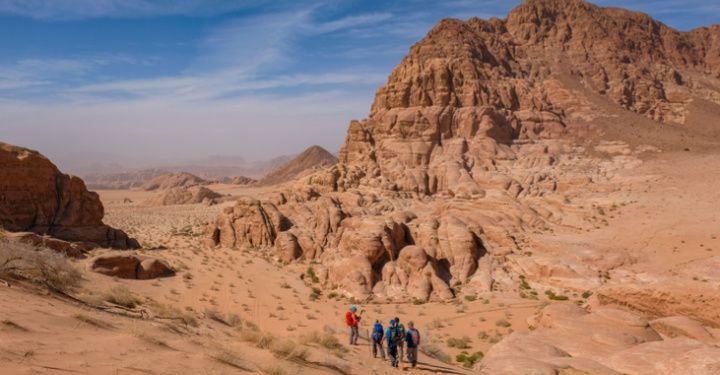 Wadi Rum's Mars-like desert landscape is adventure central. Its burnt-red rock formations, huge dunes and striking canyons are a playground for hikers, rock climbers, and thrill-seekers after camel rides and 4x4 tours.
For a truly unforgettable experience, embrace life as a desert dweller and spend a day or two at a Bedouin camp. Learn authentic cooking methods, listen to ancient stories and sleep in a traditional stretch tent. Come nightfall, you won't find a better stargazing spot.
If you prefer to get out on the water, you can scuba dive along Jordan's 27km (16 miles) of Red Sea coast to discover multi-coloured coral reefs and age-old shipwrecks. Keep your eyes peeled for stingrays and turtles.


Have a comment or question about this article? You can contact us on Twitter or Facebook.