9 Of The Worlds Best Places To Visit Before The Masses
9 of the world's best places to visit before the masses

True Arabian Nights adventures, alpine valleys lost in time and the epicentre of Balkan boogie. Read our guide to the elite of off-the-beaten-track escapes – and then get there before word gets out.
1. Best for travelling back in time: Albania
Why go now?
The secret's out and hotels are going up in some of the prettiest spots.
It may be more than 30 years since the Albanians got rid of their dictator Enver Hoxha but they still haven't quite thrown off his legacy. Albania retains a reputation as a remote and ramshackle – even exotic – part of Europe.
Thankfully, that intrepid image is often justified. Life in many non-urban parts of Albania feels little changed over the centuries. In the northern Alpine region, you'll find idyllic time-warp valleys with stone houses, where locals get around on horseback and reap and sow by hand.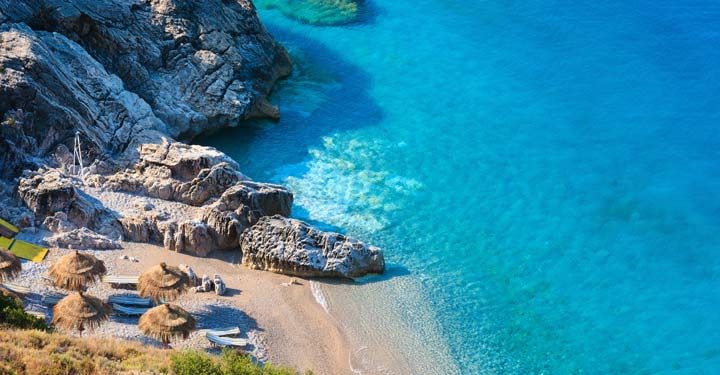 Trek out here now because Swiss-style chalets are sprouting up like giant bland fungi in these long unspoilt retreats.
Oh, and Albania's also ridiculously cheap. Decent hotel rooms start at around £20 – and even less outside the capital. Speaking of which, you'll find excellent Italian and other cuisine in Tirana for prices (say £15 for a multi-course feast) that really should go viral.
Finally, the coast would make a great late-summer alternative to Croatia or the Costas.
2. Best for seeing a completely different kind of Dutch city: Rotterdam
Why go now?
For the moment, tourists are relatively thin on the ground (for the Netherlands) but Rotterdam's food, bar and arts scenes only keep getting better.
Quaint-as-quaint-can-be canalside houses straight out of a Vermeer painting; bikes rattling over cobbled bridges; ancient welcoming inns – all quintessential elements of a Dutch city, right?
Well, not in Rotterdam. Much of the port city was demolished by war time bombs and its classic Dutch urban profile was destroyed. But the ultra-modern metropolis that's grown up in its place – decade by decade, bold new architectural style by style – is a tremendously exciting place.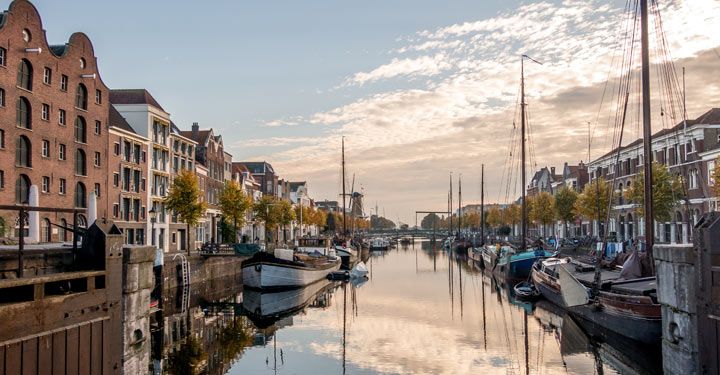 It's only an hour or so from Amsterdam and you'll find far fewer fellow travellers here, if you just want to spend a day wandering along the boulevards marvelling at the eye-poppingly eclectic buildings. The crazy, huge-horseshoe-like Markthal (market hall), opened in 2014, is reason enough to pop over on a daytrip; its inside surface is one great steel artwork depicting fruit, fish and flowers.
Pop into a bar or restaurant for a break and you'll notice how much more energetic and novel they feel compared to the often rather predictable joints in the capital.
3. Best for a conversation-starter of a city break: Belgrade
Why go now?
The buzz of Balkan cities is just beginning to spread – but for now you'll still feel like a travel pioneer.
The Serbian capital might not be one of the loveliest cities to look at but bets are on you'll remember a trip to this gritty yet vivid place with more fondness than a predictable traipse around Paris or Rome.
Randomness is part of the charm here, with brutalist socialist blocks plumped next to art nouveau treasures and crumbling Ottoman piles.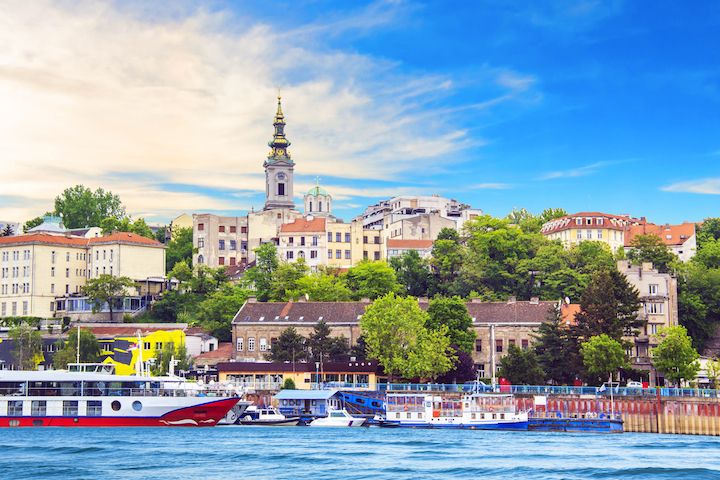 You'll find grand old world coffee houses, drinking dens where the inhabitants appear to be plotting some dastardly new political intrigue amid the smoke and firewater and fascinating museums sketching the chaotic history of the country.
Belgrade's newer bars and cafes vie to outdo each other with creative decor; it all makes for a bracing change from a chain-infested city such as London. Artists are doing their thing colonising once dubious and dilapidated neighbourhoods such as Savamala.
4. Best for tranquillity and old-fashioned values: Sark
Why go now?
How long can this refuge from helter-skelter modernity hold out?
The tiny Channel Island of Sark never really took to modern life. Islanders only abolished the medieval feudal form of government in 2008; there are no cars, no ATMs and precious few street lights. (Sark is the only island on the planet certified by the International Dark-Sky Association.)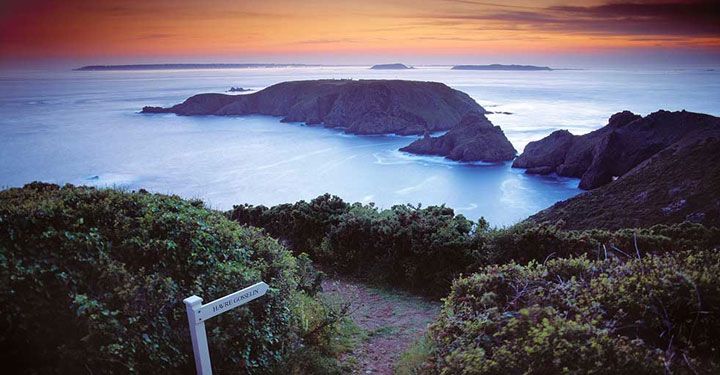 Don't, in other words, come to Sark expecting thrills. A thrill probably happens here every 15 years. What you will find is superb walking and cycling, along roads flanked by fieldstone walls and past fairytale cottages and riots (if that word isn't banned on Sark) of bluebells and foxgloves. Come in summer, when temperatures amble up to the low 20Cs and you can swim in rock pools bordering the tiny island.
Come any time, though, for Sark's peerlessly rich night sky. Think: this what our forefathers saw before we flooded the world with air and light pollution.
5. Best for wine or beaches – you choose: Uruguay
Why go now?
This is still "the real" Latin America – but for how long?
No, Uruguay isn't one of those hot Latin American stars, Brazil or Argentina. Tucked between the two on the eastern edge of the continent like a kid on the beach between its two vaster parents, Uruguay still offers unvarnished travel experiences that are increasingly hard to find in its more popular neighbours.
Brits might chuckle to stumble upon the town of Fray Bentos: the drowsy riverside spot houses a museum in the former building of the beef-processing factory that shares a name with the great British canned-food staple.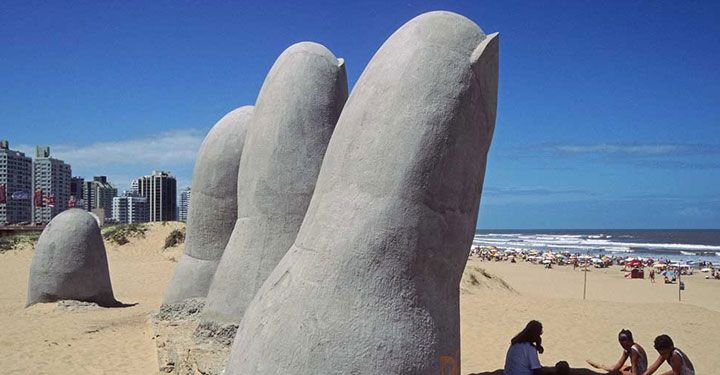 Start in the capital and you'll find steaks of a revelatory juiciness that are tempting more and more meat lovers away from Argentina. Montevideo, too, is a good introduction to the country's top-notch beaches; there's whale-watching between July and November from purpose-built towers along the sweeping sands facing the South Atlantic.
And if you like your punchy South American reds but find the range on sale in UK supermarkets a bit snoozily same-same, small, independent vineyards are cropping up in Uruguay like, well, like grapevines.
6. Best for Arabian Nights experiences: Oman
Why go now?
As more people get bored of Dubai, expect them to be heading this way sharpish.
What, no world's biggest anything?! Yes, Oman does lie in the same region as that better known city-state touting the planet's tallest skyscraper on the planet, ski slopes in the desert and hugely expensive manmade islands.
In fact, Oman did once have such a superlative – the world's biggest handmade rug, until one-upped by a mosque in Abu Dhabi – but the country doesn't really do flashy.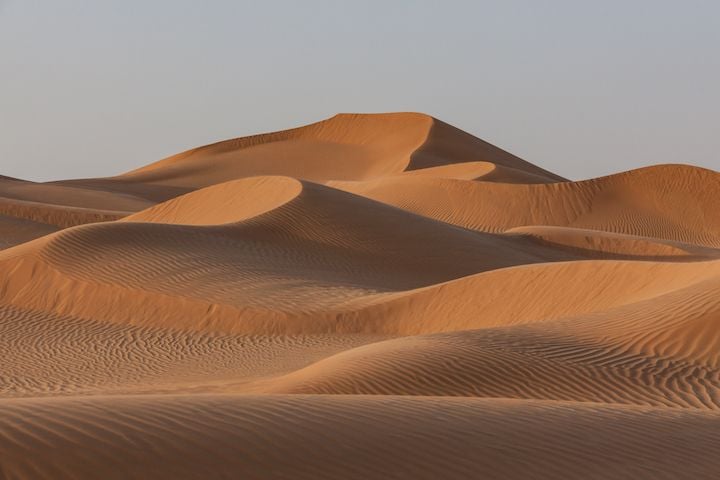 What it does have in abundance are dreamy Arabian landscapes, from wind-wrought deserts to fearsome mountain ranges and an unspoilt coastline. Oman's human side feels equally authentic, with white-robed men and women in bejewelled gowns flitting between gleaming white villas or gold-capped mosques in the country's generally low-rise towns.
If you came to the Middle East in search of adventure and found a shopping mall instead, train your spy glass on Oman.


7. Best for a true off-the-beaten track adventure: Mozambique
Why go now?
To enjoy one of travel's last great frontiers before it gets "discovered".
Yes, you can find cushy travel experiences in this wild and beautiful east African country just above South Africa. Islands such as Vamizi and Ibo are known for their bohemian chic lodges and castaway settings; luxury hotel brands are pouring the concrete on prime spots within the paradisiacal Bazaruto Archipelago – whose gleaming white sands and azure seas actually look much better than the postcard.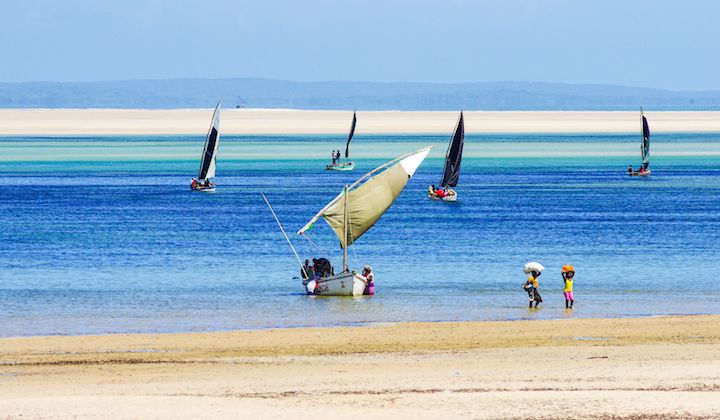 But, for the most part, Mozambique is what adventure travel is all about. Or should that just be what travel is all about? Those beaches, for a start: you'll find many so lonely you could probably claim a spot the size of Lichtenstein for your own and no one would notice. The diving is superb, with vivid, well-preserved coral reefs and the chance to spot rare dugong.
Inland, swathes of bushland hide lions, rhino and – watch out! – plenty of crocs. Long bus rides necessitate well-padded buttocks or just tolerance of discomfort but it's hard to think of a better off-the-beaten track destination to brag about than Mozambique.
8. Best for blissful beaches or a mellow river-steamer trip: Myanmar
Why go now?
The first Starbucks and KFC have just arrived; what's next?
Long separated from the rest of the world by its dictatorial regime, Myanmar (formerly Burma) still feels in places about as non-western as you get these days. Men get around in traditional skirt-like garb, and women sport striking bark paste face makeup.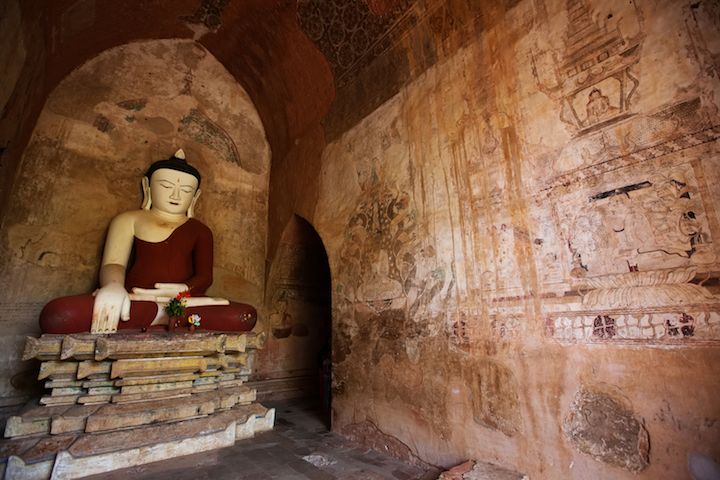 Meandering down the Ayeyarwady River is a quintessential Myanmar experience that's so richly atmospheric it can make you want to weep, while visiting Karen or other minority villages takes you even further away from fellow travellers. Throughout the country, rampant tea-drinking is a colonial hangover that might make Brits feel more at home.
It's a cliche to talk about "friendly locals" but – thanks to Buddhism and perhaps their separation from the outside world – the Burmese really do impress with their welcomingness and curiosity to strangers.
9. Best for micro-brewed beer and nature: Colorado
Why go now?
Non-US travellers are beginning to cotton on to this US state's blend of cosmopolitan cool and Rocky Mountain adventures.
The capital, Denver, has a booming micro-brewery scene, and the bars are some of the friendliest and laidback of any US city. The state governor was actually a brewer before he went into politics.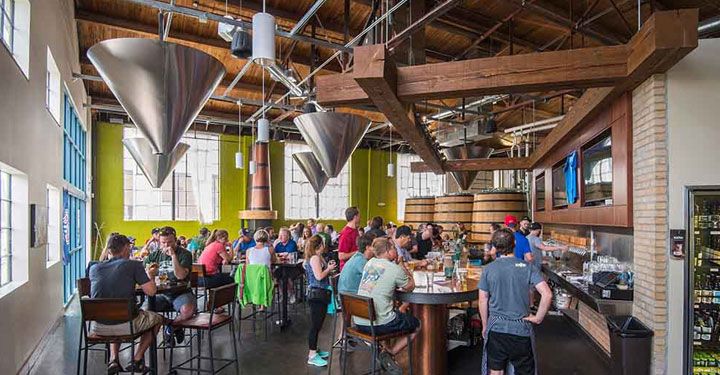 Another of the state's cities, Boulder, tempts for a few days' stay. It's a cycling and dog-mad place where unicycling buskers and jugglers weave in between the pavement cafes lining the inner-city streets.
Forming a magnificent contrast to either city is the Rocky Mountain National Park. Ride on horseback along 300 miles, through wildflower meadows, spotting moose, elk and maybe even the odd otter along the way.
Have a comment or question about this article? You can contact us on Twitter or Facebook.