9 Screen Free Ways To Entertain Kids When Travelling
9 screen-free ways to entertain your children while travelling

July 22, 2019
(Updated October 9, 2020)
If you're going away as a family, whether by car or on a train, the thought of keeping your children entertained in a confined space may be filling you with dread. But there are plenty of ways to keep kids happy while on the move, even if you're keen to keep screen time to a minimum.
Here are nine tried-and-tested screen-free methods to prevent an endless chorus of "are we nearly there yet?".
1. Travel with a bag of surprises…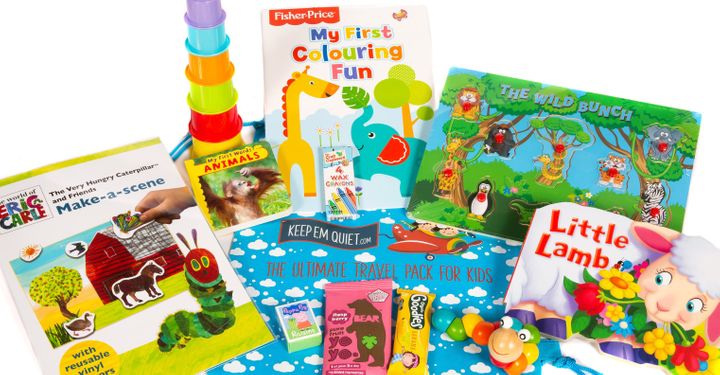 Pack a bag with a variety of surprises in it for your children that they can pull out and play with over your journey. Fill it with inexpensive small toys, activities and books in the run up to your trip – forgotten party bag fillers can work as great extras in this. For younger children, wrapping each item can make it even more exciting.
If this sounds too much like hard work, there are companies, such as KeepEmQuiet, who will put entertainment bags together for you from £13.99 – just choose a bag depending on your child's age and the journey length. We recently tried these out and were surprised at the variety of things to do in each bag. A notebook with invisible ink was a big hit with my five-year-old and kept her entertained for hours.
2. …or take a tin of tricks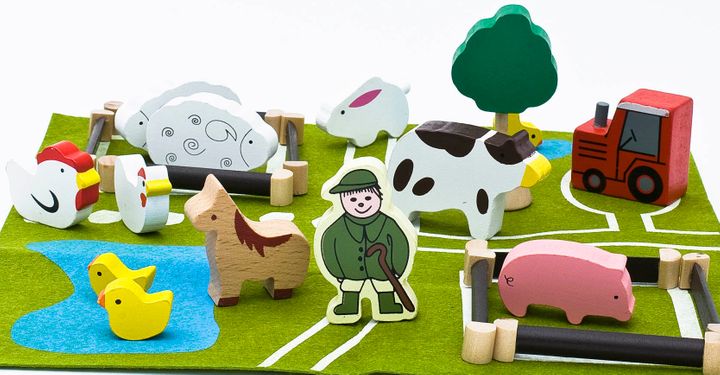 Another technique is to fill a tin with an activity for your children. This could be a small Lego or Playmobil set to build on the train table, or some craft items to turn into a creation over your journey.
A big hit with my children while travelling is Farm in a Tin by Apples to Pears. It contains a small play mat and wooden farm animals to arrange on it. The same company also has a tin of car journey games for older children.
3. Make up a story…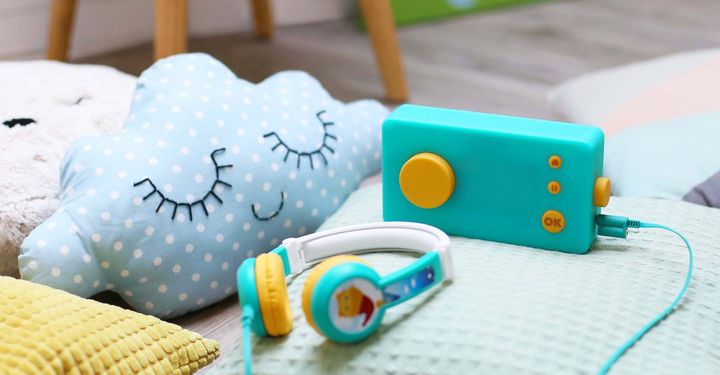 Set children a challenge to write their own story over a journey. You could pick a theme together, name characters and choose a setting, then let their imaginations run wild. For children not yet writing, make one up together using prompts such as images on cards or stones with pictures on them which they can pick out of a small bag.
We've recently discovered lunii's My Fabulous Storyteller, a small audio machine which allows children to decide on the name of a story's main character, its location, who they'll meet and a special object before playing the story they've created back to them. You can put headphones in it for rail journeys or play it to the whole family in your own car.

4. …or read one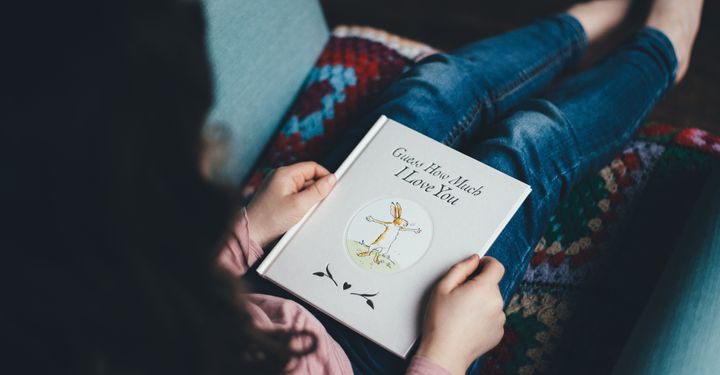 Let your child choose a new book they're enthusiastic about to enjoy on your journey. If you can't read a story to younger children as you're driving or have more than one child to look after, books with objects, animals or characters to spot in them are usually a big hit (think Where's Wally).
If your kids aren't fiction fans, a book about the destination you're heading to or a sticker book about what goes on in the airport, for example, may teach you all something new and will allow them to get excited about your travels.
5. Inspire the next generation of travel writers…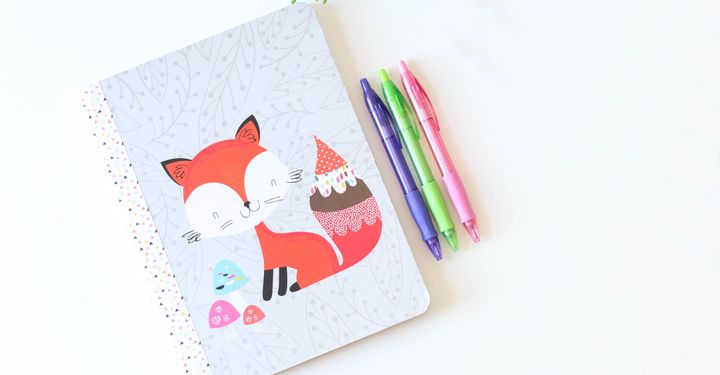 A good technique to keep kids entertained over your whole trip is to buy them a blank notebook as a travel diary.
Older children can write about their favourite adventures, meals and places to stay in this while younger children can collect items, such as postcards, receipts and train tickets to stick in as a memory book, along with hand-drawn pictures and photographs when you're home.
6. …and budding photographers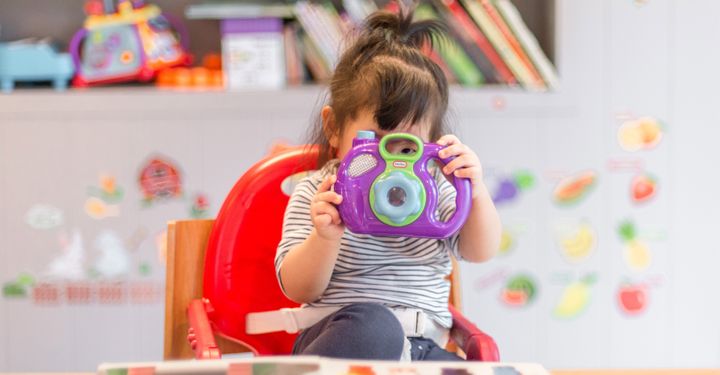 Give creative little ones a camera to record details of your journey and travels on. If you don't want to risk the safety of your own device, you can buy robust children's cameras such as the Vtech Kidizoom.
Alternatively, disposable cameras are usually inexpensive and are a nice surprise to develop when you get home. You'll see a whole different perspective through children's images – but expect thousands of snaps.

7. Keep things colourful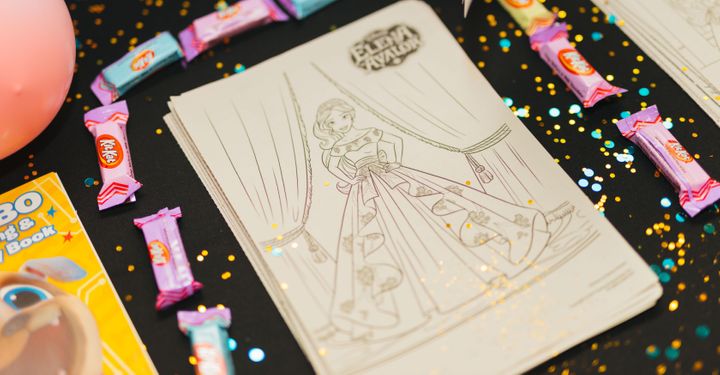 Don't underestimate how long a humble colouring book can keep a child entertained for. You don't have to spend a fortune on these either, as companies such as Crayola provide free colouring in print outs in various themes.
If you have a child that struggles to concentrate on colouring, sticker books are another good choice.
8. Get competitive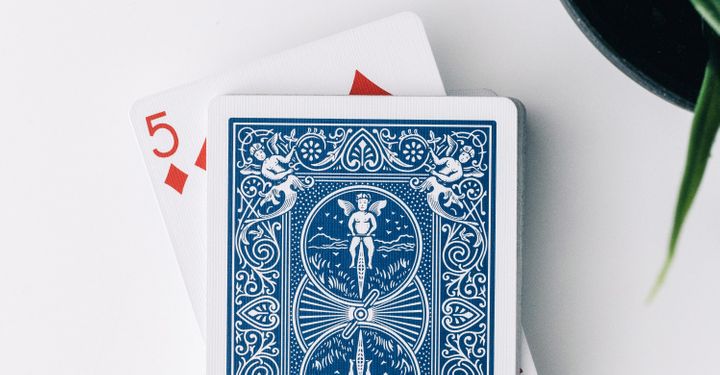 Invest in a travel game or two that you can all play on your journey as well as while you're away. A pack of cards is great for all ages as it can be used for everything from Snap to Whist. If you go for mini versions of board games, though, make sure they have magnetic pieces or you'll spend most of your time looking for them under seats.
I always make DIY I-Spy lists for my children for the airport or train journeys. These include items to tick off such as a red suitcase, a lady with sunglasses and a ticket machine. Call it a treasure hunt and it's amazing how long they will be entertained for.
9. Take more snacks than you think you'll need… and then add some more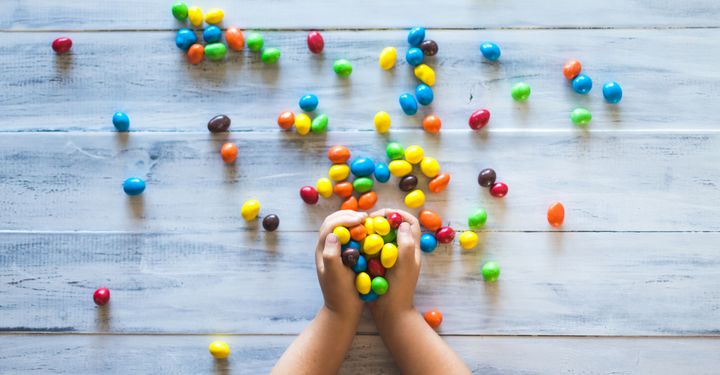 Food is a secret weapon for most parents on a long journey. Always take more than you think you'll need in case of delays and keep a few treats stashed away to pull out should you need an emergency treat.
Eating a meal while travelling is always a novelty too, so bring your children's favourite foods from home and relax in the silence while you share a picnic.

More family holiday tips:
Have a comment or question about this article? You can contact us on Twitter or Facebook.