Top secret! London's top 10 hidden attractions

London's main visitor attractions are world famous. But there are many less well-known sights which are just as enjoyable – if you are in the know, writes Peter Carty.
So here we reveal 10 of London's best hidden attractions. And, as a bonus, they are all free.
1. Best for first-time visitors: Greenwich Park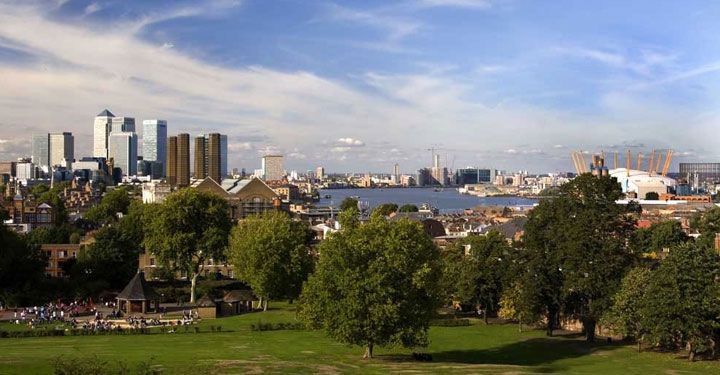 Greenwich Park (Greenwich, London SE10; 0300 061 2380) lacks the status of some of the capital's other parks and heaths. But as well as wonderful flower gardens to revel in, it is set high on a hill and has some of the best views of London, right across the Thames to St Paul's Cathedral and beyond.
The park is home to the prime meridian line – the basis for Greenwich Mean Time – as well as the Royal Observatory, where you can check out an amazing camera obscura. And, if you're in luck, you might spot some of the resident herd of fallow and red deer.
2. Best for couples: Sir John Soane Museum
This museum (13 Lincoln's Inn Fields, London WC2A 3BP; 020 7405 2107) is one of the city's finest. It faces Lincoln's Inn Fields – a pleasant green swathe in Holborn. Sir John was a renowned architect and inveterate collector back in the 18th and 19th centuries.
The museum's highlights include ancient Egyptian antiquities, as well as a complete set of Hogarth's Rake's Progress illustrations – good for a peek into the seedy side of old London town. In addition to its normal visiting hours, the museum also opens on the first Tuesday evening of each month for candlelit viewings – a top choice for a romantic outing.
3. Best for families with young children: Museum of Childhood, Bethnal Green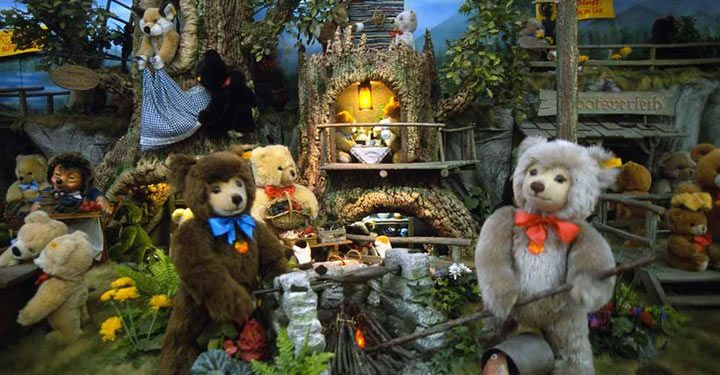 This atmospheric Victorian building (Cambridge Heath Road, London E2 9PA; 0208 983 5200) is dedicated to all things children. It's some way from the main West End museums and galleries, but well worth visiting.
Toys from all eras are on display – look out for the beautiful historic dolls' houses and the lovely old Punch & Judy marquee. Best of all, there are lots of things for kids to do here. This is as much a place for play as a museum, so you'll encounter story-telling, a sand pit, play kitchen, rocking horses and endless interactive exhibits.
4. Best for families with teenagers: Horniman Museum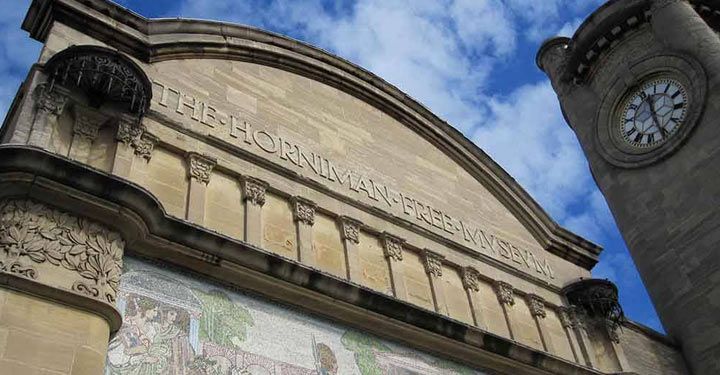 The Horniman (100 London Rd, London SE23 3PQ; 020 8699 8924) is a massive museum in a rambling old building down in South London. It was established back in 1901 by Frederick John Horniman, another obsessive collector. His main interests were anthropology, natural history and musical instruments, so there's everything here from ancient masks to stuffed eagles.
When you tire of the 30,000 exhibits, there are extensive gardens plus an aquarium to explore. A recent addition is the Animal Walk, for close encounters with friendly beasts including goats and guinea pigs.
5. Best for mystery seekers: Freemason's Hall, Covent Garden
Freemason's Hall (60 Great Queen Street, London WC2B 5AZ; 020 7831 9811) is a huge, mysterious building towering over Covent Garden. This is one of the UK's best examples of Art Deco architecture – and it is also the main meeting place for London's Masonic Lodges.
Once inside, you'll be wowed by the enormous Grand Temple chamber with its massive bronze doors and impressive organ. There are 21 other meeting rooms, plus a library and museum. Do remember to cast your gaze upwards to the tremendous ceiling decorations.
6. Best for walkers: Regent's Canal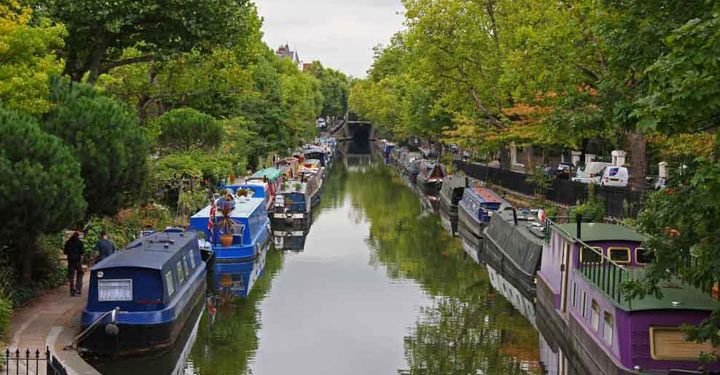 After the Thames, London's other waterways are often overlooked. In particular, the city is criss-crossed by canals. Long abandoned by industry, they provide a series of pleasant walks with plenty of greenery and wildlife, plus colourful narrow-boats to admire. The centre piece is the Regent's Canal.
It starts at Paddington in the west and you can follow it most of the way down to Limehouse over to the east. One of the most rewarding sections takes you from little Venice over to Camden, right through the middle of London Zoo and on to Camden Lock and its busy markets.
7. Best for culture vultures: Wallace Collection
The Wallace Collection (Hertford House, Manchester Square, London W1U 3BN; 0207 563 9500) is not far from the retail hurly burly of Oxford Street in the West End, but the contrast couldn't be more dramatic. Cloistered calm is the keynote in this magnificent townhouse with its superb array of Old Masters, furniture, porcelain and armour.
The highlights of the high art here include Frans Hals' The Laughing Cavalier and paintings by Rembrandt and Rubens.
It's family-friendly with audio guides and interactive tours for both adults and children. There's a quiet courtyard restaurant too.
8. Best for returning visitors: Hindu Temple, Neasden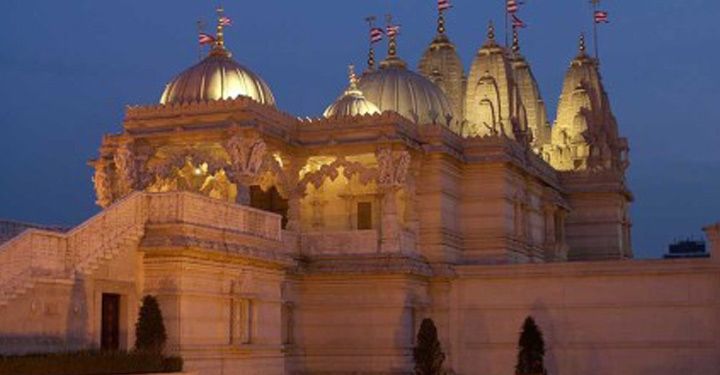 This is a big slice of India transported to London. The Hindu Temple in Neasden (105-119 Brentfield Road, London NW10 8LD; 020 8965 2651) – or BAPS Shri Swaminarayan Mandir, to give its full title – is a surreal sight in this north-west suburb and definitely merits a day-trip. No less than 5,000 tons of marble went into its construction, all carved by hand in India before being transported to London, section by section.
This year marks the 20th anniversary of its opening. There's an exhibition on site to explain Hinduism, plus a very good and inexpensive Indian vegetarian restaurant.
9. Best for foodies: Drummond Street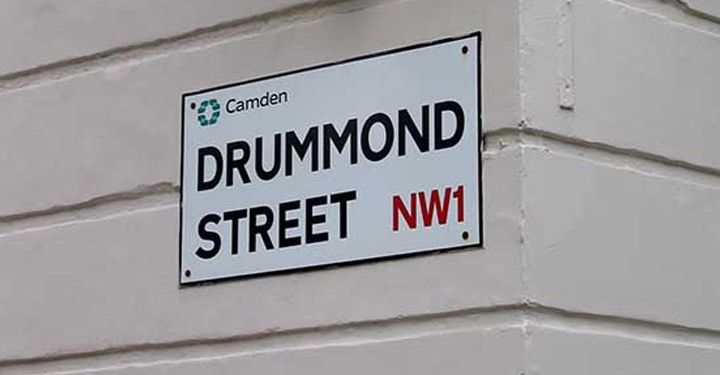 You'll have heard of China Town and Brick Lane, but Drummond Street (NW1, just west of Euston mainline station) is the hot spot for south Indian vegetarian food. The best known restaurants are Diwana (no 121-123), Chutneys (124) and Ravi Shankar (133). The food in each of them is both excellent and cheap as chapatis.
Also enticing are the Ambala Sweet Centre (112), which sells Indian sweets, and The Spice Shop (115-117). But do hurry. Much of the street is set to disappear because it's bang in the middle of the planned route for the High Speed Two railway link to the north of the UK.
10. Best for a taste of the high life: Kensington Roof Gardens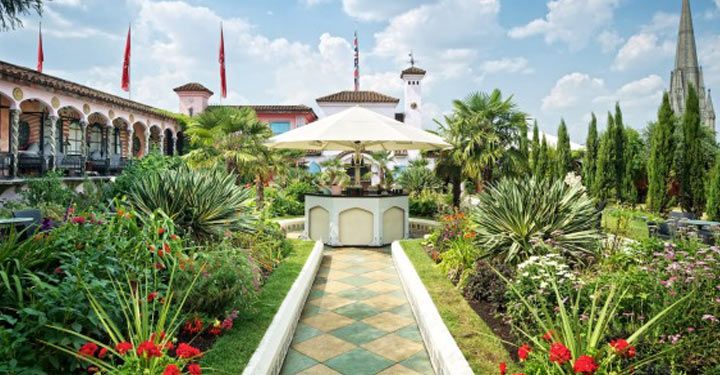 Invisible to the passers-by in Kensington's busy streets below, one of Europe's largest roof gardens (99 Kensington High Street, but the entrance is in Derry Street; 0207 937 7994) sits high up above the former Derry & Toms department store building.
As verdant as they are vertiginous, the roof gardens' one and a half acres is split into three: the Spanish Garden, the Tudor Garden and the English Woodland area.
Towards the rear of the latter is where the resident flamingos hang out and, among other regular patrons, is a flock of exotic ducks.
Have a comment or question about this article? You can contact us on Twitter or Facebook.