Multi-destination city breaks: the next big thing?

Do you have an ever-growing list of cities you're desperate to visit? Well, why visit just one when you can see two or three, in different countries, all in one trip?
Joey Tyson explores some city combinations you can easily tick off in one amazing holiday.
Central European style: Budapest, Bratislava and Vienna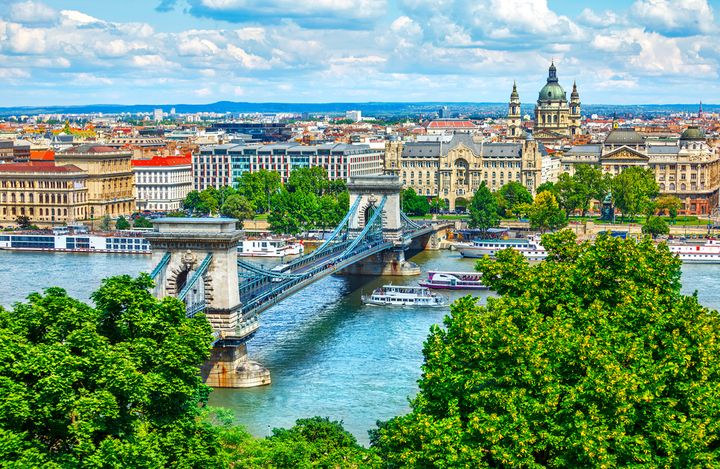 Three different countries, three very different cities, all within three hours of each other by train. As respective capitals, these destinations all rank highly on any European city break bucket list, each with very distinct cultures linked through history.
Budapest, a city of magnificent views and soothing baths, has a complex history. Visit the House of Terror museum and the tragic Shoes on the Danube memorial for a peek into its troubled past, then have a drink in one of the city's many Ruinpubs – cool bars which were built into abandoned buildings.
Vienna is no less intriguing. Birthplace of musical genius and a sophisticated café culture, the city has a reputation for impeccable food and fine art. You can experience the former at Innere Stadt, the central district of Vienna is packed with places to eat, while art buffs will love the majestic Kunsthistorisches Museum.
Last but not least, Bratislava. Home to some of the cheapest beer in Europe and a legendary nightlife, the Slovak capital is a green city with a pretty old town, making it well worth a day and night on your itinerary.
Getting between cities
The Railjet high-speed train runs from Budapest Keleti station to Vienna (Wien) Meidling in under three hours. From Vienna to Bratislava, trains run every hour to Bratislava's Hlavná stanica, taking around an hour.
Hearty food and history: Munich and Salzburg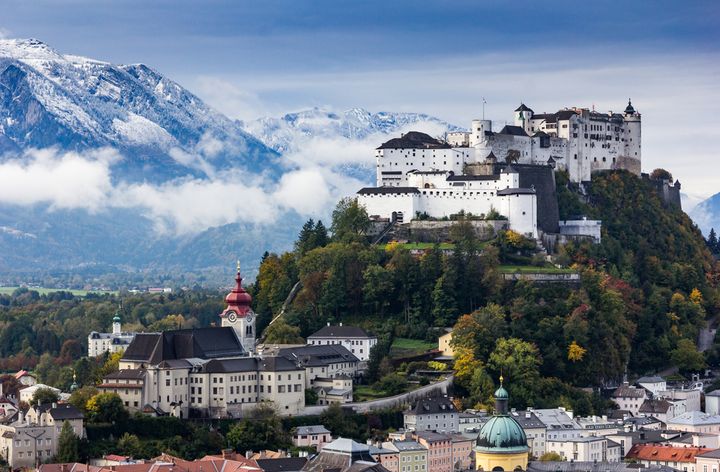 Munich and Salzburg pack a hefty punch when it comes to charm and tradition. The first is the capital of Bavaria, a land of lederhosen, beer gardens and Weißwurst (white sausage), while the other is the birthplace of Mozart and provided the backdrop for wartime classic The Sound of Music.
Bavaria prides itself on its food and drink, so it's best experienced through your stomach. For a real taste of Munich, head to Hofbräuhaus am Platzl, an iconic beerhall in the city, and Viktualienmarkt, the city's ever-popular daily food market. Other cultural highlights include The Glyptothek, a museum of Greek and Roman sculptures, and the Bavarian National Museum.
Salzburg, meanwhile, is a listed UNESCO World Heritage Site, with its Old Town, a masterpiece of baroque architecture, being of particular note. Besides its musical links, it's perhaps best known for its many exquisite churches and the maginifcent Hohensalzburg Castle, which presides over the city from a dramatic mountain perch.
Getting between cities
Trains run regularly from Munich's central station to Salzburg. The journey takes under 2 hours.
Scandinavian thrillers: Copenhagen and Malmo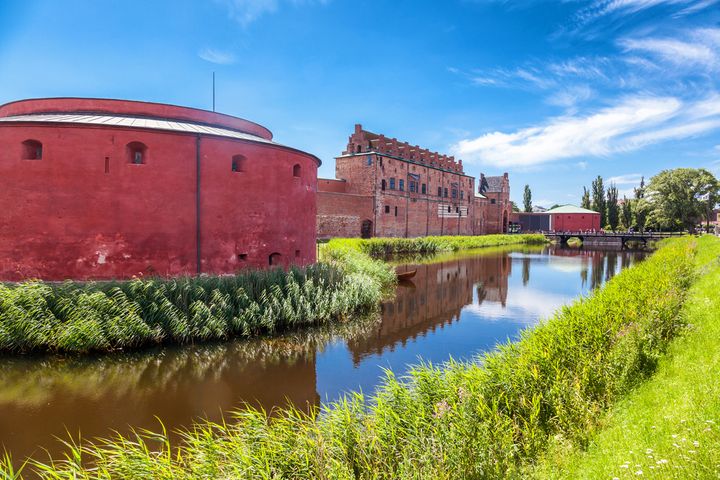 The winning combo that gave us Scandi-noir thriller The Bridge, Copenhagen and Malmo know a thing or two about working together. Speaking of bridges, the iconic Øresund Bridge that connects the two runs for 8km before seemingly disappearing beneath the waves – a tunnel links the two cities at the far end.
Malmo, the lesser-known of the two, is one of Sweden's most progressive and multicultural cities, a factor that has not only aided a growing gastronomic scene, but helped create one of Scandinavia's most exciting cities. It's a place of quirky architecture too – see the twisted, turning Turning Torso tower and the blocky Malmo Castle (originally built by the Danes – shhhh!).
Back over the Øresund strait, Copenhagen is a well-established world-leader in food and style – to experience both, head to the city's fashionable Meat Packing district. For a taste of Old Copenhagen, stop off at postcard pretty Nyhavn for a drink by the water and a tasty smørrebrød (a traditional Danish open sandwich).
Getting between cities
Connected by the impressive Øresund Bridge, it only takes 40 minutes to get between the two by bus – these run regularly from Copenhagen Central Station.

Start in either and make the short journey across in no time. If you're planning on a day trip to one or the other, make sure you take your passport. They are rarely required, but take it with you just in case.
The Basque region: Bayonne, Biarritz and San Sebastian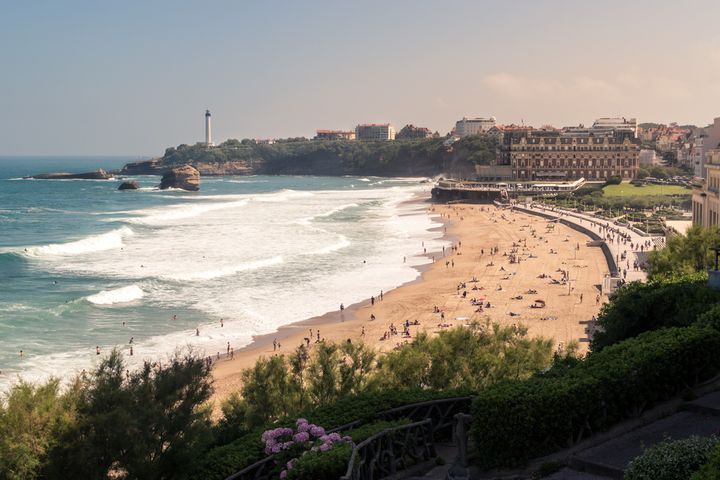 Basque (get it?!) in the glory of both France and Spain with an itinerary exploring both sides of a fascinating culture.
First, get acquainted with what it means to be Basque with a visit to Bayonne's Musée Basque, a museum dedicated to the region's art and traditions. Other must-sees include the grand Gothic Bayonne Cathedral and the delightful covered market, Les Halles.
Take a day-trip to the sandy beaches of nearby Biarritz, an elegant resort town once frequented by the royals of Europe. Today, it's become something of a surf mecca and boasts some superb restaurants.
Over in Spain, San Sebastian is famed for its pintxos, a Basque tapas-style way of eating which is popular in the city's Old Town bars – this is popular throughout the Basque Country, but the high concentration of places to eat in San Sebastian make it of special note. Meanwhile, the town's two beaches, Playa de la Concha and Playa de Ondarreta, look out onto the Bay of Biscay.
Getting between cities
Buses run from the Pl Des Basin Bayonne to San Sebastian (also known as Donostia in Basque). Take the BAI Donostia bus, which takes approximately one hour.
There are regular buses between Bayonne and Biarritz from either Gare de Bayonne or Bayonne Mairie stations.
Elegantly and classy: Nice, Monaco, Genoa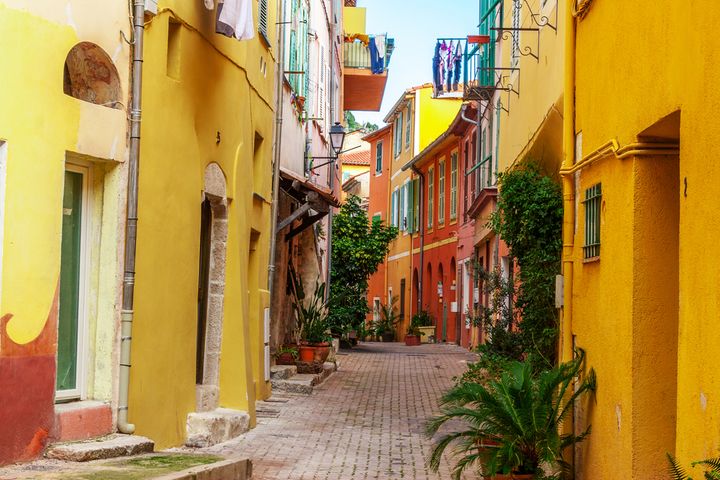 Take in the elegant cities of Nice, Monaco, and Genoa with this itinerary that hugs the southern coasts of France and Italy.
Start in Nice, a city of sweeping sea views, grand squares and palatial hotels, and get acclimatised to the warm breeze coming in off the Med. Don't miss the narrow bustling streets of the Old Town, a sprawling mass of cafes, culture and history.
Next up is Monaco, a millionaire's playground. Ogle the mega-yachts and super cars of the rich and famous, try your hand at some blackjack at the famous Monte Carlo Casino, or simply enjoy panoramas of the French Riviera.
Finally, finish up in Genoa, a city with a rich maritime history. Stop in the grand Palazzo Ducale, weave through the streets of the Centro Storico hunting for bargains and check in with the fishes at the Acquario di Genova, the city's remarkable aquarium.
Getting between cities
Take the TER 86021 from Gare de Nice Ville to Gare de Monaco, heading towards Ventimiglia-Stazione – the train takes half an hour and hugs the coastline. To get to Genoa, hop back on the same train and change at Ventimiglia – take the RV 11347 towards Genova Brignole. This should take between three and four hours.
Have a comment or question about this article? You can contact us on Twitter or Facebook.