Nine Worlds Unmissable New Year Celebrations
Nine of the world's wildest New Year parties (and how to see 2016 in twice)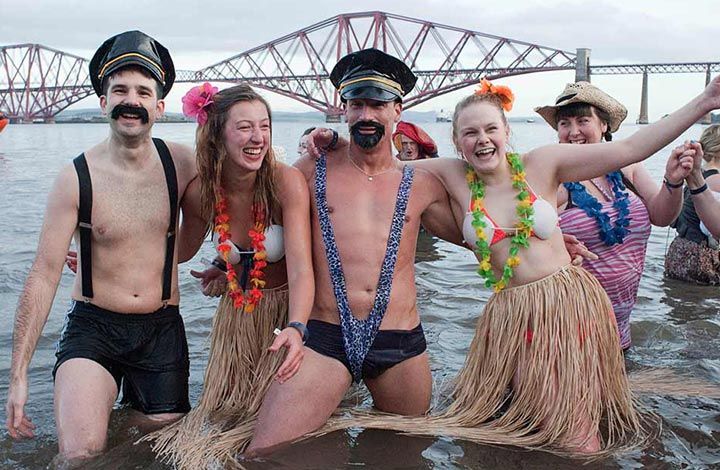 As the last few days of 2015 make way, it's almost time to cast a wary eye forward to the New Year – but not before one last big blow out.
Whether you greet the New Year with "Hau'oli Makahiki Hou" in warm Waikiki, "Gleðilegt nýtt ár" in freezing Reykjavik or "Feliz Ano Novo" on a Rio beach, there's a party to suit you somewhere around the world.
Or possibly two: you could theoretically fly from one of the earliest New Year celebrations to the latest, celebrating it twice. And here's how to do it…
1. New Year early bird: New Zealand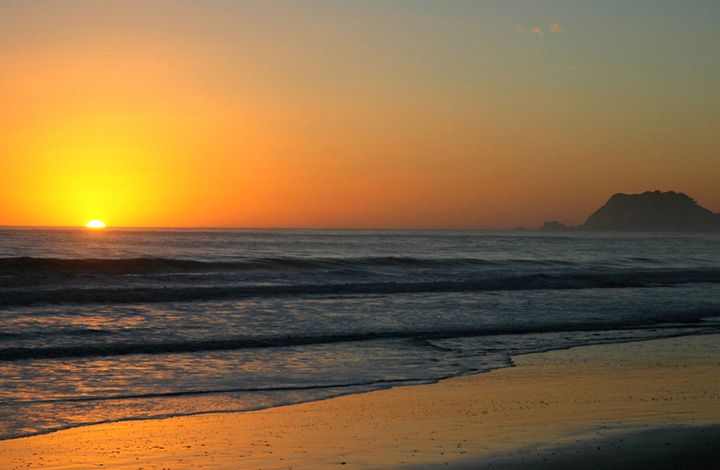 The New Year arrives on the east coast of New Zealand's North Island 13 hours before it reaches the UK, but the party starts in the country as early as December 29, when the country's biggest New Year festival, Rhythm and Vines, cranks up on the Waiohika Estate Vineyard. The atmosphere gets progressively more exciting until 2016 is born.
And it's summer in New Zealand, so you don't even need to wrap up warm.
Compare cheap flights to New Zealand
2. Alternative fireworks Down Under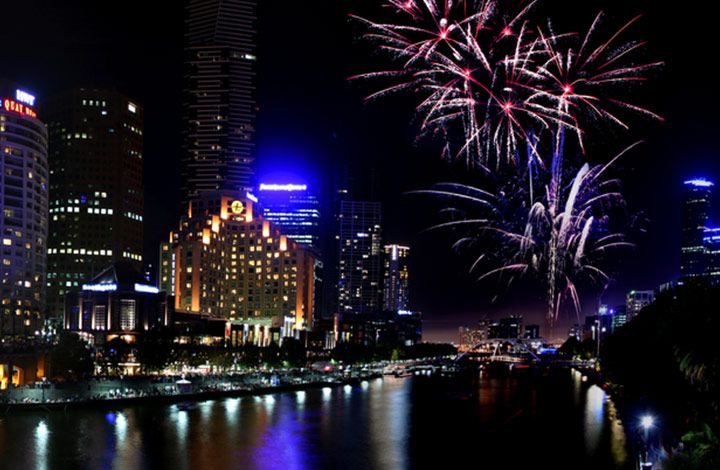 Sydney often steals all the plaudits when it comes to New Year's Eve Down Under, but it's the hipper, cooler cousin Melbourne that throws the best alternative bash on December 31.
This year, 10 tonnes of pyrotechnics are set to be fired from 17 of the city's tallest buildings, giving everyone in viewing distance of Melbourne's skyline an incredible sight.
However, it's not Melbourne's impressive firework show that makes it one of the best places to party on NYE, it's the sheer diversity of the nightlife. Eclectic bars and clubs line trendy Chapel Street and Brunswick Street, while the centre of the city is packed full of awesome rooftop bars – get yourself a good spot for the lightshow.
Compare cheap flights to Australia
3. Torchlight and a chilly dip in Edinburgh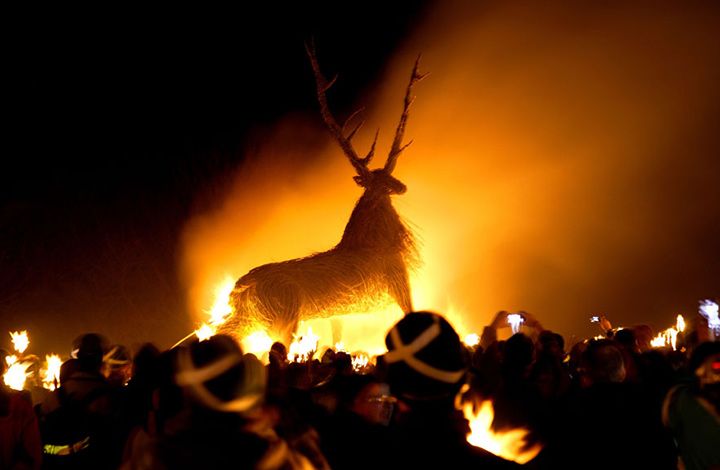 Lucky Kiwis and Aussies go surfing on New Year's Day, but Edinburgh's hardy "Loony Dookers" atone for the excesses of the night before with a daybreak dip in the chilly Firth of Forth.
The spectacular that is Edinburgh's Hogmanay begins on December 30 with a thousands-strong torchlight procession and peaks at midnight the following night.
You can watch the fireworks and the procession for free from viewpoints around the city such as Calton Hill, at the east end of Princes Street, but to join in the revels at Edinburgh's Hogmanay Street Party and the Concert in the Gardens you'll need a ticket.
Compare hotel prices in Edinburgh
4. Dubai's record breaking light show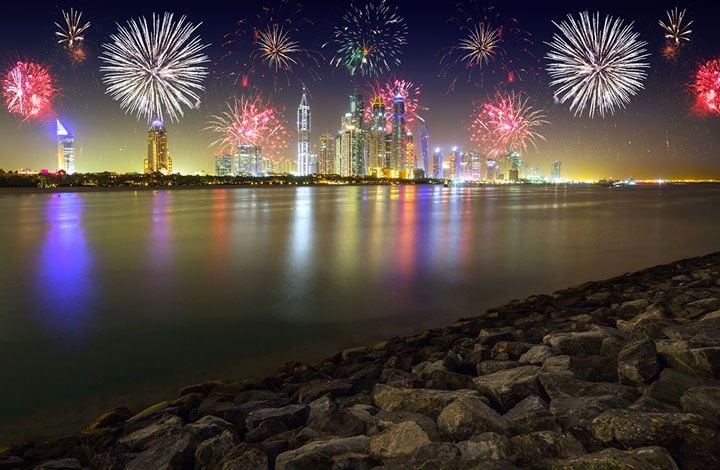 Dubai has to be the best at everything it does. Biggest shopping mall, tallest building, grandest hotel… and New Year's Eve is no different.
After steaming into the Guinness World Records book for the largest firework display in history last year, you know Dubai will have something sensational up its sleeve this year – just what is it trying to compensate for?
The Downtown Dubai celebrations go full-throttle, with mesmerising dance performances and epic live music shows warming the crowd up for the big bang at midnight. Then, it really goes off. Part laser show, part pyrotechnic master class, the light show here doesn't really have a superlative to do it justice – just make sure you get there early.
And, as you might expect from this larger-than-life state, the parties and events that go off on New Year's Eve are nothing short of ridiculous.
Compare cheap flights to Dubai
5. NYE hedonism Sin City style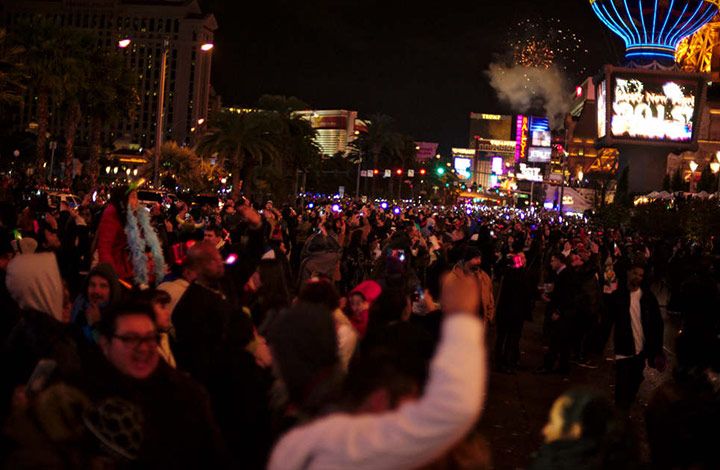 Anyone looking to kick off 2016 in Sin City needs to bring their A game – this city was made to party. Celebrations start as early as 6pm when the famous Strip closes to traffic, creating one gigantic, neon-lit street party vibe.
With street drinking being legal in Vegas and no 2am alcohol curfew like a lot of other US cities, the party can go anywhere, all night long.
The clubs are heaving, the roulette wheels are spinning and some of the biggest acts on the planet are in town to celebrate the New in Year Las Vegas' signature over-the-top style.
And just when you thought it couldn't get any better, the clock strikes midnight and the Strip's mega casinos launch into a choreographed firework show, lighting up the sky above the desert.
Compare cheap flights to Las Vegas
6. Music and passion in Rio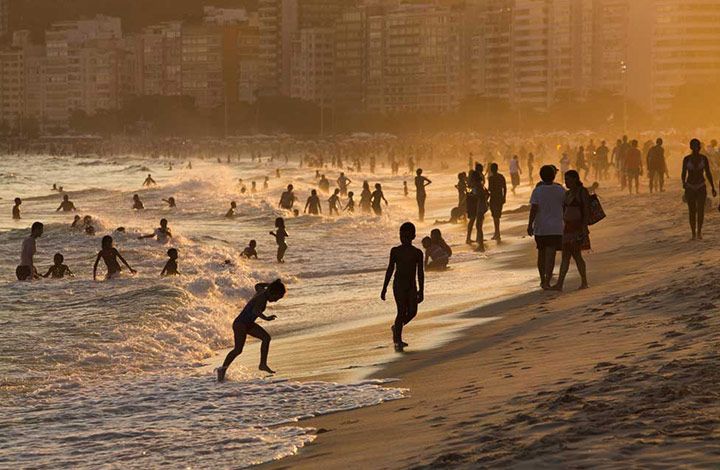 Rio is an electric city most of the year, but on New Year's Eve even the City of God surpasses its chaotic best.
Last year two million people descended upon Copacabana Beach to ring in 2015, with three stages pumping out music all the way through until 5am.
Clad in white for good luck, red for romance, yellow for success, but never black, Brazilians and travellers mingle on the sand, bonding over caipirinhas, samba rhythms and one of the most spectacular firework displays in the world.
Compare cheap flights to Brazil
7. Northern delights and festive family fun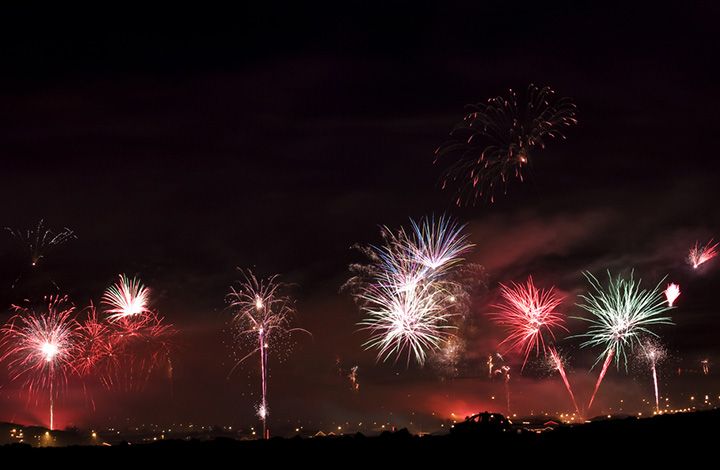 For a city with a population of around 120,000, Reykjavik knows how to punch above its weight.
Iceland on New Year's Eve is all about family, with friends, neighbours and relatives gathering en masse at local bonfires all over the city.
The most spectacular thing about the Icelandic capital's New Year's celebration is that there is no official fireworks display: the whole experience is created by the locals. So, when the skies above Reykjavik light up on the stroke of midnight it's very much a collaborative effort from the whole city.
Of course, Reykjavik is well known for its all-action nightlife, so once the night-sky entertainment stops, the party continues long into January 1.
Compare cheap flights to Iceland
8. The Cajun queen of the all-night celebration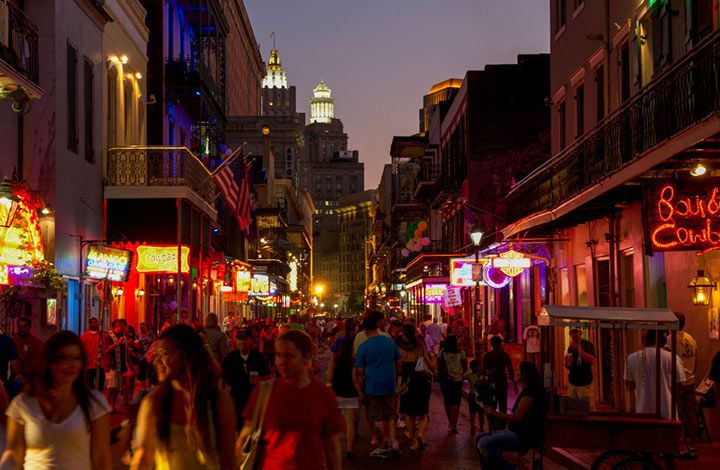 Epic fireworks, unrivaled nightlife and the iconic fleur-de-lis drop (New Orleans' answer to the famous Times Square celebration), The Big Easy doesn't do things by halves on New Year's Eve.
At the centre of the madness, Jackson Square drives the fun with a combination of live music and spectacular fireworks. The party rages Cajun style right up until midnight, when the fleur-de-lis symbol drops to usher in the New Year.
By that point, you should be just getting started.
Packed with lively bars and raucous burlesque clubs, Bourbon Street in the French Quarter is the perfect place to indulge in a little late night revelry, no matter what your tastes; it's the perfect place to keep going well into the early hours of 2016.
9. Aloha to the final countdown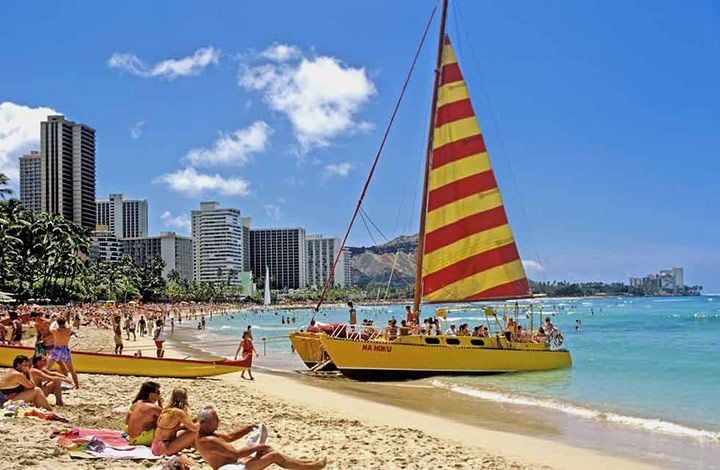 The New Year comes latest to the 51st State.
Hawaii is 23 hours behind New Zealand but only nine hours away by air – so you could travel back in time on a morning flight from Auckland on January 1 and arrive in Hawaii on the night of December 31, just in time to see the New Year in all over again.
Oahu's Waikiki Beach hosts a night of spectacular fireworks and parties to suit all tastes and budgets, from the black-tie ball at the Trump Hotel to cocktail and dinner cruises and the public New Year's Eve party at Kaka'ako Waterfront Park.
Compare cheap flights to Hawaii
Have a comment or question about this article? You can contact us on Twitter or Facebook.
Sign up. Be inspired. Travel.
Subscribe now for hand-picked holiday deals, inspiration and the latest travel tips, straight to your inbox.