The best destinations for a budget honeymoon
January 11, 2018
The wedding stress is finally over – it's time for you and your new hubby or wife to take a break! But where should you go that doesn't result in spending your first year of married life in debt?
Well, it turns out an amazing honeymoon doesn't need to cost the earth – check out our suggestions for a budget post-wedding break that you'll remember for the rest of your lives.


Hit the beach
Greece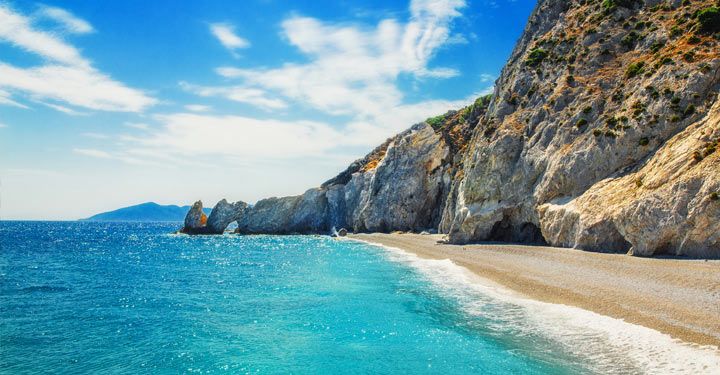 Underestimate Greece's honeymoon credentials at your peril! You'll find everything from boutique to budget among its idyllic islands – the trick is knowing where to look to get your money's worth.
The likes of Santorini and Mykonos are famous for their glamour and style, but they have the price tags to match. Lesser-known islands such as Koufonisia and Sifnos offer just as much romance at a fraction of the cost.
Alternatively, try the mainland – often overlooked in favour of Greece's islands. The Peloponnese peninsula boasts a dramatic, mountainous interior, gorgeous villages and endless opportunities to delve into the country's past wonders. Meanwhile, if you're after adventure, the Epirus region provides a platform for all things outdoor with placid lakes, mountains and great forests to explore.

Mexico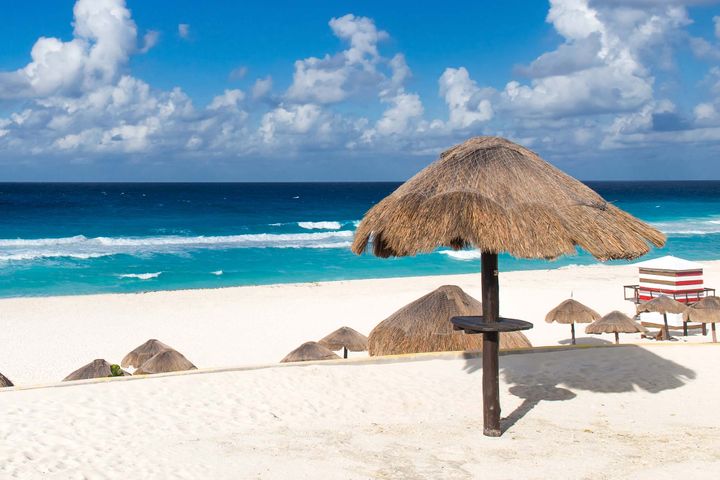 Mexico's enduring status as an affordable long-haul holiday hotspot makes it a no brainer for a budget honeymoon. The country's Caribbean coast is lined with long sweeping beaches and great value hotels in resorts such as Cancun, Playa del Carmen and Cozumel.
If the prospect of endless margaritas on the beach doesn't temp you, Mexico's other assets are close at hand too. Chichén Itzá, Tulum and Coba are all nearby, giving you access to some of Mexico's best preserved ruins and historic sites.
Over the border in the Yucatan region, the vibrant city of Merida mixes Mexican culture, colonial architecture and a booming cosmopolitan dining scene.

Cape Verde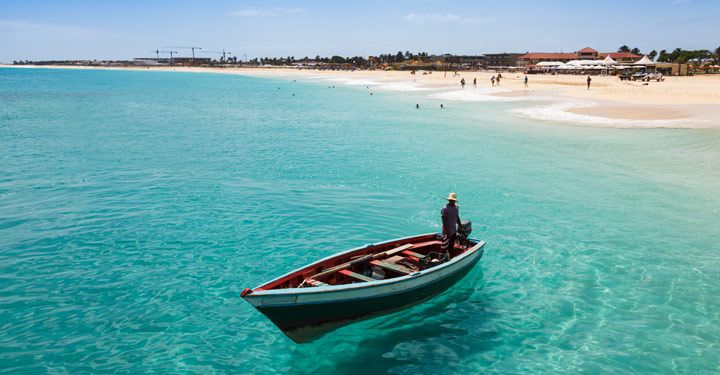 Dubbed "The African Caribbean", this archipelago off the coast of Senegal offers high-quality all-inclusive sun and sand, minus the long-haul flights and the cost that goes with the Caribbean – being only six hours away, and just one hour behind the UK, there's no jet-lag to get over, either.
The craggy island of Sal has been blessed with miles of white-sand beaches and hotels are popping up all over the island to take advantage. This is your gateway into the islands, but by no means your only option for a Cape Verde holiday.
With another nine islands to explore, there's plenty on offer for active honeymooners: you can climb an active volcano in Fogo, discover the rich culture of Cape Verde on Sao Vicente, or go quad biking in the desert on Boa Vista.

City slickers
Dubai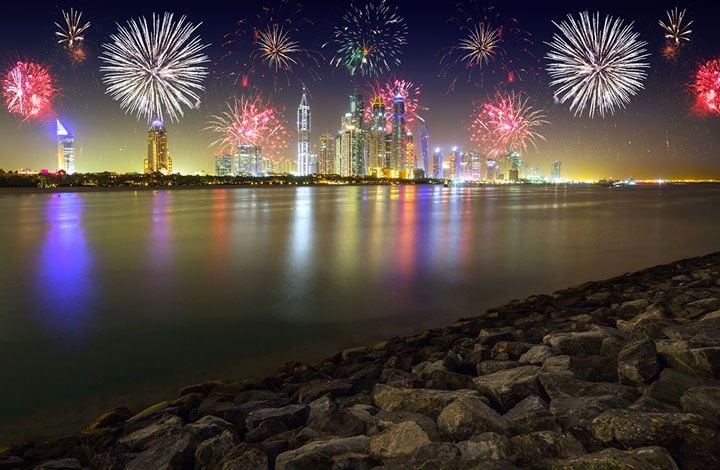 The words Dubai and budget don't crop up together too often, but bear with us. The sheer number of super hotels in the emirate has helped drive down prices due to competition; there are actually some great value packages to be had in Dubai, with 10-night deals for under £500 per person up for grabs, with flights and hotel included.
On the romantic front, there are plenty of ways to enjoy yourselves. The vast desert that surrounds Dubai offers the chance to spend a night beneath the stars and have breakfast among the dunes, or you could enjoy a candle-lit dinner for two on one of the many beaches or partake in some serious pampering at a spa resort.
And while there are plenty of ways to burn cash in Dubai, there are lots of free things to enjoy too – lay out on the beach, soak up the history of the Bastakiya Quarter, or explore the emirate's dazzling souks which sell everything from spices to gold.

Barcelona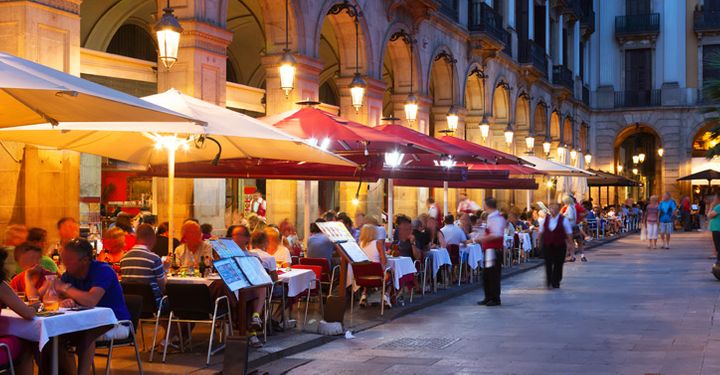 Staying close to home is usually a good bet for a cheap honeymoon. Luckily, with Europe right on our doorstep, there are countless romantic cities to pick from, and Barcelona might be one of the best.
It's the sheer range of things to do that make the Catalan capital such an attractive choice for newlyweds. There's the long beach, the enigmatic nightlife, sights like the Sagrada Familia and Guell Park, nearby Montserrat… the list goes on – it's the type of city you're unlikely to get bored with.
Barcelona is also a gateway to the stunning Pyrenees region, as well as the beaches and quieter fishing villages of the Costa Dorada. And the best bit? You can get flights into Barcelona on the cheap, hire a car and discover Catalonia at your leisure.

All-out adventure
The Azores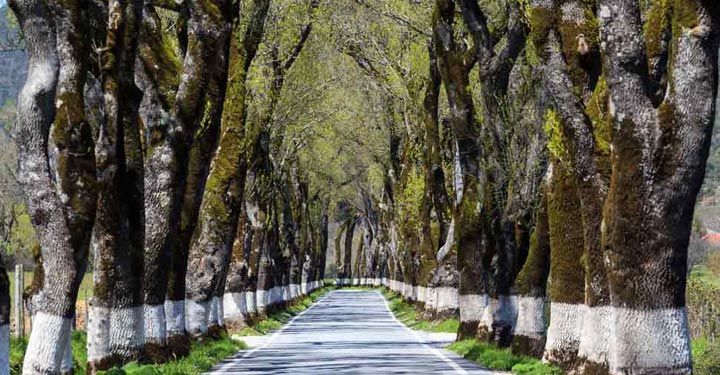 Travel trade organisation, ABTA, and Lonely Planet have both tipped this little-known archipelago off the coast of Portugal for greatness in the last couple of years. As a result, it's been popping up more and more on "must-visit" lists.
The Azores combine stunning natural scenery, extremely bio-diverse waters, potentially endless opportunities for adventure sports and a unique brand of Portuguese culture that you won't find anywhere else.
Being a chain of volcanic islands, The Azores has also been compared heavily with another honeymoon favourite, Hawaii. However, you don't have to fly half way around the world to get there!

Sri Lanka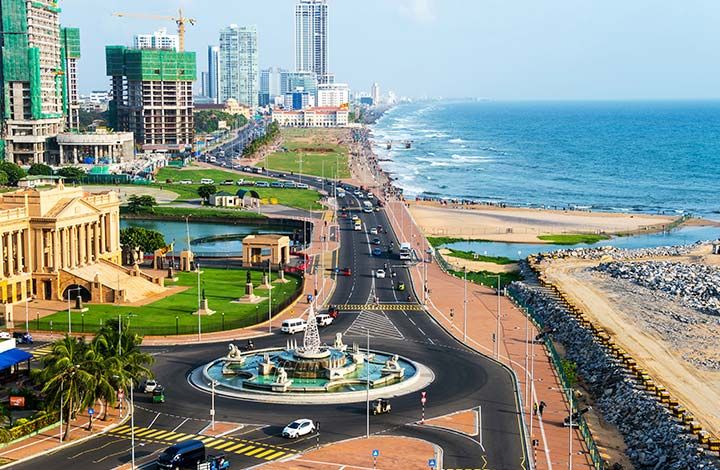 Sri Lanka is adventure, the beach, culture and luxury all rolled into one remarkable tear-drop-shaped package. The island is renowned for its jaw-dropping scenic rail journeys, thriving elephant population and abundance of inspirational UNESCO World Heritage sites, and that's just for starters.
Sri Lanka's people are friendly and open, and are likely to go out of their way to accommodate newlyweds. Meanwhile, if you're after a few days of rest and relaxation by the beach to recharge after your wedding, well, just take your pick – all-inclusive resorts around the beach areas are surprisingly affordable.
Additionally, once you get over the cost of flights to Sri Lanka, everything else in the country is relatively easy on the bank balance.

Tips for getting the best deal on your honeymoon
Seasonality could affect the cost of your honeymoon, so bear this in mind when you book – check the high-season of your favoured destination in advance: if you're wedding is slap bang in the middle of the most expensive time to go, consider a mini-moon (see below) and do the big trip when prices have dropped.
"Mini-moons" are an increasingly popular alternative – a short break after the wedding, followed by a bigger trip further down the line. This allows you to get married when you want, but not get tied into a specific time frame for your honeymoon.
If the idea of laying on a beach for two weeks and having everything taken care of for you sounds like honeymoon heaven, all-inclusive might be the best option for you – with all costs taken care of up-front, it's much easier to holiday on a budget.
Book in advance. Planning a wedding is expensive, but leaving booking your honeymoon until the last minute will only make it pricier. Decide what you want out of your trip well in advance and book early for the best deals.
Tell people you're newlyweds: you'll be surprised how generous people are when they find out you're on your honeymoon so don't be afraid to short about it! At worst, you go on with your holiday, at best, you get an upgrade!

Have a comment or question about this article? You can contact us on Twitter or Facebook.