Why Athens should be your next city break destination

October 19, 2017
Crowned by the magnificent fifth-century BC Parthenon, glowing in floodlight at night, the Acropolis rises above neo-classical mansions and concrete apartment blocks in Athens' modern city centre. Widely considered the oldest symbol of western civilisation, it's the main reason most people come to the city, reaping hundreds of thousands of entry tickets per year. The majority of visitors pass through Athens in summer, stopping briefly to do the classic sites, on their way to the blissful Greek islands.
But there are many good reasons to make Athens your next winter city break, writes Jane Foster. It's markedly cheaper than most European capitals; it's warmer than northern destinations, with plenty of blue sky and sunshine, even between October and March; and Greeks are true hedonists, meaning that non-touristy restaurants and late-night bars are still heaving with locals through low season.
A city reinventing itself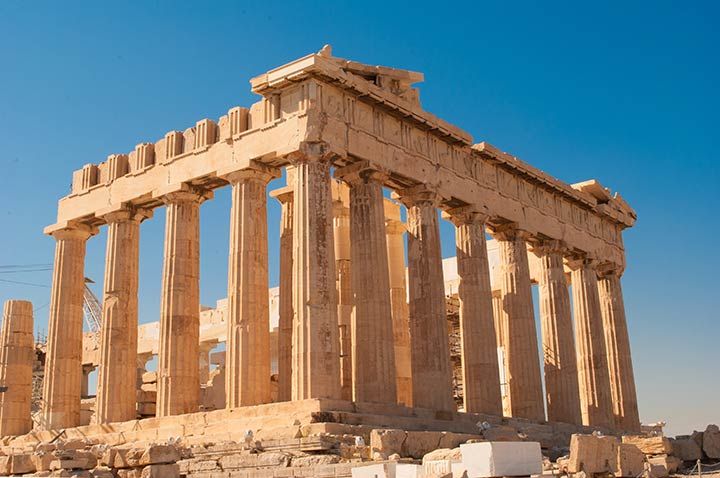 In fact, Athens is no longer a city noted solely for its ancient monuments. Over the last few years, it's been reinventing itself into an off-grid centre for start-ups, quirky nightlife venues, contemporary art and alternative tourism, so it's now full of fascinating things to see and do. So much so, that it has been declared Emerging Cultural City of the Year (2017) by Leading Culture Destinations, a platform that recognises and promotes the world's best destinations for cultural experiences.
Strangely, the economic crisis has played a big role in the Athens revival, forcing younger Greeks to reconsider their country's assets and their relationship with their culture, and look for innovative ways to redirect their destinies. The fact that Athens hosted the 2004 Olympic Games, instigating several big building projects, such as the ultra-modern Acropolis Museum (which eventually opened in 2009) and extensions to the Athens metro system, also helped prepared the city for its renaissance.
The new generation of Athenians have realised that tourism today is increasingly about "experiential" travel, so they've devised a host of informative and amusing tours to help visitors explore and understand their city. The Athens Food Walk is a three-hour culinary binge, calling at the 19th-century iron-and-glass Central Market and family-run delis in Monastiraki and Psirri, with tasting along the way; Photowalks in Athens take you to iconic archaeological sites such as the Acropolis and the Temple of Zeus, in the company of a professional photographer who will help you find the best viewpoints for your shots; while the three-hour Street Art Tour showcases the work of local graffiti artists, inspired by the political situation and the refugee crisis to make colourful thought-provoking statements on walls in the edgy neighbourhoods of Exarchia and Metaxourgio.
Funky boutique hotels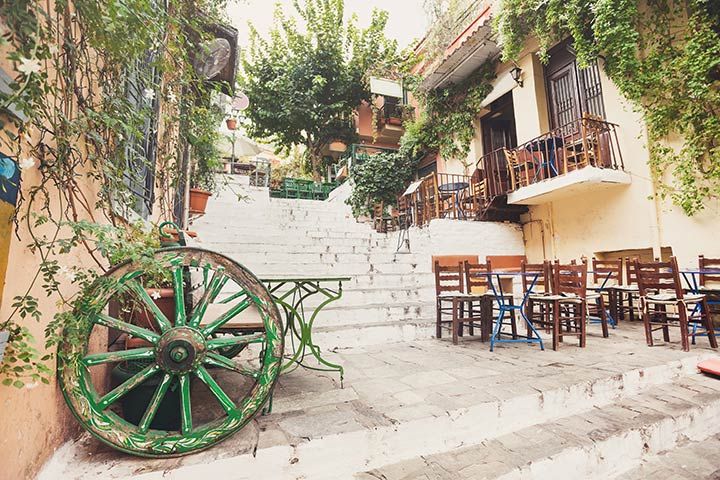 Over the last decade, some of the lovely pastel-coloured neo-classical buildings in the city centre have been renovated to create small mid-range boutique hotels, with an emphasis on funky interior design and personalised service from friendly staff. In the past, people would joke that Greek breakfast consisted of "coffee and a cigarette", but the new wave of hoteliers are aware that visitors want more than that, so if you're lucky you'll be treated to a feast of freshly-squeezed orange juice, creamy Greek yoghurt with mountain honey, home-baked tiropite (filo-pastry cheese pies), tasty omelettes and good strong coffee – in effect, brunch, which will set you up for a full day's sightseeing.

Old-fashioned cafes and modern Greek taverna fare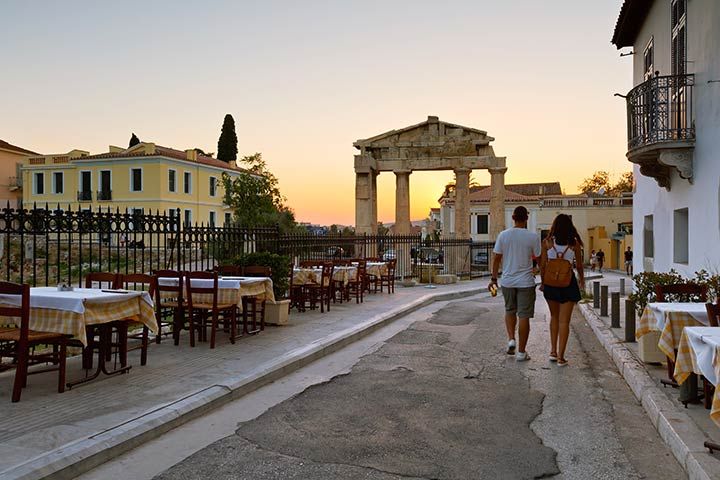 On a chilly winter evening, few things are more heart-warming than dinner by a blazing log fire. Plaka, below the Acropolis, is over-run with tourists through summer, but come autumn, Athenians reclaim it as their own, to frequent several lovely old-fashioned cafes with open fires, such as Anafiotika (Mnisikleous 24B; +30 210 32 44428), To Kafeneio (1, Epicharmou Str; +30 210 32 46916) and Yiasmeni (23 Mnisikleous Str; +30 21 30 417937) , all serving drinks and light meals, including savoury pies, colourful salads and syrupy baklava. Another popular winter venue is rustic Klimataria (Theatrou Square 2; +30 21 0321 6629) close to the Central Market in Psirri, which has been serving up oven-baked mousaka and hearty meat casseroles since 1927, accompanied by much-loved live bouzouki music after dark.
In contrast, fashionable young Athenians who've had enough of "granny's kitchen" have initiated the emergence of modern Greek taverna fare, using local seasonal produce and innovative chefs to recreate time-worn traditional recipes. There are lots of places following this trend, especially in the hip Kerameikos neighbourhood – two inexpensive eateries that stand out are Kanella (Konstantinoupoleos 70; +30 21 0347 6320), where you might choose from kokkinisto (beef stewed in onion and tomato) or pork fillet with leeks and lemon, and Sardelles (Persefonis 19; +30 21 0341 3440), which specialises in seafood dishes, such as mussels in ouzo and garlic, or grilled octopus.
Hedonism or relaxation?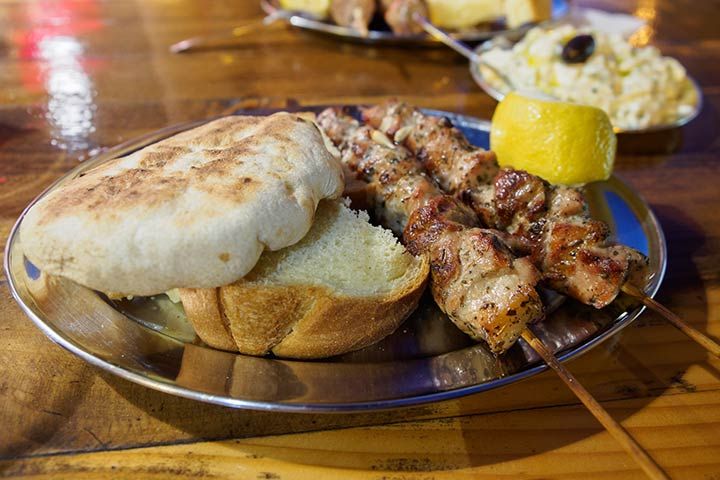 Despite its economic woes, the city keeps sprouting new cafes and bars, thanks to its citizens' irrepressible enthusiasm for late-night socialising – many bars stay open till 3am. The most happening areas lie between Syntagma and Monastiraki, and in the neighbourhoods of Psirri and Kerameikos. Needless to say, the period between Christmas and New Year sees bars decked in fairy lights and glittery decorations, creating a cosy festive atmosphere.
After a long night out, do as the locals do, and indulge in Athens' yummy street food – choose from ubiquitous souvlaki (barbecued pork or chicken, wrapped in warm pita bread, with garlicky tzatziki, tomato, onion and chips), or calorie-laden loukoumades (freshly-fried bite-size doughnuts, drizzled with honey and a sprinkle of cinnamon).
If all this sounds too excessive, zone out for a relax-and-detox session at the grey marble Al Hammam (16 Tripodon & Ragava 10; +30 21 1012 9099) in Plaka, where rituals include exfoliation and olive soap bubble massage, or a massage with fragrant Damask rose essential oil. Nearby, in Kolonaki, the Apivita Experience Store showcases its own line in natural beauty products (many good hotels stock miniature bottles of Apivita shower gel, shampoo and body creams in their bathrooms) and also has a day spa doing facials, body treatments, massage and sauna.
For those who prefer a back-to-nature experience, Lake Vouliagmeni is a must, lying outside the city centre, near the coast. Here, natural thermal springs keep the lake at 22C, even in winter, and you can bathe from a stone-and-wood deck, or just paddle and let tiny garra rufa (doctor fish) nibble your feet to exfoliate surplus skin.
Quirky boutiques and tasty souvenirs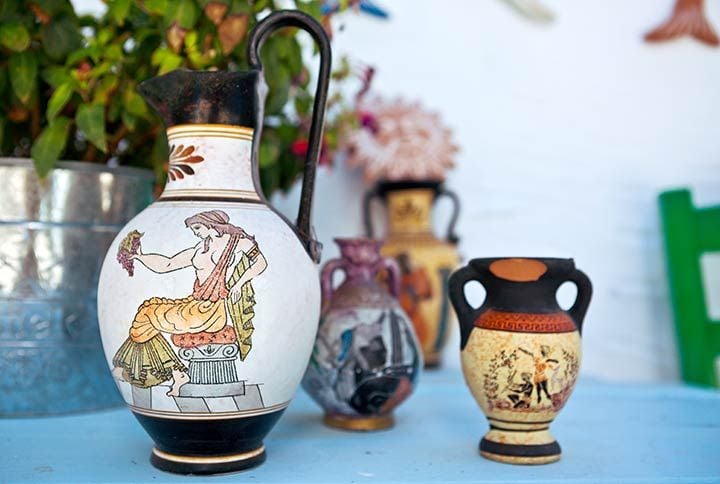 On your final day in town, you'll probably want to browse the shops for gifts to bring home. Track down some of the newly-opened quirky little boutiques, stocking one-off pieces of clothing, accessories and jewellery created by young Athenian designers. One of the best is Forget-me-Not in Plaka (100, Adriannou St; +30 210 3253740), where you'll find hip tote bags and T-shirts, ceramics and handmade toys. Or call at To Pantopolion in Koukaki (Dimitrakopoulou 34; +30 210 3254890), near the Acropolis Museum, where you can buy Greek olive oil, wine, cheeses and honey. There's been a revival of people returning to work on family farms, with an emphasis on quality rather than quantity, and the results are impressive - many producers have gone for a cool packaging too, with funky Greek lettering, making elegant and tasty souvenirs from the sun-kissed Greek countryside.
Have a comment or question about this article? You can contact us on Twitter or Facebook.