10 things to do in Iceland

October 20, 2017

Iceland is a place of extremes. Known as 'the land of fire and ice', it's home to lava-filled volcanoes, mighty glaciers, sweeping scenery and more adventures than you can shake a stick at, writes Katie McGonagle.
With plenty of cheap flights to Reykjavik it's an easy weekend away, whether you're thinking of a romantic escape or a quick trip with the kids.
However, check out our top 10 list of things to do in Iceland and you might find yourself wanting to stick around a bit longer…
Tick off the northern lights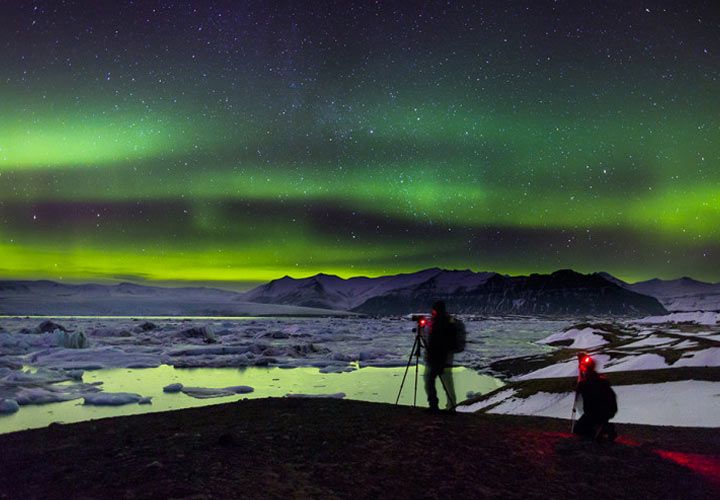 These dancing lights in the sky have been the object of fascination for centuries, and it's no different today. Iceland is one of the prime places to spot them, especially if you visit between September and April when they're at their most visible.
For the best chance of a sighting, get away from the bright lights of Reykjavik on a guided excursion – a bit of local knowledge goes a long way to finding the best spots to see the lights. Alternatively you could hire a car, although you'll need to be comfortable with driving in icy conditions. Another option is to head to the harbour and sail out to sea, giving you the best chance of a sighting on a clear night.
Have a whale of a time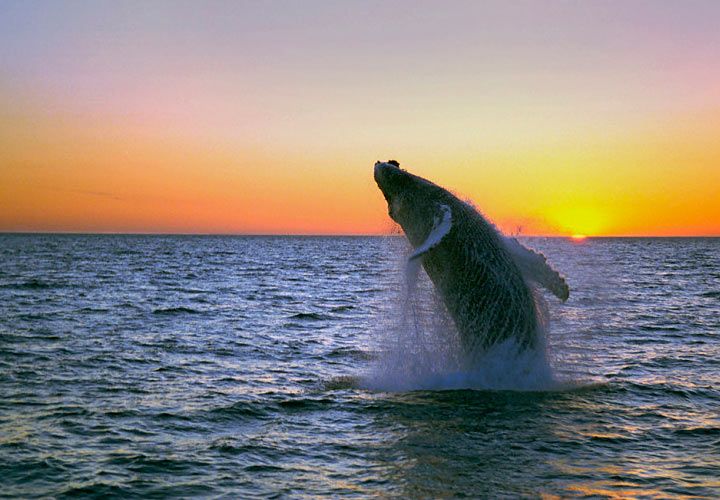 If you fancy hopping on a boat by day, too, then you could spot some of the minke and humpback whales that frequent the waters around Iceland's coasts. Some tours claim a 90% success rate on sightings, so be sure to have your camera charged and binoculars at the ready.
There are dozens of boat trips departing from Reykjavik, some taking as little as two hours while others spend a half-day out at sea. As well as whales, look out for the white-beaked dolphins and harbour porpoises that are a common sight in the North Atlantic.
Take a Golden Circle tour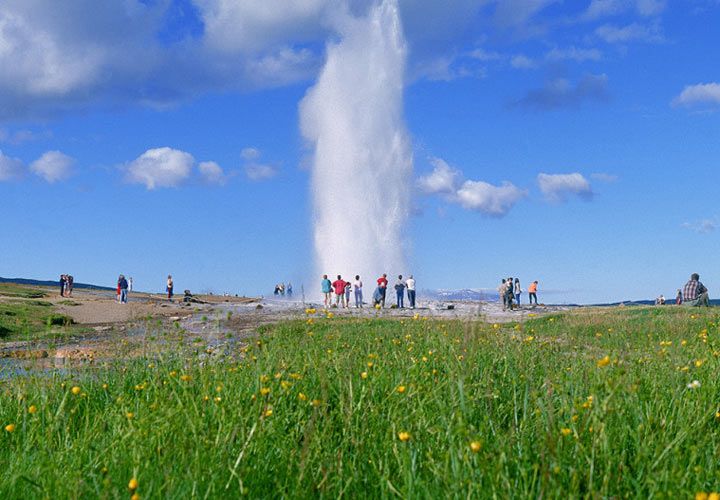 If you do nothing else in Iceland, do this. In one day, you'll get a glimpse of Iceland's other-worldly landscapes, tick off its most beautiful scenery, and understand a little more about the nation's history.
Visit Thingvellir National Park first, a UNESCO World Heritage Site which hosted the world's oldest existing parliament. Next, prepare to be amazed by the power of Gullfoss waterfall, where the torrent of the Hvita River plunges 32 metres down into the canyon below. Catch it on a good day and you might even see a rainbow arching over the falls.
The last stop on the loop is geothermal hotspot Haukadalur, where you can see the Geysir and Strokkur geysers erupt – the latter goes off at 10-minute intervals, whereas the former erupts only on occasion – plus a host of hot springs, fumaroles and bubbling mud pools.
Get wet in the Blue Lagoon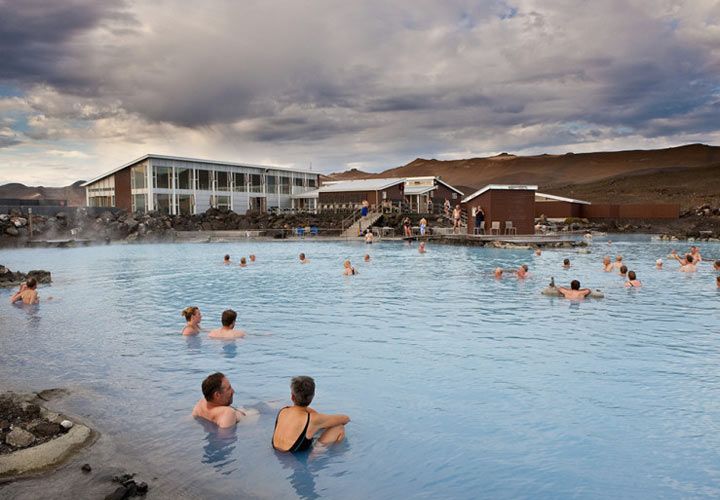 Another must-do for any Icelandic visitor is a swim in the mineral-rich waters of the Blue Lagoon. It's just a 45-minute drive from the capital, and with temperatures in the pleasant 37 to 39-degree range, it's like stepping into a warm bath – albeit outdoors and on a rather larger scale.
The waters are rich in minerals such as silica and sulphur – the silicates lend it the signature cloudy blue colour – and there's even a spa on-site if you want to take full advantage of their supposed healing powers.
Hike up a glacier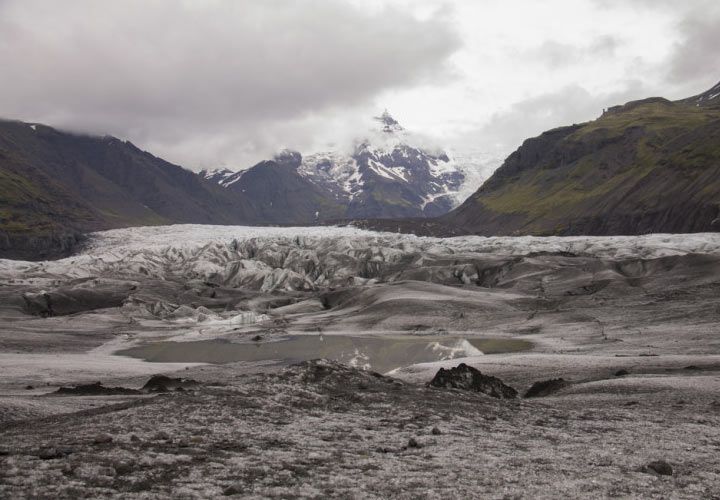 Hiking across the icy expanse of an enormous glacier that sits on top of a volcano? This is Facebook and Instagram gold, and definitely one to add to your Icelandic wish-list.
If it sounds like it should be just for Bear Grylls types who know how to wield an ice axe, rest easy – it's a moderate hike across the ice wearing crampons so you'll need to be reasonably fit and have hiking boots and waterproofs, but there's no need for ice climbing experience. And the rewards of venturing out onto the Sólheimajökull glacier tongue, which sits over the Katla Volcano, more than make up for the effort.
Spend a day in Thingvellir National Park

While Golden Circle tours make a quick stop here, if you've got time to devote a whole day to this national park you'll be rewarded with a richer experience. Thingvellir translates as 'parliament plains', because this is where the Althing, or general assembly, was established in 930 AD and continued to meet until 1798.
It's also set right on the ridge between two tectonic plates, so the landscape is peppered with huge fissures and cracks including the most impressive, the Almannagjá Gorge, at the eastern edge.
Drink a shot of Black Death schnapps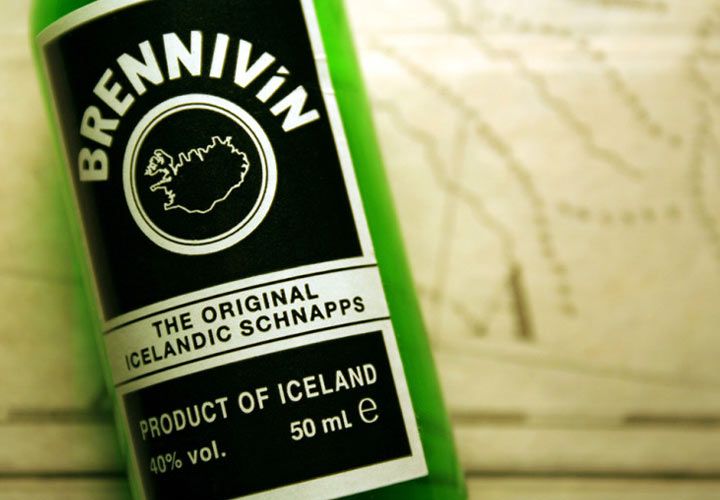 Scandinavian cuisine is known for its, ahem, interesting flavours, but little matches Iceland's signature drink. Distilled from potato and flavoured with caraway seeds, brennivín is traditionally drunk at the midwinter feast – supposedly to mask the flavour of the putrefied shark meat, or hákarl, which is consumed at the same time.
It's said to be a favourite of Foo Fighters frontman Dave Grohl, though if it's not quite your taste, there are more palatable alcoholic options. Reykjavik has a burgeoning beer scene – interesting, since the amber nectar was illegal until 1989 – with a growing number of brewery tours around the capital.
Go snowmobiling
Fancy an extra shot of excitement? Well, hop on the back of a snowmobile and take to the face of Europe's second-largest glacier.
This exhilarating trip will get you closer to the vast expanse of Langjökull than any other, with epic views as you whizz over the icy surface. It's available year-round, usually with pick-ups from Reykjavik or the hotels around Gullfoss.
Take a stroll around Reyjkavik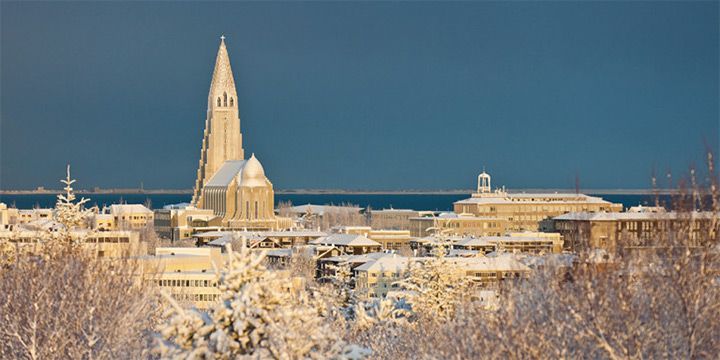 If all the adventure starts getting a bit tiring, take it easy with an afternoon stroll around the capital city. There are a few noteworthy museums and galleries, but Reykjavik isn't really about racing around lots of high-profile sights – this is a place to wander around and let its quirky charm grow on you.
It's also worth a detour to the viewing deck at the Perlan, which has the best views across the city.
See where they filmed Game of Thrones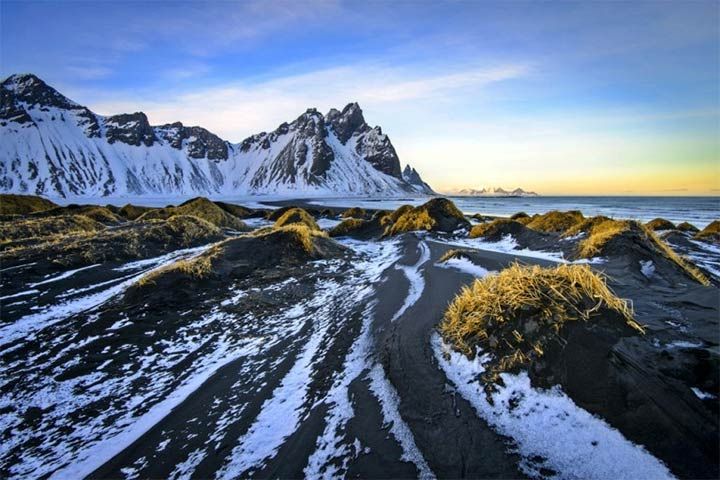 Iceland's epic landscapes are so photogenic, they've been used as the backdrop for many a film or TV series, from The Secret Life of Walter Mitty to Fortitude and, most recently, Game of Thrones.
Now you can tour the gorges of Thingvellir, stomping ground of the White Walkers; visit the Thjorsárdalur valley where one of the show's most dramatic scenes was filmed; and stop off at other sites used in key scenes from the series.
The facts you need to know:
How to get there
There are flights year-round to Keflavik International Airport in Reykjavik with Icelandair, Wow Air, easyJet, Norwegian and British Airways, plus seasonal flights from TUI. Direct services are available from London Gatwick and Heathrow, Manchester, East Midlands, Birmingham, Bristol, Edinburgh, Aberdeen, Glasgow and Belfast.
A Gatwick to Reykjavik flight with Wow Air starts at £32.99 one-way, or £34.90 with Norwegian, though if you're tied to dates or want to travel in peak seasons, fares can be considerably higher.
Hotel prices
Don't expect to find cheap accommodation in Iceland, but if you're on a budget, it's best to stick to Reykjavik where at least the amount of choice helps keep prices down, and the mix of international brands such as Radisson Blu and Best Western with local chains or independent accommodation will give you greater flexibility.
If you've got a bit more spending power to play with, there are some beautiful lodges and spa resorts available outside the city around some of the key tourist sites, but expect to pay for the privilege of these scenic surroundings.
Getting around
Reykjavik is reasonably compact so if you're staying somewhere central, you can probably walk to most restaurants or tourist attractions. Taxis are relatively pricey, so if you want to save your feet, invest in a Reykjavik city card, which offers unlimited bus travel plus discounted access to museums and a ferry trip to Videy Island. Prices start at about £25 for a day but at £40, the three-day pass offers better value.
For getting outside the city, car hire is relatively easy – though again, not cheap – but be wary of tricky driving conditions in winter.
Eating and drinking
Reykjavik has a cosmopolitan restaurant scene, so you'll find food from around the world, including some more innovative spots that combine elements of Icelandic cooking with international influences.
Cappuccino: £3.77
Bottle of beer/lager: £7.12
Three-course meal for two: £85.47
Currency: Icelandic krona
Source: numbeo.com
Have a comment or question about this article? You can contact us on Twitter or Facebook.