Top 10 Things To Do In Barbados
10 of the best things to do in Barbados
October 15, 2021
From shopping in lively Bridgetown and mingling with locals at a Friday night fish fry or a laidback local 'rum shop' to riding Atlantic waves, or just lounging in the shade on a white-sand beach, Barbados has everything you need for a perfect Caribbean break. Create your must-see list with our guide to the best things to do around the island.
1. Hit the beaches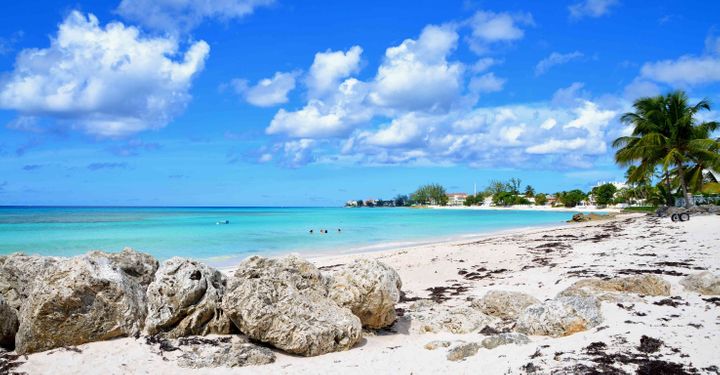 White sand, blue water, nodding palm trees casting just the right amount of shade... that's what you came to Barbados for, right?
Luckily, even the powder-white sands of the so called 'Platinum Coast', lined by the island's poshest and priciest hotels, are public, and there are plenty more sandy stretches on the south and west coast. Rockley Beach (also known as Accra Beach) is family-friendly, with safe, shallow waters for tots, sun-loungers for hire and beach shacks selling cold drinks and snacks. Carlisle Bay, with its curve of sugary sand, is handy if you're in Bridgetown, but can get crowded so try Alleynes Bay further north. It's a favourite with locals and has plenty of bars purveying rum cocktails, cold beer and spicy Bajan snacks.
If you're looking for wind-driven watersports, head to Silver Sands, near the south tip of the island.


2. Ride the waves at Bathsheba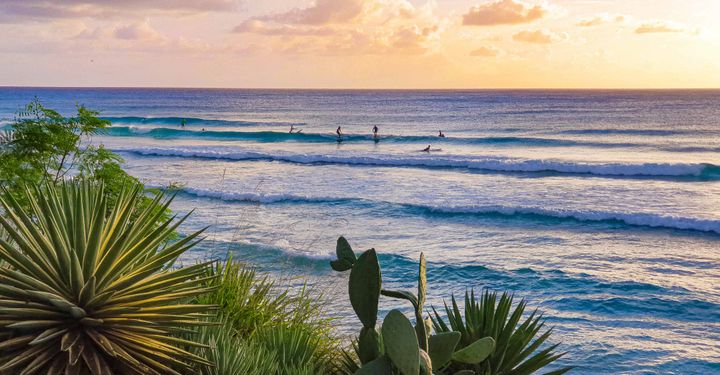 The rainbow wings of kite-surfers swoop above white-crested rollers at Bathsheba on Barbados' rugged east coast, where Atlantic breezes create perfect surfing conditions, and the Soup Bowl is the island's top break.
You'll find more excellent breaks at South Point, the southern tip of the island, and on the south coast at Brandons and Batts Rock – in fact, there are surf beaches all the way around Barbados' shores.
If you don't surf, you can sit on the beach with cold beer and watch the experts at play. Outfits such as Barry's Surf Barbados will rent you a board and, if you're an absolute beginner, their introductory surf lessons will have you riding the waves like a pro in no time.


3. Explore a tropical paradise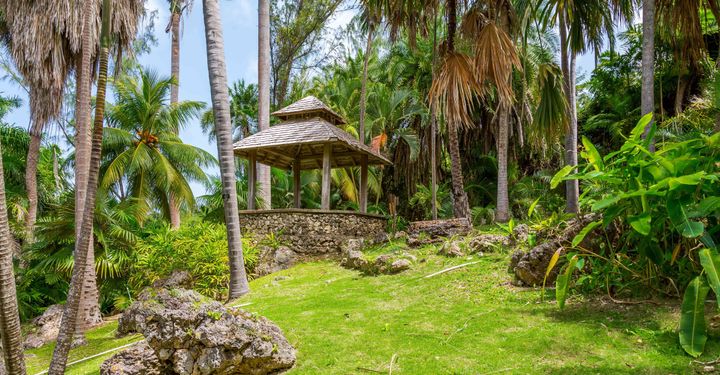 Escape the tropical sun for a stroll in the cool shade of palms and tree-ferns that surround waterlily ponds at Andromeda Botanic Gardens, where butterflies and hummingbirds flit among brilliantly coloured blooms. There's at least 500 plant species to discover within the gardens, which were established in the 1950s. Entry is BD$30 (around £10) for adults.


4. Go underwater in a submarine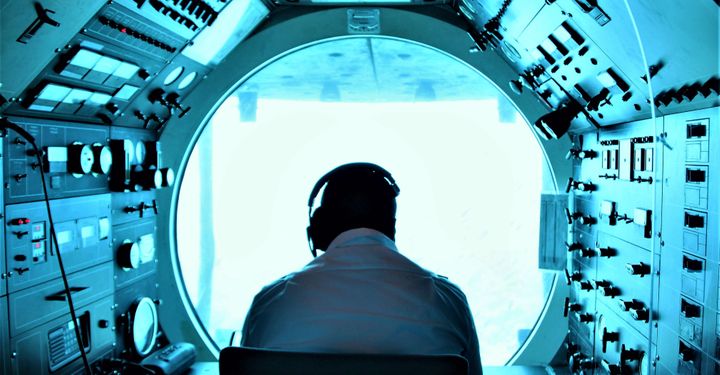 Fancy some underwater exploration but not so keen on getting up close and personal with sharks and jellyfish? Board an Atlantis submarine for a journey that takes you up to 45m (150ft) beneath the Caribbean waves!
On the 90-minute journey, you'll discover shipwrecks, coral reefs and a menagerie of colourful marine creatures around the coasts of Barbados. Tours depart from Bridgetown and tickets start at £81.50 for adults and £43 for children.


5. Go underground at Harrison's Cave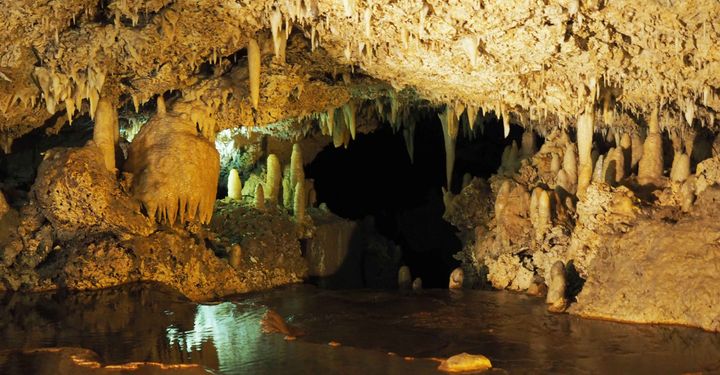 Deep beneath the lush green hills in the middle of the island lies a secret world of limestone caverns, trickling streams and white stalactites and stalagmites rising from crystal clear pools. This is Harrison's Cave, a system of grottoes and passages around 2.3km (1.5 miles) long. A mini tram carries you to the echoing, 15m (50ft) high Great Hall, which as the name suggests is the largest cave in the network.


6. Watch a game of cricket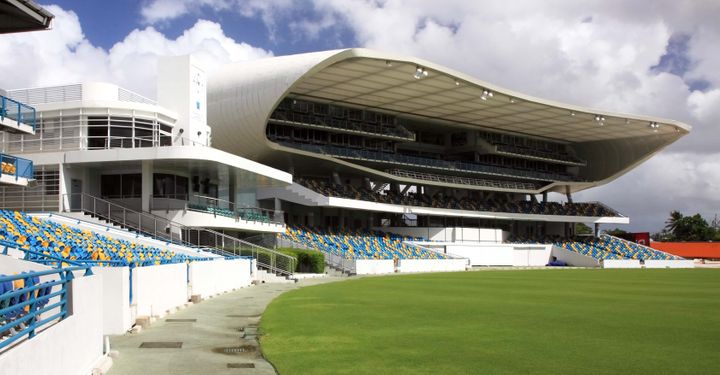 Pay your respects to national hero Sir Garfield Sobers, whose statue stands outside Bridgetown's Kensington Oval cricket ground, then take a tour of the historic venue, founded in 1882.
If you're there between January and April, you can catch a test match with the West Indies facing off against England or other Commonwealth sides. And, for real cricket fans, there's the Cricket Legends of Barbados museum, crammed with cricketing memorabilia, just a short stroll from the stadium.


7. Join the fry-up at Oistins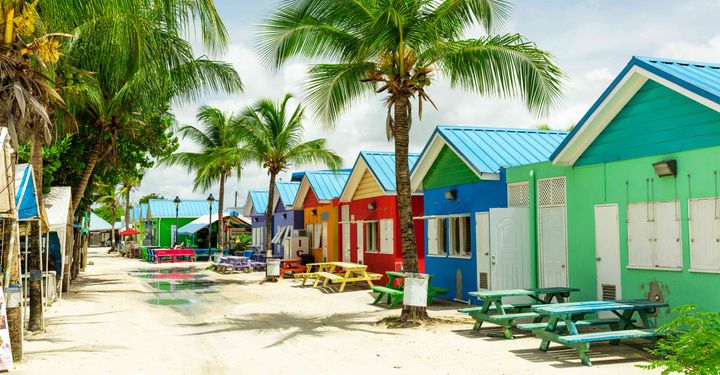 Everyone on Barbados seems to make for Oistins on the south coast for the Friday night Fish Fry. Beach stalls serve up Barbados's signature flying fish sandwiches, as well as fried shrimp, lobster, tuna and chicken, all with favourite Bajan trimmings such as grilled plantain, breadfruit and rice and peas. You'll enjoy your dinner to the booming soundtrack of reggae beats laid on by local DJs, which goes on long after midnight, so you can dance off your high-calorie dinner.


8. Explore by bike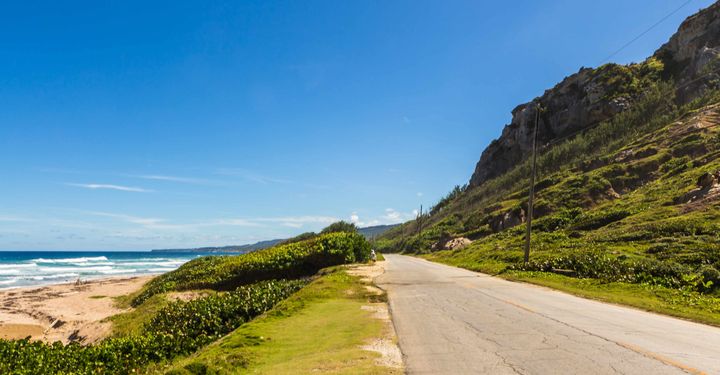 Rent an e-bike from Barbados Bike Tours to explore on two wheels without breaking a sweat. There are plenty of easy-going routes on local roads, with no shortage of places to stop for refreshment. For a real sense of achievement, ride through misty forests to the top of Mount Hillaby, the island's highest point – at 320m (1,120ft), it's not an epic challenge, and with an electric assist you don't have to be super-fit.


9. Try the local tipple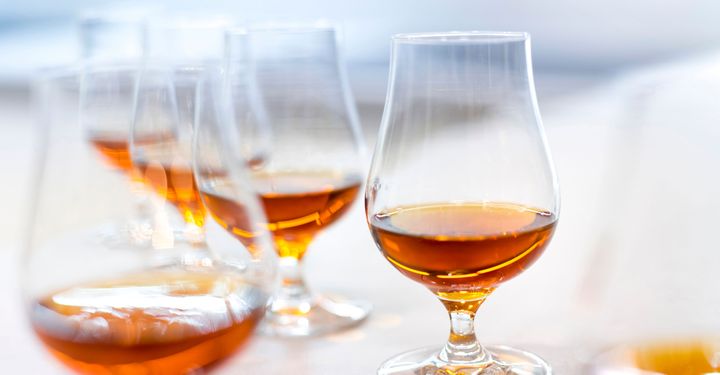 If you're used to the rough white spirit that goes into rum cocktails in most British bars, a tasting tour of the Mount Gay distillery will be a revelation. Elegant rums created by Mount Gay's master blends are for sipping, not swigging. We liked the XO Peat Smoke Expression, a limited edition drop aged in Islay malt whisky casks, and the 1703 Master Select, created to celebrate the founding of the distillery.
Mount Gay claims to be the world's oldest rum distillery, and the tour traces the history of rum-making in Barbados.


10. Shop 'til you drop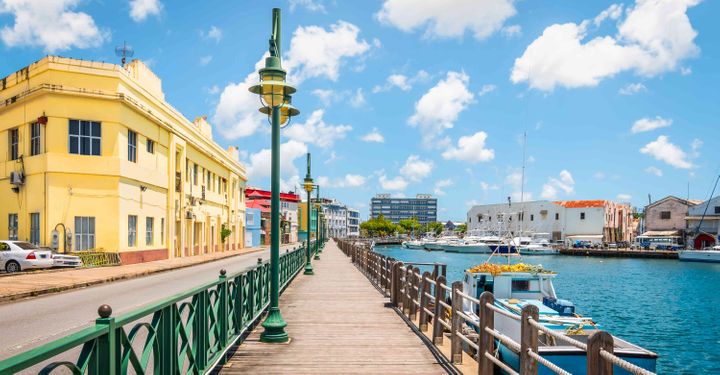 Bridgetown, Barbados's petite and pretty capital, is a port of call for dozens of cruise ships, so it's a paradise for those in search of a duty-free bargain. You'll find well-priced diamond and Colombian emerald jewellery at numerous specialist stores, and designer timepieces at shops such as The Royal Shop. You'll find lots of top brands too under one air-conditioned roof at Limegrove Lifestyle Centre in Holetown, a few miles north of central Bridgeton, where connoisseurs of fine cigars will find the best of Cuban tobacco at La Casa del Habano. Looking for a piece of quirky, colourful Bajan art or craftsmanship? Make for the Pelican Craft Centre to find almost 40 shops and craft studios and an art gallery showcasing work by local talents.
You'll need your passport to buy duty-free goods, and if you're planning on stocking up on duty-free rum, cigars, or other tobacco and liquor products, you must collect them at the airport on your way home. Bear in mind, too, that you may have to pay tax on some purchases on your return to the UK.


Have a comment or question about this article? You can contact us on Twitter or Facebook.