10 things you didn't know about cruises
September 27, 2022
Want to book an all-inclusive holiday at great value but tired of your usual getaway spots? It's time to get onboard with cruise holidays!
Full of fantastic benefits including the ability to explore a number of destinations in one trip, a wealth of on-board facilities and the option to do as much or as little as you want while on ship, it's clear to see why this type of holiday is so popular.
Still need convincing that a cruise holiday is for you? Here are ten things that might just change your mind.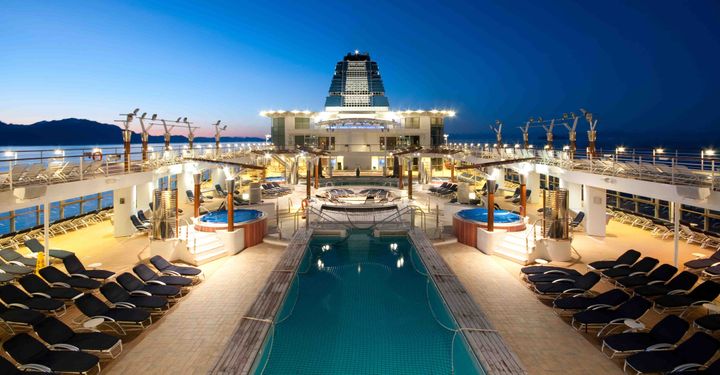 1. You'll never be bored
If you're worried that you'll be stuck for things to do while on-board and your days will consist of little more than gazing out at the deep blue sea, you couldn't be more wrong. Cruise ships are huge floating playgrounds packed with activities, amenities and entertainment to keep you busy when you're not exploring a wealth of new places on land.
Sporty types can enjoy activities such as ice skating, basketball, golf or surfing, or you can spend time learning a new skill such as photography, drama, cookery or astronomy. When darkness falls, you'll be kept just as busy. How about dining in a restaurant run by a celebrity chef, trying your luck in the casino or watching live entertainment? Many ships even have West End-style shows in huge on-board theatres.
The options are endless – the only problem you may have is fitting everything in!
2. There is a huge choice of cruise holidays
Thought that cruises only catered for passengers after long-haul, exotic trips? Think again! Nowadays, there is a huge variety of cruises on offer to suit every taste and budget.
If rolling waves and vast expanses of ocean aren't your bag, you could opt for a river cruise and take a gentle trip down the Rhine, Nile or Amazon. Exploring the Norwegian fjords or a no-fly jaunt around the UK are also good options if you want to forgo the high seas.
Have a particular interest and want a holiday that immerses you in it? Try a jazz sailing, murder-mystery cruise, or even a cookery, chocolate-making or Elvis-themed cruise!
Those looking for like-minded passengers to share their holiday with could look into a specific type of sailing such as solo cruises, senior cruises or cruises for those with a disability.
Size wise, cruise ships range from small boutique boats that carry around 50 passengers to huge city-style liners with space for more than 2,000 people.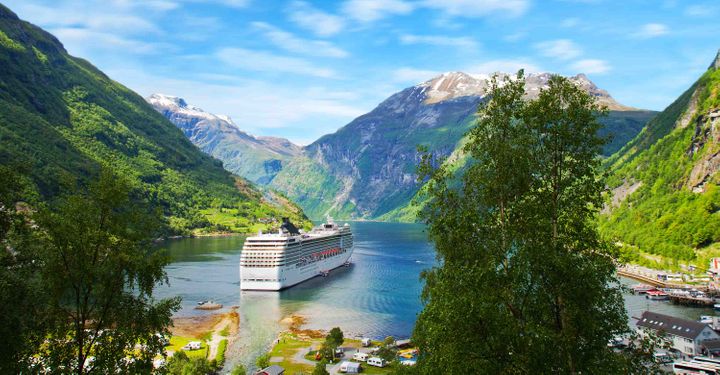 3. Cruises are a fantastic option for all ages
The big appeal of cruises is that they are hassle-free – and that applies to travellers of all ages. You only have to unpack once despite the fact you are visiting a number of destinations, everything you could need is at your fingertips and you can tailor the holiday to be as active or as relaxing as you want.
Honeymooners, for example, could opt for a Caribbean cruise and enjoy relaxing on palm-fringed beaches, pampering in on-board spas and glamorous dining in the evening. And, parents know that the kids will be kept entertained by on-board activities and the chance to make friends in a safe environment. Mums and dads get a break by day, and if you fancy an evening on your own, most cruises will let you book the services of a babysitter.
4. They are great value
One of the best benefits of a cruise holiday is that they're great value for money – despite assumptions that they're expensive and a luxury form of travel. There are a variety of ships offering cruises for every budget and many are all-inclusive in the sense that they include your flights, food and trips between destinations, as well as all the amenities you'd expect from a top resort. It means the only spending money you need is for drinks or any extras that you want to take part in.
It's worth checking the terms and conditions of your cruise before you book as some cruises offer even more value, as either add-on premium packages or as part of an ultra-all-inclusive price. Unlimited beverages, shore excursions, wi-fi usage and free pre-paid gratuities can be included here.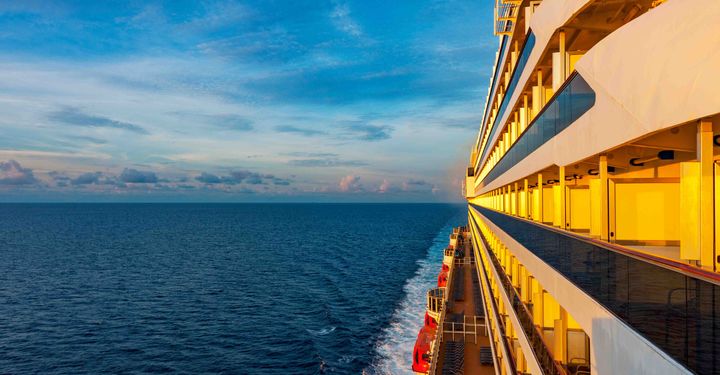 5. There are a variety of accommodation options
It's not simply a 'one size fits all' cabin situation – the size and style of your accommodation will depend on how much you want to spend.
An interior cabin won't have a window or porthole, so if you see your room simply as somewhere to lay your head, this is likely to be the most economical option. But if you fancy waking up to different scenery every day, balcony cabins give you your own private outdoor space to relax in – just like a hotel in a beach resort.
For families or groups, rooms with interconnecting doors are often available and are perfect for offering everyone their own space. And if you're looking to splash out, a suite is the most expensive and luxurious option. This will offer spacious and plush accommodation for your holiday, often with additional perks such as the services of a butler.
6. It's unlikely you'll get seasick
Worried about seasickness? Don't be. The sheer size of cruise liners along with their powerful stabilisers help to counter the motion, meaning that the chances of seasickness are low.
If you are unlucky enough to feel ill, you can buy anti-sickness tablets on board. Other remedies available include pressure point wristbands or an anti-sickness transdermal patch, generally prescribed by the ship's doctor.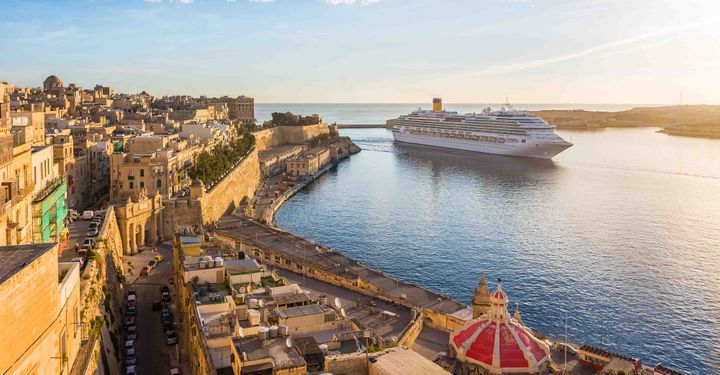 7. You can make your trip as long (or as short) as you please
Whether you're after just a couple of nights on a taster cruise from Southampton to Europe or planning to set sail on a hundred-day round-the-world jaunt, it won't be hard to find a cruise that matches your ideal holiday.
It's up to you to decide how long you want your holiday to be and exactly what you want from your trip. You might want a short Christmas market break, a two-week Mediterranean cruise or a lengthy once-in-a-lifetime trip.
8. There's destinations aplenty to choose from
Cruise holidays spoil you for choice when deciding where your next getaway will take you. A great way to visit multiple destinations in one trip, plus the chance to go slightly off the beaten track to places inaccessible on a land trip, the world is your oyster on a cruise.
Choose Europe to see highlights of the Mediterranean or Baltic, or sail the Caribbean Sea for warm temperatures, calmer seas and that faraway island feel.
If you fancy a taste of somewhere different, opt for a Middle Eastern cruise exploring the ancient cities of Jordan or rolling sand dunes of Dubai. Or why not embark on a South American adventure and experience vibrant Chile and Argentina?
It doesn't have to be all about a sunny escape either – you can visit magnificent glaciers and stunning national parks on an Alaskan cruise or opt to see breathtaking fjords with a Norwegian cruise.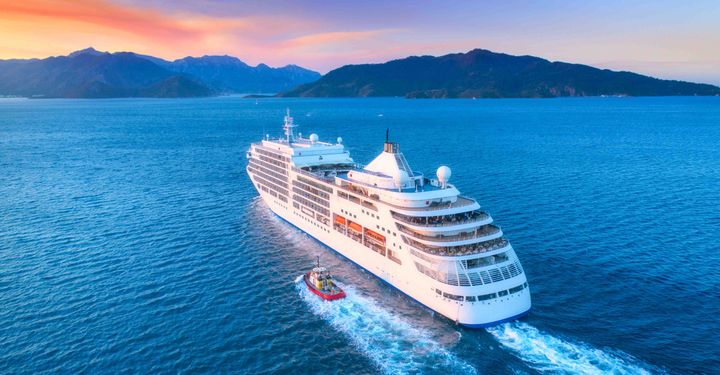 9. You can spend a few days on land
If you love the idea of a cruise but would also like to spend a few days relaxing ashore and really getting to know a destination, consider a 'cruise and stay' holiday. This will give you the option to combine the luxury of cruising with a few days ashore, either at the beginning or end of your holiday. Many cruises where you fly to the departure point offer this option.
There is also the option of a cruise-tour holiday. Again, you can enjoy the freedom of the open sea but also a number of nights on land to tour destinations not reachable by ship.
10. You can set sail from the UK
If you don't like the idea of having to fly to a port to start your tour, there are a number of UK ports to set sail from. Southampton, Tilbury, Dover and Liverpool are popular departure points and it means you can skip airport faff and go straight into holiday mode.


Have a comment or question about this article? You can contact us on Twitter or Facebook.