11 Ways To Save Money In Venice
11 ways to save money in Venice

October 4, 2019
A summer rarely goes by without hearing stories of hapless tourists being ripped off in Venice.
But don't let other people's misfortunes tarnish the beauty of this extraordinary city - you certainly don't have to spend a fortune to enjoy this wondrous place.
Here are some of the ways you can save money in Venice.

1. Try to avoid high season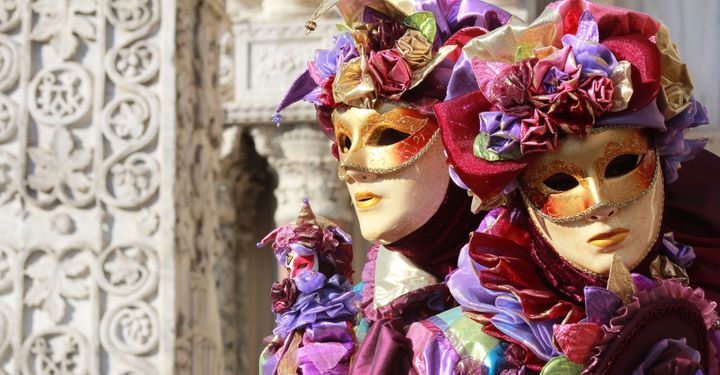 It sounds obvious, but people do have a way of picking the most popular – and expensive – times to visit Venice. June and July are high season, when high temperatures and throngs of people can make it uncomfortable to visit. Venice has a busy calendar of world-class festivals, so if you want to avoid inflated hotel prices, try to avoid the February carnival, Easter celebrations and the September film festival. As in most of Europe, the February and October half-term holidays send prices soaring as well.
Spring is one of the most appealing times to visit, although you can still get bright blue skies in winter and late autumn. In August, the locals desert the city for the seaside, but thousands of tourists take their place.
2. Use public transport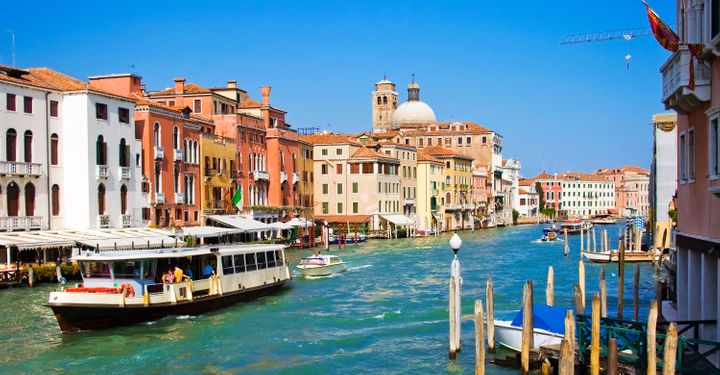 Venice is made for walking. There's little choice, really, as there aren't any roads in the centre and you can't hail a cab. But even the most diehard walkers need a rest, especially if you want to see the best of the city.
One of the easiest and most scenic ways to get around is taking a vaporetto – a water bus. But don't buy single tickets: they cost €7.50 each. It's best to order a transport pass in advance online through the official ACTV website, and choose anything from 24 hours to seven days.
Once your ticket is activated, you can hop on and off the vaporetti as often as you like (although bear in mind that airport transport is separate). It won't take many trips for you to see the savings. You can also get to know some of the islands in the Venetian lagoon, including one of the prettiest, the colourful island of Burano.

3. Don't linger in pricey neighbourhoods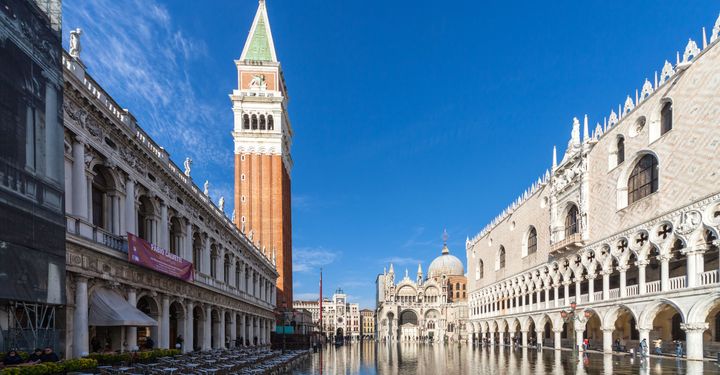 Think of all those visitors who come off cruise ships and coach tours. Where do they go all at once? Piazza San Marco – and the locals know it. The district of San Marco isn't the place to find economical places to stay, eat or drink (although there are some exceptions).
Check out the much more affordable – and relaxed – areas such as Cannaregio, Santa Croce and the studenty district of Dorsoduro.
4. Don't get fleeced over coffee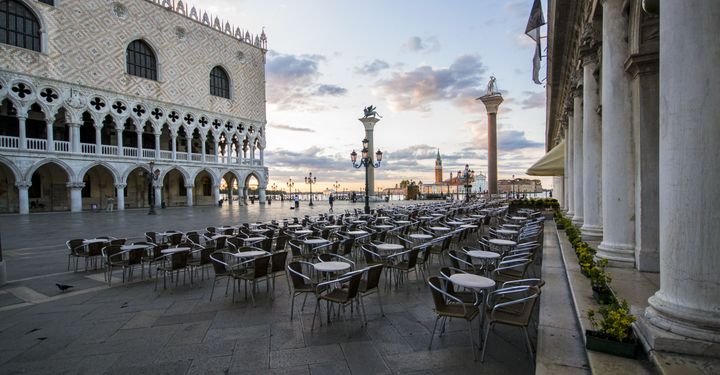 If you do find yourself in Piazza San Marco – and it really has to be visited, if only to stroll through – don't stop for a coffee unless you want to fork out about €15 for the privilege. Admittedly you're one of the world's most beautiful squares, but it's still hard to justify paying that much for some coffee and maybe a bit of warm milk.
You're also paying your contributions to the classical musicians performing in the square at certain times of the day – and you can appreciate them for free by just walking past.
5. Lunch like a local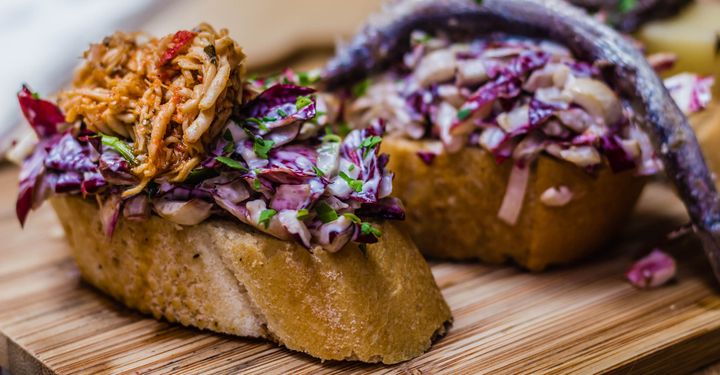 Discover the true flavour of Venice during a giro d'ombra – a Venetian version of a pub crawl.
Stop at a little hole-in-the-wall bar known as a bàcaro and fill up a plate with gorgeous cicchetti – rather like a Venetian version of tapas. Bits of bread come with ham, cheese, mushrooms or fish and cost only €1 to €2 each – and they go beautifully with glasses of Venetian wine or prosecco (about €3 to €4).
You'll find lots of these little bàcari in San Polo, Cannaregio and Santa Croce.
6. Try the street food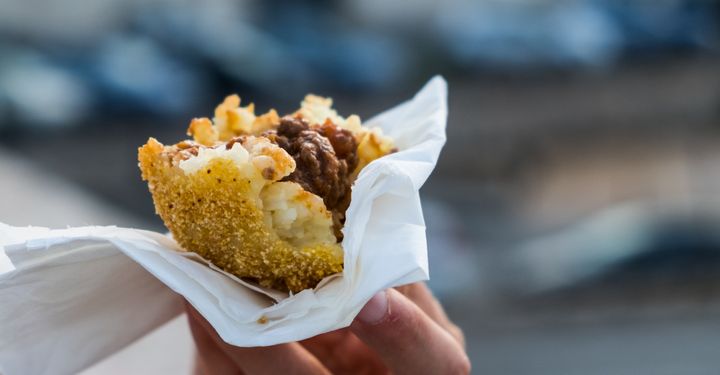 If you still have some room left after cicchetti, check out the little takeaways offering Italian street food.
One of the most delicious – and filling – is arancini, which actually comes from Sicily. This deep-fried ball of risotto rice comes with various fillings, from peas to mozzarella to ragù, and is a substantial snack.

7. Enjoy the free sights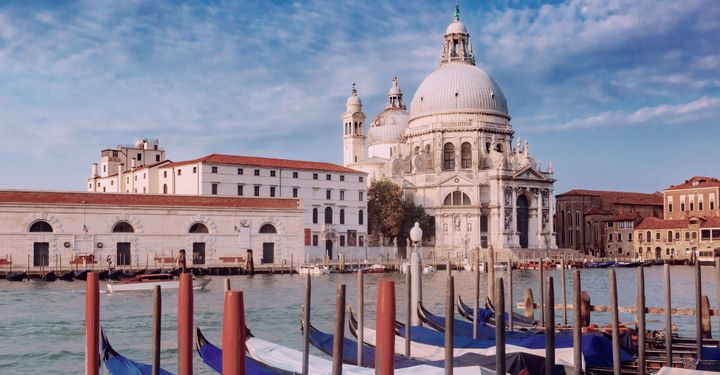 You could argue that Venice is one giant glorious work of art, but if you're a museum lover, you'll have plenty of fabulous free art all around the city. Just step inside some of Venice's historic churches to see some of the finest works to come out of the Renaissance – not to mention the grandiose Basilica di San Marco.
Look out for the compelling paintings by Tintoretto in the church of Madonna dell'Orto in Cannaregio, and the works by Titian in the majestic Santa Maria della Salute.
8. Pass on the gondola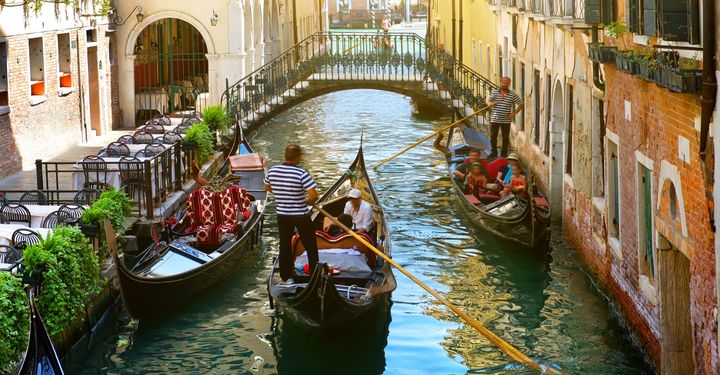 For some, a visit to Venice isn't complete without a ride on a gondola. They're all too willing to pay at least €80 for 40 minutes of being gawped at and Instagrammed while being led along busy canals.
But if you're determined to ride a gondola, the cheap alternative is to take a traghetto. These are gondolas without all the decorative trimmings, and it costs only €2 for the short ride across the Grand Canal.
9. Don't automatically tip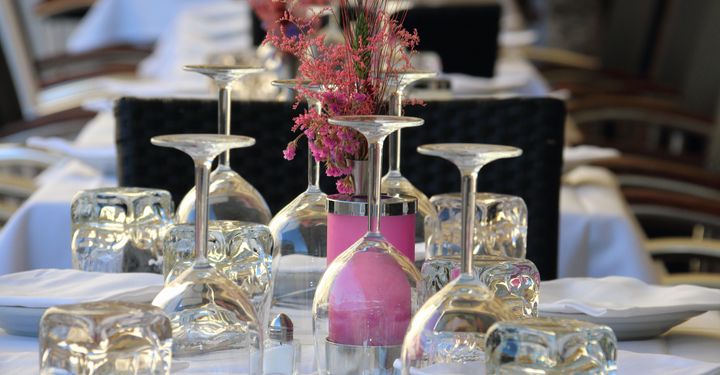 Many tourists don't realise that there's already a service charge included in the restaurant bill.
Every menu will list a "coperto", a charge that could be a euro per person, or up to €5 each if it's an expensive place.
You could add a few extra euros if you really want to show your appreciation, but it's not compulsory.
10. Try another bell tower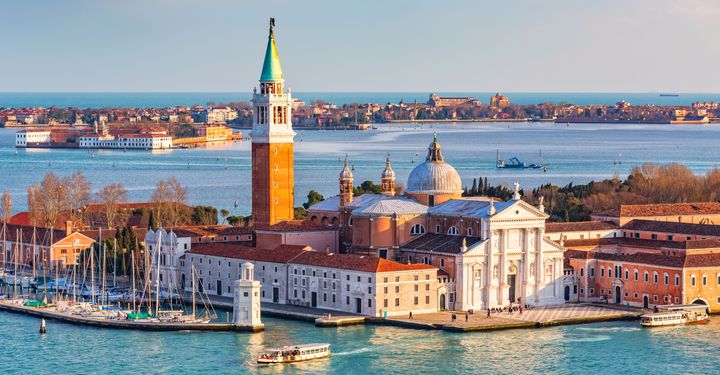 Rather than join the long queues for a visit to the top of the Campanile in Piazza San Marco, take a vaporetto to the island of San Giorgio Maggiore, which is just to the south of San Marco.
The church's bell tower costs only €5 to visit, as opposed to the €8 to go up the Campanile. And the views of Venice are spectacular.

11. Head to the beach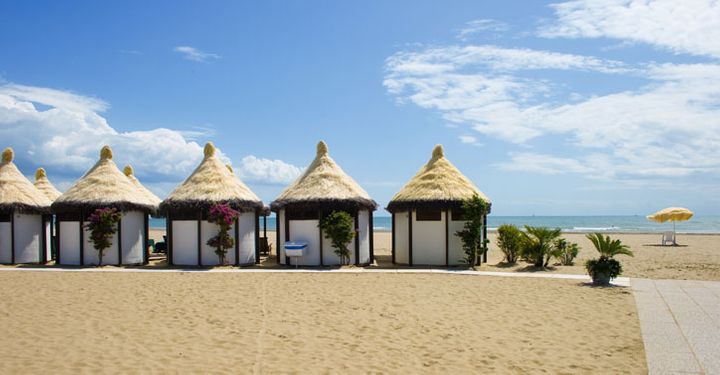 Like most Italian beaches, the sands on Venice's Lido come at a price. But if you're not fussed about renting a sunlounger, take advantage of the free beaches and chill out on the sands. These include Bluemoon Beach, the San Nicolò sand dunes and Alberoni.

Have a comment or question about this article? You can contact us on Twitter or Facebook.