8 items that are not allowed in your hand luggage
Updated July 20, 2023
Published September 25, 2018
Travelling with hand luggage only? Don't get caught out with forbidden items in your bag. After all, there's nothing worse than packing that expensive bottle of perfume and then having to leave it behind at the airport.
From liquids to sports equipment, here are eight items that are not allowed on a plane in your hand luggage.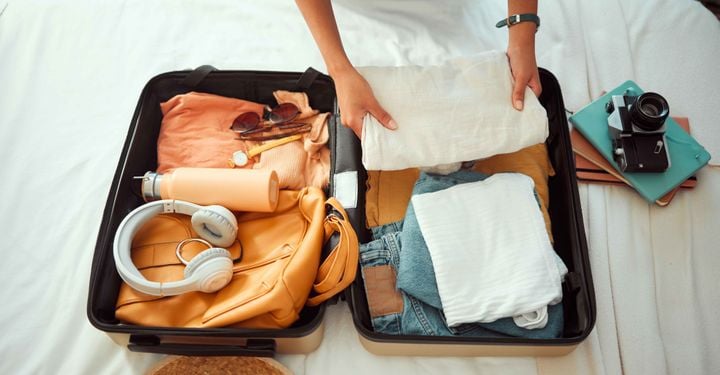 1. Liquids
Most of us know that you can't take bulk liquids in your hand luggage. Liquids of 100ml or less are permitted on the basis that all containers you're carrying can fit into a single transparent and re-sealable plastic bag.
This includes all drinks and liquid foods (including water, soup, conserves and syrups), as well as the following items:
Cosmetics and toiletries (creams, lotions, oils, perfumes, mascara and lipsticks)




Sprays (shaving foam, hairspray and spray deodorants)




Pastes (including toothpaste)




Gels (hair and shower)




Contact lens solution (and any other solutions of similar consistency).



However, there are some exemptions to this rule. Baby food and milk, for example, is permitted. You're allowed to take as much as your child will need for the duration of the flight, though you may be asked to taste it before you are allowed through security.
Similarly, essential medicines of more than 100ml are allowed, but you'll need evidence from a medical professional such as a letter from your doctor or a copy of your prescription.
It is worth noting that the rules for hand luggage liquids are set to change. It was announced at the end of 2022 that the 100ml restriction on liquids carried in hand luggage will be scrapped in UK airports by 2024 thanks to new scanning technology. While some airports have already started actioning these changes, the 100ml rule currently remains in place for the majority of UK airports.

2. Sports equipment
Hoping to get fit while you're on holiday or play your favourite sport? We have some bad news for you.
Most airlines do not permit sports equipment to be taken on board as part of your hand luggage. The general rules mean items from golf clubs and bats to skis and walking poles are forbidden on board, as does gear like fishing rods and martial arts equipment.
Strangely, some sports items in your hand luggage (such as tennis racquets and snooker cues) will make it through security at UK airports – but that's no guarantee of getting it on board.
Jet2, Ryanair and Virgin Atlantic, for example, all require sports items to be checked-in as hold luggage, so always check your airline's specific hand luggage rules before travel.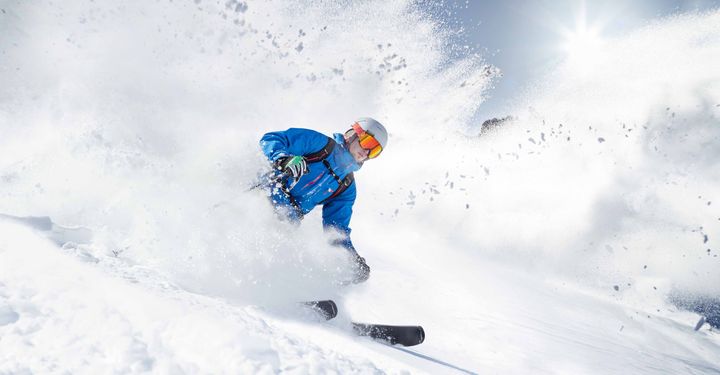 3. Musical instruments
You will have to contact your airline before you travel if you are planning to take a large musical instrument on board.
If you've left sorting this out until the last minute, your instruments may end up in the hold. Ensure you're prepared with a hard case, however, as you may have to leave it behind if it's not properly protected.
British Airways, for example, will not accept a guitar in a soft case as it does not want to be liable for any damage. It does allow smaller instruments, such as clarinets and violas, on board as part of, not in addition to, your regular hand luggage allowance.
Other airlines such as easyJet and Virgin Atlantic also permit smaller instruments to be carried on board in your hand luggage, providing they meet the hand weight and size specifications; otherwise, you may have to pay for a large cabin bag or even an extra seat.

4. Corkscrew and other personal items
Dreaming of a delicious glass of wine when you get to your villa? You'll have to put your corkscrew in your hold luggage – it's simply not allowed in your hand luggage. Similarly, knives, large scissors and non-safety matches are forbidden on board.
You can still travel comfortably with just hand luggage, however, as personal items such as nail clippers, tweezers, umbrellas and walking aids are a-okay.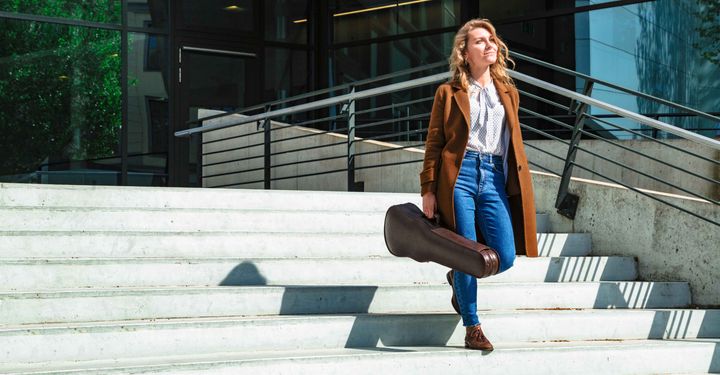 5. Work tools
Why anyone would want to do DIY while on holiday is beyond us, but work tools are another item you are not allowed in your hand luggage. This includes screwdrivers, pliers and drills, as well as more obvious forbidden items such as saws and blowtorches.

6. Fireworks and other pyrotechnics
Party poppers, toy caps, fireworks and other pyrotechnics such as sparklers and Chinese lanterns can't be carried in either your hand luggage or the hold, so if you're planning a party abroad, you'll need to leave these items at home.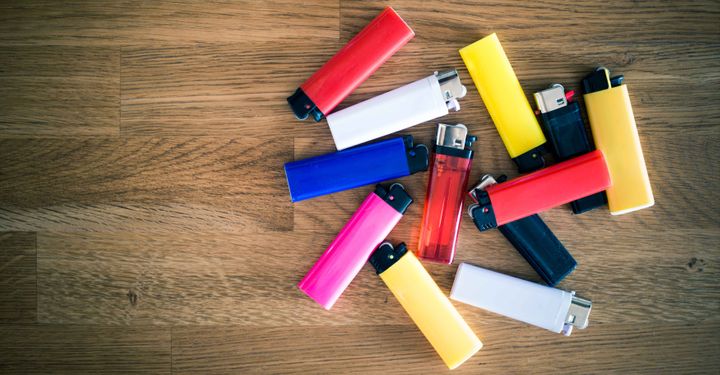 7. Multiple lighters
You are not allowed to bring multiple lighters (or any lighter fuel or lighter refills) in either your hand or hold luggage. While they're the ultimate fun souvenir for some, you will have to leave them all behind if you put them in your hand luggage.
You are allowed to keep one lighter on your person as part of your carry-on liquid allowance. It must be kept in the re-sealable plastic bag and be intended for personal use. Your lighter cannot contain unabsorbed liquid fuel other than liquefied gas.
The majority of airlines will allow one small pack of safety matches to be carried on board instead of a lighter. Again, they must be on your person and intended for personal use. Always check with your airline though, as easyJet, for example, do not allow matches onboard.
8. Tent pegs
If you are heading off to a festival abroad, you may end up sleeping al fresco if you try to take tent pegs in your hand luggage!
Camping equipment including poles, stakes, and pegs are prohibited onboard in your hand luggage, so you'll need to pack these in a checked bag if you're set on bringing a tent on holiday with you.


Have a comment or question about this article? You can contact us on Twitter or Facebook.