February 5, 2021
Mulling a little adventure for one? Ironically enough, you wouldn't be alone. The order to 'stay at home' for most of 2020 has left many of us feeling cooped up, restless, and spending more time with our loved ones than we're perhaps used to. It's led travel experts to predict a rise in solo travel in 2021 (when it's safe to do so, of course).
So if you're considering going it alone sometime this year, here's how to make the most of your solo holiday.
1. Make friends with your travelling companion: you
Every solo traveller says it: there's no better way to get to know yourself than on a single adventure. But, you don't want too many surprises about your travelling companion on the way.
Be ruthlessly honest about your travel style before you hit the road. Get a sense of your own strengths and weaknesses, your capacity for solitude, your courage and your boredom threshold, and use it to inform where to go on your first solo trip and what to do while you're there. Maybe you'll thrive on a weekend city break, or maybe diving into the deep end on a month-long adventure will satisfy your hunger for adventure and personal enrichment. Only you will know.
2. Enjoy your freedom to choose
Part of the joy in travelling solo is that you get to make all the rules. You get to go where you want to go; eat what you want to eat; and spend what you want to spend.
Life affords few opportunities for such self-indulgence, so you might as well enjoy it. Besides, it's all in your best interests: you'll likely return home happier, more confident and spiritually fulfilled.
And don't give in to that little goblin nattering away on your shoulder: "Oh, you're being so selfish travelling alone. Why don't you share it with somebody else?" This one's about you.
3. Open yourself up to the world
Speaking of best interests, try not to fall into a solo traveller trap: introversion. Instead of withdrawing inside yourself, be a glutton and wolf down the smorgasbord of new sights, smells and sensations travel dishes up each day.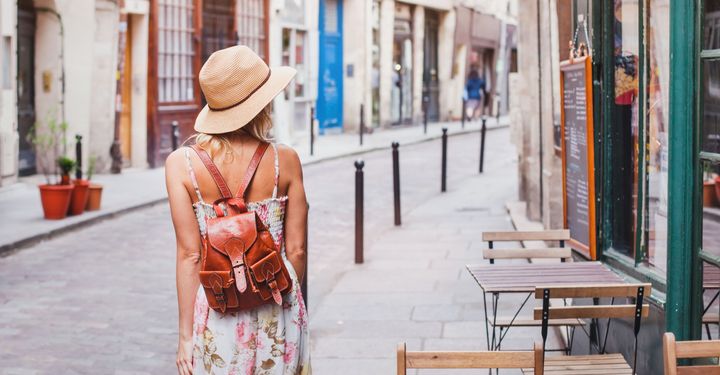 4. Lose the innocent-abroad look
Gorge on the sensory splendour of a new country or city but try not to make it too obvious. Nothing's more likely to attract the attention of seedy and suspect types than a solo traveller wandering around like a wide-eyed tourist.
Cultivate a purposeful I-know-where-I'm-going look so as not to draw unwelcome attention.
5. Go gregarious with your accommodation
Worried about feeling lonely on your solo holiday? Choose the right accommodation – a family-run B&B, a small hotel or even a hostel (they're much more civilised these days) – and you'll likely get a built-in group of like-minded travellers to befriend. Set up camp in busy communal areas to get the chat started and debrief on your day of solo adventures.
On the flipside, romantic hideaways aren't just the domain of loved-up couples. If you're searching for solitude, there's nothing better – just be prepared with a hefty amount of reading material.
6. Haggle your head off
The single supplement – whereby hotels and tour groups charge you extra for the money they'd be making from your travel companion – are the bane of the solo traveller.
Thankfully, they're becoming rarer as the swelling ranks of singletons find their force. But supplements are not writ in stone: you might be able to bargain your way out of paying one, so it doesn't hurt to ask.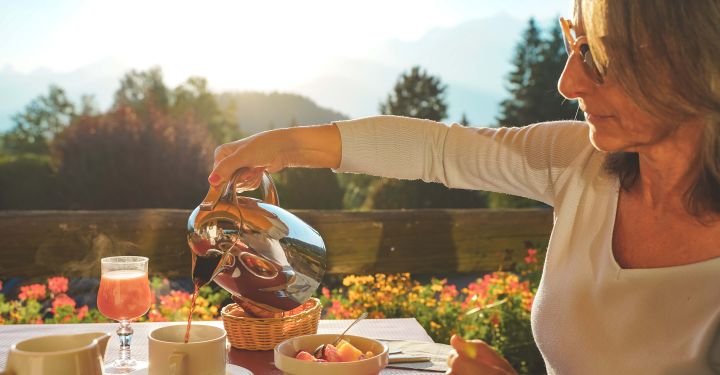 7. Go easy on the nightlife and wake up early
Once you've found your welcoming family-run hotel for a bargain, here's a tip for avoiding any awkwardness of going out in the evening alone: don't.
Leave it – at least for a night or two – to the hard-partyers less concerned about preserving their travel memories. Instead, go to bed blissfully early and haul yourself out of bed at an equally tender hour. Then, go out exploring for people-less streets to discover on your own.
8. Get really good at photography…
That so-called magic hour of the early morn is – along with early evening – often the best time of day for photography. Indeed, going solo is generally an excellent opportunity to concentrate on that great travel skill: taking telling images.
With a little learning and a lot of time, you might be surprised at the quality of the pictures you start to produce.
9. And go down an interesting side street or two
Remember, as a solo traveller you decide the itinerary, which means you can wander off the beaten track, boulevard or alleyway to your heart's content to find the coolest shots. Just remember to keep your wits about you.
You might not be totally alone: curious types often stumble upon each other exploring the very same places.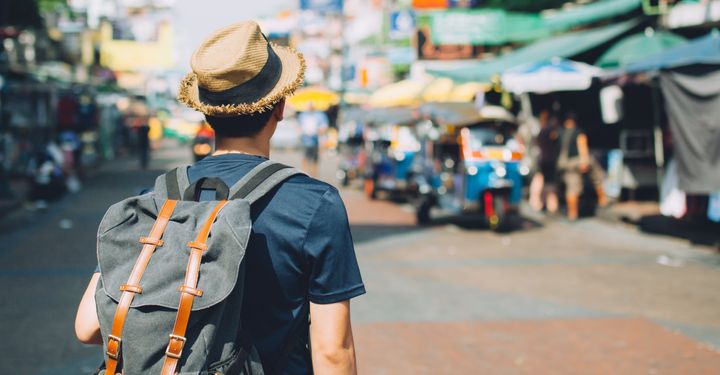 10. Opt for a tour
Speaking of fellow travellers, you can meet plenty of them – if that's what you're after – on a group tour.
On a city break, get your bearings with a free walking tour. Even if you don't end the walk with a new bestie, you'll probably come away with insider tips and local knowledge from your guide.
If you are going on a longer group tour such as a day trip, think carefully about the type you pick as it will determine who you are surrounded by. Special interest tours – birding or diving trips, say – safaris and adventure cruises seem to be particularly attractive to the solo traveller.
11. Conquer your food fear
Back at the ranch, you need to overcome a common dread of solo travel: dining alone or "solomangarephobia".
The trick here is to create a little mystery for yourself – "Who is that self-possessed person with their own table over there?" – it'll do wonders for your confidence.
Once seated, keep busy replying to emails, filling in your journal or reading an impressive-looking book – or simply look as if you're having important thoughts while you people watch.
12. Find the expats' bar
Fancy socialising? Track down that slightly worn but interesting-looking little pub or restaurant – every town seems to have one – where expats and other foreigners hang out. It's rare you won't find a few decent talkers there.
Or, have your meal at the restaurant bar for built-in conversation opportunities with the bartender and other solo travellers.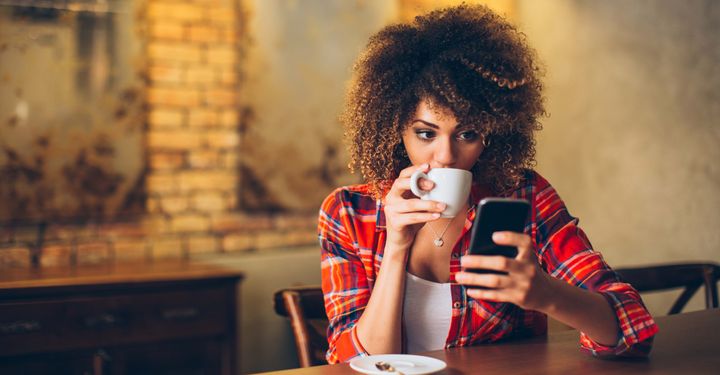 13. Play it safe
If you're concerned about safety while you're out and about, drop a post on social media or text a friend at home to let others know of your whereabouts – especially if you're going somewhere you might think risky.
Women especially might want to arrive at a new place before dark. When you arrive, the hotel reception can be a good source of advice on places in town to avoid.
That said, solo female travellers aren't always more at risk than single men. In some cultures, a lone bloke wandering into town is an instant source of suspicion (what does he want?), whereas a woman screams "safety".
14. Recognise your riches
Finally, keep in mind why you're travelling solo. There's no doubting that travel is usually cheaper when you can split costs with one or more, but you're not going it alone to save money. The rewards of discovery on a solo adventure – within yourself and in the world outside – far outweigh the few coins you might save by following the herd.