With ash-streaked glaciers and thundering waterfalls, Iceland feels wild and remote – but in reality, the country has never been easier to reach.
Budget carriers like easyJet and Wow Air offer direct links to the capital city, Reykjavík, from London and Bristol. Meanwhile some airlines, such as Icelandair, allow free stopovers of up to seven days on various routes between the UK and North America.
Travellers on a budget tend to be wary of Iceland: the country has a reputation for prices as steep as its seacliffs. However, it is possible to get great bang for your buck in the land of fire and ice – all you need is careful planning and a splash of duty-free schnapps…
Where to stay on a budget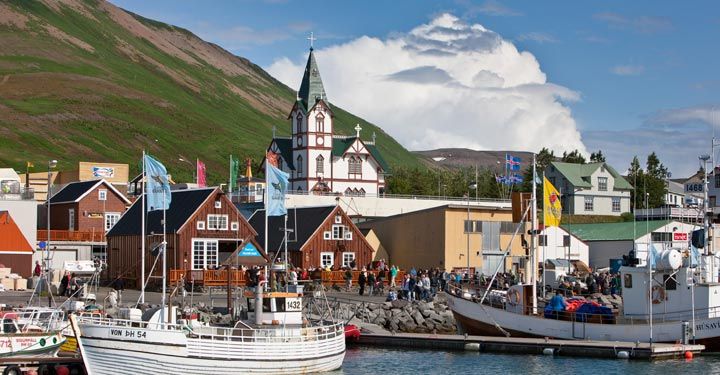 From June to August the days are long, waterfalls sparkle in the sunshine, and international tourists rush to Iceland. Reykjavík is the most popular destination and the most expensive for accommodation: even the plainest rooms can cost from ISK28,000 (£200) per night. If you have your own transport you can halve hotel costs by staying closer to the airport and the Blue Lagoon, or south of town in Grindavík. Either way, book as early as you can for a trip in summer.
South Iceland's coast is the second most popular holiday choice. Mid-range family-run guesthouses are common, but book well in advance for the best bargains. Over in less-touristed areas like eastern and northern Iceland, it's a little easier to find reasonably priced hotels and homestays – the trade-off is that you'll probably need a rental car to reach them.
Camping is the best way to save money on summer holidays in Iceland. Even travellers usually averse to canvas will be tempted by cheap prices and scenic locales: Vik Camping leans towards a black-sanded beach, while at Geysir Camping you'll awake within a few paces of the foaming geysers and Martian plains of Thingvellir National Park. Meanwhile Seyðisfjörður Campground enjoys a pleasant balance between access to local town amenities and east Iceland's great outdoors.

Where to eat on a budget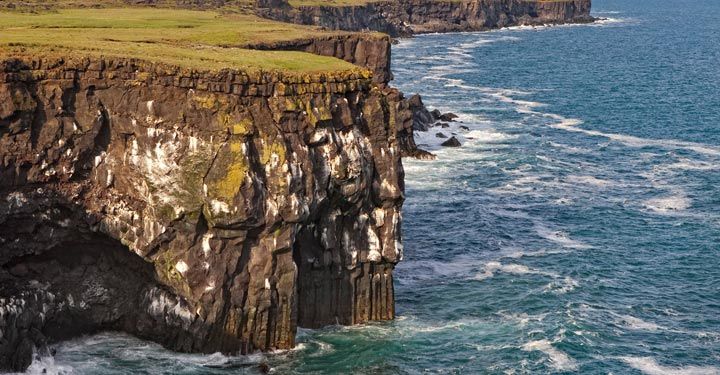 Restaurants in Iceland are expensive. But you can sample Icelandic cuisine if you follow these golden rules: choose lunches over dinners, enjoy the gourmet fast food scene, and ease the credit card pain by partly self-catering.
Hot dogs are a national obsession, and Bæjarins Beztu is especially adored by Reykjavík locals. Find other budget nosh in the capital at Viking Kebab (Engihjalli 8), take advantage of lunch specials at Ostabúðin (Skólavörðustígur 8), or multitask by eating a burger as your laundry spins at Laundromat Cafe.
Beyond Reykjavík, vegetarian cafes and set-menu lunches are the best options for diners on a budget. In Selfoss, try Yellow Restaurant (Austurvegur 3) for heaped bowlfuls of veggies, while northern Iceland's main town Akureyri is a hub for young travellers with light wallets; find good-value eats at Backpackers Cafe. And don't forget, tap water is perfectly safe, so don't waste precious spending money on bottled water, whether in supermarkets or restaurants.
What to do on a budget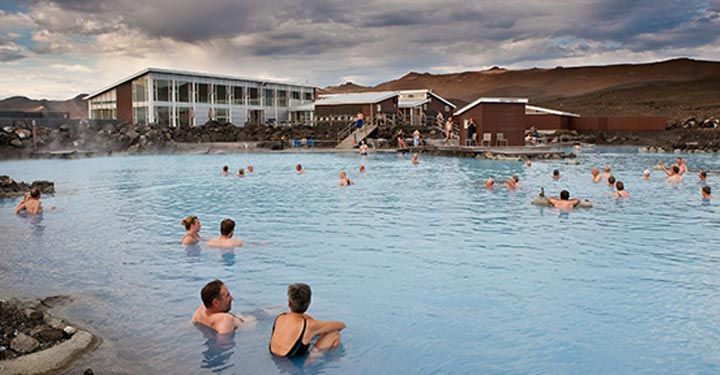 A recent government proposal to charge visitors for a 'nature pass' fell through, fortunately. As such, holidaymakers in Iceland needn't spend a single króna to feel the mist from waterfalls like Gulfoss and Dettifoss, stroll on volcanic sand along the southern shore, or watch icebergs bob in Jökulsárlón Glacier Lagoon. Each season offers something different: in midsummer, be awed by sunsets that start at 11.30pm; or visit between September and March for a chance of seeing the Northern Lights.
To experience Iceland's raw nature, the main cost is getting around. One way to economise is by ditching car hire and getting your nature fix on a day trip from Reykjavík to the 'Golden Circle' sights: gushing Geysir and Strokkur, Gullfoss Waterfall, and the lunar landscapes of Thingvellir National Park. One of the cheapest guided excursions (including transport) to all of them is run by Bus Tours, costing ISK8990 (£65) per person.
Reykjavík itself has several cost-free attractions. Get your bearings on the free City Walk (tips are appreciated, however). Next, sun yourself on Nauthólsvík Beach, browse Kolaportið flea market, nose around the Harpa building and hike up Mt Esja. If you plan on seeing several Reykjavík sights, consider the Reykjavík city card (ISK3700 (£27) for 24 hours), which provides access to museums, local public transport and ferries to Videy Island. Do the maths before you buy, as it's great value for culture vultures but not if you only visit one or two sights.
Consider cheaper alternatives to Iceland's pricier attractions. The milky waters of the Blue Lagoon are famous for good reason, but even if you trim the price by bringing your own towel and booking ahead, you'll still pay an eye-watering ISK5400 (£39). Meanwhile Myvatn Nature Baths in northern Iceland is an impressive (though whiffy with sulphur) bathing complex that costs ISK3800 (£27). Ask locals for their tips on low-cost or free hot pools, as many are off the beaten track but easy to access with a car.
How to get around on a budget
How to get around on a budget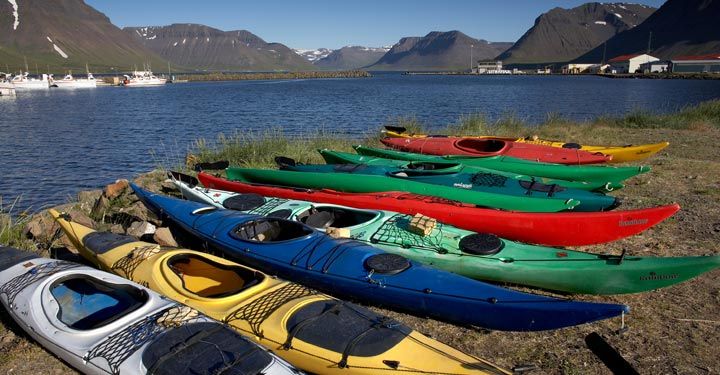 This island of 336,000 people hasn't entirely mastered the art of cheap, long-distance public transport. Still, from June to mid-September bus companies ply the main destinations along Route 1, the 'Ring Road' that circles Iceland.
While not rock-bottom, prices are affordable – for example, a one-way, 45-minute trip from Reykjavík to Selfoss starts at ISK1700 (£12) – and with planning, buses are a handy way to get from A to B without car hire and fuel costs. Browse routes on publictransport.is, and plan carefully before locking yourself into a 'bus passport', which limits you to using one company.
Hiring a vehicle doesn't come cheap in Iceland, but booking well in advance gives you the best chance of nabbing a great-value vehicle. Alternatively, check out the Carpooling in Iceland website to team up with other travellers and lower your petrol costs… and enjoy some interesting conversations along the way.
Insider tips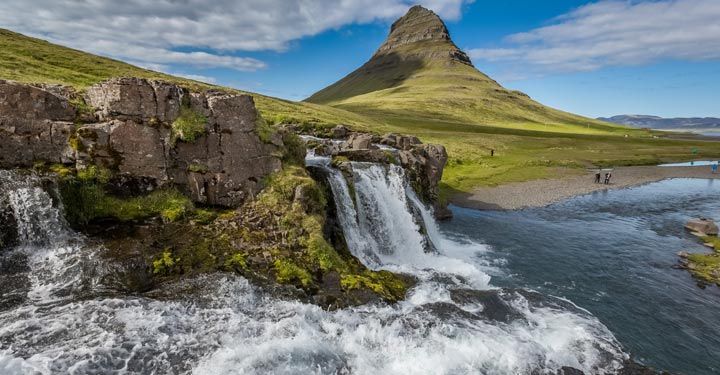 If you can travel outside peak summer season, aim for September: you'll enjoy cheaper accommodation and flight prices, the first glow of autumn colours, plus a slim chance of seeing the Northern Lights.
Consider a campervan. Several natural sights and waterfalls allow campervans (though not tents) to overnight in the car park, including Jökulsárlón Glacier Lagoon; find good deals on gocampers.is.
Supermarket food can be expensive because much is imported. Dodge Danish hams and exotic fruits, and instead fill your basket with locally produced dairy and fish.
If driving, stock up on supermarket supplies in Reykjavík. Cheaper supermarkets thin out in the rest of Iceland (and they're few and far between in the countryside).
Most alcoholic drinks are sold at local government-managed Vínbúðin stores (often with limited opening hours). Booze-loving self-caterers should pick up duty-free at the airport, or you can bring up 3 litres of wine, or a litre each of wine and spirits, into Iceland.
Have a comment or question about this article? You can contact us on Twitter or Facebook.