How to do La Gomera on a budget
September 29, 2022
Little La Gomera has remained remarkably unspoiled and underdeveloped. No high-rise hotels and sprawling beach resorts, instead you'll find quiet seaside towns, tiny traditional villages, and endless opportunities for a hike.
While getting to La Gomera is slightly trickier than the likes of Tenerife or Lanzarote (there are no direct flights from the UK), there are still plenty of cheap package holidays available – most of the major travel operators offer deals on La Gomera.
If you're into hiking, or just want to experience an off-the-beaten-path destination, our La Gomera holiday tips can help you plan your perfect trip – without the price tag.
*All prices quoted correct as of September 29, 2022. Please note prices can fluctuate daily and may appear differently on provider site for this reason.


Where to stay in La Gomera on a budget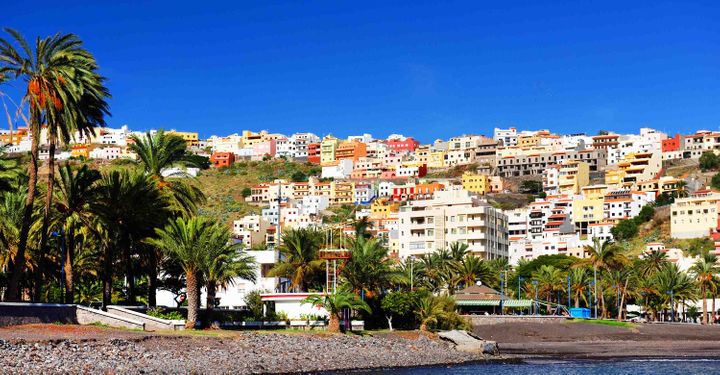 As there are no direct flights from the UK to La Gomera, you'll need to fly to Tenerife and then hop on the ferry to reach the island. It costs around £70 per person for a return in July (peak season). Boats dock at capital San Sebastián de La Gomera, so you'll arrive right into the heart of the island. If you're travelling during peak holiday season, book well in advance – tickets regularly sell out during summer.
If you're looking to avoid further transport costs after the ferry journey, you might want to make San Sebastian your holiday base. There is a good selection of hotels and apartments to rent in the bustling seaside city, so it's possible to find affordable deals. For example, a night at the Hotel Torre Del Conde costs as little as £67.
Valle Gran Rey and Playa Santiago have a traditional beach resort vibe, with a range of affordable accommodation options including self-catering apartments and B&Bs. The beachside Apartamentos Charco del Conde in Valle Gran Rey is lovely, while in Playa Santiago, Pensión La Gaviota is a good cheap option.
For proximity to the best hiking routes, Hermigua or Vallehermoso are your best bet. Here you'll find more basic accommodation in guest houses and B&Bs but as a result, the prices tend to be very affordable.


Where to eat in La Gomera on a budget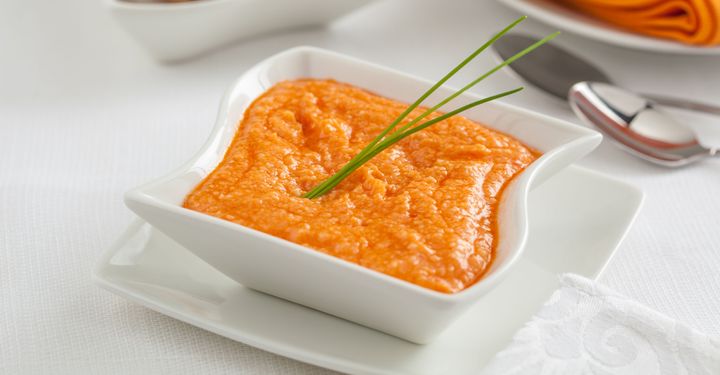 Eating out and sociable mealtimes are all part of the culture in the Canary Islands. La Gomera's low-key, family-run restaurants are no different. Stick with local restaurants to find the best deals and tasty dishes such as cabrito en salmorejo (goat in a white wine sauce).
In San Sebastian, delicious Canarian cuisine is served in a homely dining room at
El Pajar de la gomera, while along the harbourfront, Restaurante Caprichos offers top-quality tapas dishes and a very affordable daily specials menu. In Hermigua, you can enjoy freshly prepared and flavour-packed dishes from Tasca Telemaco – served either in its rustic dining room, or with epic mountain views on the terrace.
If you're staying in a self-catering apartment, you can save money by rustling up your own meals. There are plenty of local markets across the island to stock up on fresh ingredients. And if you're heading out for a long hike, make sure you buy plenty of snacks and water.


What to do in La Gomera on a budget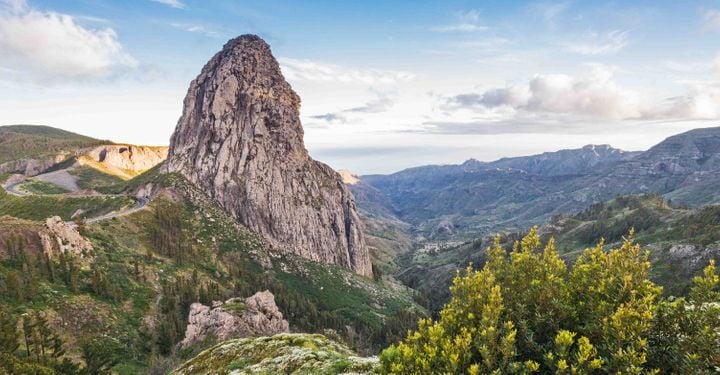 There are two main things to do in La Gomera: hiking and beaches. Thankfully for those on a budget, enjoying both comes at no real cost. Decide what you want to spend more time doing and stay within walking distance of the nearest shore or trail to avoid transport costs.
The most popular (and best) hiking destination on the island is undoubtedly Garajonay National Park, where there are over 2,000 species of flora and fauna to spot across the UNESCO-protected prehistoric European rainforest. Check out the many trails and set off for a free day of exploring. The epic views from the famous Roque de Agando should be high on your to do list.
La Gomera's best beaches, meanwhile, can be found at Valle Gran Rey and Playa Santiago. For something off the beaten track, visit the remote beaches of La Negra or La Cantera.
Other fun activities in La Gomera include stepping out onto the cliff-edge Mirador de Abrante glass platform. You'll also want to spend some time wandering the streets of San Sebastian de la Gomera, where you'll find colourful architecture, pretty squares and a real local buzz.


How to get around La Gomera on a budget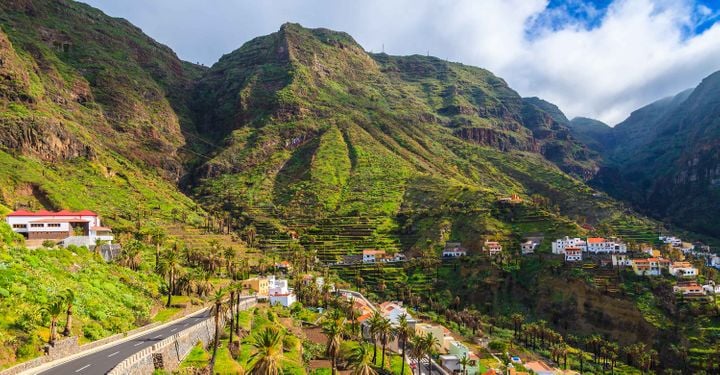 Despite the island's small size, getting around La Gomera on public transport can be tricky. It's often easiest to hire a car and explore at your own pace. By booking in advance and organising your hire car as part of a package, you can usually find some affordable deals.
Don't want to drive? There are still ways to see La Gomera's best sights. Eight main bus routes link La Gomera's resorts of Valle Gran Rey, San Sebastian, Playa Santiago, Vallehermoso, Agulo and Hermigua, though you won't always be able to go directly from one place to another. To make up for the infrequent service and slow and scenic journeys, bus prices are cheap, between €1 and €5 per journey. For more information about La Gomera's buses, check out the island's timetable.
Taxis, meanwhile, are plentiful around the island and costs aren't high for short distances. They're ideal if you just need a ride to the start of a nearby walking trail, or from the ferry terminal to your hotel.
Of course, your major transport cost is the ferry from Tenerife. Ferries depart regularly and cost around €40 (£35) per person for a one-way journey.


Insider tips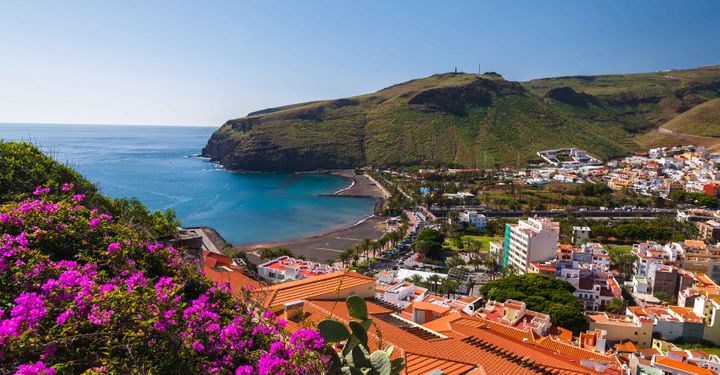 Travel to La Gomera is most expensive during the hot summer months. Avoid higher costs by travelling during spring or autumn, when the cooler sunshine is also ideal for hiking.




Plan a multi-stay trip to combine a beach break with some hiking, that way you won't end up spending loads travelling to and from different areas of the island every day.



When eating out, look for the menú del día at lunchtime. You'll get three set courses for around €10-€15 (£8-£12.50) per person.


Have a comment or question about this article? You can contact us on Twitter or Facebook.