Updated August 4, 2023
Published April 5, 2019
By Joey Tyson
Size is so overrated. Just look at Montenegro. This Balkan belter isn't much bigger than Yorkshire, but every inch seems as if it's been painstakingly crafted to impress and inspire, from the glistening blue bays of the coast to the towering mountain peaks of its wild hinterland. In between, you'll find immaculately preserved old towns, endless opportunities for adventure and a warm welcome typical of the region.
Often overlooked in favour of its neighbours Croatia, Italy and Greece, Montenegro remains a lesser-visited destination for Brits. And while it's been hotly tipped to follow in those famous footsteps for a while now, travel outside peak periods, and you'll still find large parts of this wonderful country untouched by mass tourism.
Here's why you should make Montenegro your must-visit destination this summer.


It has a small coastline that leaves a big impression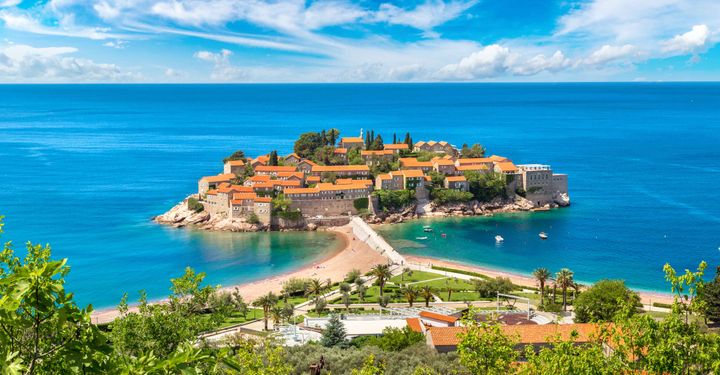 Like the rest of the country, Montenegro's slice of coast is small in size, but big in drama. All along its 294km (180 miles) shoreline, towering mountains plunge down towards the tempting waters of the Adriatic. Ancient old towns and tiny fishing villages provide a barrier between the two, their sandy beaches dotting the coast from end to end.
For the classic beach experience, party town Budva is one of Montenegro's most popular spots. Its ridiculous nightlife draws the jet set, but the long sandy beaches, red-tiled old town and endless array of activities (paragliding is popular here) offer more than just late nights and hangovers.
If you're after a quieter Balkan beach experience, head to the smaller resort of Becici in the neighbouring bay, or the pretty little town of Petrovac further down the coast.
Feeling flush? Splash the cash on a stay in Sveti Stefan, the 15th-century walled islet connected to the mainland by a single narrow split. It's privately owned by the Aman resort, so you can only visit if you're staying on the island. Admiring it from the beach, however, costs nothing.


It has adventure on tap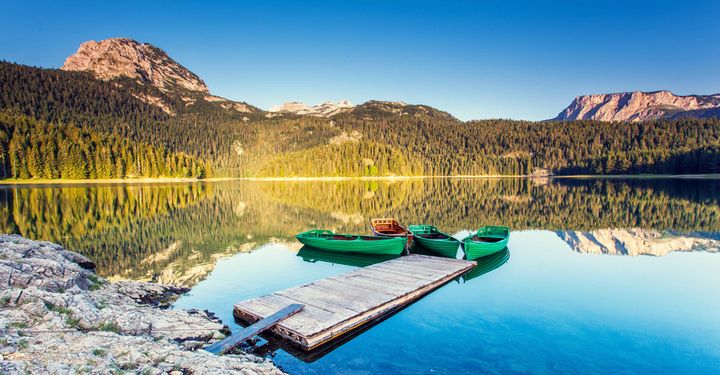 If there's one thing Montenegro does better than beaches, it's adventure – it's basically one big adrenaline-fuelled playground. At the heart of the action is Durmitor National Park, a vast slab of wild mountainous country, filled with bears, epic rivers and ethereal glacial lakes the locals call "Mountain Eyes".
Into getting high? You're in the right place. It's here you'll find Montenegro's tallest mountain, Bobotov Kuk, as well as another 48 peaks over the 2,000m mark and nearly 100km (60 miles) of well-marked tracks to traipse along.
From the park you can also take on one of Montenegro's most spectacular experiences – rafting the Tara River Canyon. Twisting and turning for a staggering 80km (50 miles), the gorge hits 1,300m at its steepest point – that's almost as deep as the Grand Canyon. The little town of Zabljak is a good base to explore the area.
If you really want to test your bottle, forget mountains and rivers; Montenegro's wildest white-knuckle ride lies on the road. The drive from Kotor up to Lovcen National Park takes on 25 dizzying switchback turns, each bend evoking equal parts mind-numbing terror and eye-popping beauty. Let's just say you'll be happy when you reach the top, and not just for the awesome views out over the Bay of Kotor.


The Bay of Kotor is one for the bucket list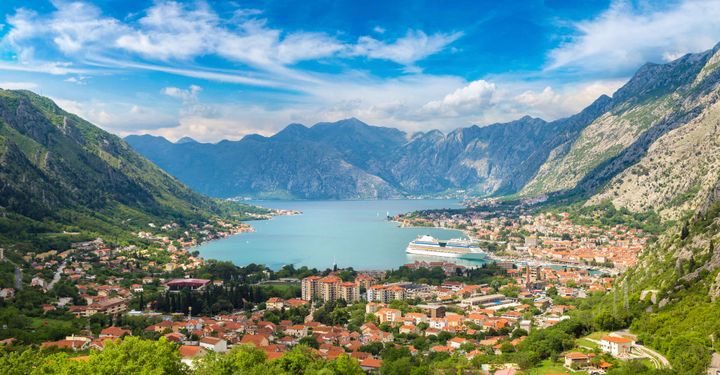 You could fill a book with superlatives about the Bay of Kotor and you still wouldn't even come close to an accurate description.
Surrounded by a horizon of craggy peaks, the bay's water, placid and cool, appears almost black – a reflection of the mountains that enclose it. Venetian-style towns cling to its steep mountain sides, their milky limestone walls and clay-coloured tiles standing out against surrounding fir forest.
A long road snakes around the foot of the bay, connecting time-trapped villages and tiny pebble beaches. The pick of the lot might be Perast, a perfectly preserved slice of the Venetian Republic that's home to fewer than 400 locals. Day trippers flock here to see the islets of St. George and Our Lady of the Rocks, two charming churches plonked out in the middle of the bay.
But it's Kotor, an ancient city framed by gravity-defying mountain battlements, that is the undisputed king of the bay. All narrow streets and lively piazzas, Kotor is the very definition of an old town – you can feel centuries of age in its well-worn flagstones, crumbling outer walls and domed basilicas by simply being there.


It's easy to get to from the UK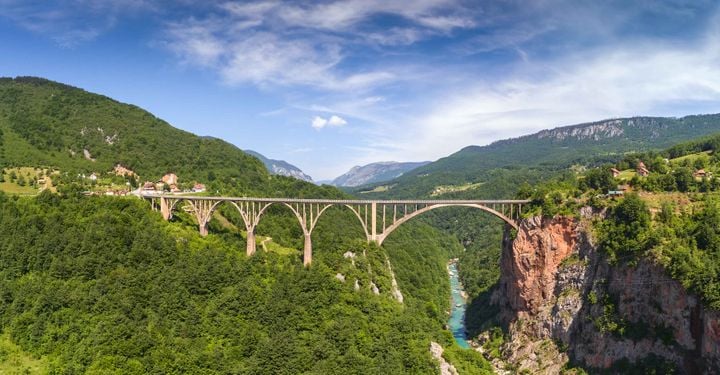 Most people who visit Montenegro fly into one of its two international airports, Podgorica Airport or Tivat Airport. Podgorica is better placed for the southern coastal resorts (Petrovac down to Ulcinj) and Lake Skadar, but if you're looking to visit the Bay of Kotor, Tivat might be a better option. Given Montenegro's size, you'll never be too far away from the coast, no matter which one you fly into.
Renting a car in Montenegro will give you the most freedom to explore, especially if you want to go north to the mountains of Durmitor National Park or the Tara River Canyon. It's also useful for beach hopping, as the major seaside towns and resorts are all connected by one long coastal road. Buses are cheap but can be infrequent and unreliable.


It has long, hot summers and a coastal Mediterranean climate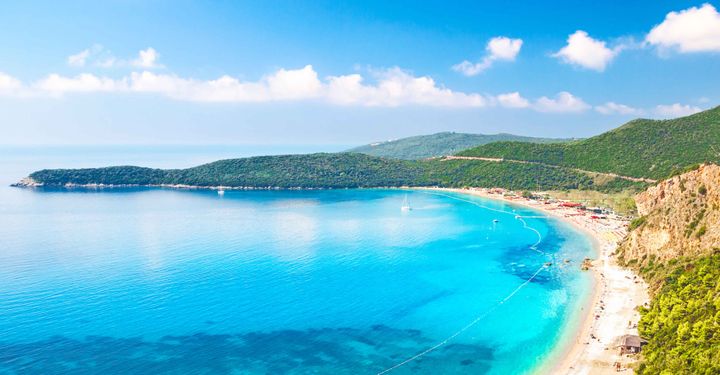 Montenegro has good weather from around April all the way to September. Along the coast, it's pretty much what you'd expect from a country on the Mediterranean – long, warm summers with plenty of sunshine. The mountainous interior is slightly different; the summer is cooler, but the winters are harsh and cold.
So, when is the best time to visit Montenegro? That depends on what you're after. From mid-June to the end of August, the weather is at its hottest, hovering between high 20s and low 30s – of course, this is also the most expensive and busiest time to travel.
As with most south-eastern European countries, the best time to go for good weather, fewer crowds and better prices is May to early June or September. For hiking and rafting, the season runs from April to October.


Who sells package holidays to Montenegro?
Plenty of holiday companies, such as easyJet holidays, TUI and Jet2holidays, offer packages to Montenegro's popular coastal resorts such as Budva and Tivat. If you're looking for a broader range of holidays to Montenegro, a specialist provider, such as Balkan Holidays, is also a good bet.


Have a comment or question about this article? You can contact us on Twitter or Facebook.