10 of the world's best theme parks
Every theme park worth its name needs some kind of world-beating attraction. And while many of the biggest, fastest and tallest theme parks remain in that land of extremes, the USA, there are plenty of pretenders to the crown.
The UAE is one of the newest kids on the block, with Abu Dhabi's rip-roaring Ferrari World a strong contender for one of the world's wildest new amusement parks. Japan is another big player in the fantasy-land playoff. And let's not forget Europe, home to some of the world's oldest theme parks.
Even old Blighty has some decent theme park candidates. Speaking of which…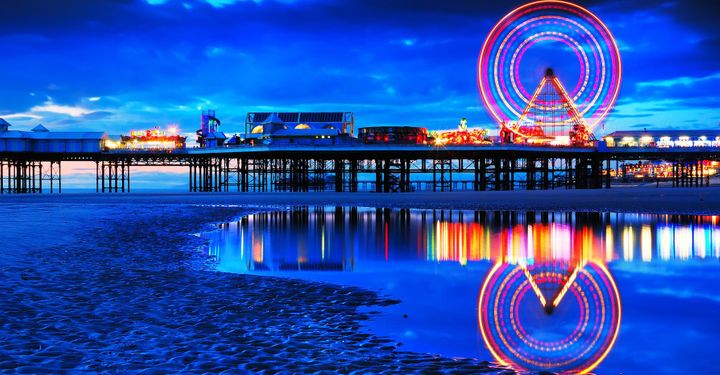 1. Blackpool Pleasure Beach, UK
Unbeatable ride: ICON
'Blackpool Pleasure Beach' not only impresses for being the most visited tourist attraction in the UK but also for ranking one of the 20 most popular amusement parks in the world.
The 40 or so rides in this north of England park include ICON, the UK's first double-launch roller coaster which replaced the much-loved Wild Mouse in 2018.
The Pleasure Beach's Pepsi Max Big One coaster, which opened in 1994, deserved its title at the time. It was then the highest, fastest and steepest rollercoaster in the world – it remains the tallest in the UK.
And for the little ones, the Blackpool park's Nickelodeon Land section includes pint-sized wooden coasters to gear tots up for the real thing.
2. Walt Disney World Resort, Florida
Unbeatable ride: Typhoon Lagoon's Crush 'n' Gusher
Florida has so many world-class theme parks it seems a shame to single one out. Walt Disney World surely rates a mention, however, as the world's largest amusement park.
The Orlando site needs to be big because it's also the most visited theme park, with around 50 million visitors a year. It contains 24 hotels, six theme and water parks and four golf courses.
Within the park, Typhoon Lagoon is, predictably enough, the world's biggest water park. It's themed around a tropical paradise destroyed by a mythical typhoon – hence the surfboards and ships flung about.
Walt Disney World is worth visiting just to see such a huge operation in progress. Some of the 66,000 employees steam clean the streets every night; others are permanently employed painting the park's antique carousel houses with gold leaf.
3. Everland Resort, South Korea
Unbeatable ride: Championship Rodeo

This vast South Korean venue seems to have swallowed the western approach to theme parks pretty wholeheartedly. Even its name lacks a full Korean translation.
And it has a whole section – American Adventure – devoted to Americana, with Wild West rides, a 50s-themed Rock Ville and a Rodeo thrill ride.
A slightly hallucinogenic highlight of the park is the very convincing Caribbean Bay section, complete with sun loungers, rustic huts and even a mini-tsunami coursing through the pool every few minutes.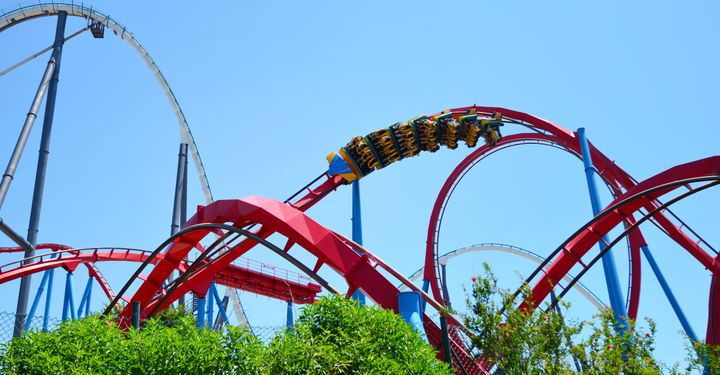 4. PortAventura, Spain
Unbeatable ride: Hurakan Condor
On Spain's Costa Dorada, PortAventura is the largest theme park in southern Europe. It's themed around five civilisations – the Mediterranean, the Far West, Mexico, China and Polynesia. The Mexico section, centred on the pre-Columbian world, is impressive, with temples, statues and a Great Pyramid.
The Hurakan Condor is also one of the tallest rides in the world. Riders freefall a nerve-shredding 86 metres from the top of a 115-metre tower before descending slowly to ground level.
5. Ferrari World, Abu Dhabi
Unbeatable ride: Formula Rossa
Being a Ferrari-themed amusement park, it would have been embarrassing if it didn't have the fastest rollercoaster in the world. Formula Rossa has a top speed of 240km/h.
In often very hot Abu Dhabi, Ferrari World also has the largest indoor theme park – the roof covers 200,000 square metres – to put the speediest coaster in.
Ferrari World isn't just for motorheads, though. The Bell'Italia exhibit recreates classic Italian cityscapes, although true to form you can drive a 250 GT California Spyder through them if you don't choose to walk. Other highlights include the Tyre Twist, Turbo Track and a teacup ride with Ferraris.
6. Six Flags Magic Mountain, Los Angeles
Unbeatable ride: Full Throttle coaster
This Los Angeles park has not only more rollercoasters than any other theme park but also some of the best on the planet.
Among the 19 coasters is Full Throttle, with the world's tallest vertical loop at a petrifying 49 metres. Scream has floorless carriages – really not a ride for vertigo-sufferers – and on Superman: Escape from Krypton, riders accelerate backwards to 167km/h in seven seconds, climbing 41 storeys high (count 'em, with your eyes closed).
Road Runner Express, a coaster for kids, looks a lot more sedate than that lot. Among the other rides, on the Lex Luther: Drop of Doom, you freefall from a height of 122 metres, reaching a speed of 134km/h. Who needs skydiving?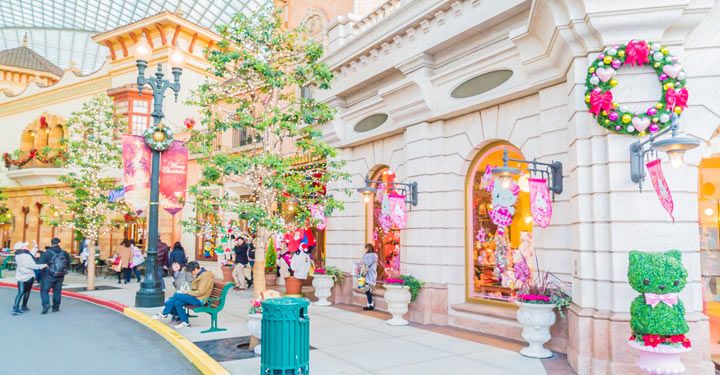 7. Universal Studios, Japan
Unbeatable ride: Hello Kitty's Cupcake Dream
One of the largest theme parks in Japan has a strong American feel to it, with New York, Hollywood and San Francisco zones. It's not all imported culture, though: there's also an area in the Osaka park dedicated to that unavoidable Japanese cartoon character Hello Kitty.
The little cat has her own ride, Hello Kitty's Cupcake Dream, with multi-coloured swirling person-sized 'cupcakes' that look like something from Alice in Wonderland.
8. Alton Towers Resort, Staffordshire, UK
Unbeatable ride: The Smiler
Opening with flower shows and garden tours in 1860, what became Alton Towers Resort also has a pretty venerable history. Not that it's resting on its theme park laurels. Among its most recent attractions is The Smiler – it has more loops (14 of the scary manoeuvres) than any other coaster.
The ominously titled TH13TEEN was the world's first vertical freefall drop – riders plunge five metres in darkness – when it opened in 2010.
9. Tivoli Gardens, Denmark
Unbeatable ride: the Rutschebanen
The two oldest operating theme parks in the world are both Danish. Of the two, Bakken, which can be traced back to 1583, is the oldest, but Tivoli is better known. In fact, with around 4million visitors a year, Tivoli is the second most popular seasonal theme park in the world.
Opening in 1843, this inspiration for Disneyland in the centre of Copenhagen is best known for its wooden rollercoaster, the Rutschebanen, one of the oldest still creaking around a circuit. An operator manually brakes the ride as it descends so it won't go too fast, but we're not talking freefalling here.
More modern is the Star Flyer, the world's highest carousel, which opened in 2006. At 80 metres high, it offers superb views of Denmark.
10. Disneyland Paris
Unbeatable ride: It's a Small World
The most visited attraction in Europe, Disneyland Paris is the second Disney resort to open outside the USA after another theme park in Tokyo.
Some parts of the park, in the town of Marne-la-Vallée, 30km east of Paris, have been made more European. The restaurant menus, for example, were adapted for Continental tastes, and some hotel rooms have fireplaces against the winter chill. Otherwise, it's pretty all-American.
Among the park's top rides are It's a Small World and Big Thunder Mountain. In the former, visitors board a boat for a floating global tour to the accompaniment of multicultural singing dolls – a sort of Sound of Music with a round-the-world ticket.


Have a comment or question about this article? You can contact us on Twitter or Facebook.