November 28, 2020
By Joey Tyson
The popularity of cycling in Britain has skyrocketed over the last few years. On last count, 6.3 million Brits were regularly hitting the road on two wheels. And, with 16,575 miles of official cycle paths to go at, there's certainly plenty of routes to get stuck into.
Fancy leading the peloton? We've rounded up some of the UK's best circular cycling routes - and share where to stop along the way - to give you a bit of inspiration for that next bike ride.


1. The Lake District: The Lakeland Loop
Distance/difficulty: 40 miles/hard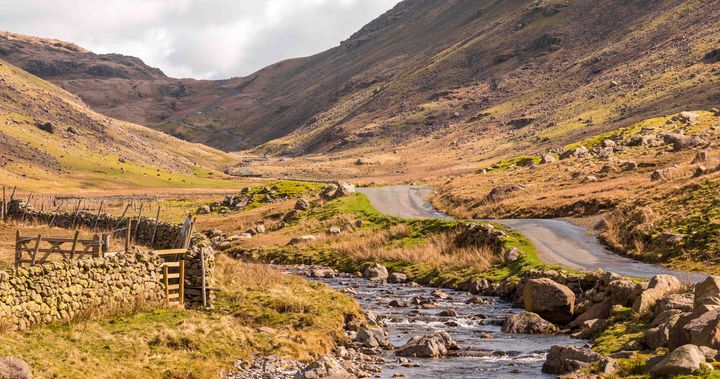 Bike rides don't come much better than this scenic romp through the lakes, but you'll need a bit of grit – this Lake District loop has some serious climbs.
With hill gradients hitting the 30% mark, the infamous Wrynose Pass is the biggest beast on a circuit, which includes a total of 1700m-worth of ascents. For all the blood, sweat and sore rears, the pay-off is in the spectacular setting. From the starting point along the placid shores of Coniston, this route is basically an advert for the beauty of the lakes. They don't call it "Britain's best bike ride" for nothing.
Starting and finishing in Broughton-in-Furness, the ride can take anywhere between 3.5 to 10-plus hours (depending on your fitness and the weather). Don't fancy doing it in one go? Book a hotel in the Lake District halfway round and make a proper staycation of it.
2. North Yorkshire: Scarborough to Robin Hood's Bay return
Distance/difficulty: 30 miles return/medium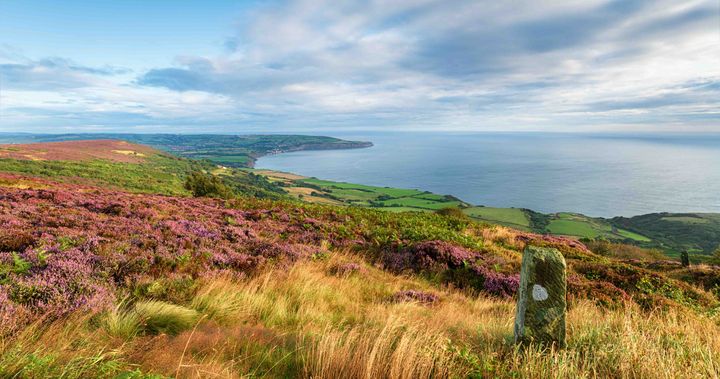 For uninterrupted views of North Yorkshire's beautiful coastline, cycle from the classic resort town Scarborough to the tiny fishing village of Robin Hood's Bay and back.
This route follows the Scarborough to Whitby Railpath, along a breath-taking length of the North Yorkshire and Cleveland Heritage Coast, and is relatively flat, besides a couple of small climbs at Ravenscar and Hawkser. With lots of opportunities for beach and crabbing stops, it's a great route to do with kids. One way, the route should take about an hour and thirty minutes, with Robin Hood's Bay as the halfway point. For lunch, stop off for scampi and chips at the Bay Hotel.
There's also slightly tougher, longer 21-mile route (one way) that takes you all the way from Scarborough to Whitby.
3. Scotland: Assynt Achiltibuie Circular
Distance/difficulty: 76 miles/hard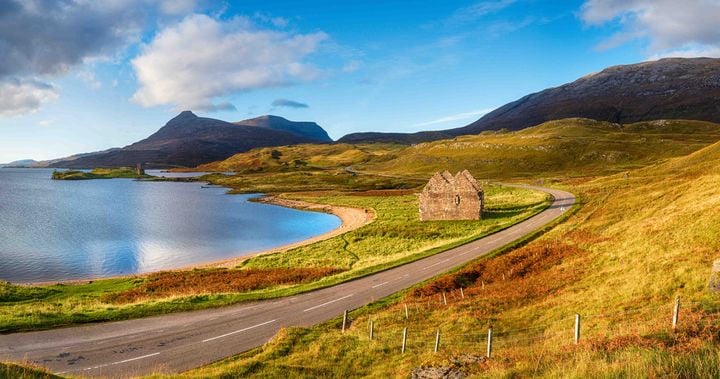 Wild, remote and drop-dead gorgeous, this highland highlight reel of a route might be northwest Scotland's best cycling trail.
The loop has a bit of everything: mighty mountains, such as Sula Bheinn, and Stac Pollaidh; lovely lakes, like Loch Lurgainn and Loch Assynt; a fine coastal stretch on the home straight; grand old castles (this is Scotland, after all); and lots and lots of spectacular photo ops along the way. It's a tough route, one for more experienced cyclists, but it can be done in around 7 hours.
If you don't fancy tackling the whole route in one, you can always break it up with an overnight in a Scottish hotel. Unapool on the shores of Loch Gleann Dubh is a good shout for a scenic stopover. The route starts and ends at Achiltibuie, a small town on the remote Coigach coast.
4. London: Richmond Park loop
Distance/difficulty: 7.3 miles/easy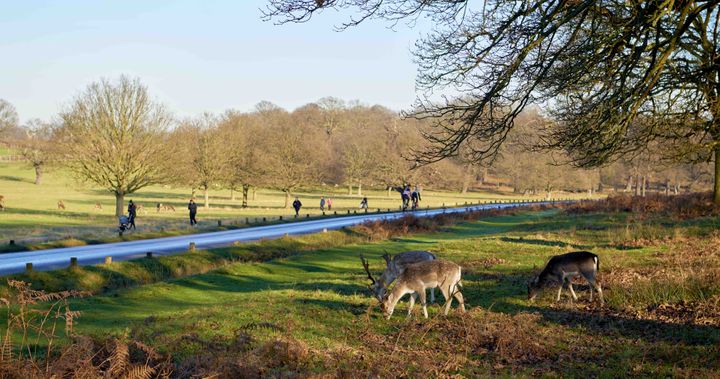 Mountain biking through herds of grazing deer might sound like a scene from the Scottish Highlands, but this route barely takes you beyond London's Zone 3.
The Tamsin Trail runs a rough ring around the outer forest paths of Richmond Park, taking riders along the only legal off-road route in the park. It's a short, sweet ride, ideal not only for families and casual cyclists, but experienced riders too, owing to its unusual setting and the chance to see so many deer up close.
If you're just in London for a city break, and don't fancy taking your own wheels, you can rent a mountain bike for the afternoon at ParkCycle, near the Roehampton Gate car park.
5. Wales: Mawddach Trail
Distance/difficulty: 19 miles return/medium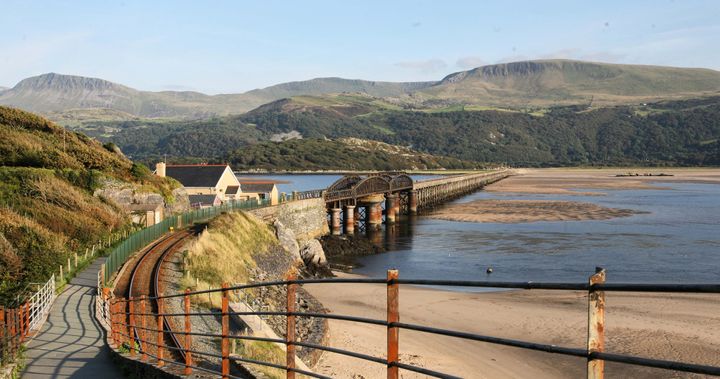 From mountains to beach, by way of lakes and forest, this brilliant cycling route takes you through some lesser-visited scenic spots in south Snowdonia.
The ride begins in the pretty stone town of Dolgellau, huddled at the foot of the towering Cadair Idris, and ends on the sandy shores of Barmouth, a popular coastal spot ideal for fish and chips. In between, the trail follows an old railway line along the edge of Mawddach estuary. The final mile into Barmouth takes you over a wooden train bridge – which still carries Wales' famous miniature railway.
The fantastic scenery and relatively flat terrain make it a great ride for any type of cyclist. One-way, it shouldn't take much more than an hour, but if you're legs are feeling heavy, the historic George III makes for a good pitstop. Stay in Barmouth or Dolgellau, North Wales, both of which have beautiful walking paths and other opportunities for cycling.
6. Northern Ireland: Knockchree cycle route
Distance/difficulty: 18 miles return/medium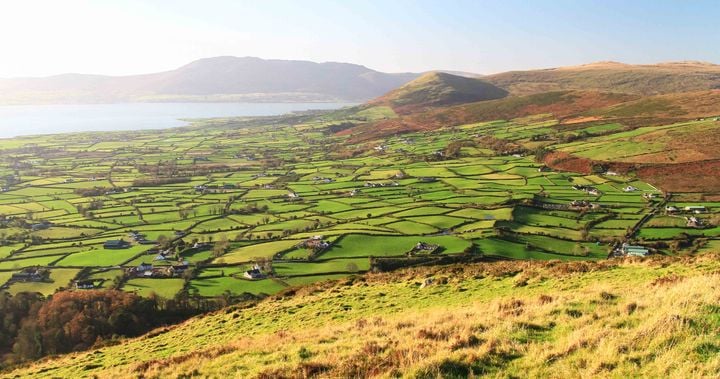 Experience the rolling hills and bucolic bliss of County Down on this charming circular cycle route through Northern Ireland. With a few beach stops, you might want to pack your swimmers – if you're brave enough for a dip in the Irish Sea, that is.
Highlights include awesome views of the Mourne Mountains, Whitewater River and the beautiful beach at Cranfield. There's a slight detour built into the loop which takes you out to Greencastle Point, a lovely little seaside hamlet, and home to the crumbling ruins of the eponymous castle. Cranfield Beach is just a short ride from here.
The route starts and ends in Kilkeel, a small fishing town known for its lobster and sandy beach. Be sure to make a stop at the Whitewater Brewery, about of a third of the way round, for a pint of craft beer.
7. Cornwall: The Camel Trail
Distance/difficulty: 18 miles (one-way)/easy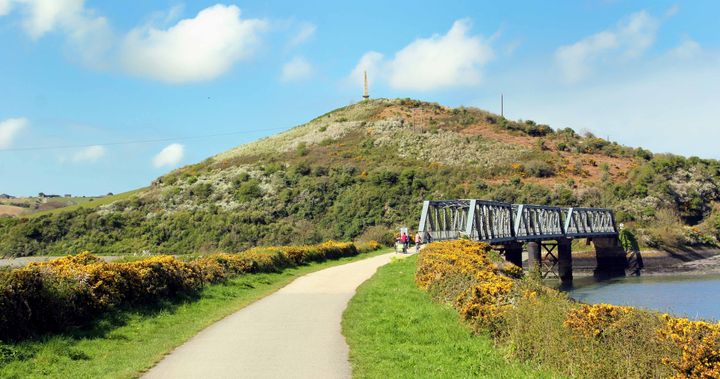 One of the most popular cycling paths in Cornwall, the Camel Trail shows that the county's rural, inland beauty is more than a match for its staggering coastline.
Starting in the pretty village of Padstow, the trail follows the flow of the river Camel along disused rail tracks all the way to Bodmin Moor. This is a ride of two faces: the river path is fairly gentle, and relaxed, while the Bodmin Moor section is slightly wilder and more challenging.
Traditionally, this is a one-way route, but for those with the legs, a return journey is more than doable. If you've had enough of the saddle by the time you reach Bodmin, there's always the train back to your hotel in Padstow (just check the timetable before you set off).
Have a comment or question about this article? You can contact us on Twitter or Facebook.