7 of the best Caribbean islands

With crystalline waters, beaches to die for, year-round glorious weather and mesmerising scenery to boot, the Caribbean earns a place on many a holidaymaker's wish list. And whether you're craving relaxation or adventure, culture or history, there's a perfect island waiting for you.
For first timers: Barbados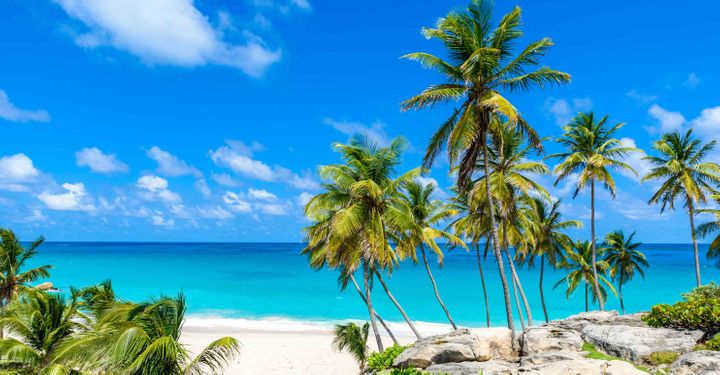 If you've never visited the Caribbean before, Barbados makes the ideal introduction.
The water is calm off many of the island's exquisite beaches, plus there's great surfing and windsurfing all around the island for more of a challenge.
You can explore the island's history with a visit to a plantation house or hire a car and drive through sugar cane country in the hinterland.
Historic Bridgetown, the island's capital, makes a great day out, while on the glamorous west coast there's a selection of exclusive restaurants for a little indulgence.
For adrenalin-fuelled activities: Jamaica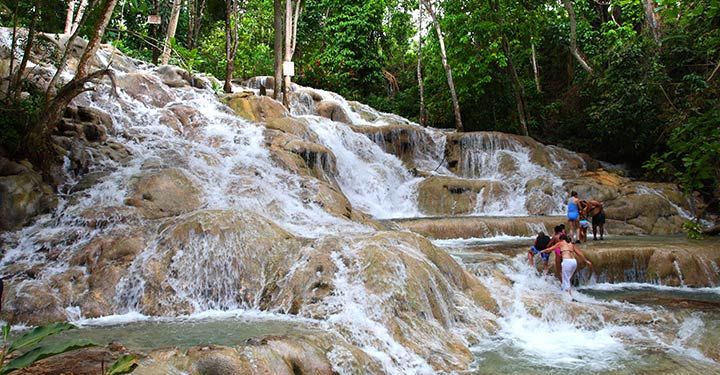 Head to nature's playground on the exotic island of Jamaica to immerse yourself in exciting activities and exploration.
Beautiful Dunn's River Falls is high on the to-do list of many visitors to the island. Forming a human chain, you're guided up the waterfall with a stop off at the "massage parlour", where you can enjoy the soothing effects of the water.
Looking for a more elevated adventure? There are adrenaline-soaked jungle zip wire rides, while water babies can take a dip in the crystal-clear waters with abundant rainbow-bright fish.
The rugged and rocky terrain of the Blue Mountains dares mountain bikers to tackle its challenging landscape amid striking scenery – various bike tours offer an exercise fix while enjoying stunning vistas and spotting wildlife.
When all your energy is spent, there's bamboo rafting to lull you into relaxation.
For a culture shot: Cuba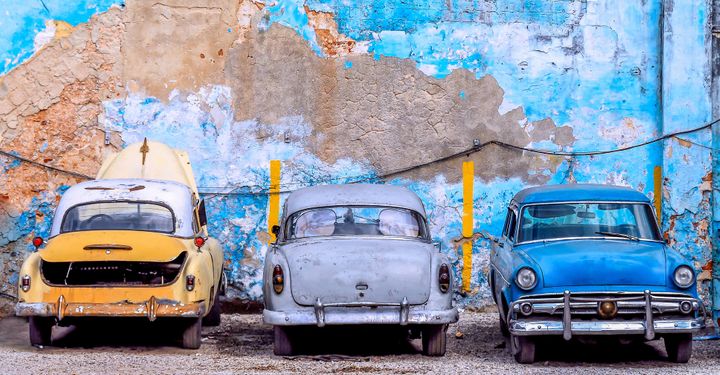 Think Cuba, and you think colour, energy, vibrancy and, of course, music. Latin beats tumbling out of bars and soulful salsa in music halls form the heartbeat of the island, while the World Heritage Site of old Havana transports you to another time.
In the island's capital, you'll find crumbling colonial architecture, baroque churches and beautiful, atmospheric squares. A great way to see the city is by taking a tour in one of the city's most distinctive symbols – an American classic car.
Cuba is also famed for its cigars – they make great gifts, and the aroma in one of the city's many specialists shops is reason enough to venture in.
For romance: St Lucia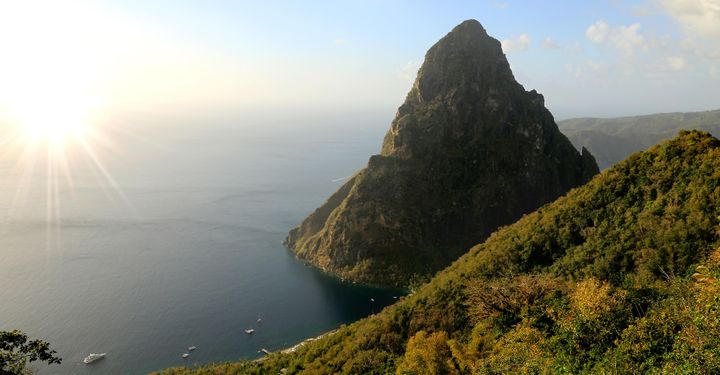 One of the honeymoon capitals of the world, the natural beauty of St Lucia offers a sublime retreat for loved-up couples.
The island's reputation for luxurious resorts and fine dining means your every whim will be catered for. There are superlative beaches and the verdant landscape of the interior offers crystal waterfalls and jungle trails to explore.
For historical insight: Antigua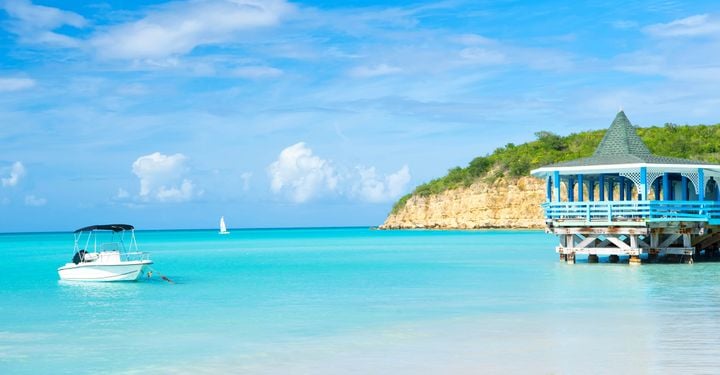 The Caribbean may be best known for its beaches, but history buffs won't be disappointed, with destinations such as Antigua offering it by the bucket-load.
The cruise ship port of St John's, the island's capital, showcases colourful colonial cottages and has a beautiful cathedral with baroque towers.
Housed in an 18th century courthouse, the Museum of Antigua and Barbuda tells a rich history of the islands, while there are great harbour and city views from the ruins of Fort Barrington and Fort James.
For unbeatable beaches: the Bahamas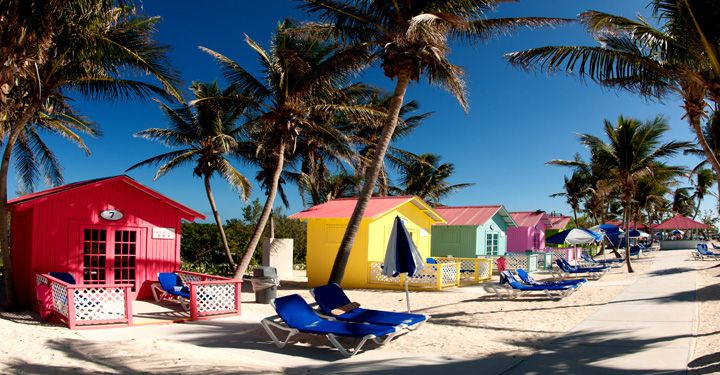 The impossibly beautiful sandy coast of the Bahamas sums up everything that's best about the Caribbean.
From gorgeous secluded inlets to spectacular stretches of sand buzzing with water-sports and bars, the Bahamas boast some of the best beaches in the world. A favourite of celebrities such as Mariah Carey and Cindy Crawford, it's little wonder the world's elite flock to these stunning shores.
Island hop across the archipelago to discover beach stars such as Treasure Cay on Abaco and Gold Rock on Grand Bahama.
And with enviable year-round temperatures of around 26C, you're practically guaranteed that sunshine injection whenever you go.
MORE: Jerk, crab and bubble 'n' squeak: Introducing Caribbean cuisine
For wildlife spotting: Grand Cayman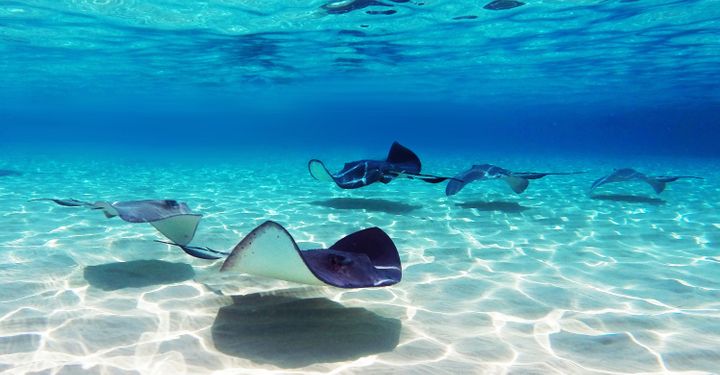 A prime spot for snorkelling and scuba diving, Grand Cayman is a haven for wildlife enthusiasts. Venturing into the depths could reward you with sights of electric blue angelfish, butterflyfish and moray eels.
On dry land, the Mastic Trail leads you through palm forests and wetlands where you'll encounter a variety of exotic creatures in their natural habitats. Green iguanas thrive on the islands, so keep your eyes peeled and cameras at the ready.
Have a comment or question about this article? You can contact us on Twitter or Facebook.