Corsica: discover the "Beautiful Island"
June 8, 2018
New direct flights from London to Ajaccio and Bastia will make it easier for Brits to get to Corsica. Joey Tyson discovers an island of remarkable beauty with more than a hint of the exotic.
There's something different about Corsica. Officially, it's a region of France. Geographically, it's an island in the Mediterranean, just north of Sardinia. Yet, on first impressions, it feels far removed from both.
Shaped like a closed fist giving a thumbs up, the most striking thing about the island is its remarkable diversity. Razor-ridged mountains cloaked in thick green forest rise up from a coastline of craggy cliffs and sandy coves. In and amongst, sleepy hilltop villages of granite stone and terracotta roofs make way to chic coastal cities and resorts.
Culturally, with France to the northeast and Italy to the west, both countries have left their fingerprints all over the island. As a result, Corsica has developed a distinctive identity, of which the locals are fiercely proud.
Although tourists from France and Italy have long holidayed in Corsica, for British travellers, it's remained largely off the map. Now, with new flights from London, that could change. Here's why you should discover the Ile de Beauté (Beautiful Island).
What is Corsica like? The mountains and the sea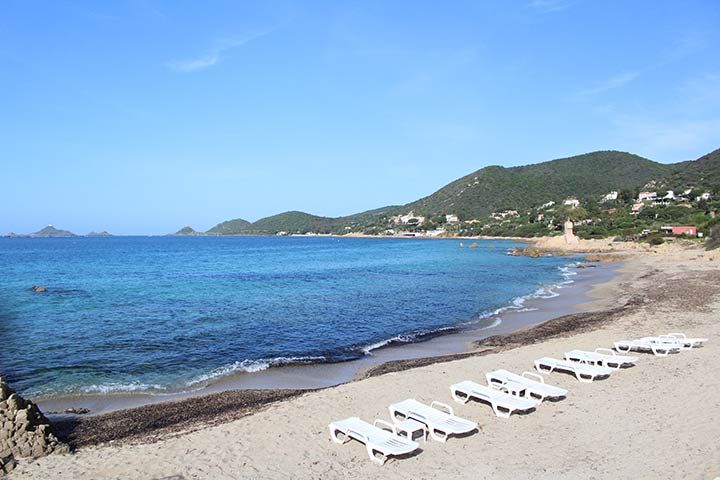 An island of extremes, Corsica is summed up well by a simple, often-used local saying: "it's the mountains and the sea". From the low-lying coastal regions, a short drive can put you high up in the island's craggy highlands. Whether you're after a week lounging on a pristine beach or a hiking holiday in the hills – or a bit of both – Corsica won't disappoint.
The island's long coastline stretches for over 1,000 kilometres, with some 200 beaches dotted along it. These range from huge, sweeping beaches, like that of Ajaccio, to sleepy little village beaches like Porto Pollo. Probably the most famous and picturesque, Palombaggia, near Porto-Vecchio, has super clear waters and pure white sand, while Lotu and Saleccia in the north offer more of the same.
Most tourists head south, lured by the glitzy appeal of Porto-Vecchio and the dramatic cliff-top setting of Bonifacio, but the island has much more to offer by way of beach breaks. Major city Ajaccio, on the west coast, is surrounded by beaches.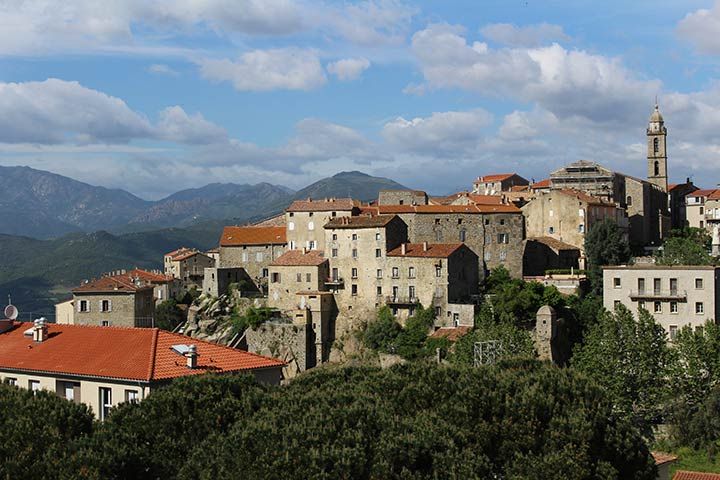 Inland, the island's mountainous landscape is strewn with trekking trails. The most famous – the incredibly tough GR 20 – travels the length of Corsica. Of course, if you don't fancy spending two weeks clambering up steep summits and through granite gorges, there are plenty of shorter walks and trails that show off the island's spectacular scenery.
Serious trekkers might want to tackle Monte Cinto, or the "roof of Corsica". The tallest mountain on the island has an altitude of 2,710 metres and offers remarkable views over Corsica.
In the south of the island, the lush Alta Rocca area is ideal for walkers keen to visit slower-paced villages, such as Levie and Zonza, of Corsica's hinterland.
Island flavours: what to eat in Corsica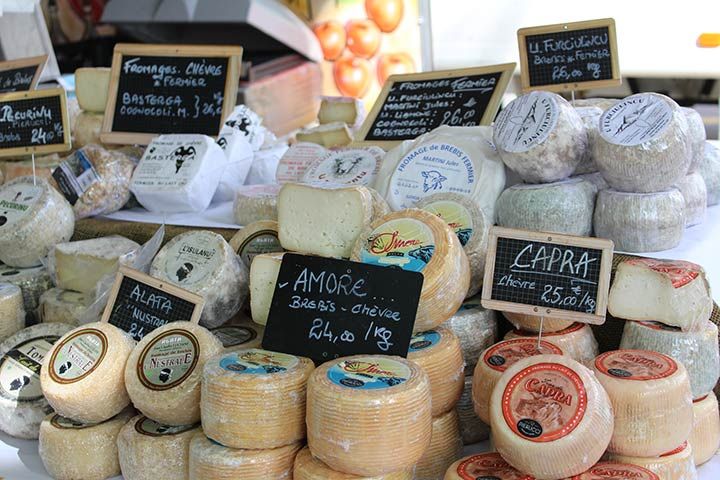 A few hundred years of tug-of-war between two of Europe's greatest gastronomic nations has done much to influence Corsica's cuisine. Its food, like the island's landscape, can roughly be split between the sea and the mountain.
Inland, rustic cooking takes precedence, with hearty dishes such as sanglier (wild boar), slow-cooked lamb and charcuteries of liver sausage and ham.
Head to the coast and the food shifts to fresh fish: whole sea bream, John Dory, and creative pasta dishes of spider crab and octopus.
No matter where you are on the island, Corsica's holy trinity of cheese, pork and wine are omnipresent. Brocciu, a soft ricotta-like cheese made of ewe's milk, is also popular across the island.
A tremendous amount of what you eat here has been sourced from the island's natural reserves. Chestnuts, in particular, are used in almost everything. They feed the pigs, they flavour the island's beer (Pietra), they appear in desserts of all kinds (from tarts to breads) and liqueurs so deliciously sweet, you'll never believe they're 40% proof sprits.
For a taste of Corsica at its freshest, Ajaccio's Sunday market, held at the Plache du Marche, is a fascinating blur of colours and aromas. Huge wheels of cheese, fresh fruit and veg, and whole stalls of cured meat line the small square. This is also a good place to pick up some of the island's oils and botanicals. Immortelle, a fragrant oil said to have anti-aging properties, can be bought here.
An island of artisans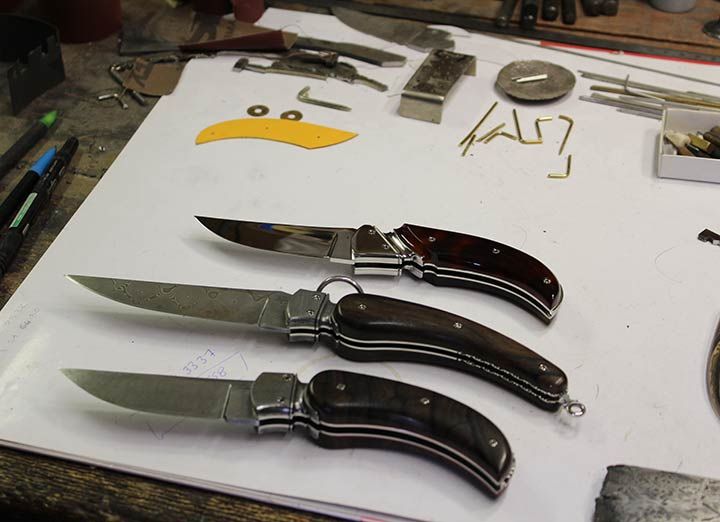 Corsicans are natural artisans. The Balagne, in the north of the island, is particularly synonymous with Corsican crafts. The aptly named Artisans' Route, a culturally significant path that weaves through fragrant pine forests and olive groves, stopping at time-warped hilltop villages along the way, is home to makers of ornate ceramics, jewellery, wicker baskets, preserves and essential oils.
Most impressive, perhaps, and distinctive, is the tradition of knife making. Rooted in the past, Corsican knives were used by mountain shepherds, who needed strong multipurpose tools to hand while they tended their flocks. Nowadays, these ornate blades are crafted for everyday use or made to order for collectors. You can watch a master at work at Coutellerie de Lotus in Levie, where a small workshop adjoins the knife-maker's showroom.
Is Corsica expensive?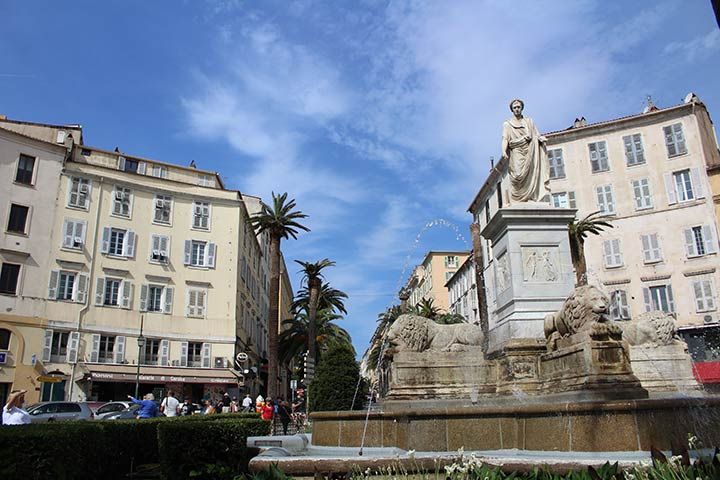 Given the weak pound and its location, Corsica is slightly more expensive than some of the other well-trodden islands of the Mediterranean. That said, similar to Italy and France, you can eat well for a reasonable price. The cost of a pizza lunch with a beer in Ajaccio, for example, is around 16 euros.
Double rooms start from around £70 per night (based on a double in Ajaccio in early July). If you're keeping a tight budget, the island is dotted with campsites that offer all levels of accommodation, from a basic pitch, right up to five-star settings and facilities.
Getting to Corsica
A new schedule of direct flights with Air Corsica now link London Stansted to Ajaccio and Bastia in around two hours. From the north, easyJet flies from Manchester to Bastia.
Getting around Corsica
The easiest and most convenient way to get around the island is by rental car. Not only that, but almost every route you take is bound to be spectacular. It seems the only type of route in Corsica is the scenic one.
In practical terms, most major roads are in very good condition, and you can pick up your rental at airports Ajaccio or Bastia.
This trip was provided by Atout France.
Accommodation provided by:
Have a comment or question about this article? You can contact us on Twitter or Facebook.