Covid-19 advice:
Where you can go on holiday | Check FCDO updates before you travel
Find out more
Things To Do In The Italian Lakes
10 things to do in the Italian Lakes

February 7, 2020
From the largest – Lake Garda – to one of its smallest – jewel-like little Lake Orta – Italy's northern lakes offer one delight after another. Elegant lakeside resorts and sumptuous villas hark back to a gentler time, and boat trips across the waters slow everything down to a wonderfully lazy pace.
Whichever Italian lake you choose for your holiday, don't miss out on these highlights.

1. Isola Bella, Lake Maggiore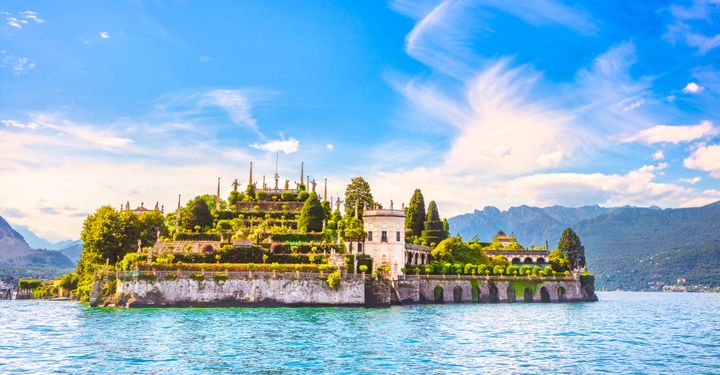 Beautiful Island – as Isola Bella translates – doesn't do it justice. One of the Borromean Islands facing the Lake Maggiore town of Stresa, the rocky Isola Bella is dominated by the elaborate 18th-century Palazzo Borromeo.
Utterly breath-taking in its splendour, you'll get a hint of its glories as soon as you see the palace's unusual shell-encrusted grotto. And then there are the gardens, superbly landscaped and inhabited by white peacocks that strut along the flowery paths and terraces.
Walk up to the highest terrace to take in panoramic lake views.
2. Stresa, Lake Maggiore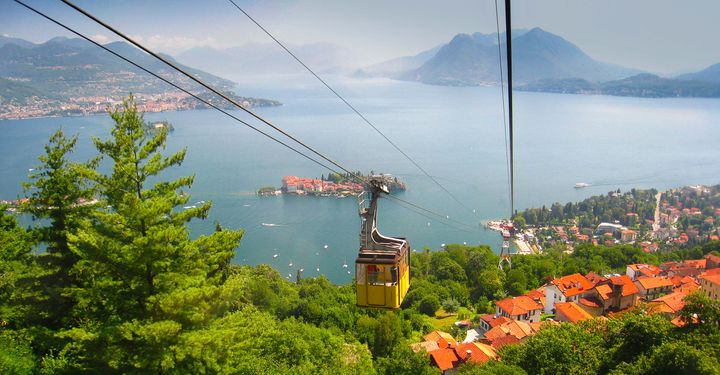 Stresa, on the western side of Lake Maggiore, is one of the most appealing places to stay in the region. With handsome 19th-century hotels and villas lining the waterfront, as well as ornate landscaped gardens, the town pretty much sums up the Lake Maggiore holiday experience.
Once you've explored its old town of cobbled streets and little squares, take the cable car up to Monte Mottarone and soak up glorious views of Lake Maggiore and the snow-capped mountains beyond.
If you want to chill out completely, head off to one of Stresa's beaches, where you can either flop on the free public areas or rent a sun-lounger.

3. Villa Taranto, Lake Maggiore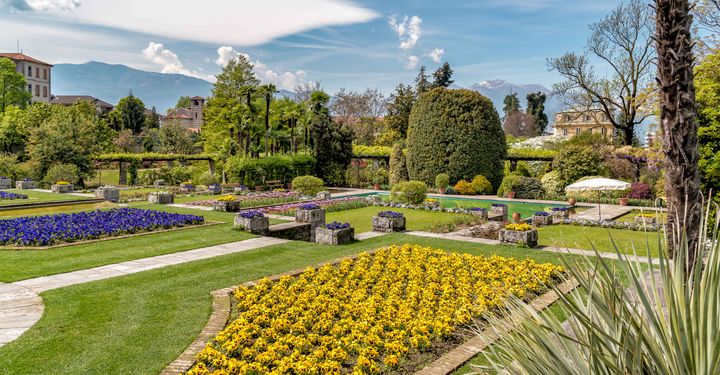 You don't expect to find a piece of Scotland in the Italian Lakes, but you'll see just that outside the town of Verbania. The Botanical Gardens of Villa Taranto were created by a Scottish captain, Neil McEacharn, in the 1930s to remind him of his home.
Many of the plants within this 40-acre garden were brought from the United Kingdom and join such floral wonders as a dahlia maze and sculpture-filled terraces of rhododendrons and azaleas.
Keep an ear out for rushing waterfalls and fountains, and be sure to seek out the little mausoleum chapel, the captain's resting place.
4. Bellagio, Lake Como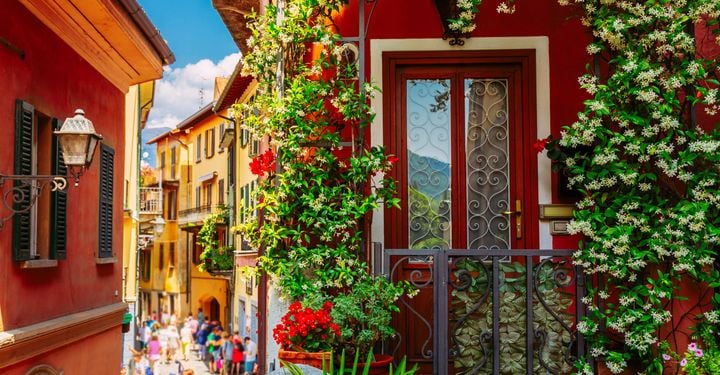 Bellagio is pure romance. Sitting snugly on a little promontory in central Lake Como, the town is full of stately lakeside villas, including Villa Melzi and its wonderful gardens.
Follow the steps up cobbled lanes to the village centre and the 12th-century Basilica of San Giacomo. Carry on walking from the town hall to the fishing village of Pescallo, which is a popular spot for water sports.
For a leisurely swim in these gorgeous surroundings, dive into the Lido di Bellagio.
5. Villa Carlotta, Lake Como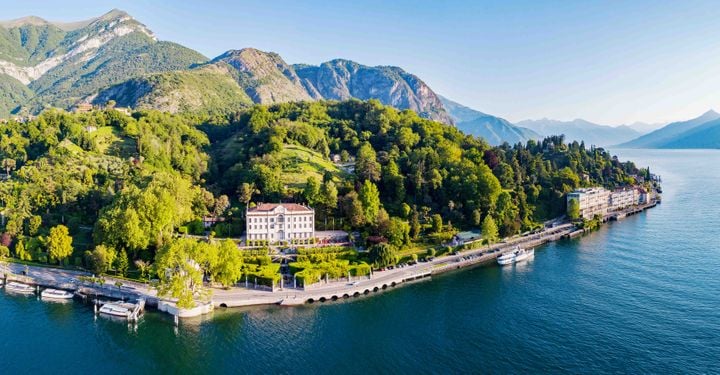 In a region known for its opulent villas, Villa Carlotta stands out for its sheer prettiness. Set on Lake Como in the town of Tremezzo, the grand 17th-century villa houses a fine collection of period furnishings, paintings and sculptures.
And that's only for starters: the landscaped gardens that sprawl over 20 acres overlooking the lake really are something special.
There's something for every season, but spring is when there are blinding bursts of colour. Wander along the paths and gazebos, where the blooms vie for attention with lake views.
6. Isola San Giulio, Lake Orta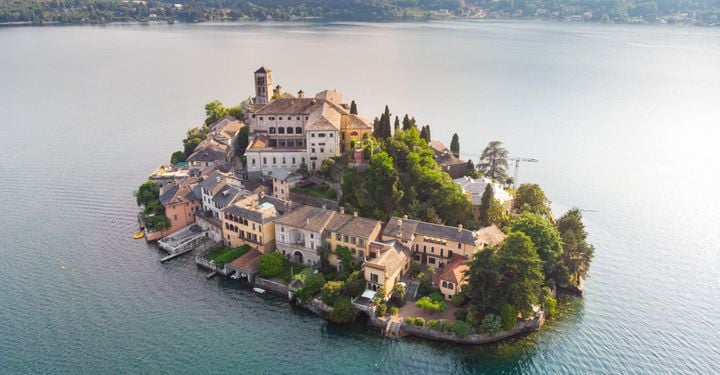 Feel the tranquillity as soon as you step off the boat at the tiny island of San Giulio in Lake Orta.
There's only one cobbled street and one restaurant, and that sense of peace is strengthened by the Benedictine monastery that is the focus of the island.
As you wander round, take in serene views of the sparkling lake and the surrounding forested mountains – not the mention the attractive town of San Giulio on the shores of the lake.
7. Monte Isola, Lake Iseo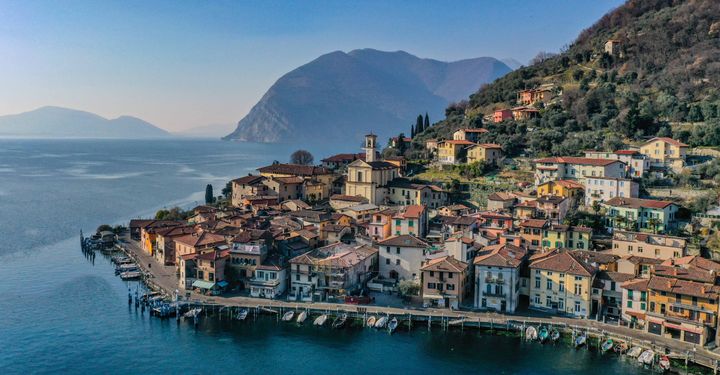 As if the Italian Lakes didn't have enough quirky sights, there's also Monte Isola in little Lake Iseo. It's the largest lake island in Europe, and aside from the public bus and residents' two-wheeled transport, motorised transport is entirely banned.
Instead, hire a bike or get your hiking boots on to explore the mountain paths between the 11 hamlets scattered around the island. The easiest to reach is the fishing village of Pescheria Maraglio, where you can watch fishermen mend their nets while you relax at a waterfront café.

8. Malcesine, Lake Garda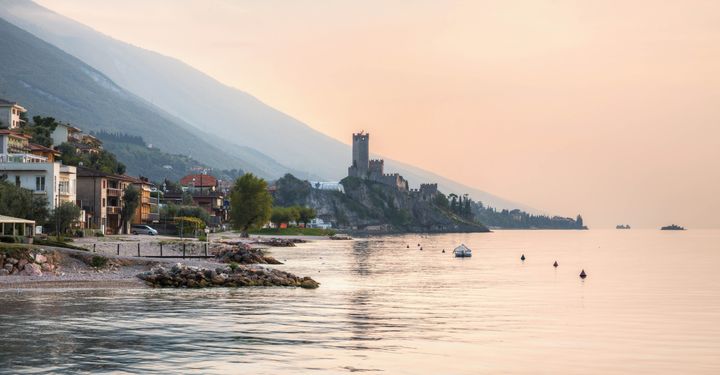 Set on the eastern shore of Lake Garda, Malcesine was made for relaxing strolls along its narrow cobbled streets, ice cream in hand. It's a convenient place for boat trips along the lake, but there's also plenty to keep you busy in the town itself. Explore Castello Scagliero di Malcesine, an atmospheric medieval castle that's home to a natural history museum and also offers excellent views of Lake Garda.
There's a cable car here too, which whisks you up to Monte Baldo and gives you views stretching as far as the mountains beyond.
9. Riva del Garda, Lake Garda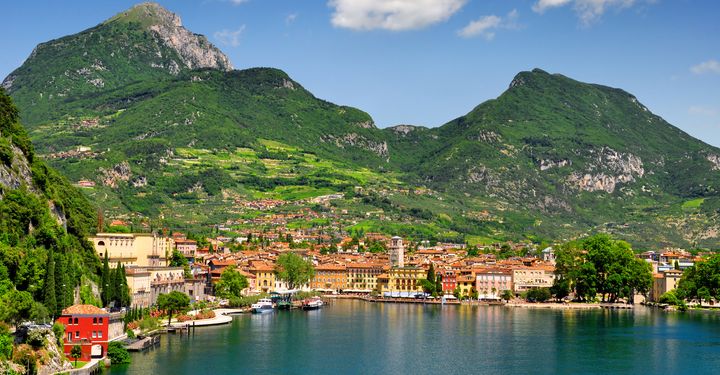 Thanks to strong offshore winds, Riva del Garda is a favourite with windsurfing and sailing fans.
Tucked into Lake Garda's northernmost corner, this alluring town is like a slice of the Mediterranean in northern Italy, with olive, lemon and palm trees framing its colourful Baroque architecture.
Culture lovers can visit the civic museum that's housed within the impressive 12th-century Rocca di Riva castle. It combines art and archaeology with exhibits revealing the rich history of the region.
10. Salò, Lake Garda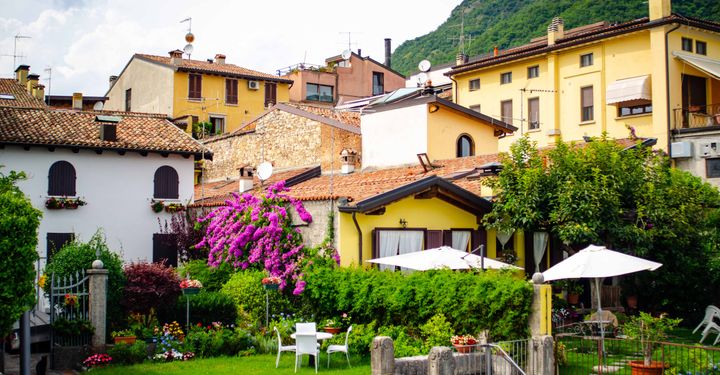 Facing the Salò Gulf and overlooked by the hills of Monte San Bartolomeo, the dignified town of Salò hasn't really registered on the tourist radar despite its popularity among the yachting brigade.
The town is better for it, though, leaving those who take a chance more space to enjoy its historic centre that includes a 15th-century cathedral and the 16th-century Palazzo della Magnifica Patria. The waterfront promenade loops around the entire gulf, making it an immensely pleasant places for a lakeside stroll.
If you want to stop for a swim, pull up a sun-lounger on the rocks at Mokai Beach on the southern end of the town.
Have a comment or question about this article? You can contact us on Twitter or Facebook.
Sign up. Be inspired. Travel.
Subscribe now for hand-picked holiday deals, inspiration and the latest travel tips, straight to your inbox.
We won't pass your details on to anyone else. By clicking the sign up button you agree to our Terms of Use and Privacy Policy.