Things Parents Need To Know About First Holiday With Kids
The things all parents should know before their first holiday with children

April 29, 2019
Taking your child away your first family holiday is an exciting milestone. But it can also be an adventure fraught with worry.
I try to go away with my two children as often as possible, as I love introducing them to new sights, smells and languages – plus, seeing somewhere through two new sets of eyes is wonderful. But, even as a travel writer, I wasn't immune to the anxiety around my little girl's maiden flight or our first trip as a family of four.
Here's what I wish I'd known before taking my first-born abroad.

Holidays aren't what they once were…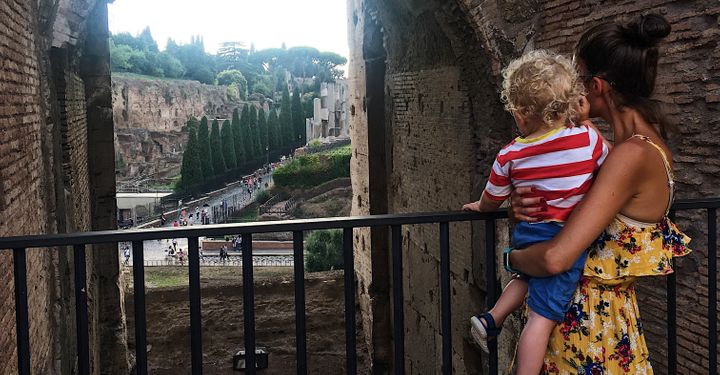 Whether your idea of a perfect holiday pre-children is lounging on a beach with a good book, climbing mountains or cramming as many sights as possible into a day, if you're taking the kids along with you, you'll have to change your expectations. For me, mentally accepting that my holiday routines and rhythms had altered was a shock to my already tired system – but once I had, I started to enjoy my holidays more.
For example, on a city break to Amsterdam when my little girl was five months' old, I'd made a list of all of the places I wanted to see and where I wanted to eat. But, the reality of stops to feed her, walks to get her to nap and her early bedtime meant my days were much shorter than they were without a child in tow. So I had to prioritise and tweak my to-do list.
…but that's not necessarily a bad thing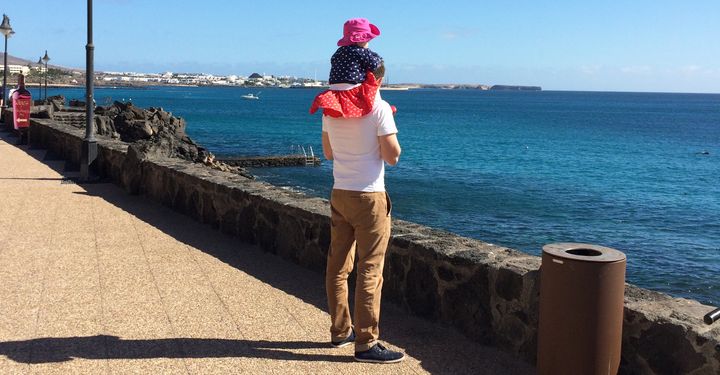 Despite my initial reaction being to fight changes to my schedule, ambling canal-side with a pram at naptime and choosing restaurants or shops to pop into on the basis that they were close by when my little girl slept was a surprisingly relaxing way to do a city break.
At the sights I did make it to, I was also amazed how helpful members of the public and staff were when they saw my tiny baby. I was allowed to jump queues, was brought glasses of water, and my little girl sparked interesting conversations with locals I probably wouldn't have met otherwise.
Flight times and lengths matter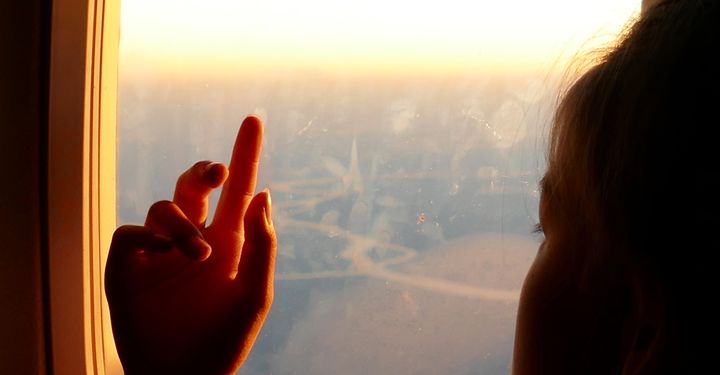 While children attract a lot of welcome attention when away, a time you don't want to be noticed too much is on a flight.
Despite my children generally enjoying flights, one that stands out as being terrible was an evening trip home from Madrid, around an hour before my little girl's usual bedtime. Ordinarily, this is the time we avoid leaving the house as she's tired enough to be grumpy but not quite exhausted enough to sleep. Needless to say, there was a tantrum, no sleep was had by anyone for the whole flight and the calm aura we had gained from a fun family break soon disappeared.
So my advice for booking flights would be to try and fit them around your child's usual routine, either choosing a time you know they'll sleep, or one where they'll happily be awake and amused. The only thing that saved us on this flight was the fact that it was relatively short. So, if you're unsure how you and your child will cope in the air, perhaps test the waters first with a destination close by.
Other routines matter too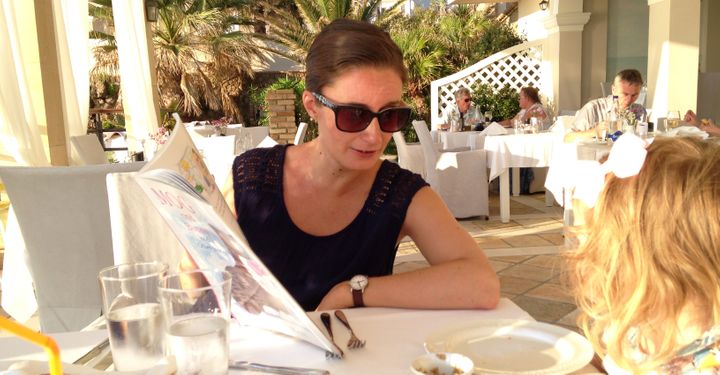 While going away is a chance for all of the family to try something new, sticking loosely to your home routine will help little ones feel more settled – it's amazing how quickly a meltdown can occur as a result of hunger or tiredness. So, stick as close to normal meal times as possible, remember snacks, and build time into the day for naps.
In hot countries, a good tactic that works for us is to allow our kids to nap for longer during the day after our morning's activities, which usually means the kids have energy to stay out for a later meal in the evening when it's cooler. Test what works for you.
Sleep and downtime become sacred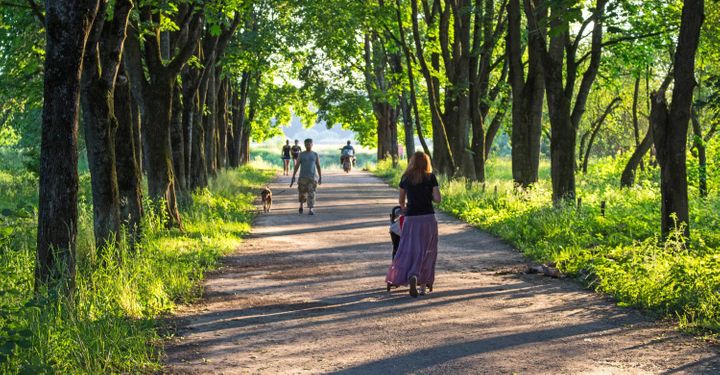 Research in 2019 from the University of Warwick found that new parents face up to six years of sleep disruption after the birth of a child. Consequently, trying to find somewhere where all of the family have the best chance of being well rested can really improve holiday spirits.
When I go away with my children, my accommodation essentials are a fridge to store milk in for our youngest, separate living and sleeping areas (so we don't have to go to bed at the same time as the kids), and, where possible, a bath for the children.
Other things to look out for when searching for places to stay include whether it's in a quiet area, if there's a lift (think pushchairs), whether you can borrow baby equipment such as a cot or a highchair, how far the nearest supermarket is for any essentials, and how much space there is to stretch out, especially if your baby is on the move. Self-catering properties can often work out as the most cost-effective and flexible option.
Have some fun!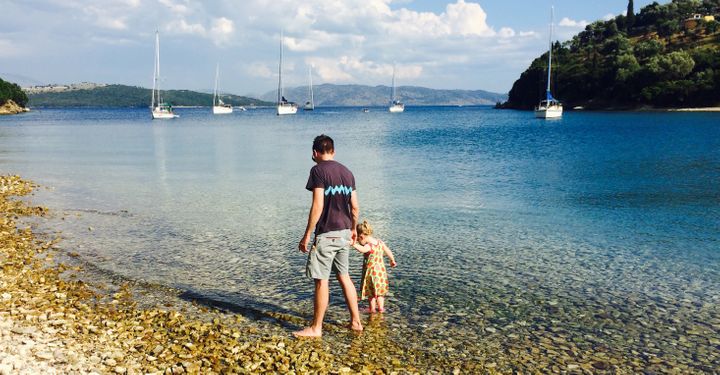 While some routine is great, without our usual to-do list, I love having extra time to do different activities with our children. The kids have reminded me how much fun making elaborate sandcastles with forts is, while having a nervous toddler is the perfect excuse to whizz down a waterslide with them on your knee. So remember that while long, lazy meals may be a thing of holidays past, there are lots of new holiday highs you can swap them for.
It's also amazing how much babies and young children feed off your mood, so avoiding rushing and allowing some downtime every day is essential. Some of our happiest holiday memories involve just sitting and watching fish in a harbour or counting how many lizards scuttled past our front door. After all, I'm sure I'll have plenty more holidays lounging with a book when the kids no longer see holidays with me as cool.

Top 10 tips when travelling with kids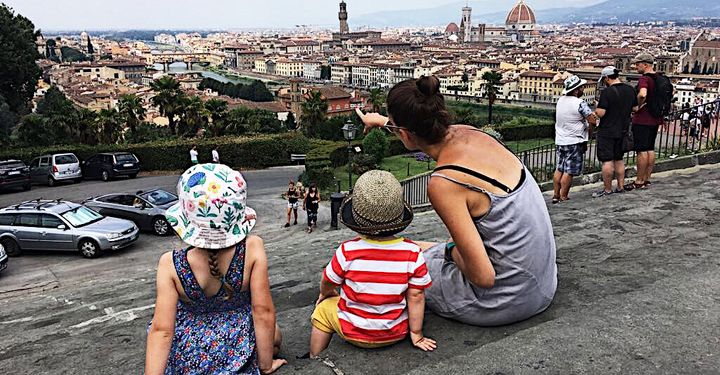 1. Make sure you know your luggage allowances and what baby equipment your airline allows you to take for free. You can see a list of major airlines here.
2. Think realistically about whether you'll need to take hold luggage and, if it's not included in your airfare, pre-book bags to save significantly.
3. Make a list of your packing essentials, including items such as favourite teddies – and double check everything is in your bag to avoid any upset on arrival.
4. Turn your journey into part of the adventure, rather than something you all dread. Screen-free entertainment, such as a homemade I-spy list for the airport or a sticker book about planes could be great activities for younger children.
5. Pack snacks, changes of clothes, activities and baby wipes in your hand luggage. And put in a few extra in case of delays.
6. If your baby is still breast- or bottle-feeding, give them milk on take off to avoid the pressure causing sore ears.
7. Allow more time than you would solo for everything from checking in at the airport to getting to an attraction – babies and toddlers are near impossible to rush and often fill their nappy when you're running late.
8. Always have Calpol or another suitable pain reliever handy in case of illness.
9. Pack a couple of emergency treats ready to pull out to distract children in the face of a tantrum disaster.
10. Try not to fear travelling with a baby. It can actually be easier to go away before your child is eating solids and while they will nap anywhere.

More family holiday tips:
Have a comment or question about this article? You can contact us on Twitter or Facebook.