Tips for holidaying and flying with babies and toddlers

Holidays are a welcome break from the daily grind, and a time to really recharge those batteries. Or, if you're a new parent, that's what they used to be – getting to grips with travelling with a little one in tow is a full-on and challenging experience, writes Beci Wood.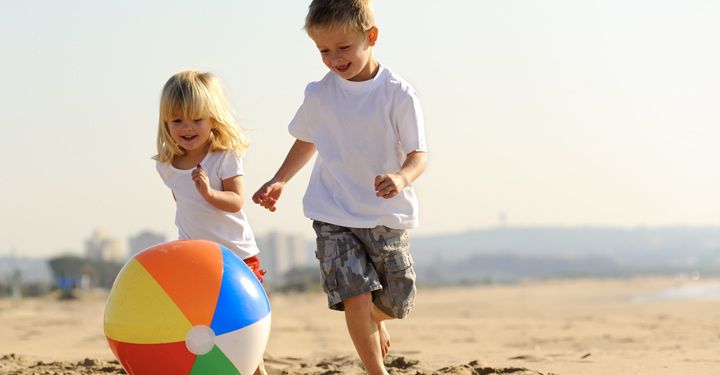 Travel has been my passion for as long as I remember, and I was determined to continue that when I became a mother, despite the challenges I knew would arise.
Importantly, the first thing you should do is accept that things will be very different to how they used to be. Long lazy days on the sun-lounger, late-night cocktails and adventurous, exotic escapades are unlikely to be on the agenda now!
If possible it's great to get the first trip out of the way early, as it's much easier to organise things while you're still breastfeeding and when your baby isn't too mobile.
But whatever your child's age, it's a whole new experience that is also a wonderful and exciting one. It's just handy to be as prepared as possible, so here are some helpful tips to get you through…
Planning your holiday
Apply for a passport
If it's your first trip abroad with your little one, make sure you have their passport ready in good time. Applications vary in the time they take to process, but ideally you should get the application sorted and sent off a couple of months before you travel, just to be on the safe side.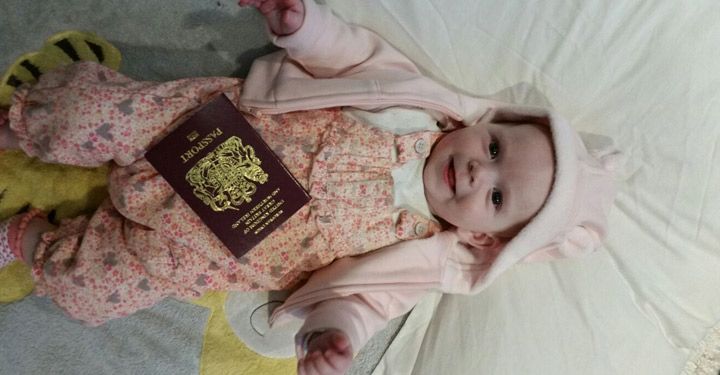 Carefully choose your destination and hotel
While babies are still very small there's no need to go to a full-on kiddie-zone resort, but it is handy to pick somewhere that's not too far away ,with a beach, splash pool, playground, crèche and family-friendly restaurants which offer decent food. TripAdvisor is a great research tool for this.
Most hotels provide a cot, while others will go to great lengths to provide you with additional extras such as a baby bath, highchair, microwave, bottle sterilisers and even pureed food – just make sure you contact them in advance to let them know what you'll need.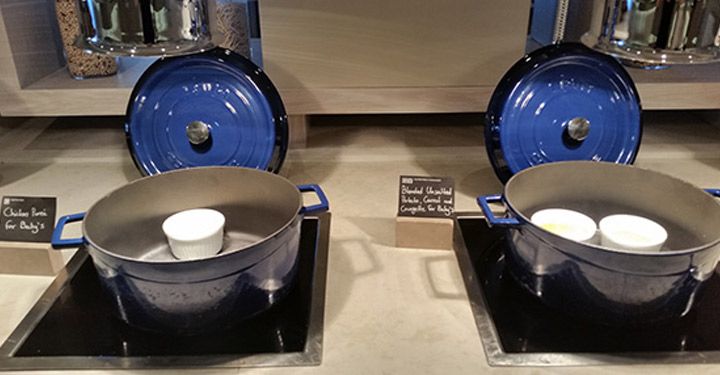 In terms of which country to visit, Spain is a great option, given it's only a short hop away and has areas which are really geared up for family travel. If you feel you can stretch to a four-hour flight, Greece is a very hospitable getaway too.
Villas or apartments provide handy extra space, with kitchen amenities for heating milk and preparing food and areas in which your child can sleep separately.
Invite family or friends to join you
Taking grandparents or friends with you can really help take the strain off a little bit and provide a handy baby-sitter if you fancy a night out on your own while you're away, and also offers a great opportunity for them to bond with your little one.
Go slightly out of season
Avoiding peak times will not only save you cash but will also help you escape the high temperatures and crowds. It's simply not necessary to travel during the school holidays until your kids are at school (unless you're a teacher, that is).
Pick a suitable time for your flight
Avoiding very early morning departures is a good idea, as these are often when business travellers will be on board. Obviously this depends where you are going, and if available, but where possible it's worth paying a bit extra for a journey that suits you and your child – I like lunchtime flights the best.
Arrange for a check-in bag
Hats off to anyone who can just take a carry-on bag! If a large bag isn't included I ensure I pay for one before I get to the airport. Not only is it cheaper to do in advance, but I like to do it for the peace of mind that I can take EVERYTHING I need.
Get an iPad or similar tablet – and download Peppa Pig episodes
This is a great investment for families, giving children something engaging to do while they're on the plane. While TV time may be kept limited at home, it's a lifesaver for the journey (especially during take-off, if you have a newly-walking toddler who doesn't take too kindly to wearing a seatbelt…), and also for some downtime in your accommodation and to allow you to eat your dinner in peace.
It can also work as part of your night-time routine with bedtime songs and TV programmes such as In The Night Garden (fellow parents will know what I mean!).
With 24 hours to go
Allow good time to pack thoughtfully
Even if you're only away for a couple of days (especially on your debut trip) you just don't know your baby or toddler will react or what they will need. Do you really want to be doing the washing while you're away? No. Then pack those extra baby grows. Do you also really want to go shopping for nappies, wet wipes and milk formula? Thought not.
Other handy items include are any necessary medication, just in case the local supermarket doesn't stock it. A basic first aid kit can be useful too, as well as some travel wash if you do run out of clean clothes.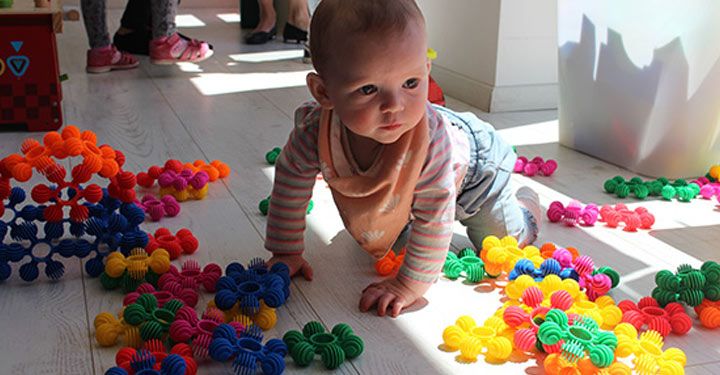 Take loads of toys
Don't scrimp on this if you have a toddler. They like to be kept occupied and their attention spans are still very short, so I always have a hand luggage sized suitcase dedicated to toys! It may sound over the top, but I'm always so glad I did it.
European accommodation often features hard-tiled flooring, so we even took a play mat when our daughter was starting to crawl.
Pack milk for the journey
If you're not breastfeeding, buy a couple of pre-packed bottles of formula (more for a long-haul journey) as this is often easier to get through airport security and maintains the milk's freshness.
Other essentials for your carry-on bag are a change of clothes, nappies, favourite toys, comforter, blanket and snacks.
Don't forget the pushchair
Most airlines allow you to take your buggy right to the departure gate at the airport, so take advantage of this as it saves a lot of hassle. It's obviously very useful while you're away too. If you have a young baby, a sling is also great for helping you keep hands-free!
…Or dummies
This might be unnecessary for older toddlers or for children who simply don't use them, but we stock up on their usual soothers before we travel as they often take a little holiday of their own!
On the flight
Surprise them with a new toy
A few small new goodies can be a godsend when you're cramped on the plane. You can pick up gifts cheaply at somewhere like Poundland which should hopefully keep them occupied for a little while.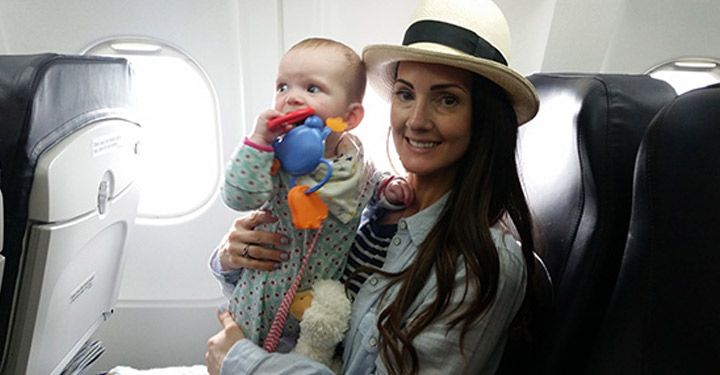 Have a meal or two
A lot of people I spoke to before going away with a little one suggested feeding them at the airport, but I feel it's a good idea to do on the journey if you can wait as it takes up a bit of time! It's also a fun new experience for them, like having a picnic!
It's a good idea to start to give your child some milk during take-off and landing as it will preoccupy them and also help with ear pressure. The popping sensation isn't nice for anyone, but particularly strange when it happens for the first time. I've also tried to time feeds also to coincide with a nap/bedtime so that you can get a bit of peace and quiet!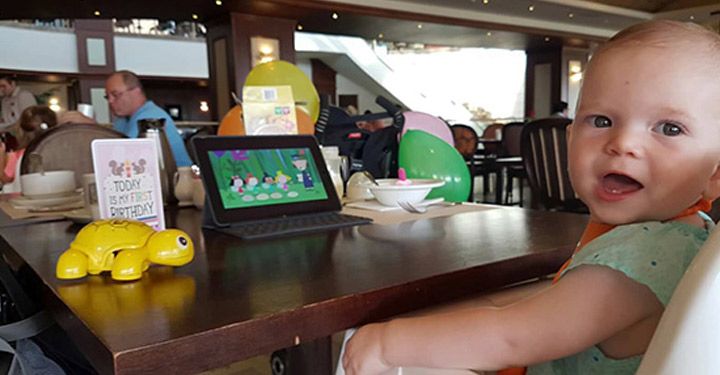 Be prepared to walk up and down the aisle
You'll become best mates with the air hostesses as you almost-continuously traipse from one end of the plane to the other with a young toddler. Just think of it as a good calorie burner ahead of the gorging on holiday!
On the holiday
Recreate your child's bed
You might not be able to go as far as to take your child's bed, but it's a good idea to set things up to create a home away from home. A nightlight in the same position, a favourite comforter, book, cosy blanket and sleeping bag will hopefully help the adjustment. Our little girl likes the white noise emitted from Ewan The Dream Sheep, so we take that with us too!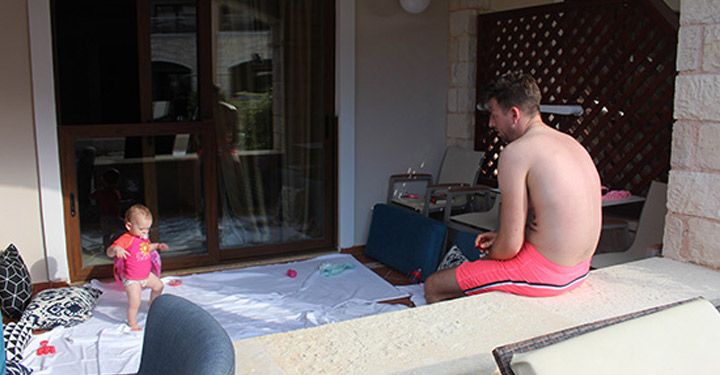 Use a Snoozeshade
The Snoozeshade – a black-out blind for a buggy – is a great buy for helping your little one sleep if you're out and about during nap time.
Use a Snoozeshade
Use a Snoozeshade
Use baby's usual bowl and spoon
This is a particularly good one if your child is in the early-weaning process. Again, it just adds that little bit more familiarity to the experience.
Keep safe
Always have a hat, high-factor baby sun cream and insect repellent on hand to keep your little one protected if the sun's out. A flotation device is also a good idea.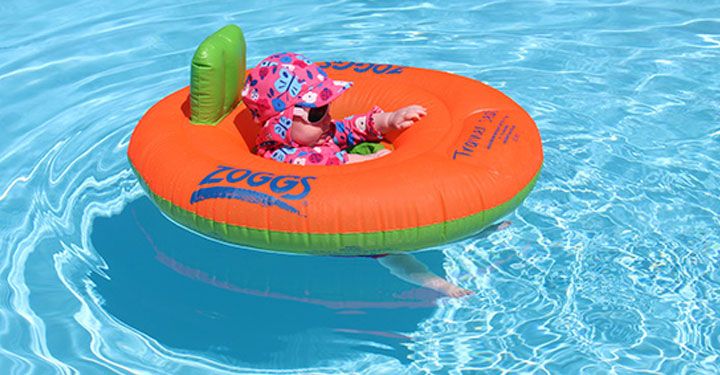 Enjoy nap time!
Make the most of the precious hour or two when you might have some time to yourself – and your partner – by having a lie down, watching a film or reading a book.
Make the most of it
You might feel you didn't have a lot of rest time, but enjoy the new experience as a family (they grow up quick!) and the break from work, cooking, washing and cleaning…
Have a comment or question about this article? You can contact us on Twitter or Facebook.