June 25, 2019

Even if you've never set foot in California, the very mention of the Golden State conjures up images of rolling surf, sandy beaches, Hollywood glamour and epic national parks.
But where do you begin in a state more than one and a half times the size of the UK? Here's everything you need to know about planning a trip to California.

California: The basics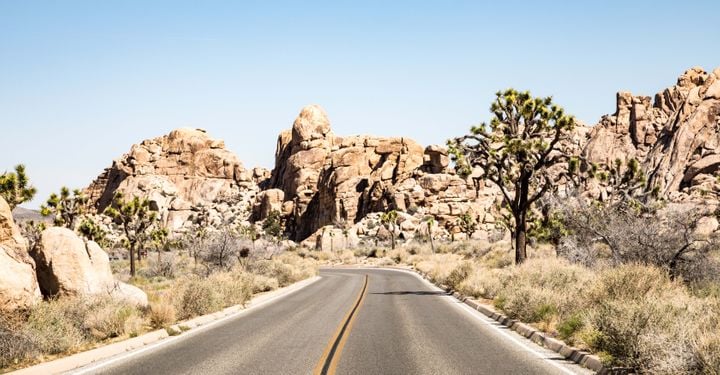 At 423,970 sq km, California is the USA's third-largest state. With big driving distances, sprawling cities and vast national parks, you risk holiday burnout if you try to do it all. So if you're planning a week or a fortnight, build your holiday around a couple of must-sees.
There's an enormous variety of landscapes within California's borders. In northern California, forested national parks and wild surf beaches unfurl south to eccentric, good-time San Francisco and the moneyed Bay Area. To their east is ski and hike hub Lake Tahoe, shared with neighbouring Nevada state.
California's iconic national parks – Yosemite, Death Valley, Sequoia – carpet the eastern and southern parts of the state, en route to the steamy silver-screen city of Los Angeles and fun, Mexico-flavoured San Diego. L.A. is also the gateway to kid-friendly theme parks like Universal Studios Hollywood, The Wizarding World of Harry Potter and Disney California Adventure Park.

When to visit California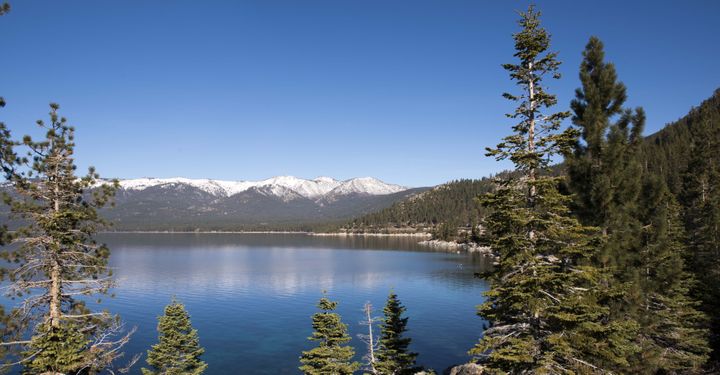 Say 'California' and most people imagine bronzed beauties and summer sunshine. July and August bring glorious weather along the coast but it's peak holiday season: expect to pay a premium for flights and accommodation (book as early as possible). Hoping to ride some waves? Surfers are active year-round in California, so depending on the beach and the conditions, there's no need to limit yourself to peak season.
Summer isn't so sweet in San Francisco, which gets foggy and chilly in July and August. Instead, time a trip for September or October when you'll experience San Francisco at its sunniest and see national parks with a dramatic splash of autumn colour.
Outdoor enthusiasts, springtime is your season. Snowmelt creates thrilling conditions for whitewater rafting and blooming flowers dapple the hiking trails. You can have the best of both worlds in Lake Tahoe: ski season reliably runs through April, meaning you can ski, mountain bike and kayak in the space of a few days.
Skiing isn't the only reason to visit California during winter. Yosemite National Park looks even more majestic when dusted with snow, and you can experience Death Valley National Park without the faint-inducing desert temperatures. It's a great time of year for wildlife, with whale watching cruises and monarch butterflies migrating to the central coast. Bonus: sunsets are even more spectacular at this time of year.
Two weeks or less: Where to go in California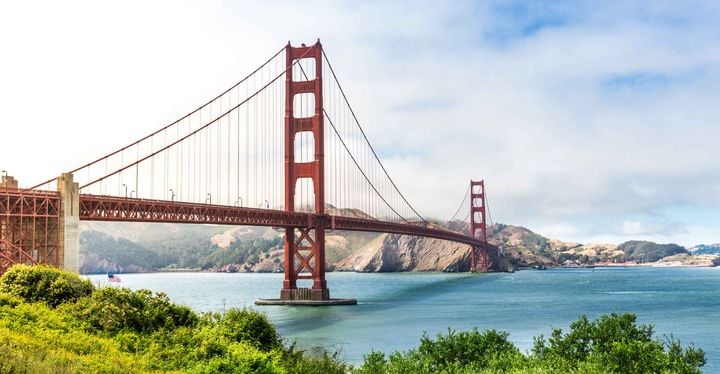 Beach lovers
California's most beautiful beach? Now that's a question best debated over several glasses of zinfandel. But you'll live the ultimate beach bum life in Southern California, with countless options around Santa Barbara, Malibu and San Diego.
If you want to do more than flop out on a beach towel, Big Sur has stirring ocean views, beachside walking trails and inspiring coastal drives, though it's not as suitable for swimmers or (non-expert) surfers.
Family travellers
Los Angeles' crowd-pleasing sights and laugh-a-minute theme parks can easily fill a week. Get selfies at the Hollywood sign, tour the Walk of Fame and exhaust the little ones at hands-on museums like the California Science Center and Kidspace Museum.
Mix it up with day trips to Solvang, a Denmark-themed town with cutesy houses and windmills, or mellow Santa Barbara. If you have a second week, venture out to Death Valley for sand-sledding and scenic drives.
Road trippers
Road trippers are spoiled for choice! From San Francisco, head east to the magnificent sapphire expanse of Lake Tahoe before swinging south through enchanting forests to reach Yosemite; walk some trails and catch your breath at views of Half Dome's hulking silhouette.
If you only have a week, steer west to Monterey's world-famous aquarium and coastal beauty before looping back to San Francisco.
Otherwise, prolong the journey by soaring south to Los Angeles, leaving the highway to dip into Sequoia National Park.
City slickers
To split a trip between California's most famous cities, take the train between San Francisco and Los Angeles. You'll have a few days in each city, with a gorgeous coastal rail journey in between.
Got a second week? Add day trips to Napa Valley wine country and gritty Oakland to the SF leg, and tack spicy San Diego onto the end.

Sticking to your budget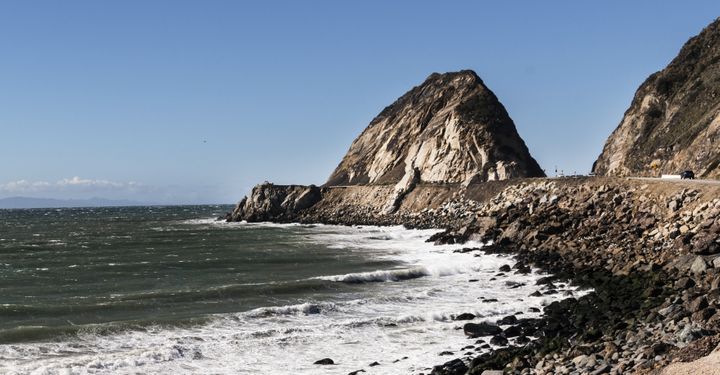 Renting an RV is an adventurous way to embrace the open road while avoiding pricey hotels. Rates start around £120 ($150) per day for a small motorhome, a tidy saving when you consider accommodation costs and the cash you'll save self-catering (especially if you're travelling with kids); El Monte RV offers one-way rentals.
If gathering around a campfire in a California beauty spot appeals, browse national park websites for campgrounds. Many take reservations, some operate on a first come, first served basis (arrive early to secure your spot). With pit toilets and few creature comforts, these are for outdoor-lovers only.
Not planning on roughing it? Then book accommodation well ahead. Hotel rooms in San Francisco and Los Angeles are steep, so try not to base yourself there for the whole trip. By road tripping with carefully chosen stops, you can significantly cut accommodation costs: Placerville, with its quirky history and characterful main street, has motel rooms for less than £80 ($100).
Seeking out smaller towns doesn't just lower costs, it opens up the Golden State's eclectic locales and lesser-visited beaches. The only risk of delving into California's easy-going, small-town life? You'll be planning your next trip before you even leave.
Have a comment or question about this article? You can contact us on Twitter or Facebook.