February 12, 2019
By Lottie Gross
The capital of the Netherlands is one of the most popular city breaks in Europe, especially for Brits who can easily make the one-hour hop over the North Sea to explore its pretty canals and cobbled streets. But Amsterdam's popularity as a city break destination comes with its downsides. Namely, the crowds.
If you want to avoid the summer rush, or just fancy something a little different, check out some of these secret places in Amsterdam the generic guides won't tell you about. Here are our favourite places and tips for an off-beat city break in Amsterdam.

1. Choose your museums wisely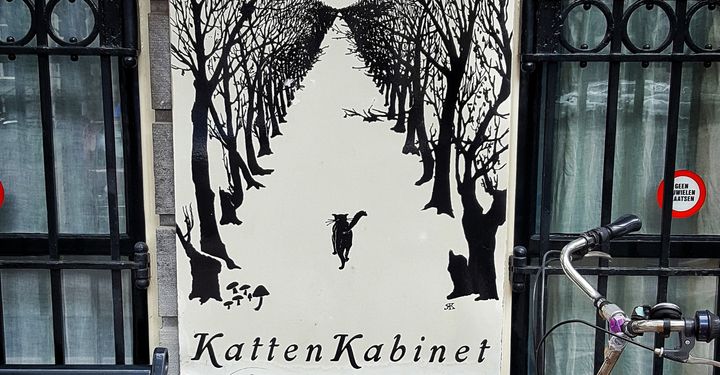 Amsterdam's world-famous Rijksmuseum is truly spectacular. Renowned artists cover the walls throughout this huge Gothic building. But it gets incredibly busy at weekends and during the holidays, so the crowds can sometimes feel a little oppressive. The Van Gogh Museum is equally popular, and without a booking months in advance, you'll likely never get to see the Anne Frank House.
Thankfully, there are more museums per square mile in Amsterdam than any other city in the world, so there are plenty of alternatives to choose from. If you like art, but you're not too fussed about jostling with the crowds inside the main museums in town, head to the Kattenkabinet. The name quite literally translates to "Cat Cabinet" and the small but delightful gallery is set inside a canal-side townhouse, brimming with art dedicated to – you guessed it – cats.
It gets a fraction of the visitors the big museums get, but is just as fun. There are even a few resident moggies slinking and snoozing about, so if you're a feline fan, you'll love this quirky little museum.
2. Swap mammals for microbes at the zoo
If living things are more your bag, then swap the mammals at the zoo for the microbes inside a museum on the same complex. Micropia has seven million bacteria living within its walls – thankfully mainly in petri dishes or under microscopes.
The museum is dedicated to the miniscule beings and has some surprisingly entertaining interactive exhibits, from a kiss-o-meter that'll measure how much bacteria you swap when you snog to microscopes through which you can gaze at peculiar looking 'water bears'.
3. Eat where the locals eat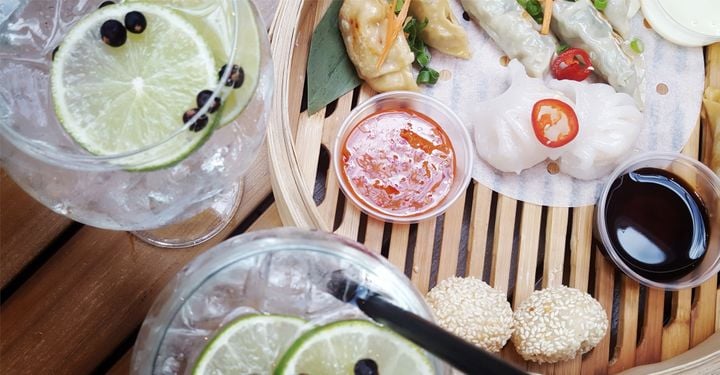 Eschew the tourist-centric restaurants inside Amsterdam's onion (the main cluster of u-shaped canals and streets in its centre) and head out of the bustle for dinner. You could spend days at the Foodhallen in the Oud West district, where an old tram depot has been converted into the coolest eating and drinking hotspot in town. There's a seafood stand, a steak stall, Middle Eastern mezze and Spanish meats, but best of all is the dim sum right at the back.
The craft beer bar here has hundreds of options, including plenty of local beers, and the gin bar in the centre has a brilliant range of juniper-based drinks – this is, after all, the home of jenever (Dutch gin).
Out east is the excellent Bar Botanique, where steak, pizza and burgers are crowd pleasers and the cocktails are fantastic. This place gets busy with locals any night of the week, so arrive early.
And if you do find yourself in the centre of town with an empty stomach, go back to basics: seek out some ultra-comforting chips and mayonnaise. We just don't do mayo like they have on the Continent, so indulge in this classic Dutch combination of fries with fritessaus (essentially mayonnaise but sweeter and less fattening). Trio of fast-food shops Chipsy King do the city's finest, but really it's hard to go wrong, so just pop in anywhere.
4. Go north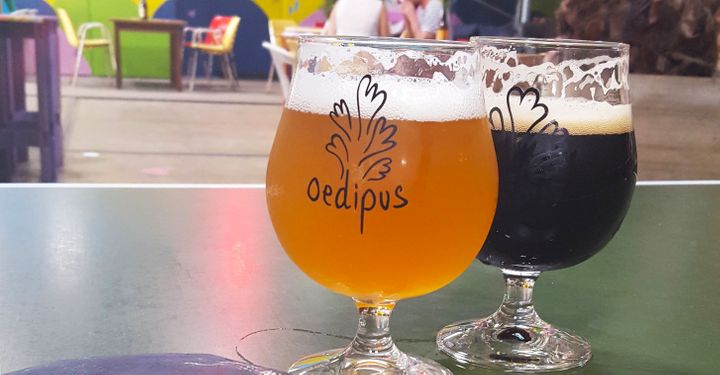 Just across the water from the central railway station lies the NDSM Wharf – a former industrial shipyard, it's now a cultural hotspot and artist enclave. There are great restaurants – Pllek has an outdoor terrace right on the water – and a few offbeat hotels, including one inside a crane and another on a boat. There's a monthly flea market, too, where 500 stalls set up outside the huge old warehouses to sell all manner of vintage furniture and jewellery.
Head southeast and you'll find the Film Museum and the A'DAM Lookout, where you can test your mettle on Europe's highest swing. If the thought of your legs dangling off the edge of a tower into thin air is too much, you can just enjoy the cityscape view, instead.
Beer lovers should hire bikes and cycle even further east to Oedipus Brewing's taproom – great burgers and inventive brews made on site await.
5. Stay away from the chaos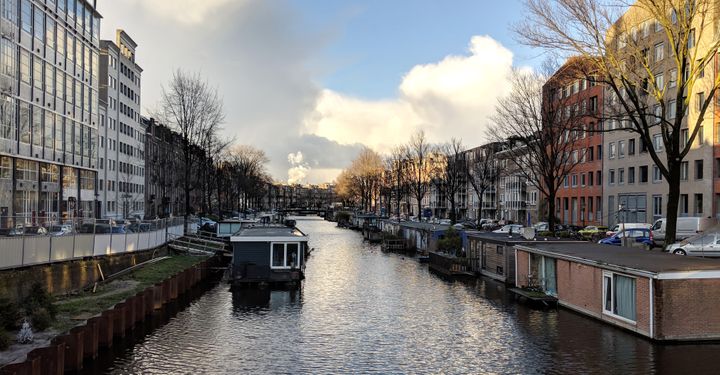 There's nothing worse than being kept up all night by the nightclub thumping downstairs, or fellow guests stomping above you when they return at 3am. This can be par for the course in Amsterdam, as plenty of people come for the wild nights out.
Stay well away from the chaos by booking into a houseboat B&B instead. The Blue Wave Houseboat has two rooms, but takes just one booking at a time, so whether you're a couple or a family, you'll have the whole place to yourselves.
The houseboat itself sits on a quiet canal in the Oud West area (ideal for visiting the aforementioned Foodhallen), just a 15-minute walk from the city centre, and it's owned by a supremely friendly couple who live just next door. In summer, the outdoor terrace sets it apart from any other accommodation in the city – it's simply sublime.
6. Avoid the plane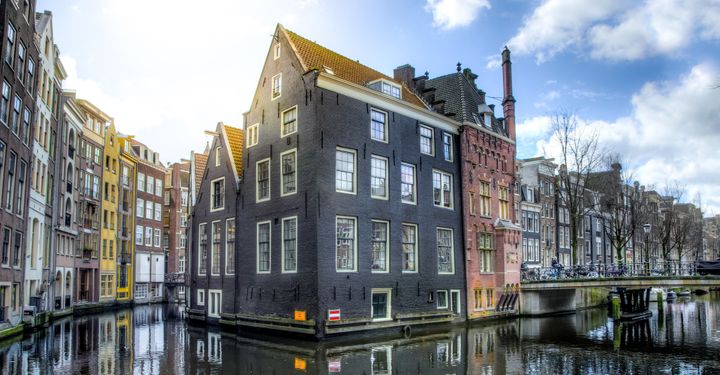 One of the greatest joys of city breaks in Amsterdam is the fact you no longer have to fly. Direct links between London and Amsterdam launched with Eurostar last year (you have to change at Brussels on the return) so you can avoid the stag and hen parties on the plane and take the train instead.
Alternatively, DFDS run a Newcastle-Amsterdam overnight ferry between March and September, which adds an extra element of adventure to the trip. You might even spot dolphins, minke whales and even seals en route, and if you opt for their mini-cruise version, you'll be treated to musical performances on board, too.
Have a comment or question about this article? You can contact us on Twitter or Facebook.