Alternative Caribbean Islands
9 alternative Caribbean islands to put on your radar
December 9, 2022
By Anna Hardy
Ahh the Caribbean… even the word conjures up dreamy images of white sands, coral reefs and warm, crystal-clear seas.
And it's not just Brit favourites such as Barbados and Jamaica that have it all on tap. Venture further afield and you'll be rewarded with secluded island beauty, gloriously green national parks and some of the best diving sites in the world.
From the scenic mountain slopes of Martinique to the underrated charm of the Caymans, check out these alternative Caribbean islands that deserve to be on your radar.


1. Martinique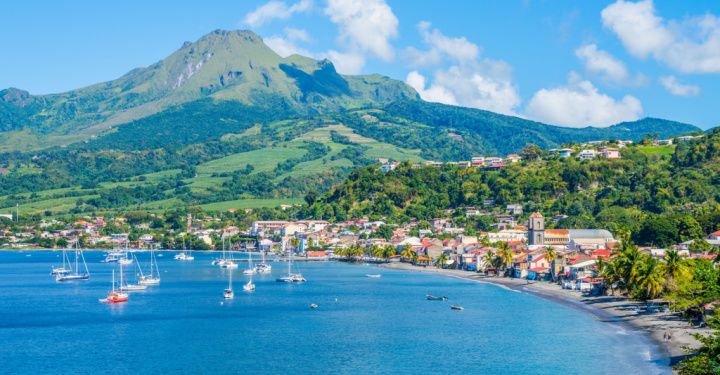 An overseas region of France, Martinique draws you in with its alluring fusion of French and West Indian culture. The colourful capital of Fort-de-France has a cosmopolitan charisma and hums with markets, shops and restaurants, but the island's real beauty lies in its natural wonders.
For pure Caribbean idyll, head to Les Salines on the island's southern tip. It's known for its 1.2km (3,937ft) of powder soft sands, shady coconut palms and vibrant coral reefs. Inland, the volcanic, forested Mont Pelée is scribbled with fantastic hiking trails, and there is botanical bliss to be enjoyed at Balata Gardens – walk the 'Treetop Trail' to be suspended among the mahogany tree canopy.
And of course, there's the rum – this is the Caribbean after all. The Trois-Rivières Distillery is Martinique's oldest rum producer and is worth a visit for samples of their signature and vintage spirits.


2. St Vincent and the Grenadines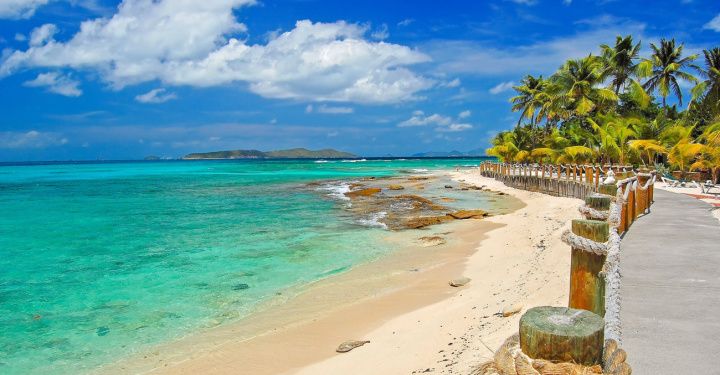 An archipelago of 32 islands in the eastern Caribbean Sea, the gentle turquoise waters surrounding St Vincent and the Grenadines are a sailing wonderland. A holiday here is all about hopping between sheltered lagoons and beachside towns, keeping your eyes peeled for the whales and dolphins that call these seas home.
At 29km (18 miles) long, St Vincent is the largest island and home to the capital of Kingstown. You can expect everything in this port city, from spice-filled markets to tropical gardens and fruit plantations. But for beaches, you can't do better than Bequia. Just south of St Vincent, it has one of the finest stretches of sand in the archipelago, Princess Margaret Beach. Even the wildlife knows this island is special: at the Old Hegg Turtle Sanctuary, you can see endangered Hawksbill turtles thrive.
Prefer to head under the waves? You won't find a better dive site in the Caribbean than Tobago Cays. The exquisite marine reserve covers five uninhabited islands and its vast coral reef chains are a haven for underwater wildlife.


3. Aruba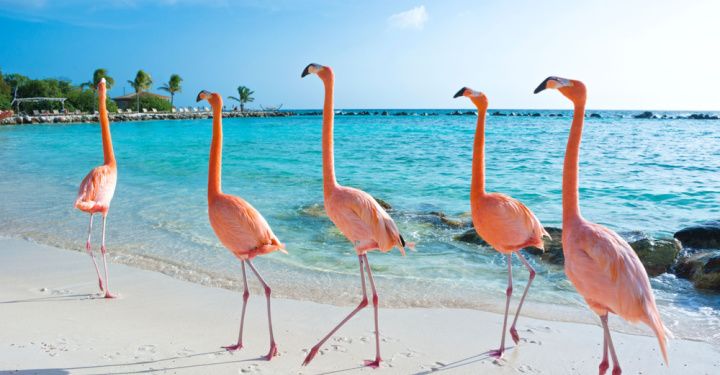 Aruba's most iconic snapshot isn't its white-sand beaches or luxury all-inclusive resorts (though they do put up an admirable fight). No, Aruba's postcard moment comes from the pink-plumed flamingos that frolic in the shallow waters of Renaissance Beach. You'll need to purchase a day pass to visit this private island sanctuary, but it's a tranquil day out in this adventurer's paradise.
More thrilling activities include kitesurfing, which you can try at Eagle Beach, and diving in the Antilla shipwreck just off Malmok Beach. Alternatively, you can head inland to Arikok National Park to explore its rocky cacti terrain and spot native lizards and owls.
Aruba is a constituent country of the Netherlands, and you'll see Dutch influence across the island – not the least in its colourful gabled houses in capital, Oranjestad. Most travellers stick to Palm Beach on a holiday in Aruba and for the quintessential Caribbean getaway (think luxury resorts, upmarket restaurants and pristine beaches), it's hard to find better.


4. Cayman Islands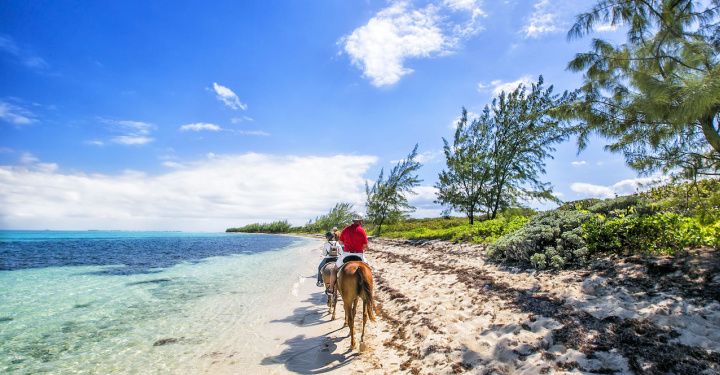 Adrift between Honduras and Cuba, a trio of islands make up the Caymans, each with their own charm.
Grand Cayman is the largest and is a holiday haven of beachfront boutiques, art galleries, luxury resorts and seaside bars and restaurants. Sampling favourite dishes such as conch stew and coconut shrimp is essential here, as is checking out the renowned 'Cayman Cookout Festival' (January 12-16, 2023). You'll want to save at least one day for lounging on the award-winning Seven Mile Beach and snorkelling alongside rays in the sandbars of Stingray City.
As for the other two islands, Cayman Brac is a nature-lover's heaven with its dense forests sheltering endangered parrots and exotic flowers. Over in Little Cayman, there are hidden beaches and mangrove forests to discover. Go in search of sea turtles or take a scenic horse ride along the beach – it's one for the bucket list.


5. Dominica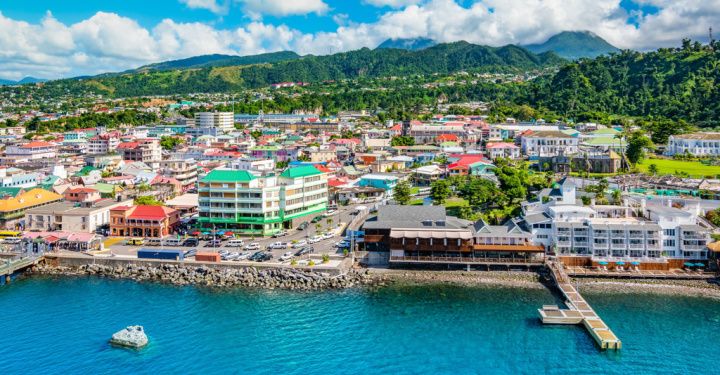 From rainforest-covered peaks to flourishing coral reefs, holidays to Dominica are all about embracing the wild beauty of the Caribbean. Hike the trails of Morne Trois Pitons National Park for highlights including the Emerald Pool waterfall and the Boiling Lake hot springs or visit the wildlife-rich wetlands and ancient ruins of Fort Shirley at Cabrits National Park.
When you've had your fill of flora and fauna, the small and friendly capital of Roseau is worth a visit. Colourful buildings and local vendors fringe the waterfront and come February, the streets burst into life with a parade of dancing, music and food to celebrate Carnival.
Elsewhere, picturesque Champagne Beach – named after the bubbles that rise from the volcano floor – is a popular snorkel spot to see crabs and octopuses, while at Scott's Head marine reserve you can scuba dive into volcanic craters.


6. British Virgin Islands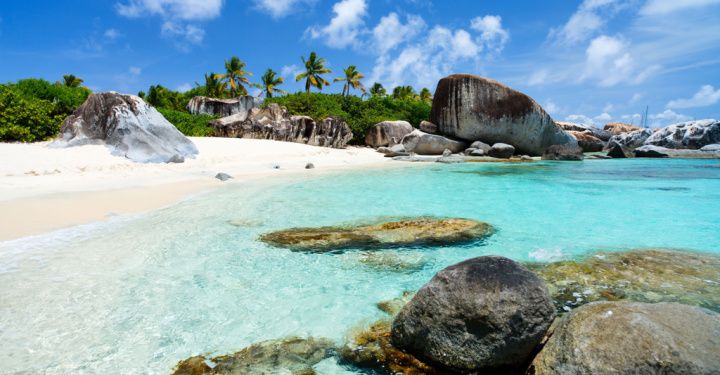 It may be an overseas territory of the UK, but the British Virgin Islands couldn't feel more Caribbean. All stereotypes ring true in this archipelago – there's sparkling azure waters, white sands, swaying palms and a lush and wild interior.
Coastlines don't get much more impressive than The Baths in Virgin Gorda. Staggering rock formations and gigantic boulders scatter the shore, created by cooled molten rock from volcanic eruptions. Climb through caves, find secret rockpools or snorkel the natural lagoons created by these astonishing granite rocks.
For complete tranquillity, stay in Anegada to dine on fresh lobster and see the intriguing conch shell mounds, or if sipping rum cocktails is more your style, Jost Van Dyke is the place to be.
Before you go, make sure to hike the trails of the Sage Mountain National Park over in Tortola. It's an oasis of luscious green hills and Sage Mountain itself is the highest point of all the islands. The tough climb to its summit is worth it for the panoramic island views.


7. St Kitts and Nevis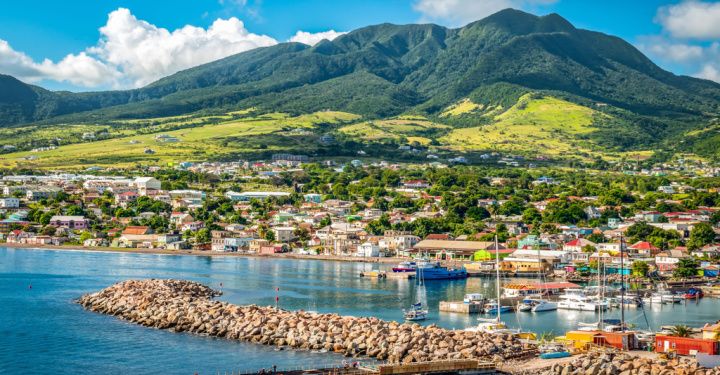 Chilling out and embracing life on island time? If that sounds like your idea of a holiday, you'll love St Kitts and Nevis. This laidback lifestyle goes by limin' in this eastern Caribbean nation and it's a feeling that's infectious.
Visit Frigate Bay on St Kitts, the larger of the sister islands, for a taste. Built around two golden bays, this tourist hub is packed with waterfront restaurants and stylish bars on the Strip – the ideal place to finish a day of swimming and sun-bathing. Away from the coast, adventure-seekers can hike to Mount Liamuiga's crater or breeze past sugarcane fields on the St Kitts Scenic Railway.
Over on Nevis, its small capital, Charlestown, is one of the best-preserved old towns in the Caribbean. Visit the Museum of Nevis History for a snapshot of the island's past and gain insight into its colonial Georgian architecture. If you're feeling energetic, Nevis Peak's steep volcanic slopes provide a challenge for hikers. If not, simply kick back on the soft sands of Lovers Beach.


8. Anguilla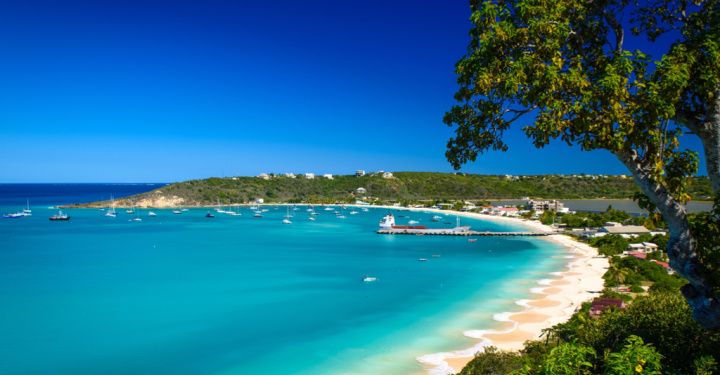 If you're hoping to really get away from it all, look no further than Anguilla. Queen of beaches, the island has 33 to choose from, each with soft sands and topaz blue waters. The big hitters include Rendezvous Bay with its idyllic sweep of sand bordered by rainforest hills, and Shoal Bay East for its spotless 3.2km (2 miles) stretch of white sand.
Paddleboarding and kitesurfing are popular watersports but glass-bottom kayaking trumps them both. Float atop the coral reefs and get a glimpse of fish and sea turtles from the kayak's see-through base.
When you're ready to explore, spend some time in the uniquely named capital, The Valley. You'll find plenty of small, family-run restaurants dotted throughout the centre. Try barbecued meats, seafood and fruit punch and stay until nightfall for live reggae music.


9. Puerto Rico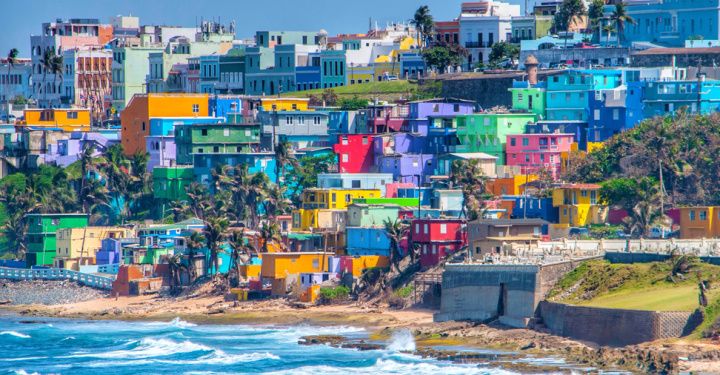 There's a vibrancy to Puerto Rico that's unlike any other island in the Caribbean. The spectacular fusion of Hispanic, African, American and Caribbean cultures can be seen in art galleries, discovered in the museums, heard in the music and tasted in the food here.
Experience it for yourself in the Old San Juan neighbourhood, where the cobbled streets are lined with Spanish colonial architecture and homes of every colour stack and spill out onto the shoreline. The alleyways are alive with markets, boutique shops and backstreet bars while weekend parades bring their own buzz to the streets.
The landscape is just as diverse too. With almost 300 beaches and the El Yunque National Rainforest, there's natural beauty aplenty to be discovered. Hike waterfalls, stumble upon secluded bays, adventure through underground caves and be dazzled by bioluminescent waters. Holidays in Puerto Rico are as beautiful as they are unique.


Have a comment or question about this article? You can contact us on Twitter or Facebook.