We all know one of them. That annoying friend who is always having a better holiday than you and manages, every year, to find that place where everyone is going.
Well, fear not! Here at TravelSupermarket we've crunched the numbers to reveal where Brits are flocking to between June and August 2015 to make sure that, this time, you don't miss out.
So, will Brits be basking in the Balearics or admiring the Algarve in 2015? All will be revealed…
1. Top of the list: The buzzing Balearics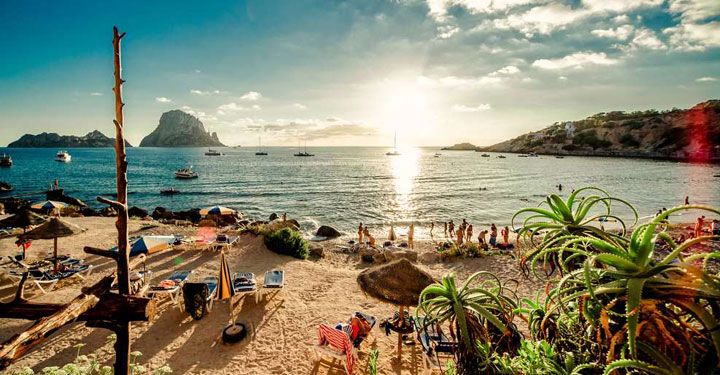 Brits can't get enough of Spain's dreamy Balearic Islands and Majorca is the most hotly searched summer destination on TravelSupermarket. Almost one in 12 of all searches to beach destinations so far this year were to this Balearic beauty, with sister island Ibiza hot at its heels.
But while both destinations offer effortlessly beautiful beaches, twinkling aqua waters and the promise of endless days of sunshine, they have their own unique charms too.
Majorca's dreamy, laid-back vibe invites you to curl up, retreat and relax. Find a cove to bask in and catch up on your holiday reading, or immerse yourself in nature at the World Heritage Site of Serra de Tramuntana.
Ibiza, on the other hand, is just starting to emerge from its winter partying hiatus and will soon be welcoming thousands of revellers to its shores as world-famous clubs throw open their doors and iconic DJs step off their private jets.
But Ibiza is far more than just a party island. Atmospheric spots such as gorgeous Ibiza Town beg to be explored, while bohemian corners in the north of the island such as San Juan offer an alternative, quieter island experience.
2. Enchanting islands: The Canaries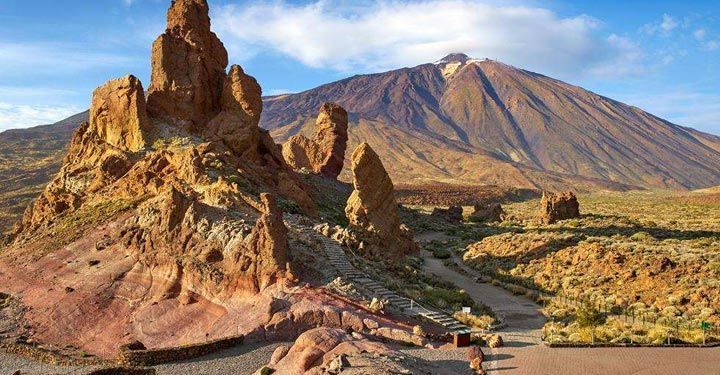 We Brits seem to love a good island escape, with Tenerife, the largest Canary Island, coming a close second in site searches on TravelSupermarket. Just over one in 20 of you have been searching for holidays here this summer.
This sizzling destination packs a mean punch, offering everything from striking beaches and chic shops to tropical forests, historical museums and colonial towns. And its crowning glory, the towering Mount Teide, is Spain's highest peak and offers unrivalled hiking territory.
Nearby islands Lanzarote and Gran Canaria are also up there in our list of most searched destinations with more than one in 20 Brits hoping to pack their swimwear and sunglasses for breaks there this summer.
3. Sun, sea and sand: The Algarve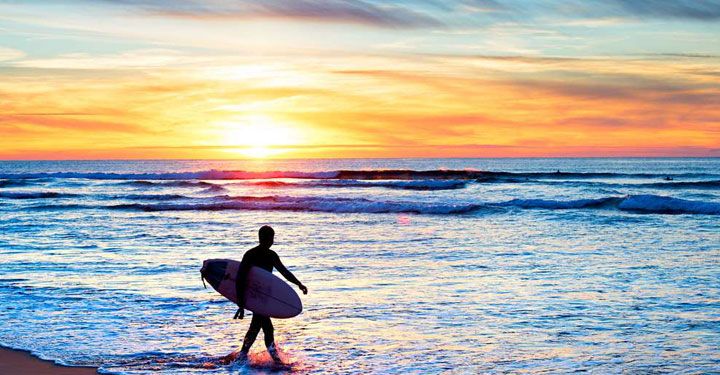 Holidays of the sun, sea and sand kind are a safe bet in the Algarve; another favourite among holiday planners this year. Almost one in 20 of you were searching for holidays here, tempted by the miles of sandy beaches, great nightlife and world-class golf courses.
Known for its impressive Atlantic swell, it's a popular spot for watersport enthusiasts, with windsurfing, kiteboarding and surfing all on offer.
The most popular resorts here include Albufeira, Vilamoura, Alvor and Praia da Luz.
4. Glorious Greek adventures: Crete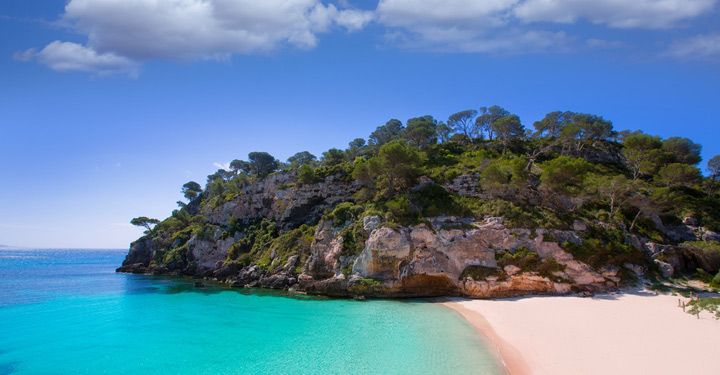 Crete is the Greek hot spot at the top of Brits' holiday lists this summer with thousands of you hoping to escape there for some much-needed sun on the island's gorgeous beaches. However, it's not all about lazy days here (unless you want it to be, of course) and there are plenty of options for day trips for those wanting to get out and about.
For example, you could go on a four-wheel drive safari across the mountains where you'll be able to spot wildlife galore, you could enjoy an aquatic adventure in a glass-bottomed boat or you could learn all about the island's history at sites such as the Minoan palace Knossos.
Zante, Corfu and Rhodes are further Greek options and, of course, Santorini, famous for its whitewashed, blue-topped buildings clinging to the hillside and renowned as being one of the best places for sunsets in the world.
5. A taste of the exotic: Turkey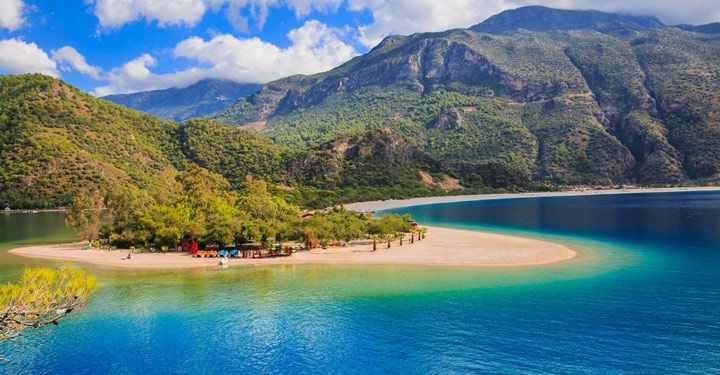 East meets west in exotic Turkey, with the Dalaman area, or the Turquoise Coast as it's more commonly known, showing a high number of searches on TravelSupermarket.
Resorts include Marmaris, Olu Deniz and Fethiye. Besides the vast sweeps of white sands, this area of Turkey is outstandingly beautiful with the dramatic hillsides covered in lush green trees and aquamarine waters begging to be sampled.
Abundant in history, culture hunters will have no shortage of places to visit, for example the ruins at Kayakoy, left from the population exchange between Greece and Turkey in 1923.
Shoppers can enjoy bustling markets, floppers can indulge in the beauty of the Blue Lagoon and those in search of relaxation can enjoy a Hamman before tucking into a delicious Turkish mezze when evening falls.
6. History hunters: Malta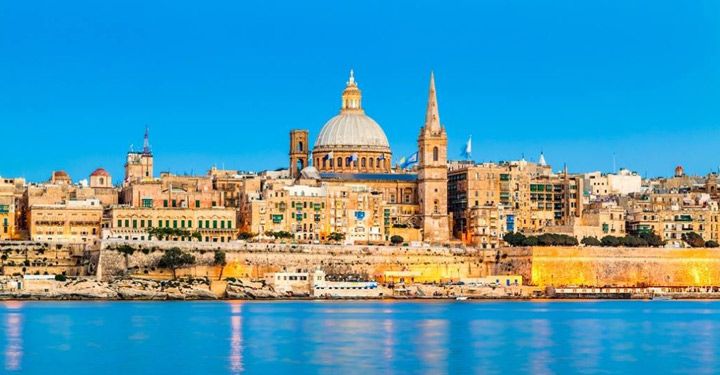 Made up of three islands (Malta, Gozo and Comino), Malta is another destination Brits will be flocking to this year. As well as the great beaches to bask on (particularly on Comino and Gozo), it's also a history-hunter's dream, with imposing temples and a huge prehistoric underground necropolis.
Impressive architecture can be viewed in the impressive fortified city of Valletta. Named Capital of Culture for 2018, taking a trip this summer will allow you to enjoy the city before the crowds arrive.
7. Egyptian adventures: Sharm el Sheikh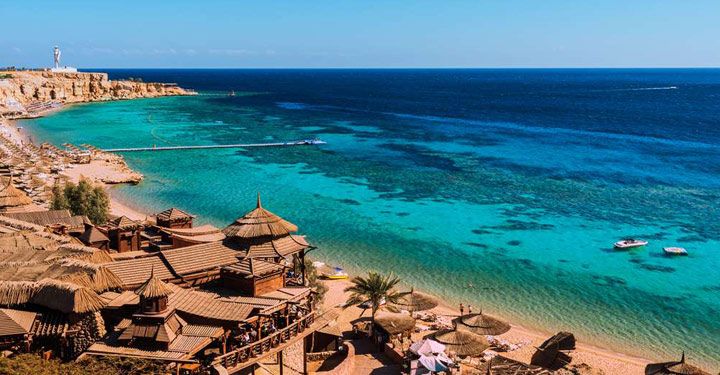 With sizzling temperatures, miles of white sand and some of the best diving sites in the world, it's little wonder that Sharm el Sheikh in Egypt remains a hugely popular holiday destination.
Maybe you fancy an exotic underwater adventure in the incredible Red Sea, teeming with multi-coloured tropical fish or would prefer to take an excursion to Cairo (a short flight away) to be wowed by world-famous attractions such as the Pyramids of Giza, the Egyptian Museum and the Sphinx.
8. Not just for the kids: Orlando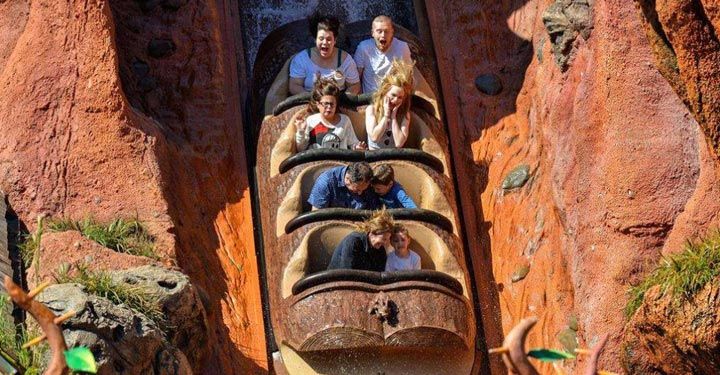 Not surprisingly, fun-filled Orlando is another top holiday spot for 2015, storming in as the most searched-for destination outside of Europe.
Magical holidays are on the cards here, where a huge selection of theme parks including Walt Disney World, Universal Studios and SeaWorld offer up a huge selection of thrilling rides and world-famous attractions.
And if you fancy exploring further afield in Florida, why not consider hiring a car and enjoy a few days exploring Miami, the Everglades, the Florida Keys, Naples or Daytona Beach.
9. Old favourite: Benidorm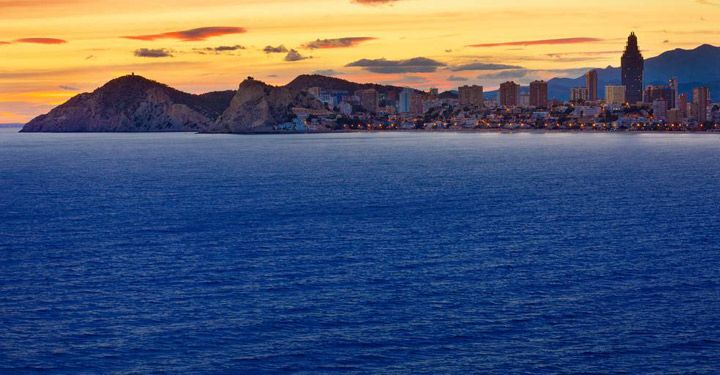 A long-standing favourite with Brits, Benidorm continues to pull in the crowds year after year, and is another top destination for TravelSupermarket users.
This isn't a surprise as the family-friendly resort offers all the ingredients for the quintessential seaside holiday – great sandcastle building territory, watersports galore and fun-packed evenings for revellers.
For a quieter escape, the old town offers winding cobbled streets, while if you fancy exploring further afield, Alicante is only a 40-minute drive away.
10. For sun-drenched stretches: Costa del Sol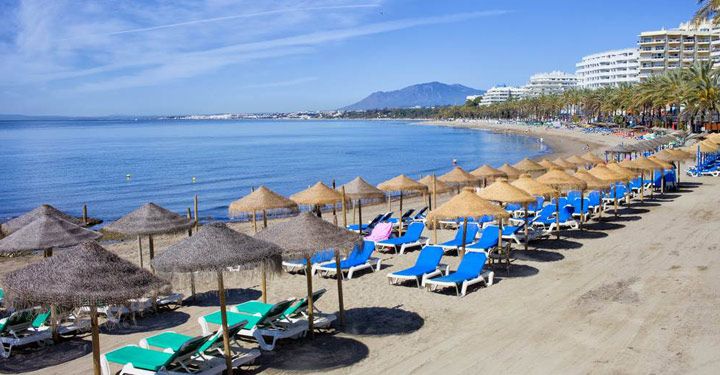 Spain is certainly sizzling this year, with the Costa del Sol set to be another hot favourite among Brits.
Here you can pose or people watch in glamorous resorts such as Marbella with its sun-drenched beaches, chic boutiques, historic quarter and waterparks. Or maybe Torremolinos gets your vote with its abundance of tapas bars and sandy stretches to bask on.
And, as the gateway to Andalucía, hiring a car will allow you to visit impressive cities such as Granada and Seville where you can get a taste for summer in the city.


Have a comment or question about this article? You can contact us on Twitter or Facebook.