What is the ETIAS visa waiver? The new €7 holiday cost explained

February 17, 2022
By Joey Tyson
The European Union is set to introduce the European Travel Information and Authorisation System (ETIAS), a new visa waiver system, in May 2023. Here's everything we know so far.

What is the ETIAS waiver?
The ETIAS is a new visa waiver agreement created by the EU. An electronic travel authorisation (like those used by the US, Canada, and Australia), the ETIAS will allow certain nationals to visit the Schengen Zone for up to 90 days without the need to apply for a visa.
Once in place, citizens of 60 countries (including the UK) will need to apply for the ETIAS before travelling to the Schengen Zone. The countries eligible for the ETIAS currently enjoy visa-free travel to the Schengen Area, which the visa waiver will replace.
The ETIAS will begin January 1, 2023.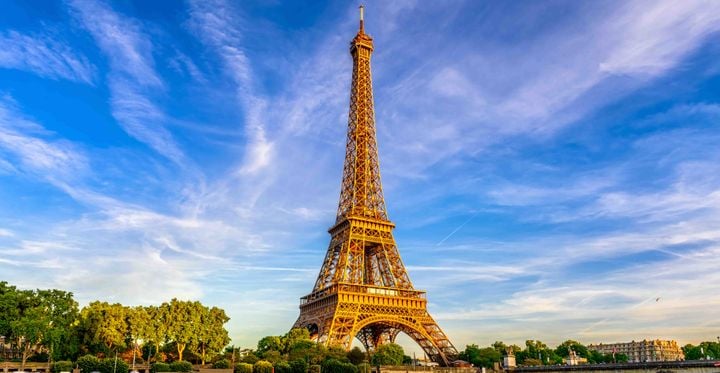 So, why the changes?
According to the EU, the waiver will improve border control, help prevent illegal migration, and improve safety (dangerous individuals will be more easily flagged) – so most of the reasons won't actually impact travellers directly.
The major plus for holidaymakers will be streamlined border crossing, which has been a particular headache for Brits post Brexit. Once in place, the EU says that the visa waiver will allow travellers to pass through immigration control quicker due to pre-screening.
In theory, the ETIAS will work in a similar way to the USA's ESTA (Electronic System for Travel Authorisation), Australia's eTA (electronic travel authorisation), and Canada's eTA.
Just as for the above examples, British travellers will need to fill out an online application form and meet a set of requirements. For ETIAS, this will require:
A passport valid for a minimum of three months from the date of arrival
An email address where the approved ETIAS will be sent
A debit or credit card to pay the ETIAS application fee (TBC, but expected to be €7)
You'll also be expected to submit various biographical details (name, date of birth, nationality, etc), insurance details, and background and security information.
What does it mean for British travellers?
In reality, not too much will change for UK travellers in terms of time they're able to spend in Europe.
Now, Brits can travel to the Schengen Zone for 90 days in a rolling 180-day period (more on this below); that will stay the same once the ETIAS comes into action in 2023. The only difference will be that instead of jetting off to Spain with only your passport as a legal requirement, you'll now need to fill out the ETIAS online application before you travel.

There will also be processing fee of €7 (£6 approx.). It's free for under 18s and over 70s. Once your application is accepted, the ETIAS is valid for three years. The process takes 10 minutes to complete and should be processed within 96 hours.
It's also worth noting that you'll need more than three months left on your passport to qualify.

So, do I need a visa to go on holiday in Europe?
No, British citizens do not need a visa to go on holiday in Europe. The ETIAS is an electronic travel authorisation, not a visa. Once you're in the Schengen Zone (the 26 countries listed below), you can travel freely between nations using a valid British passport.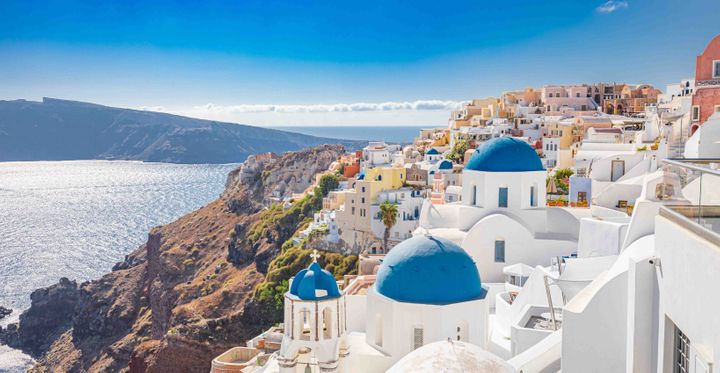 Which countries do I need an ETIAS to visit?
British holiday makers will need to apply for the ETIAS to visit the countries below.
EU Member Schengen Area nations: Austria, Belgium, Luxembourg, Netherlands, Germany, France, Spain, Portugal, Sweden, Finland, Denmark, Lithuania, Latvia, Estonia, Poland, Slovakia, Hungary, Slovenia, Italy, Greece, Czech Republic, and Malta.
Monaco, San Marino, and Vatican City are included in the Schengen Zone.
Non-EU Member Schengen nations: Iceland, Liechtenstein, Norway, and Switzerland.
You won't need an ETIAS to visit Ireland, Croatia, Romania, Bulgaria, and Cyprus, which are non-Schengen EU nations.

How long can I stay in Europe?
British citizens can spend a maximum of 90 days within a rolling 180-day period on holiday in Europe using the ETIAS. If you want to stay for longer than 90 days, you will need to apply for a visa or an alternative type of travel permit.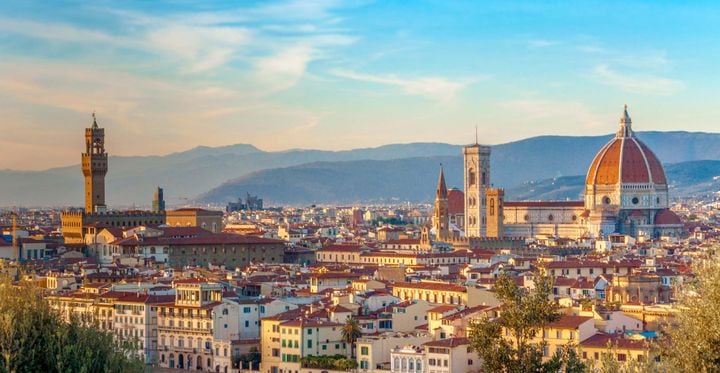 How does the EU Schengen 90/180-day rule work?
Calculating your 90-day stay allowance is straight forward: you are allowed to spend up to 90 days in Europe within a rolling 180-day period.
For example:
If you fly to Spain for a 2-week holiday before flying back to the UK, you have spent 14 days in the Schengen Zone with 76 remaining.
If you fly to Budapest for 3 days then take the train to Vienna for 2 days before flying back to the UK, you have spent 5 days in the Schengen Zone with 85 remaining.
If you fly to France for 10 days, return to the UK for 5, and then fly to Greece for another 10 days, you have spent 20 days in the Schengen Zone with 70 remaining.
The 180-day rule is a bit more complicated. For every holiday, you need to calculate your remaining allowance before you travel. To do this, it's easiest to think of the 180-day period as a rolling period of time.
So, before you enter the Schengen Zone, you'll need to count backwards over the last 180 days (from your proposed date of entry) to see if you've spent 90 days in the Schengen Zone during that period.
For example:
If you enter the Portugal March 27, 2023, the 180-day period is calculated backwards from that point to September 28, 2022. If you're hoping to spend ten days in Portugal, you'll need to ensure you have enough time permitted.
For the average traveller, this isn't too much of an issue. However, if you're a regular traveller, or spend long periods in Europe, it's worth knowing. You can calculate you travel allowance using the EU's short-stay visa calculator here.
Please note: this rule is active now. It was introduced as a part of the UK's separation from the EU on January 1, 2021. This will not change once the ETIAS is introduced. We've included it here because the issue continues to confuse Brits travelling to the Schengen Zone.


Have a comment or question about this article? You can contact us on Twitter or Facebook.