Updated March 7, 2020
(Published September 25, 2019)
With long-haul travel becoming increasingly affordable, exotic holidays to far-flung destinations are getting easier for Brits. But the further you go, for example Australia, India and the USA, the more likely you are to need a visa for travel.

Unfortunately, there are fraudulent websites out there looking to capitalise on this. These sites offer fake visa services that charge well over what's necessary. For example, we have found charges of up to £75 on top of the normal visa fees for doing nothing other than directing you to the correct website.
So, following the news that Turkey has abolished visa requirements for Brits and to help prevent you from becoming a victim of these sites, we revisit the popular holiday destinations that still require a visa for travel, and the correct process and costs for travellers with a full British passport.


Turkey: No visa required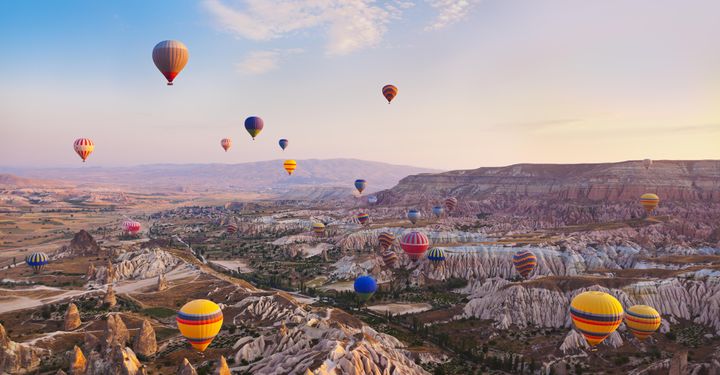 As of March 2020, British citizens no longer need a visa to enter Turkey for visits of up to 90 days in any 180-day period.
Passports will still need at least six months left from the date of your entry to Turkey.
If you hold another type of British nationality (eg British Overseas Citizen or British Subject), check the requirements before you travel.


India: e-Tourist Visa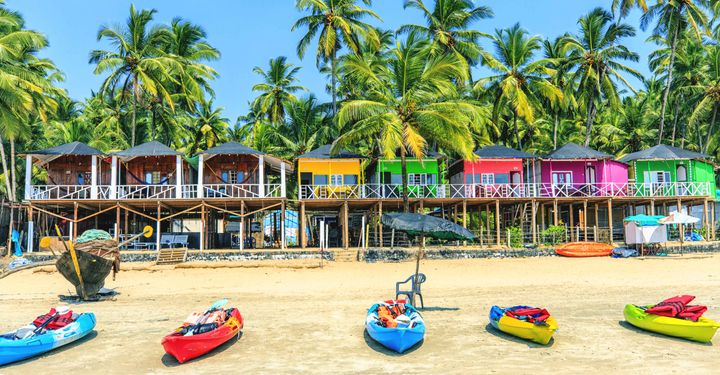 India's decision to extend the online electronic visa service to UK visitors (the e-Tourist Visa) is great news for Brits planning a winter sun holiday to Goa or a once-in-a-lifetime trip to visit the Golden Triangle. The process is completely online, meaning no trip to London to visit the Indian visa agency.
There are three e-Tourist visas available to Brits: 30 days, 365 days or 5 years. This new scheme, implemented in August 2019, is designed for shorter visas to be approved quickly.

Apply for a visa for all Indian tourist trips arriving at one of 28 airports including Mumbai, Delhi, Kolkata, Chennai and Goa. You can apply for a visa as late as four days ahead of your arrival and up to a maximum of 120 days ahead of your trip date
Fast facts
Length of trip permitted under the e-Tourist visa: 30 days for the short-stay visa and up to 180 continuous days for the longer term visa.
Passport validity needed: Six months from the date of arrival in India.
Cost: From US$10 (around £8).

Official website


USA: ESTA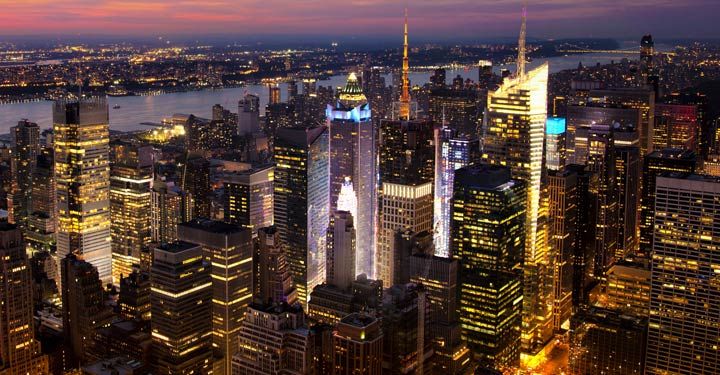 The Visa Waiver scheme for trips to the USA, including the holiday favourites of Florida, New York and Las Vegas, is known as the Electronic System for Travel Authorisation (ESTA) and has been in place for many years.
However, many holidaymakers get caught out by spurious websites charging over the odds – and which may not even give you the correct documentation for arrival in the USA. Use the official site only.
It is also recommended that you purchase your visa when you book your holiday but if this is not possible, you must apply no later than 72 hours before departing for the US or you may be denied boarding.

Fast facts
Length of trip permitted under ESTA visas: 90 days. Once issued, the ESTA is valid for two years allowing you multiple trips into the USA without the need to buy a new visa.
Passport validity needed: The duration of your intended stay.
Cost: US$14 (around £11)
Canada: eTA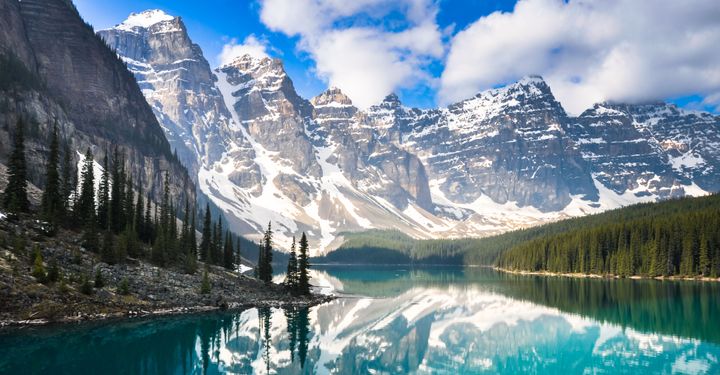 You will need to apply for an Electronic Travel Authorisation (eTA) in order to enter Canada. The scheme will act similarly to the USA's Electronic System for Travel Authorization (ESTA) visa waiver programme and you should apply at least seven days before you travel.
You will need a valid eTA code in order to complete your check in, whether Canada is your final destination or you are only flying through in transit. The eTA is electronically linked to your passport and will last for five years or until your passport expires.
Fast facts
Length of trip permitted under eTA visas: Most visitors can stay in Canada for a period of up to six months, but this is determined by a border services officer at the port of entry.
Passport validity needed: The duration of your intended stay.
Cost: CAD$7 (around £4)
Australia: eVisitor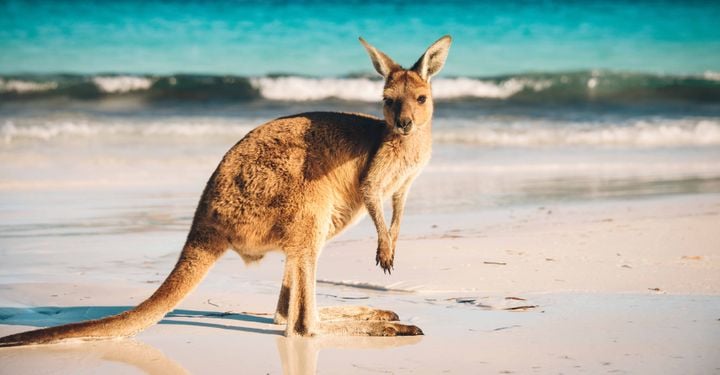 Australia's excellent eVisitor scheme is easy to use, though you must apply from outside the country. Be aware that airlines charge for this service, so do it yourself using the official website below.
Fast facts
Length of trips permitted under the eVisitor scheme: Three months at a time within a 12-month period.
Passport validity needed: The duration of your stay.
Cost: Free
Cuba: Tourist Card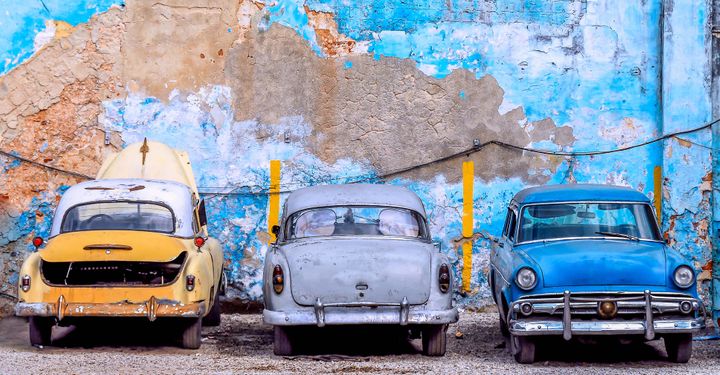 Travellers organising a trip to Cuba will need to obtain a Tourist Card before departing the UK. For DIY holidaymakers, these can be obtained from the Cuban Embassy in London via post. You can get more information on how to do this on the FCO website.
If you have booked a package holiday or cruise, you'll need to check with your tour operator. Some companies will organise a tourist card for you, while others may require you to purchase this before you travel.
Fast facts
Length of trips permitted with a tourist card: A single trip of up to 30 days with the possibility of extending for an additional 30 days.
Passport validity needed: According to the Cuban Embassy, you'll need two months from the date you leave.
Cost: £39
Our visa top tips
When planning and booking a trip, always check to see if you need a visa for travel and the length your passport needs to be valid for. British Nationals can do that by visiting the Foreign and Commonwealth website.
Find out if you need blank pages in your passport for visas.
Plan time in to apply for your visa – every country has different requirements so the earlier you plan, the easier it is.
Use official sites only or trusted companies who specialise in obtaining visas on a fast-track basis.
When applying, keep copies of all documents and track your application.
When you receive your visa, photocopy it and travel with this copy in case your passport is lost or stolen. It's wise to also keep details of the visa number in your mobile phone, plus a photo of the document for easy access.
If you are travelling with the intention of working, or for prolonged periods, you may need to apply for specialist visas. Check the official website of the country you are travelling to.
Note that people with any form of criminal record may need to apply for a visa in person. Check the visa website of the country you are travelling to.
Have a comment or question about this article? You can contact us on Twitter or Facebook.