How To Combat Overtourism
How to do your part to combat overtourism

May 15, 2019
'This is not Veniceland' – a once semi-amused grumble turned into an almighty roar last year as fed-up Venetians protested against record numbers of cruise ship tourists visiting the sinking city. With some 30 million holidaymakers flocking to Venice each year, concern is growing about the strain overtourism (it's exactly what it sounds like) is putting on residents, infrastructure and the environment.
From the (now rejected) turnstiles installed to control the flow of people and the rerouting of cruise ships away from main square to planned increases in city taxes, Venice's government is slowly responding. It's echoing across the globe, too: Barcelona is cracking down on Airbnbs, the Netherlands will no longer promote Amsterdam as a tourist hotspot and Thailand has blocked access to the iconic Maya Bay ("The Beach") indefinitely to allow its ecosystem to regenerate.
And while it's ultimately down to local governments to mitigate the impact of tourism on these big-ticket destinations, frequent travellers can also do their part. Because wouldn't you prefer to bask in a destination without facing turnstiles and waiting lists? Yep, us too, which is why we've pulled together a handy guide to help you do your bit to combat overtourism.

1. Forget about FOMO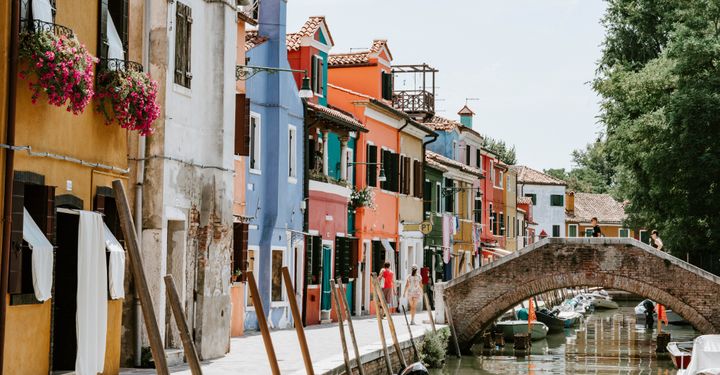 While Instagrammers shout about Saint Mark's Square and your colleague waxes lyrical about their time in Amsterdam's tulip fields, TripAdvisor's already condensed your trip into a tick-box top ten tour. With must-dos coming at us from all sides, it's no wonder we're constantly in the grips of FOMO, or Fear Of Missing Out.
So next time you travel, why not embrace the art of missing out, instead? By skipping some hotspots, you can help relieve the pressure on the infrastructure, avoid the wear and tear foot traffic has on historical sites and keep crowds thinner for the locals.
Sure, you might not climb Florence's Duomo after hours in line, but you will be able to regale that chatty co-worker with tales of wandering under wisteria in Giardino Bardini and enjoying spritzes in San Frediano. We know which we'd prefer.
2. (Re)consider how you cruise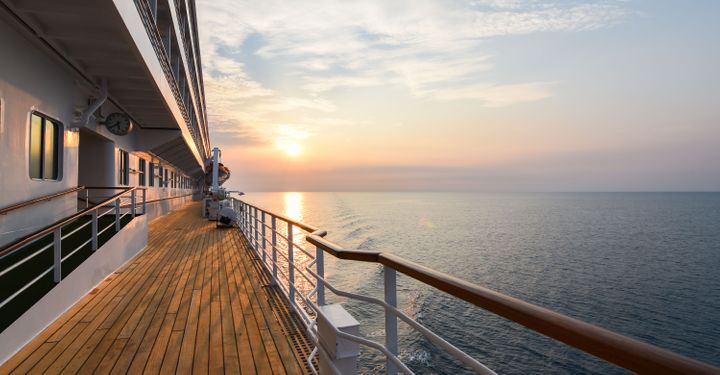 Combining a resort-style stay with a brand new destination almost every day, cruises offer all the benefits of travel without the need for much planning.
At the same time, however, this rising holiday trend can have an adverse impact on a destination. Reports suggest that, in some destinations like Venice, the sudden influx of cruise day trippers into an already busy destination can put strain on an area. On top of this, there's a spending issue: having already paid for their holiday upfront, some travellers are reluctant to spend on shore.
Of course, when your cruise is all-inclusive, it makes financial sense to eat onboard. However, there are other ways to use that pound in your pocket. Consider arranging a shore tour with a local company rather than the one offered onboard, or maybe just treat yourself to a coffee and souvenir produced in town. You could also forget that FOMO (see above) and get away from the main tourist haunts for the day.
Alternatively, go long haul. Some places, like Cape Town, are experiencing a huge economic boost thanks to the upswing in cruise holidaymakers. Before you book, have a look into which countries could benefit from your cruise docking for the day.
3. Opt for off-peak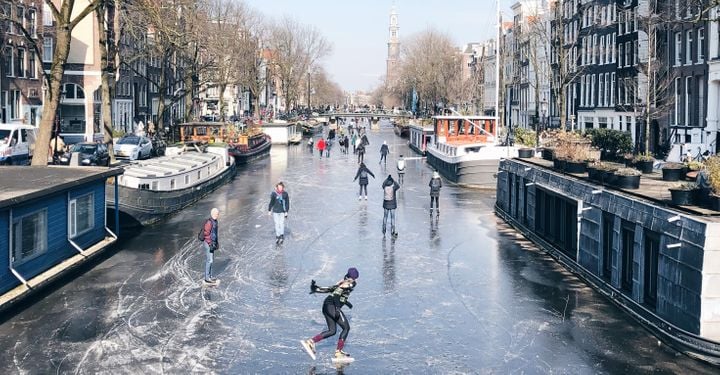 At the same time, you don't have to miss out on an iconic destination. Travel off-peak, or at the very least, early or late in the shoulder seasons.
Not only does off-peak travel to a destination help mitigate the impacts of overtourism by lessening the strain on resources at the busiest times, you'll also save some cash and enjoy a quieter, more authentic holiday. That's a win-win-win!
4. Love local companies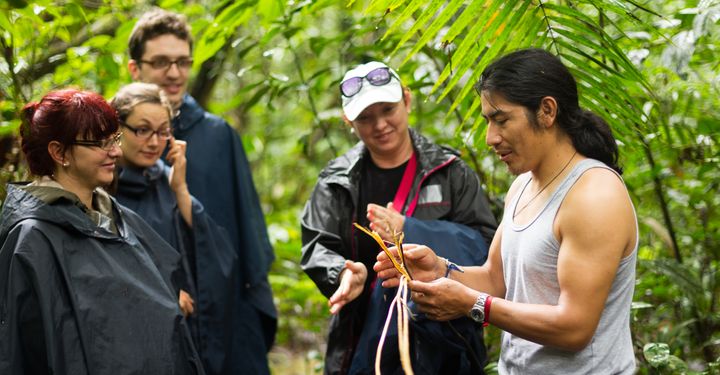 For almost any destination, tourism is a huge boon. Even in extreme examples, such as Venice or Barcelona, the majority don't want to put a stop to foreign visitors: they are the livelihoods for many locals, which is something to consider when spending abroad.
Instead of funnelling your money into big business tour companies whose profits often don't trickle into the local community, find an independent guide or pick operator that employs local guides.
5. Take the road less travelled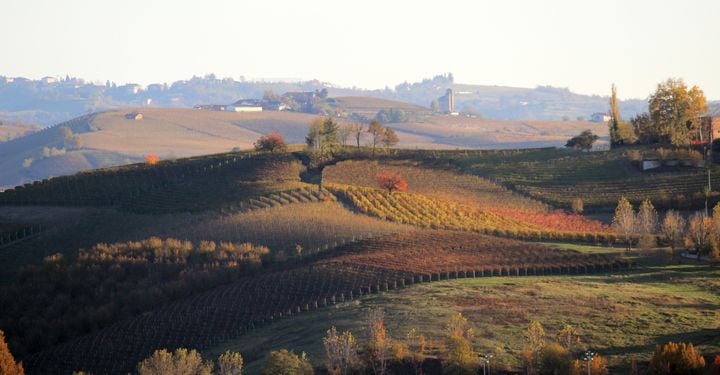 Don't follow the crowds; forge your own path and pick somewhere off the beaten track for your next holiday.
It can be as simple as spending a night or two in a smaller city. For example, you could try Cavtat or Mostar instead of Dubrovnik or choose (cheese) Gouda instead of Amsterdam.
If you're finding it hard to decide on an alternative – the big cities are famous for a reason, after all – base your holiday around an experience. Maybe a wine weekend in Barolo, Italy will scratch your itch for a holiday to Bordeaux, or maybe a beach break on Spain's north coast will satisfy your search for sun even better than Barcelona.
Similarly, consider tour operators that forgo the big-ticket attractions for lesser-known alternatives: Some swap the Inca Trail for Peru's overlooked Moonstone Trek and others, Iceland's Golden Circle with tours further east. Just a little research will uncover operators doing great things to lessen their considerable contribution to overtourism.
6. Consider an alternative to Airbnb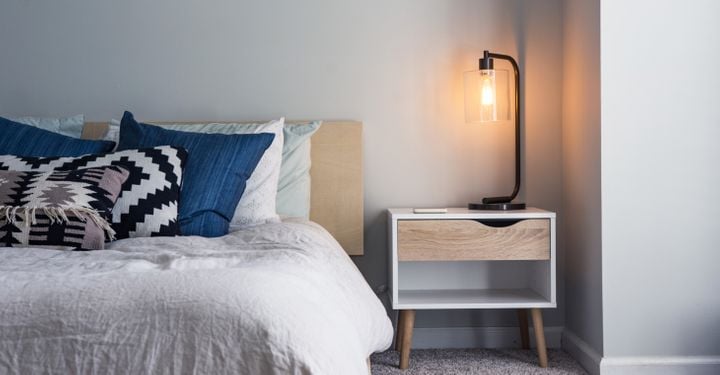 It's an unfortunate truth that, in some cities, the Airbnb market has become an issue for the local community. Properties are being snapped up for the exclusive use of tourists in search of a homestay experience and it's pricing locals out of their own cities. What's more, that authentic city experience tourists look for is becoming increasingly difficult to recreate.
But that's not to say Airbnb is all bad. It's often clear who is looking to make an extra buck by renting out their apartment or spare room while they're away and which places are glorified hotel chains cashing in on an 'authentic' experience.
If you're unsure if your Airbnb stay could contribute to the overtourism problem, read around the issue for your chosen destination before you go. As an alternative, you can book yourself into a hotel instead or use Homestay.com, instead.
7. Leave nothing but footprints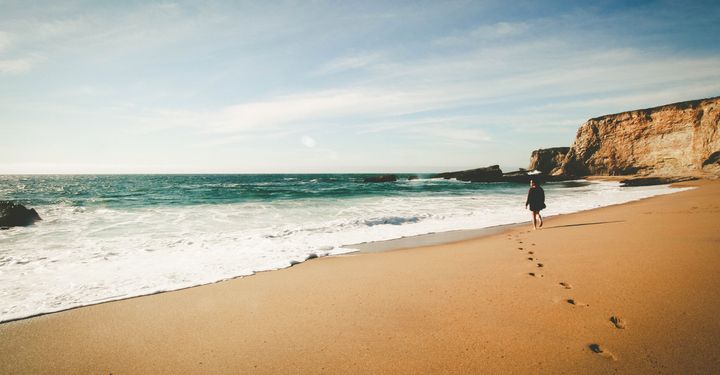 Leaving love locks on already buckling bridges, etching names into trees, ignoring warning signs of eroding cliffs to get that epic snap… these things may seem small on their own, but when you consider thousands of others are doing the same thing, it can snowball into one big problem.
Back in 2014, for example, part of the famous Love Locks Bridge in Paris collapsed. Though people called for bans on the practice, the tradition continues across the globe. Unfortunately, local council funds that could be used to preserve historical sites and upgrade infrastructure for tourists are being reallocated for the removal of the locks.
Combatting overtourism can be as simple as remembering to respect the urban and natural environment. It may be corny but the old saying "taking nothing but photos and leaving nothing but footprints" can go a long way in helping to slow the degradation of our most beloved places.
It also pays to remember that these so-called hotspots are people's homes, too; they deserve to go about their day-to-day lives without the risk of getting smacked with a selfie stick.
Have a comment or question about this article? You can contact us on Twitter or Facebook.